Snickerdoodles are a favorite in our home. We love the light, cinnamon taste and the soft texture that this recipe has when baked. My husband enjoys having a bar with his morning coffee. This recipe is really easy and is perfect for bake sales, gatherings and lunch boxes too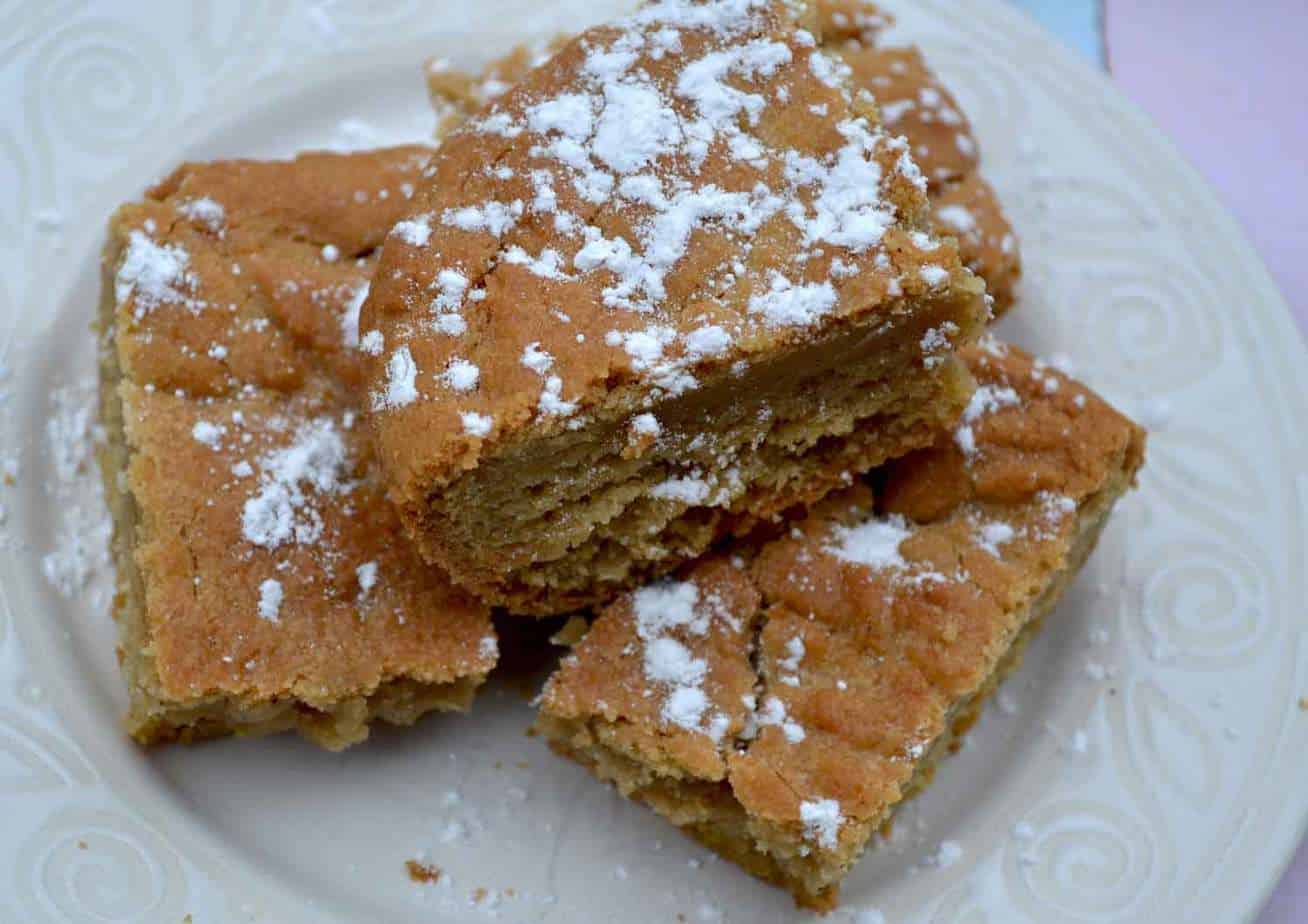 Ingredients
2 sticks unsalted butter, softened
1 cup dark-brown sugar
1/2 cup granulated sugar
1 teaspoon baking soda
1 teaspoon cinnamon
1 teaspoon salt
2 large eggs
1 TBSP pure vanilla extract
2 1/4 cups all-purpose flour
Directions
1- Preheat oven to 350°. Grease a 13×9 baking pan and set aside.
2- In the bowl of an electric mixer with the paddle attachment cream butter and sugars until light and fluffy.
3- Add baking soda, cinnamon and salt, then mix at low speed to blend.
4- Add eggs one at a time & vanilla extract and mix until combined.
5- Add  flour and mix on low speed until blended.
6- Pour into prepared pan and bake for 30 minutes.
7- Cool completely.