Game day is more than just touchdowns and field goals; it's a celebration of sports, camaraderie, and of course, delicious food. Whether you're a die-hard fan or just there for the halftime show, one thing is certain – the snacks are a game-changer! To help you kick off your next sports gathering in style, we've put together a playbook of 30 irresistible game day appetizers that are sure to keep your guests cheering.
From classic favorites to creative twists on traditional game day fare, this blog post is your ultimate source for finger-licking, touchdown-worthy treats. Whether you're hosting a Super Bowl party, a college football tailgate, or just a casual game night with friends, we've got something for every palate and preference.
Picture this: crispy, golden chicken wings tossed in a tangy buffalo sauce, a loaded nacho platter oozing with cheese, or perhaps some zesty jalapeño poppers that'll have your taste buds doing a touchdown dance. And that's just the beginning! We'll also be diving into vegetarian and healthier options for those looking to tackle their game day cravings guilt-free.
30 Game Day Appetizers
What is a party with the snacks? These quick and easy party nuts recipe are the perfect snack for your next get together. 
Italian suppli is commonly savored both as an appetizer and a quick snack. Typically eaten with hands, it manifests as an ideal single-bite appetizer for gatherings of various sizes. https://savaskitchen.com/italian-suppli-recipe-risotto-rice-croquettes/?fbclid=IwAR2yDNLkAuLDWtkLuoLMFbOlC5GTGFSy0BDG08zv0UjTLwT_fxOOs-wf3Jc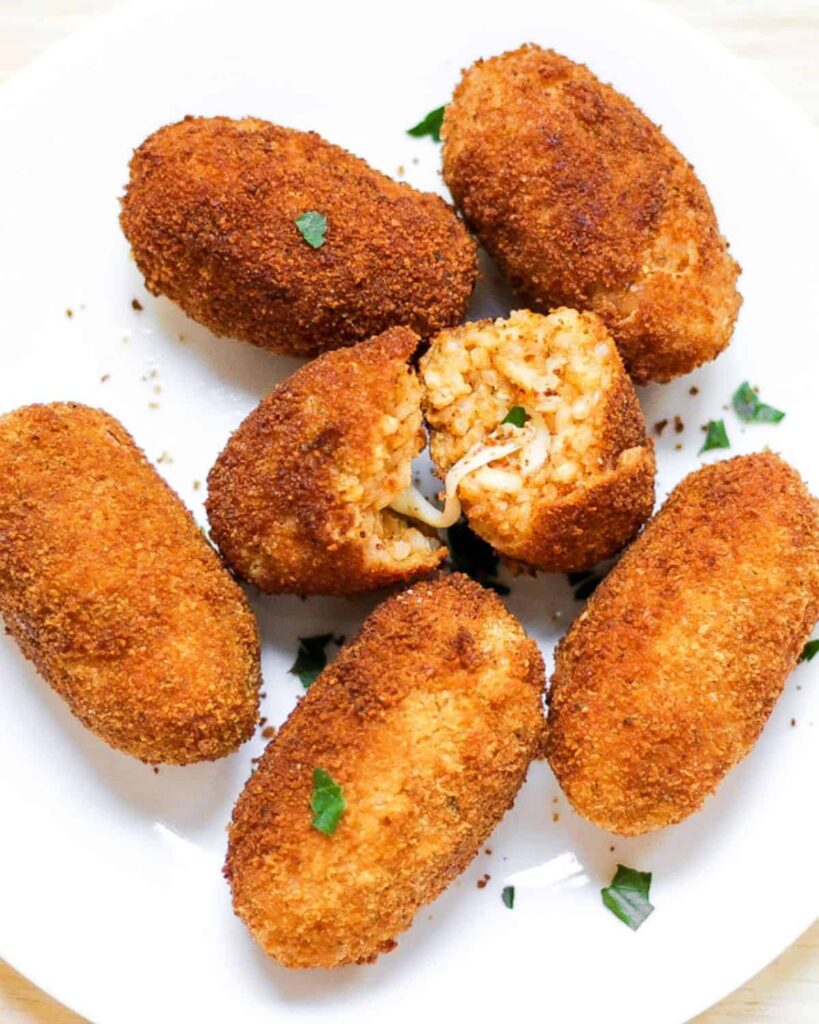 Air fryer pizza rolls are a super crispy, fast and fun appetizer or snack that the whole family will love! Need a quick Game Day recipe? Ready in less than 10 minutes!
Air fryer frozen tater tots are the crispiest crunchiest tater tots around! Quick, easy and so much less mess than with oven baked tater tots!
This air fryer mini corn dog recipe is super easy and will quickly become one of your favorite air fryer appetizers! Super crispy and make the perfect game day snack.
Air Fryer Bacon Wrapped Jalapeno Poppers are the perfect appetizer to start off any dinner party! Ready in less than 10 minutes and super delicious!
This Easy Cheese Potato Bread is the absolute best appetizer for any situation! It's filled with gooey cheddar cheese, crispy bacon bits, and fresh parsley. Plus, by using premade biscuit dough this recipe couldn't be easier to make!
Sloppy Joe Sliders are perfect for a family friendly weeknight dinner or to serve as a party snack! Tangy, sweet, and flavor packed sauce combined with ground beef, cheese, and served on slider buns!
If you're in need of a tasty appetizer, snack, or quick meal option…these French Onion Beef Sliders are just the thing you need to try!!
These grilled chicken wings are filling and packed with flavor. Perfect for your game day get together!
These Garlic Parmesan Wings can beat any restaurant wings and are so easy. Cook them in the oven or air fryer, both turn out great!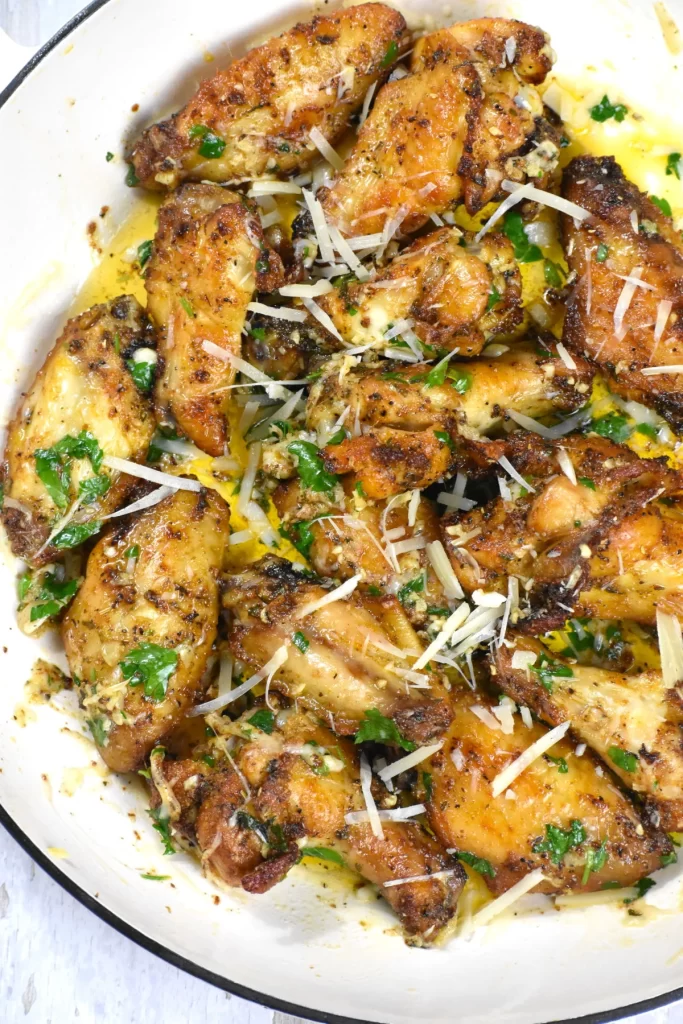 https://gypsyplate.com/garlic-parmesan-wings/?fbclid=IwAR026E8wDxs1qOKozishPVE4YvERuC4nevGTgQGBAX9rJ486Gnst7vTyDyQ
These mini Cuban sandwiches are perfect for game day! Classic Cuban in Hawaiian rolls smothered in Sazon completa butter.
A boneless chicken wings recipe that is crisp, juicy and perfectly fried. Tossed in a homemade buffalo wing sauce, you will never miss the traditional bone-in chicken wing!
These Philly cheesesteak sliders are the perfect 2-3 bite sandwiches for game day! Hearty and filling, but easy to feed a crowd, and packed with flavor!
Take mozzarella sticks to the next level by coating them with crushed Doritos! Perfect for any game day watch party.
Want a tasty way to make mushrooms more fun? Look no further than these crispy, crunchy crumbed mushrooms! With an ultra-crisp coating and addictive crunch, one bite will have you hooked like a mushroom to a log! Perfect as a Game Day snack!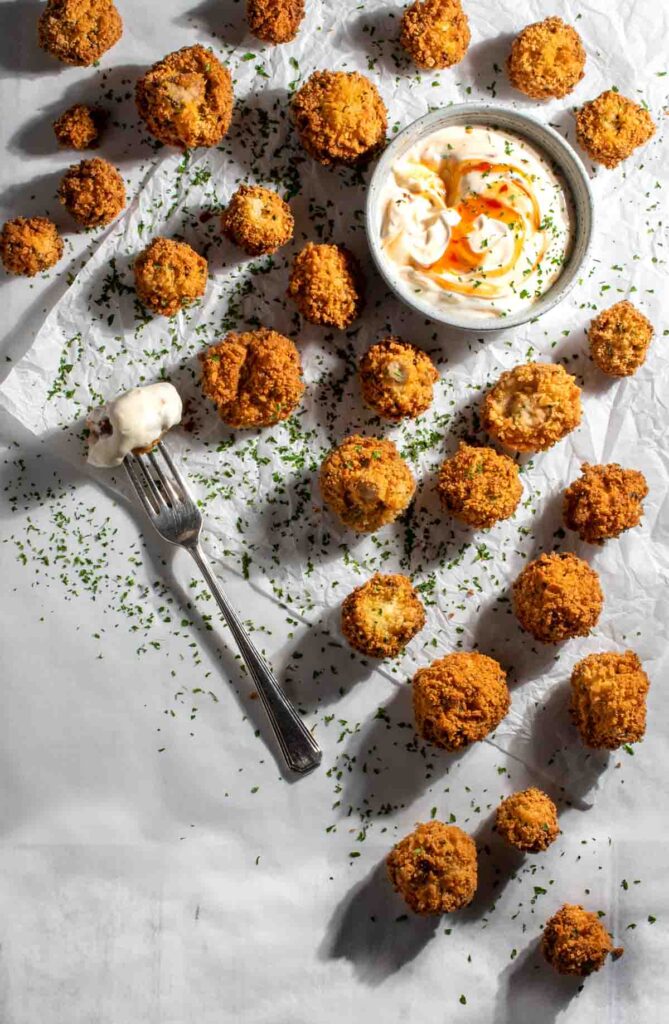 https://thecinnamonjar.com/crispy-crumbed-mushrooms/?fbclid=IwAR1o4BHoKIMJK3XAxPCodt0gDgVmSd-oNLFyK6DMuEp36MoynjA7poErdHA
These oven baked Buffalo Chicken Nuggets are the perfect quick and hearty appetizer! Bite sized pieces of tender chicken breast are dipped in a rich buffalo mix, coated with breading, and baked to perfection for the ultimate crispy bite sized nugget with that signature buffalo kick!
https://easyfamilyrecipes.com/baked-buffalo-chicken-nuggets/
These hot honey wings are sticky, sweet, and bursting with flavor! The perfect game day appetizer that's quick and easy to make.
This recipe for spicy, cheesy sausage bites is really easy and you may want to make double the recipe as they go fast.
These delicious bite sized Caramelized Onion Tartlets with Brie are the perfect make-ahead party appetizer. Crispy phyllo cup shells are filled with savory and sweet caramelized onions and melty cheese creating an irresistible treat everyone will want more of.
https://thesavorycipolla.com/caramelized-onion-and-brie…/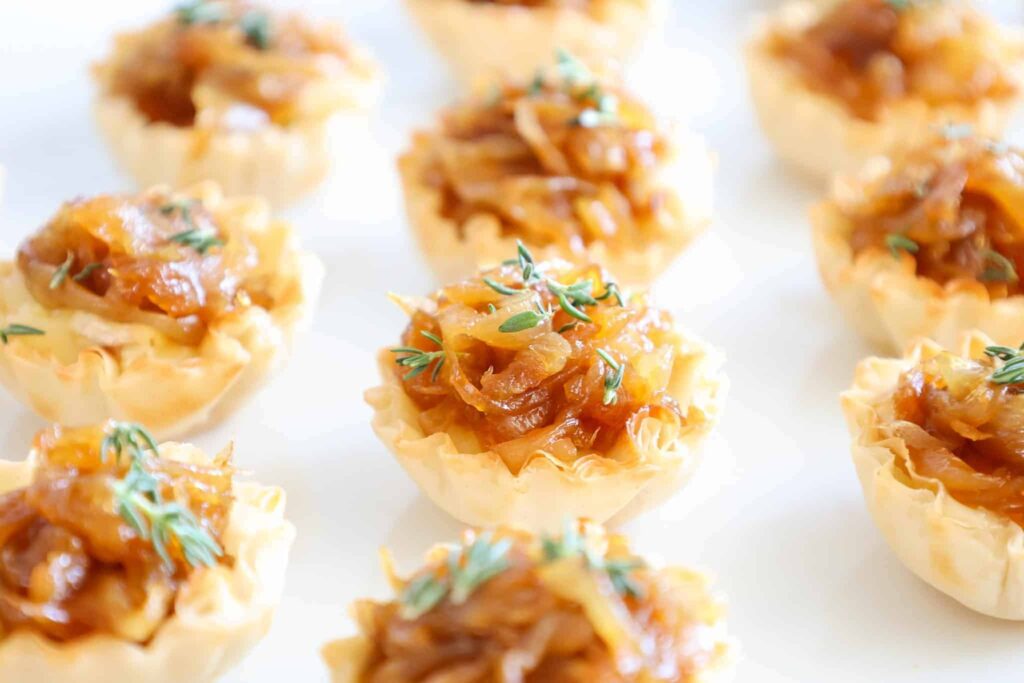 Hawaiian meatballs have an addictingly sweet and tangy flavor! Made in the crock pot with only 5 ingredients, they can be prepped and cooking in no time!
https://easyfamilyrecipes.com/hawaiian-meatballs-crockpot/
These crispy, battered fish goujons are the perfect finger food for your next Game Day gathering! They're easy to make and can be served with a dipping sauce of your choice.
https://thecinnamonjar.com/crispy-fish-goujons/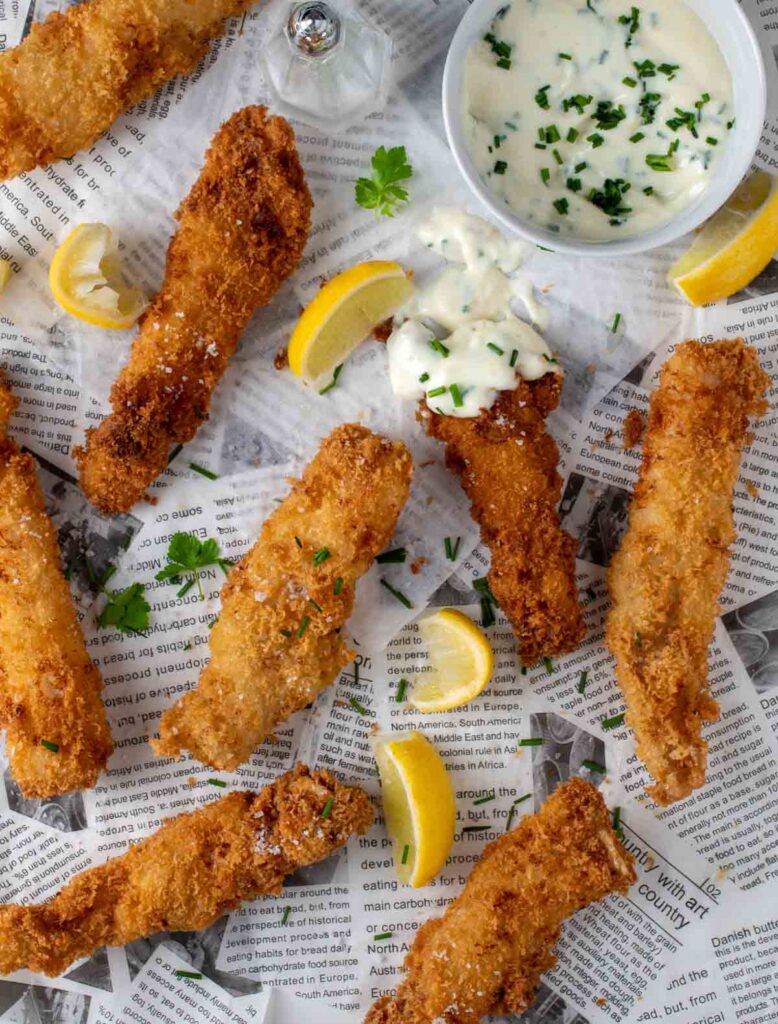 These Italian Grinder Sliders are a flavor-packed mini version of the classic grinder sandwich that you can whip up in just 30 minutes!
https://easyfamilyrecipes.com/italian-grinder-sliders/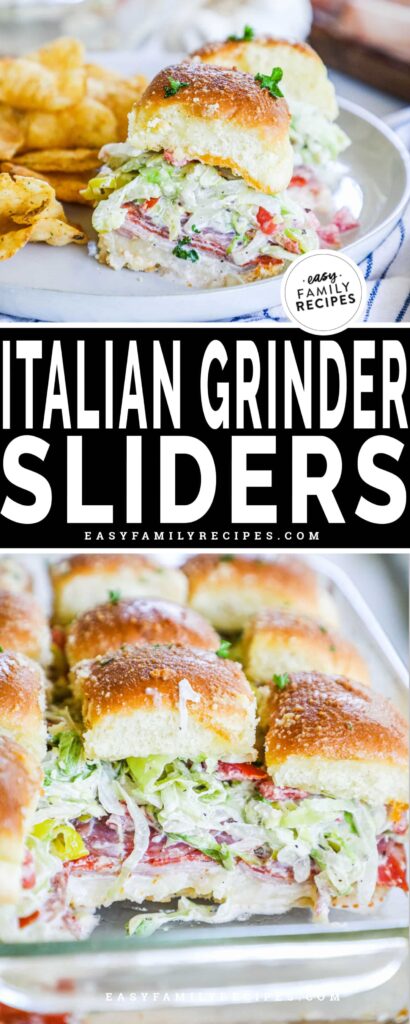 Oven Baked Shrimp is perfect as an appetizer or a light meal. Toss shrimp with olive oil, minced garlic, lemon juice, and parmesan cheese then bake on a sheet pan. It is super easy to prepare and ready in 15 minutes!
These sticky Chinese Chicken Wings are braised in a savory sauce and require no marinatingFresh and zingy, they taste better than any Chinese restaurant and are on the table in 30 minutes!
https://www.greedygirlgourmet.com/chinese-chicken-wings-braised/
No party is complete without Puff Pastry Sausage Rolls, they are everyone's favorite appetizer! Crispy puff pastry surrounding spiced sausage, who could resist?
https://cookingwithcurls.com/…/puff-pastry-sausage-rolls/
Inspired by the famous Pok Pok wings, this Vietnamese Crispy Fish Sauce Chicken Wings Recipe has big flavors. Baked and not fried, it is still super crispy and delicious with a fingerlicking glaze!
https://www.greedygirlgourmet.com/sticky-vietnamese-fish…/
It doesn't get easier than this 3 ingredient recipe for bacon wrapped dates with cream cheese! They are SO easy to make and sure to impress at parties or potlucks.
https://www.twopinkpeonies.com/bacon-wrapped-dates-with…/
These pinwheel sandwiches are a wonderful appetizer idea for game days. They are super easy to make too.
https://www.twopinkpeonies.com/how-to-make-pin-wheel…/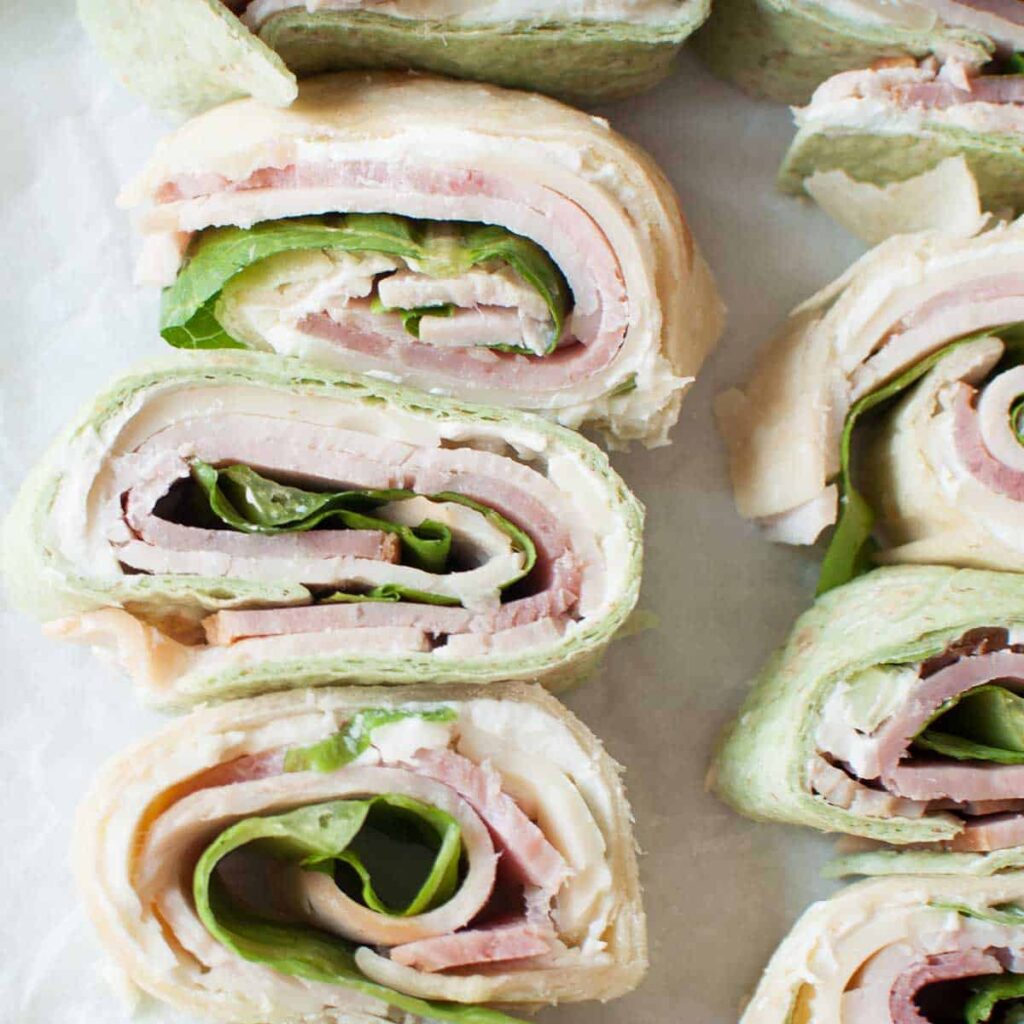 These mini sausage rolls are easy to make with store bought puff pastry. Serve them warm or cold for the perfect bite-sized game day appetizer.
These bite-sized cheesy zucchini fritters are made with simple ingredients and can be ready in minutes. Use fresh or frozen shredded zucchini for a fun appetizer you can make year round.