This shop has been compensated by Collective Bias, Inc. and its advertiser. All opinions are mine alone. #EarthDayDriveAway #CollectiveBias
We are a family that tries to take road trips as many times during the year that we can. We have beautiful areas that are close by that we love to visit and it is important to keep our vehicles working at peak performance so we can take these trips at a moments notice.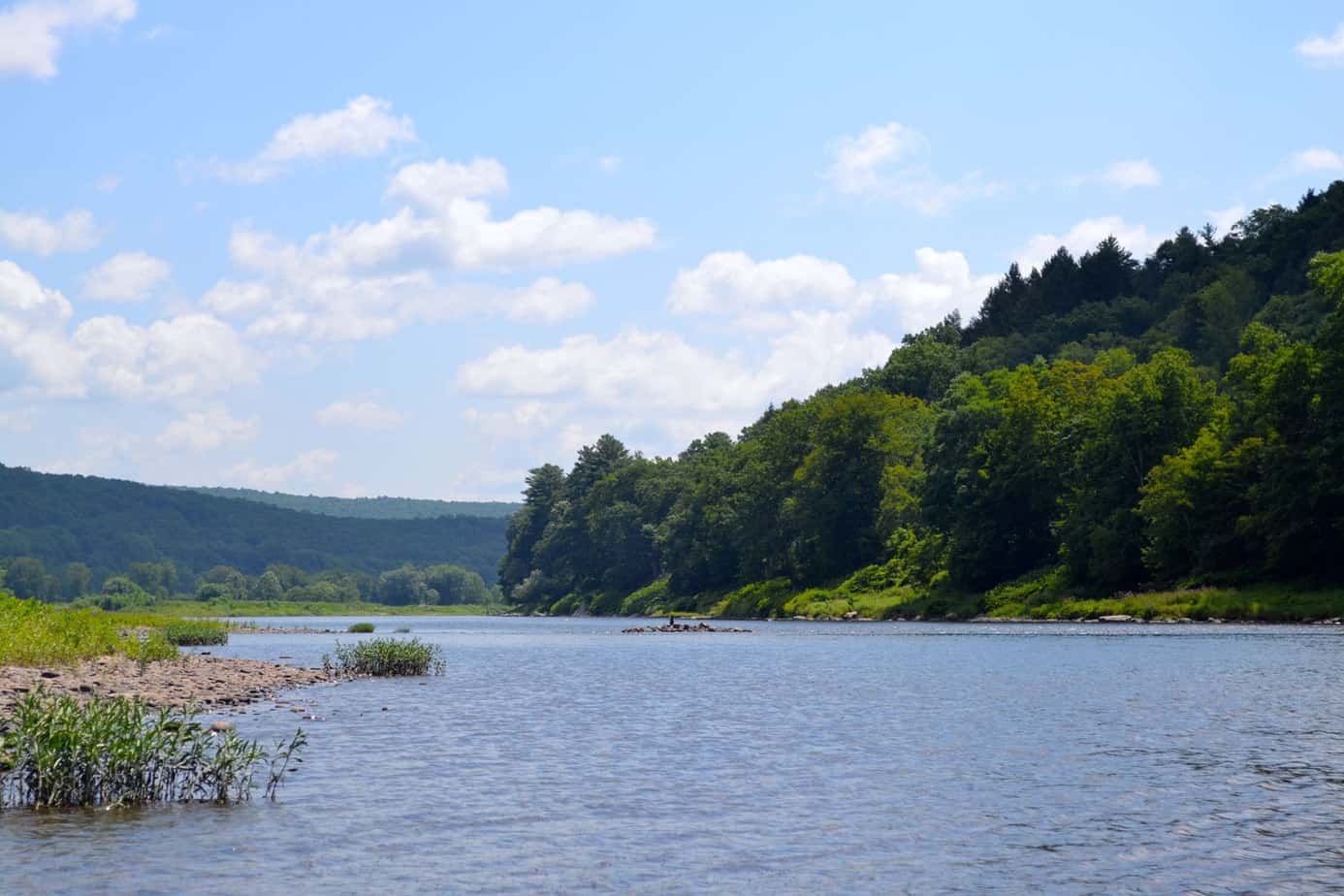 Road Trip Essentials
We take road trips during every season, whether it is to the beautiful Delaware River or Snow Tubing in the winter. Our destinations may vary but making memories with our children stays the same. There is nothing better than spending the day together and I have a few tips that help to make things run smoothly.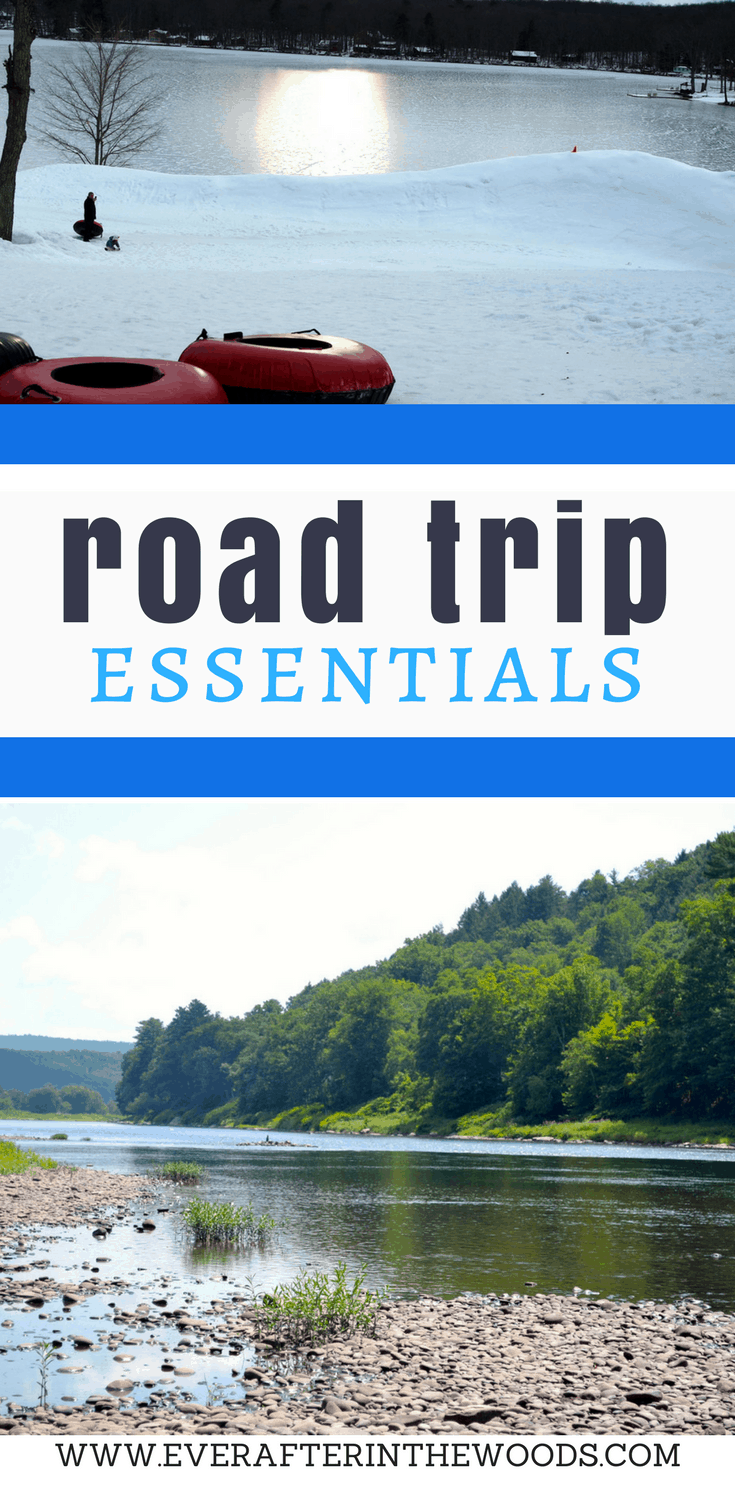 4 Tips for a Fun Road Trip
1. Car Maintenance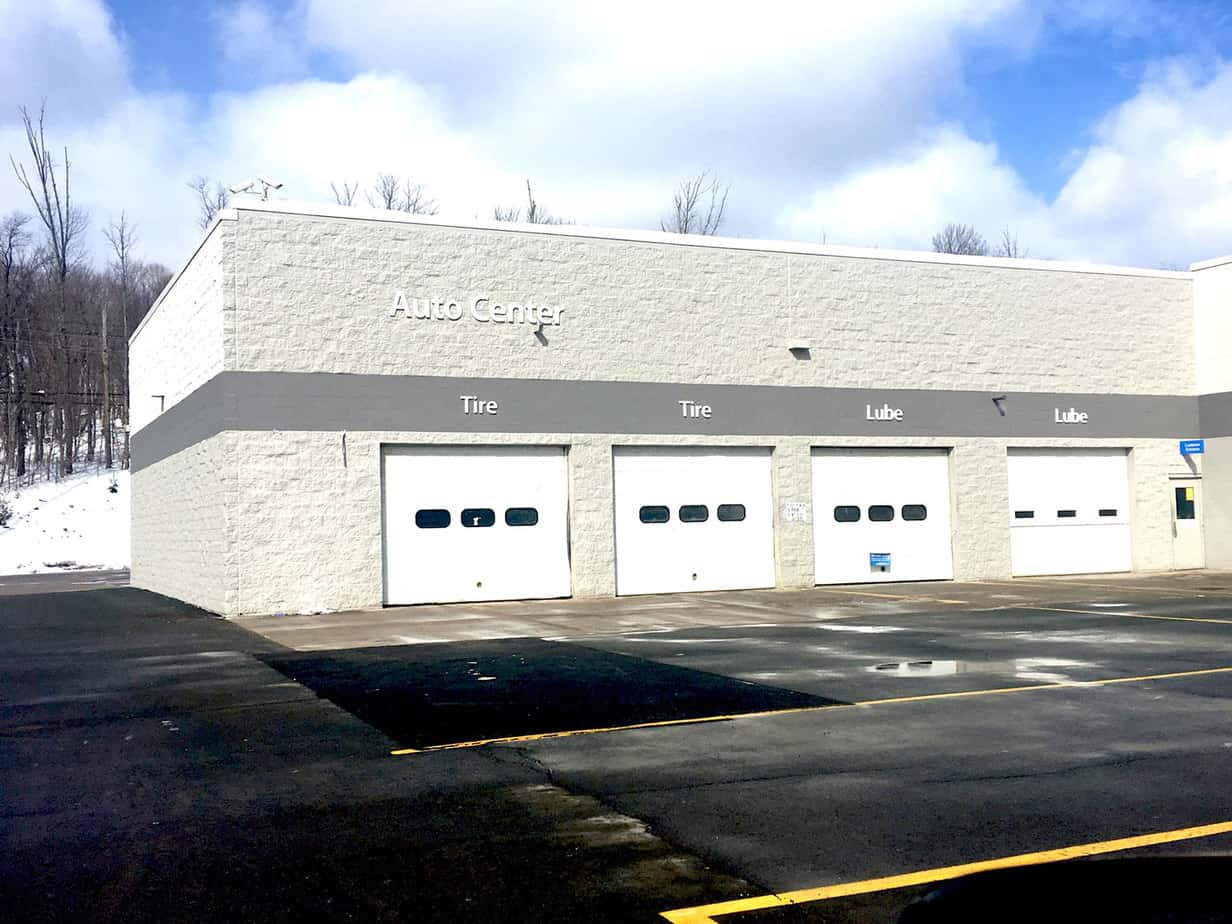 There is nothing worse when you are leaving for a road trip that you notice a change oil light or low air pressure warning come on your dashboard. Scheduled maintenance is a must for the security and safety of everyone. We use the local Walmart Auto Care Center for the ease of use and convenience. Just this past week we had our oil changed with Mobil 1™ motor oil that is also available for sale at Walmart. You can use the Oil Selector tool to determine what type of oil you will need as there are many varieties to choose from that best fits your car situation. Plus the Auto Care Center at Walmart will recycle your oil with proper recycling techniques and you can have another opportunity to enter the sweepstakes- a win-win.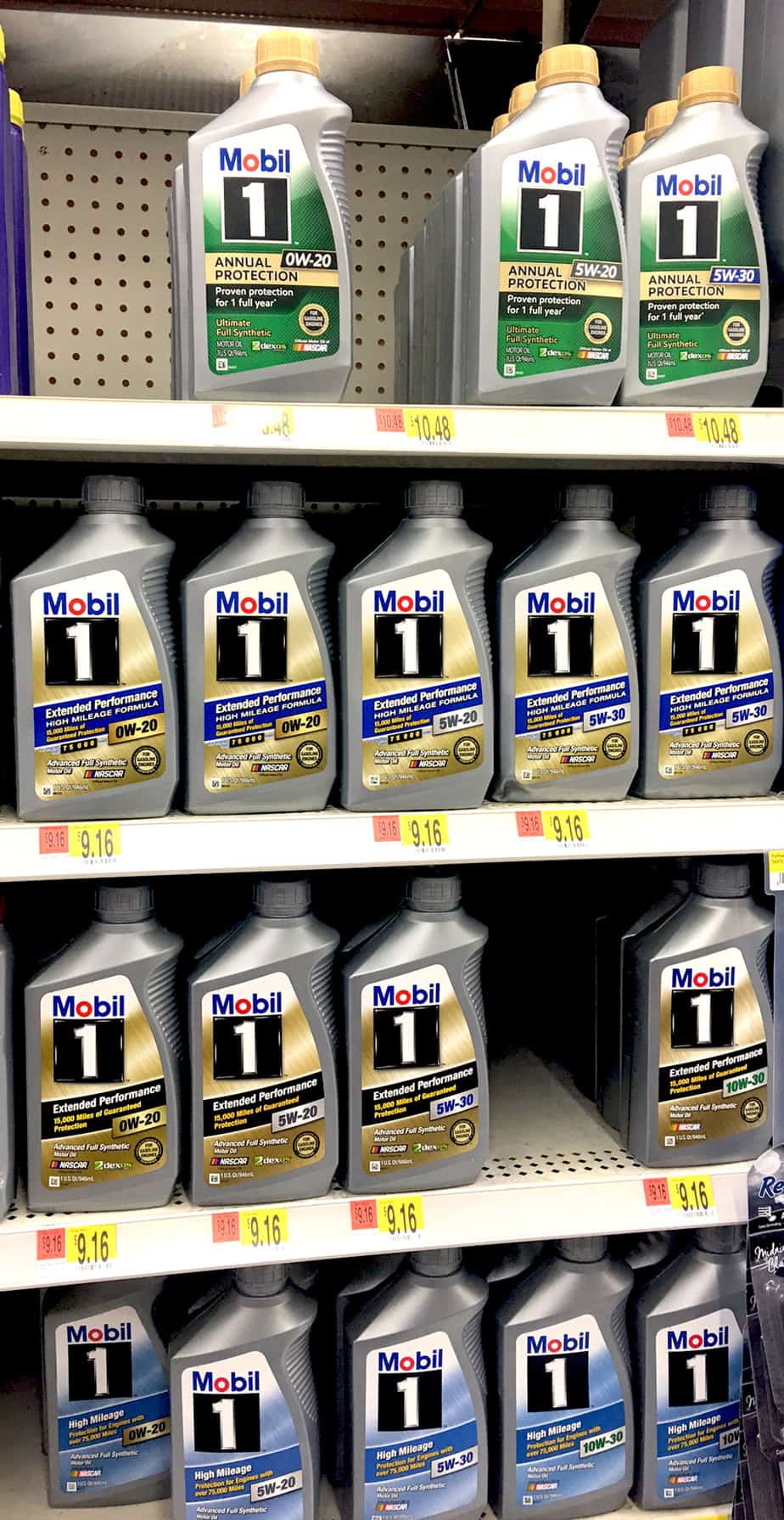 If you change the oil in your car yourself, you can Mobil 1™ motor oil on the shelf to purchase as well.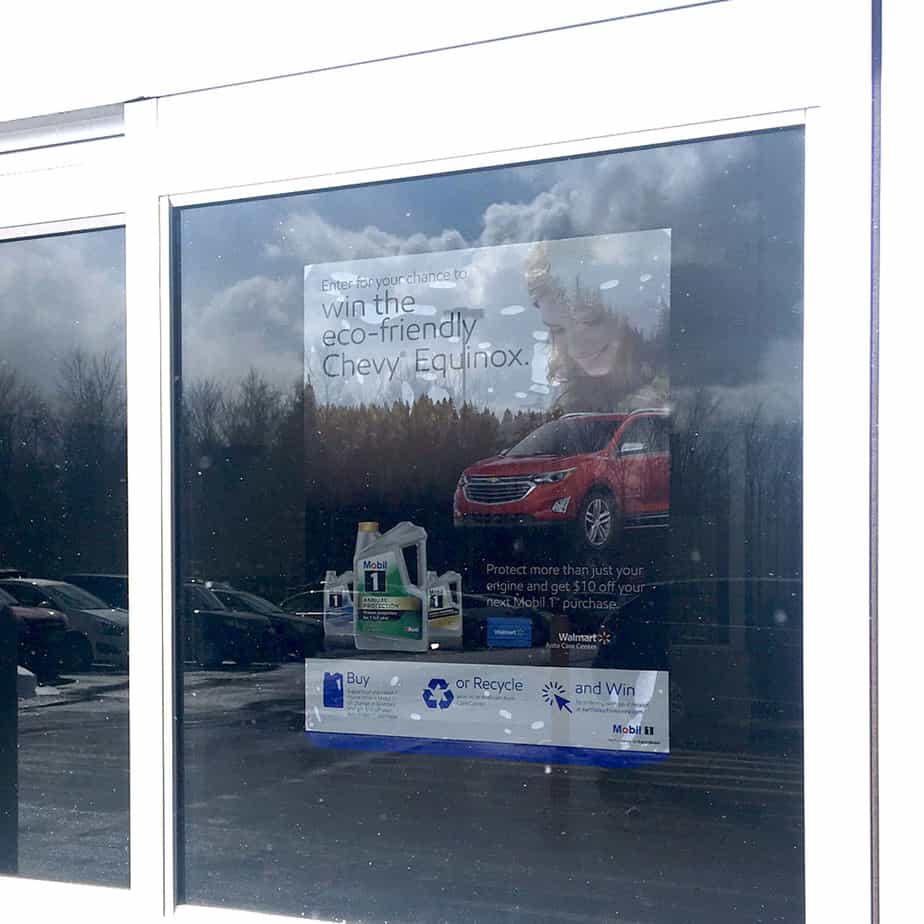 Earth Day Drive Away offer (exclusive to Walmart January 15, 2018 – April 30, 2018)
Mobil 1™ is giving Walmart customers a chance to win a Chevy Equinox,
plus $10 off their next Mobil 1™ purchase at Walmart.
Terms and conditions, FAQs, and other information can be found at EarthDayDriveAway.com.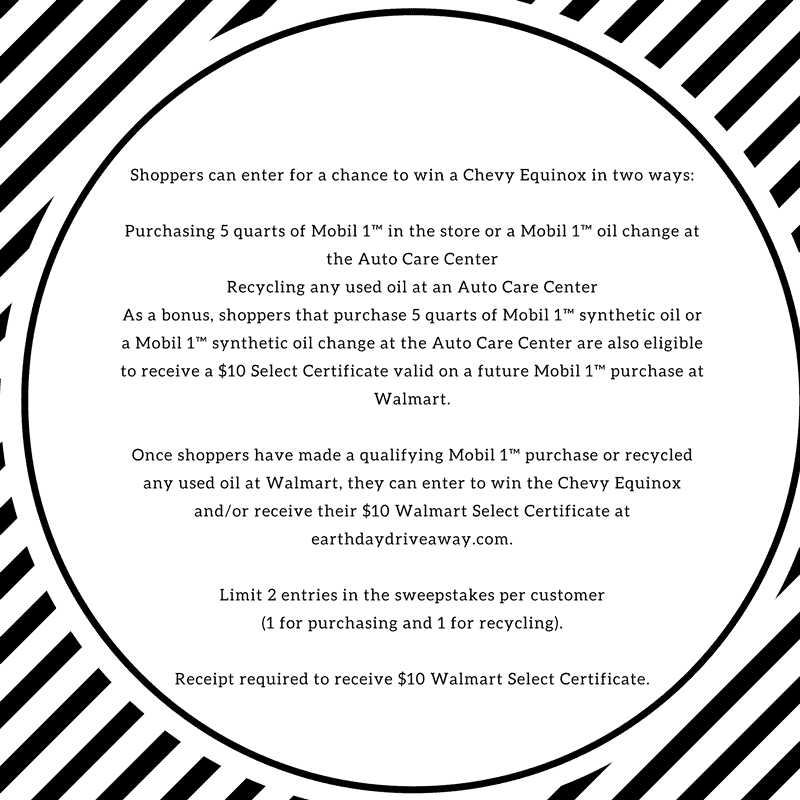 2. Snacks and Water
If you have children you know how important this category is. We can't get out of our driveway without one of the children saying they are hungry or thirsty. We always have a well packed snack bag as well as labeled bottled water for everyone.
Yup, you read that correctly, the water has to be labeled for each child otherwise an argument will surely be started over whose water it is and/or how much is left or this isn't mine. Any one of those back seat fights can happen but if they are labeled- problem solved.
When packaging the snacks we always make sure that they are individually packaged in zip top bags for easy eating and that there are a variety of healthy options and a few treats too.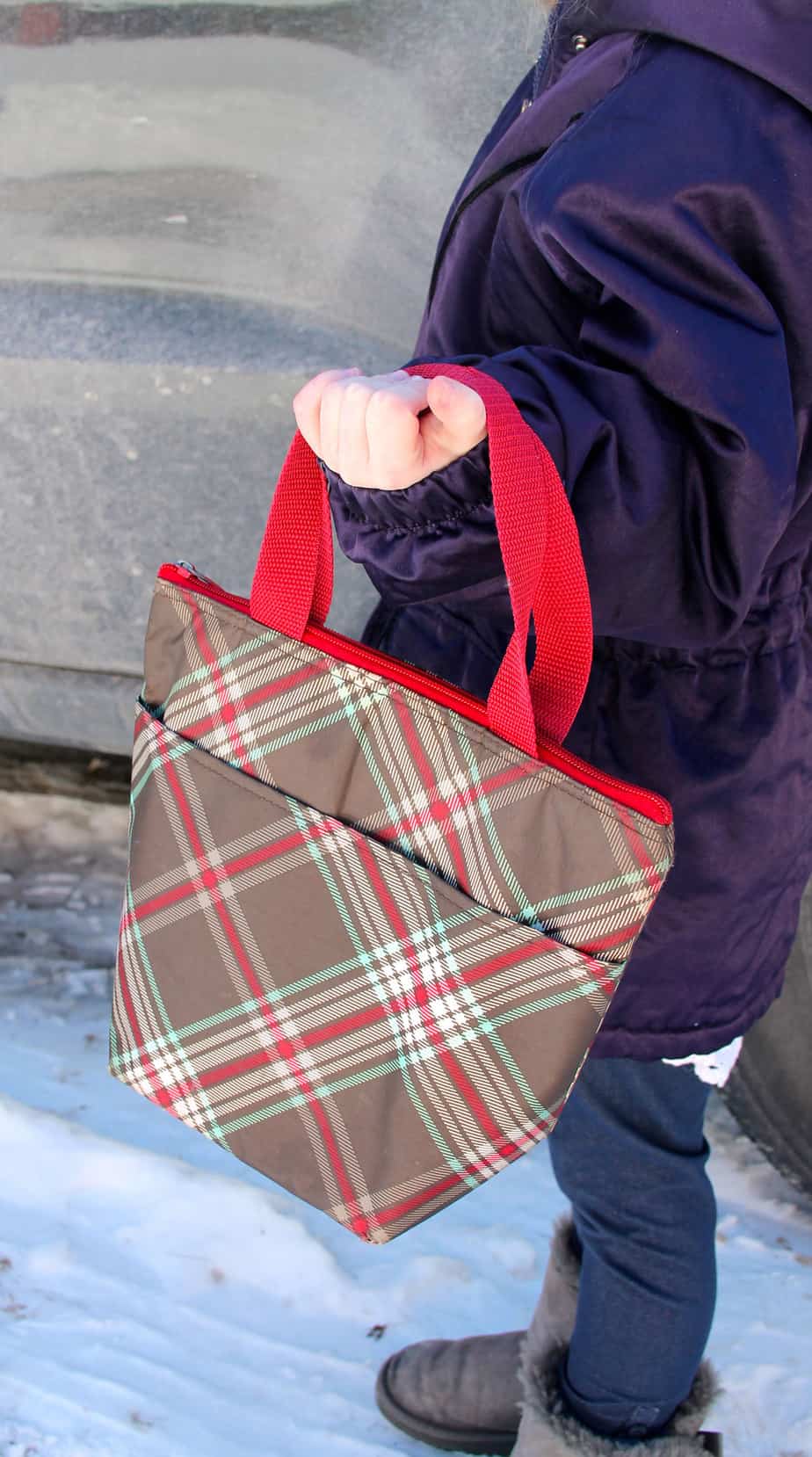 3. Directions and Maps
This one may not seem necessary but trust me in our neck of the woods it is. We lose cell service in a variety of spots so if we are relying on our cell phone for directions, that may not be an option in certain areas. I have learned to have at least one set of printed directions for the road trip to have on hand. Just in case. There is nothing worse than being lost and not knowing where to go so a map and printed or written directions is a must.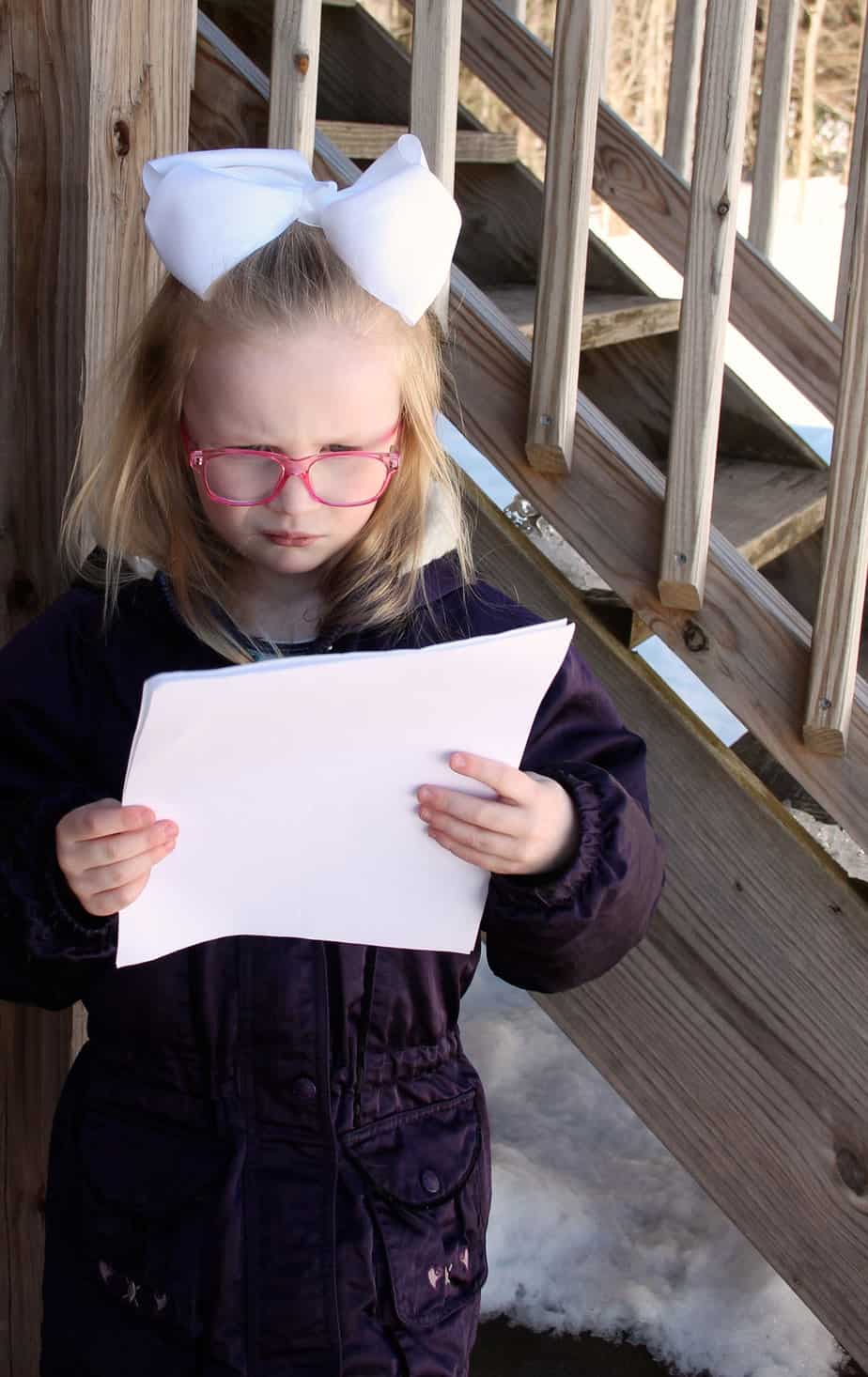 4. Entertainment for the Kids
The entertainment for the kids can range from coloring books and stickers to a movie depending on how long the car ride is. Sometimes we play "I Spy" or other games as well. Having the kids pack up 1 small bag with a few toys also helps cut down on the "I'm bored." Or the famous, "Are we there yet?" comments and questions. Sometimes we will even stop before we get to our destination so they can get out and stretch their legs.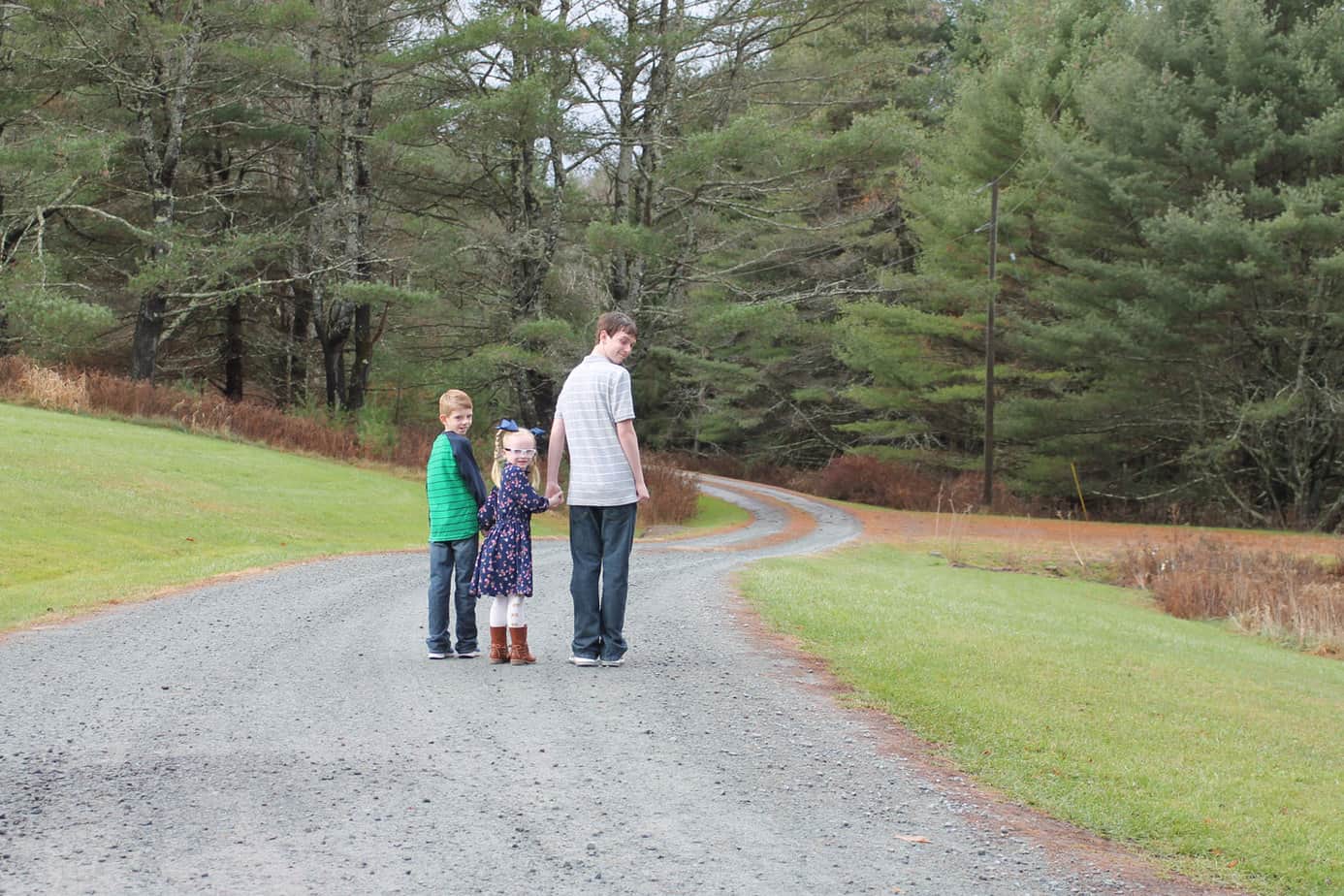 So there you have it, four simple things to help you plan the best road trip ever. These are definitely things we have learned from experience an if I can spare one mom the agony of back seat fighting while you are driving and trying to do something nice as a family, it is worth it.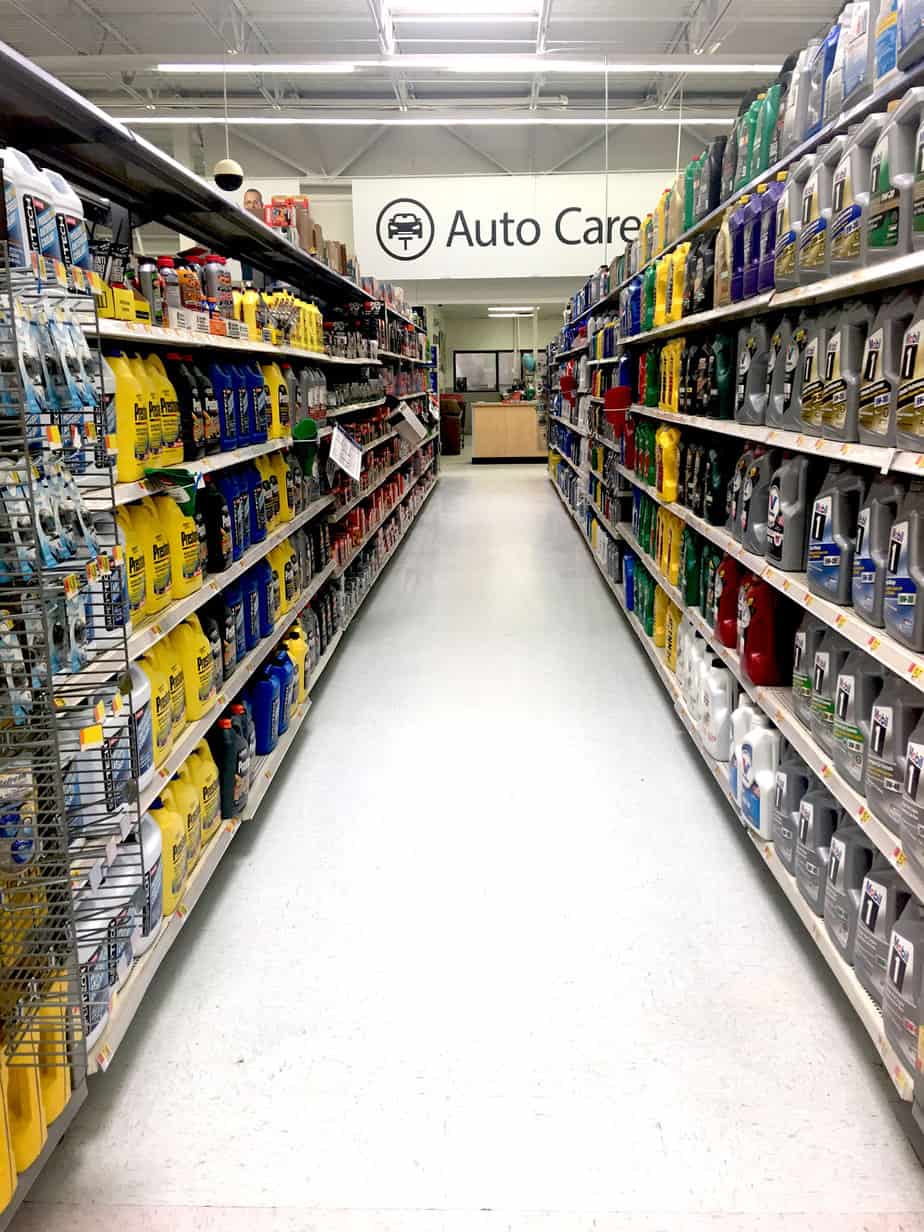 You can find everything that you need for your ultimate road trip adventures at Walmart. Be sure to check if your Walmart has an Auto Care Center- you can get your shopping done while the car is being serviced!