Aladdin Inspired Dessert – Genie Themed Meringue Cookie
I created an Aladdin inspired dessert in preparation for the NEW Disney live action Aladdin movie coming to theatres May 2019. This genie themed dessert would be perfect for a viewing party or birthday.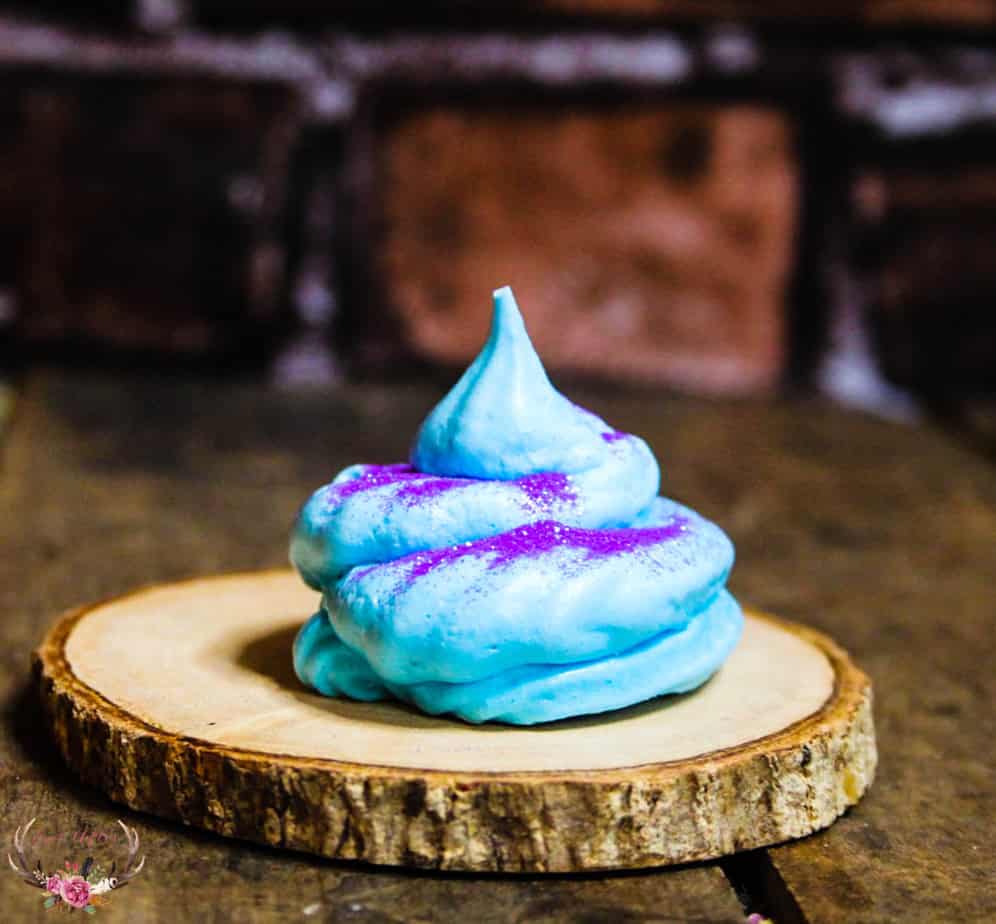 Aladdin Inspired Dessert – Genie Themed Meringue Cookie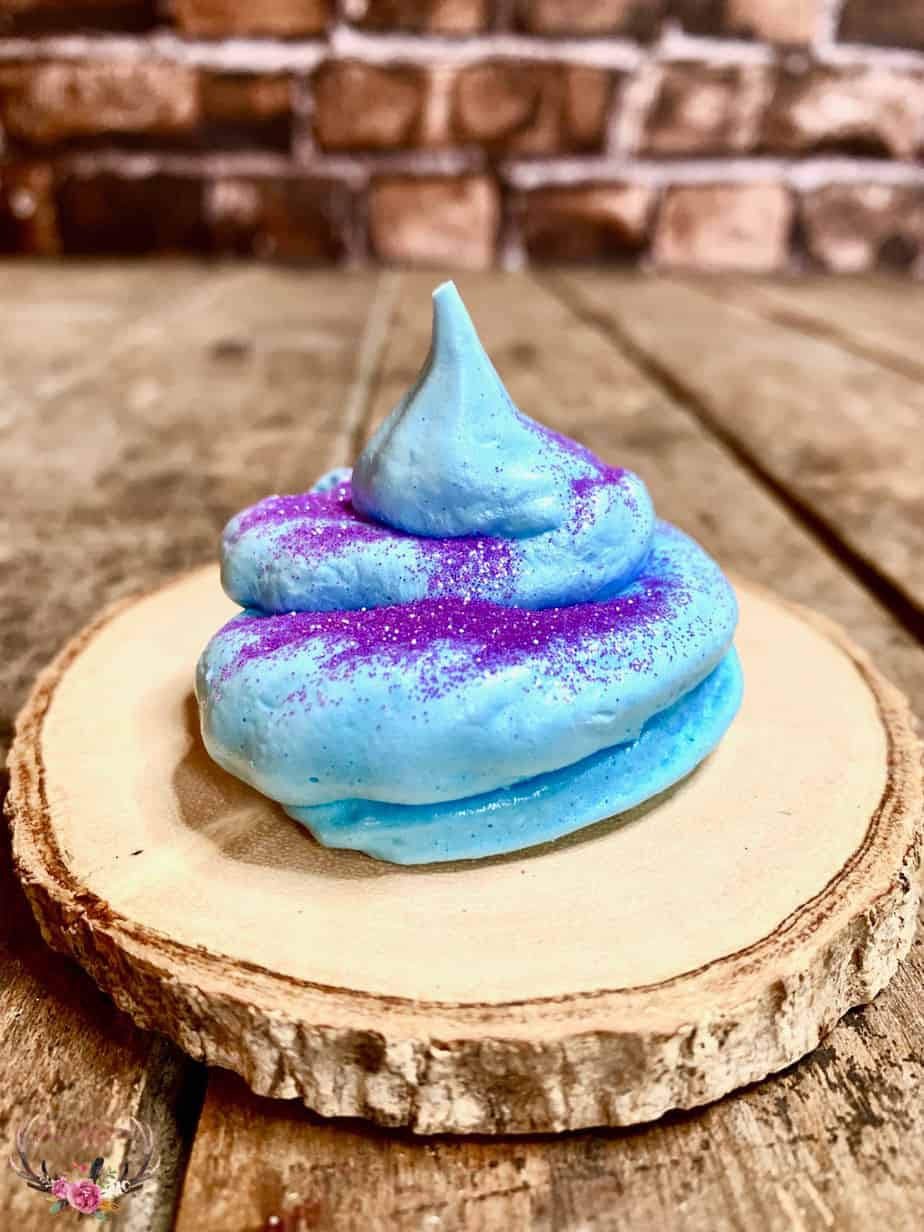 I loved the original Aladdin with Robin Williams cast as the Genie and all the music and awesome animation so naturally I was super excited to see that Disney was creating a live-action movie. With Will Smith cast the Genie, this movie is sure to be a hit. This Genie Themed Meringue Cookie is just what your dessert table needs.
Disney Aladdin Dessert – Genie Meringue Cookies
Ingredients
4 egg whites – room temp
1/8 tsp salt
½ tsp cream of tarter
1 cup sugar
2 tsp vanilla
2 drops Blue food coloring
Purple edible glitter or sanding sugar (if desired)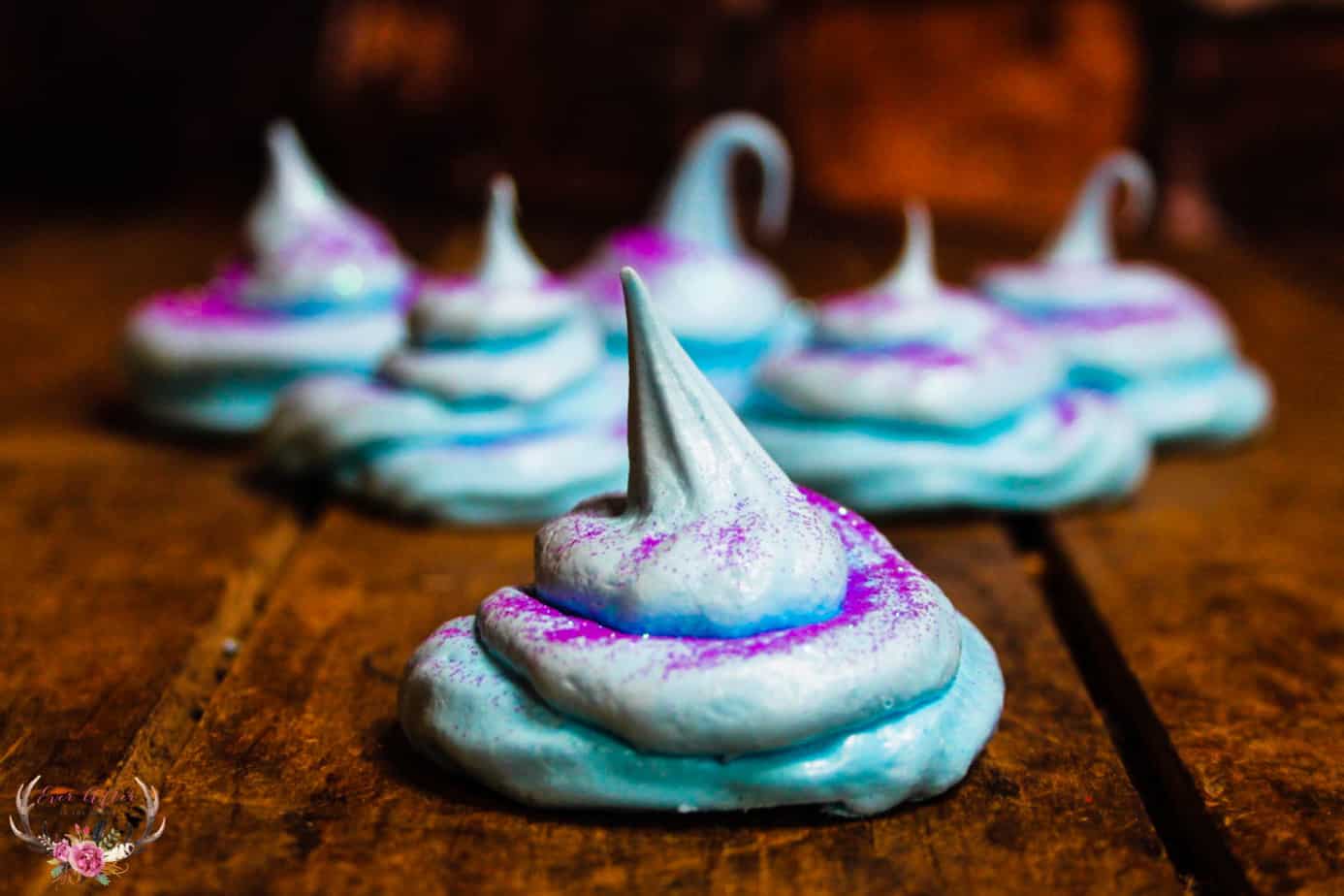 Instructions
Preheat oven to 225.
Line 2 baking sheets with silicon mats and set aside.
In a large bowl, mix the egg whites, salt and cream of tarter.
Using a hand mixer, beat the mixture on high untilsoft peaks begin to form.
Gradually add in the sugar a little bit at a time and mixing on high in between each addition. Mixture should have stiff peaks and sugar should be thouroughly dissolved.
Fold in the vanilla extract and blue food coloring.
Fill a large piping bag with mixture (or zip top bag with corner snipped off) pipe onto the prepared baking sheets.
The meringues don't spread so make sure you have enough room to bake them all at once.
Bake for 1 hour. Turn off the oven and leave the meringues in the oven to cool (about 2 hours)
Dust with glitter if desired.
These Aladdin inspired genie desserts are the cutest cookie for a dessert table. I love the blue color dusted with the purple glitter. You can easily change the colors if you wanted to match a different them as well.
Happy Baking!
Have a look at these other Disney inspired desserts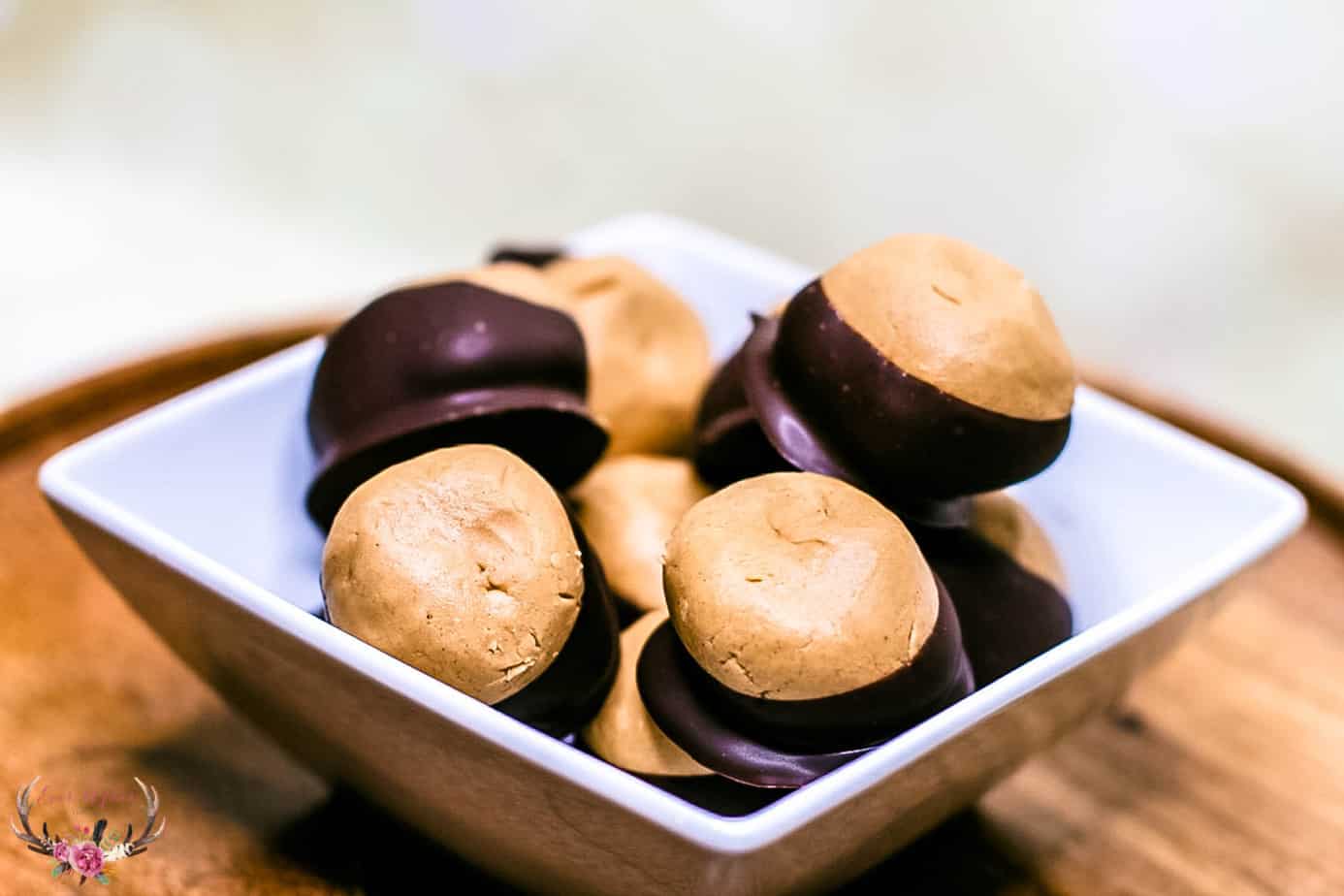 Buckeyes for Bullseye – Toy Story Inspired desserts
Buckeyes for Bullseye – Toy Story Inspired desserts
Mermaid Dip – Little Mermaid Inspired desserts
Mermaid Dip – Little Mermaid Inspired desserts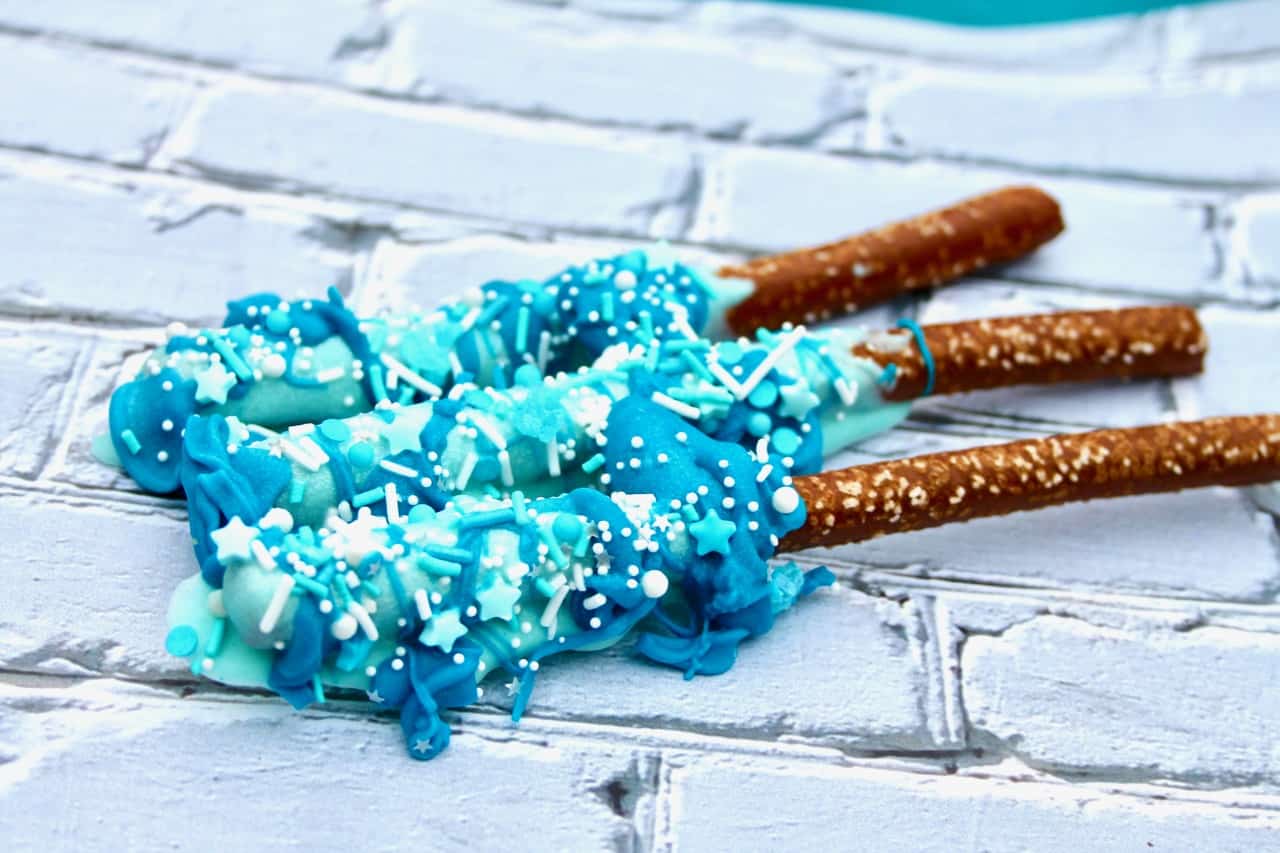 Frozen Wands – Frozen Inspired desserts
Frozen Wands – Frozen Inspired desserts