Oh my! Ambrosia is a delicious mix of fruit salad with pineapple, maraschino cherries, and mandarin orange combined with cream. It is pure heaven in a dish. My recipe for Ambrosia includes a package of Vanilla Instant JELL-O pudding for a truly decadent dessert.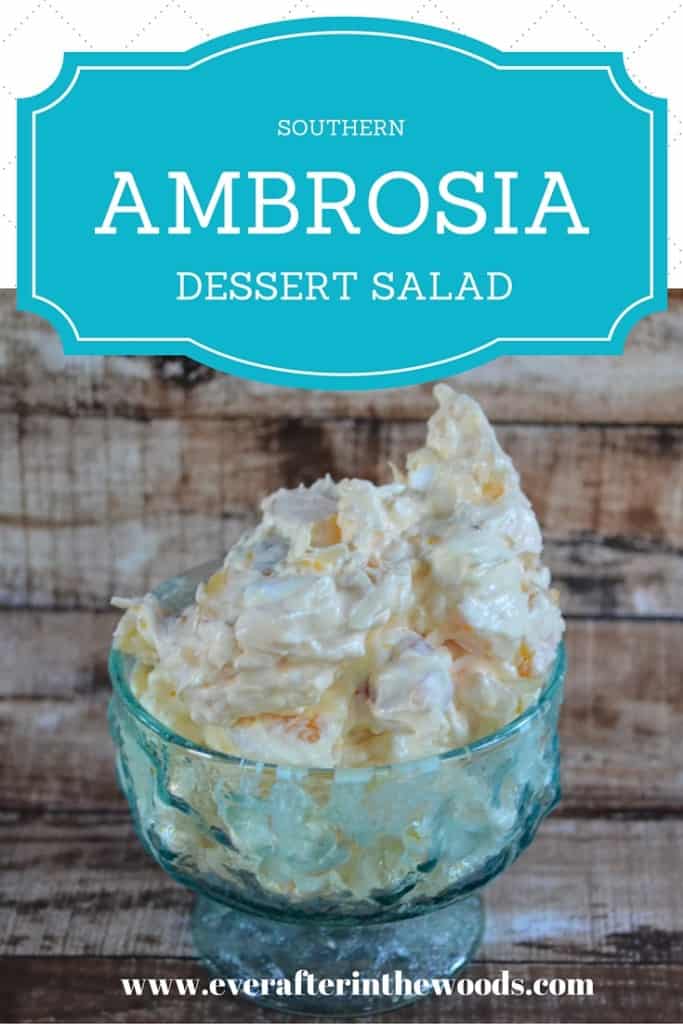 Ambrosia is a Southern classic and I cannot get enough of it. This recipe definitely gets better when it remains in the fridge, so try to make it at least 24 hours before serving.
Ingredients
I pkg Vanilla JELL-O Instant pudding
1 8 oz tub Cool Whip
1 can Mandarin Orange slices, drained
1 16 oz can crushed pineapple, drained
1 jar Maraschino cherries, drained
1 cup sweetened, shredded coconut flakes
Directions
Mix all the ingredients together.
Cover and refridgerate.