The BEST Cream Cheese Mints you'll ever try! This incredibly easy recipe makes the most delicious, melt-in-your-mouth cream cheese mints – perfect for the holiday season. Make them in any color you like or add different sprinkles or colored sugar.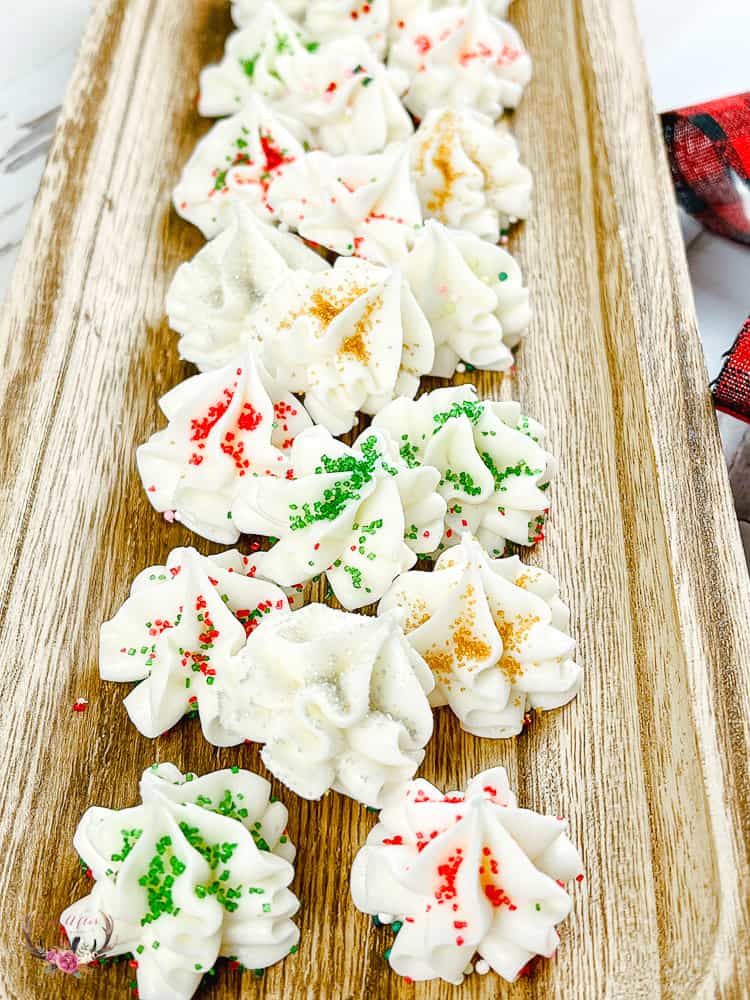 Perfect for Christmas, Fall, Easter, baby showers, birthdays, weddings, and more!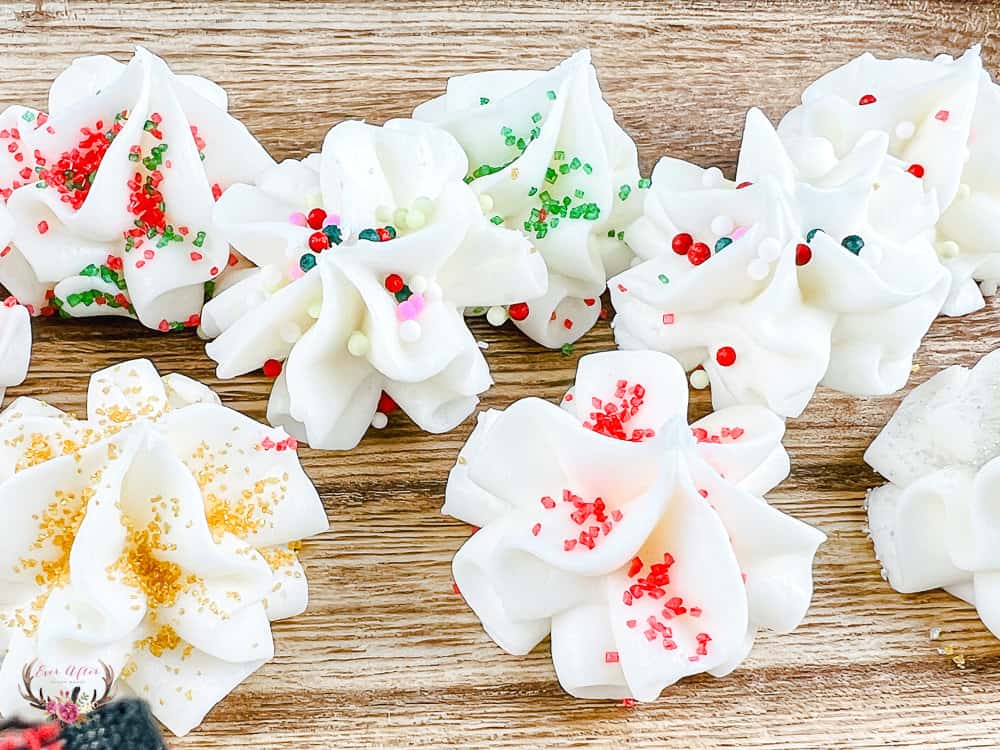 The Best Cream Cheese Mints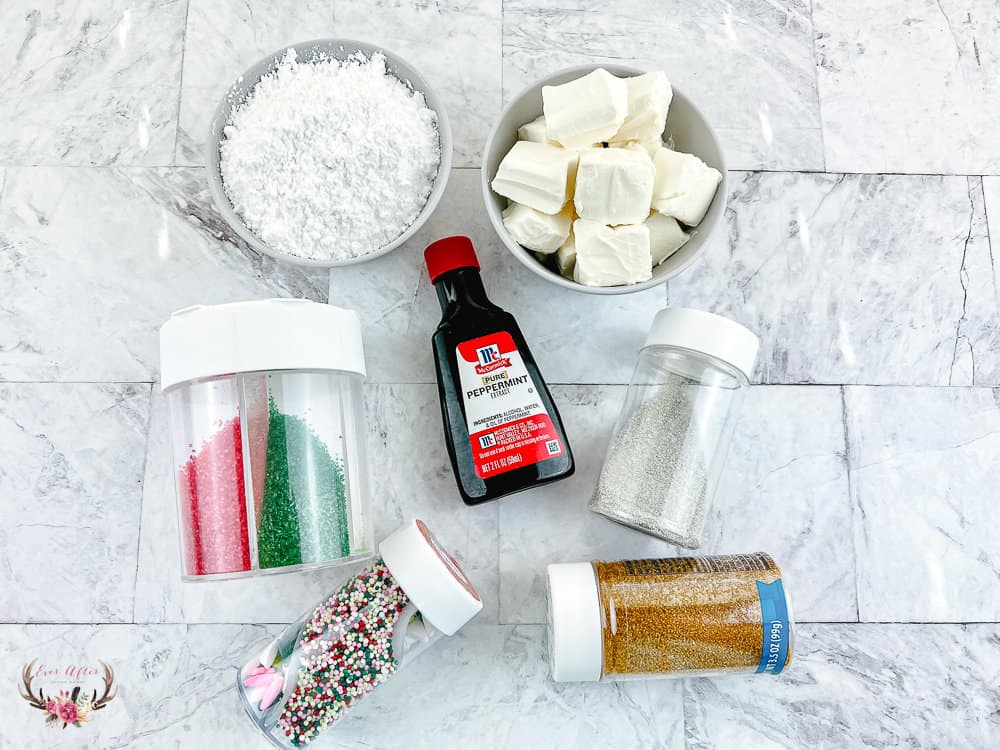 Ingredients:
6 oz cream cheese, room temperature
Food coloring, if desired
½ teaspoon peppermint extract
4 ½ cups powdered sugar
½ cup sugar, colored sugar, and/or themed sprinkles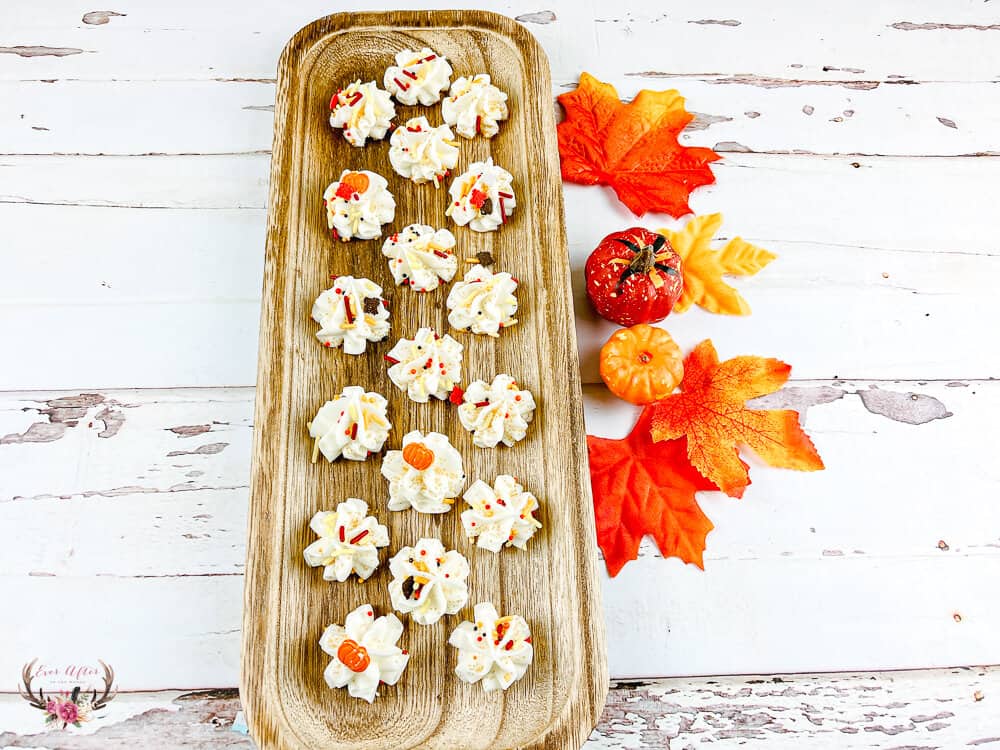 Preparation Instructions:
Use a hand mixer to whip the cream cheese until smooth
Add in the extract and food coloring if using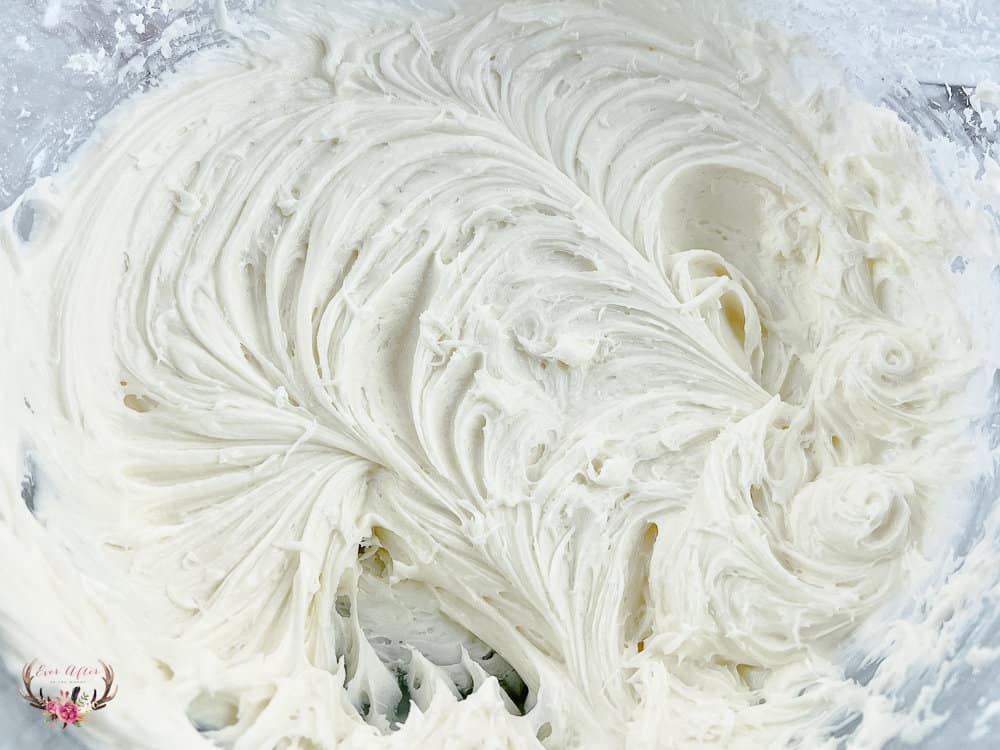 Add in the powdered sugar 1 cup at a time and blend until smooth
Place the mixture in a piping bag with a large star tip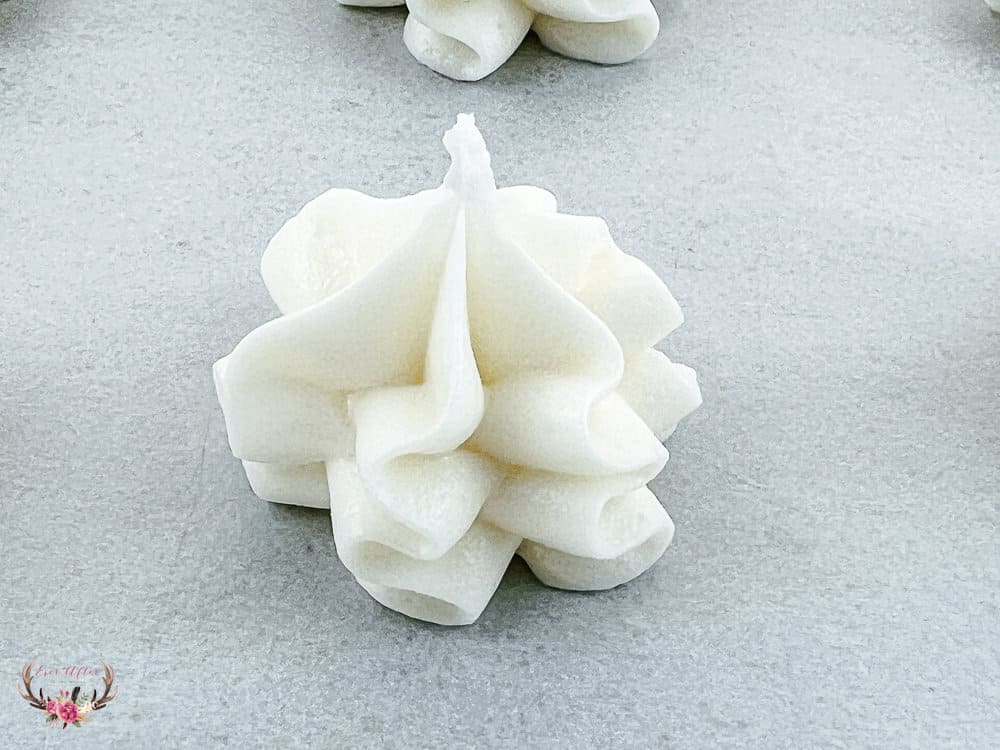 Pipe star mints onto a wax paper lined sheet pan
Decorate each mint with the sugar, colored sugar, and themed sprinkles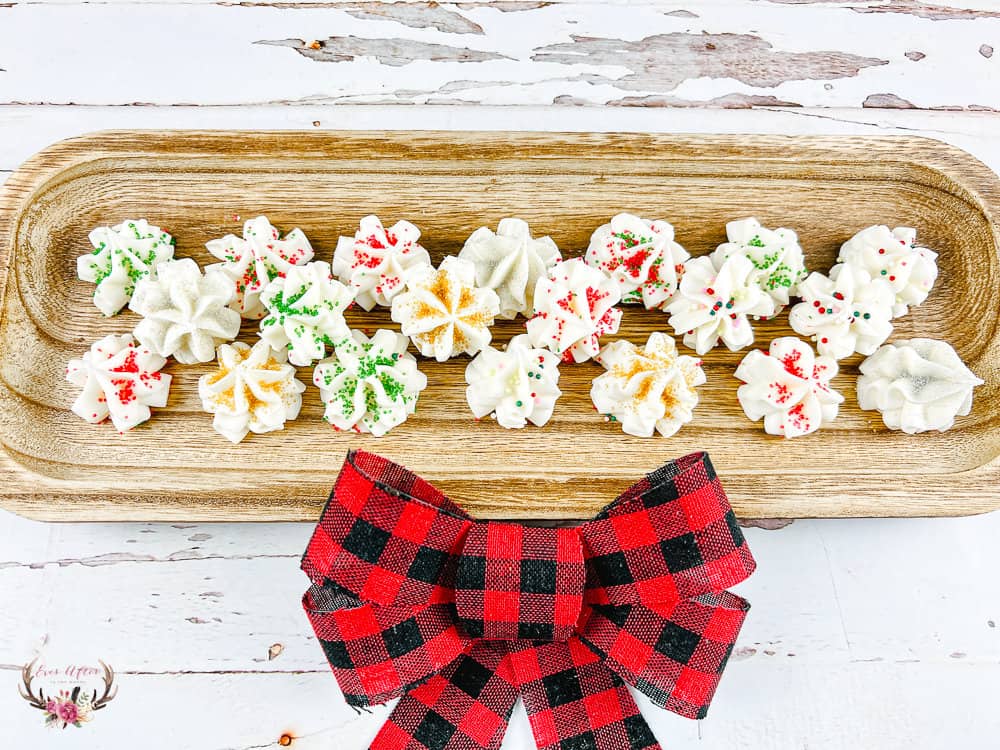 Place the tray in the refrigerator to chill and set for at least 30 minutes
Serve, share, and enjoy!