Cookies- how do I love you? Our family loves cookies in all shapes and sizes from regular chocolate chip cookies to savory rosemary pine nut cookies. They are so good and the perfect pair to coffee or tea. These chocolate ooey gooey crinkle cookies are chewy and full of chocolate goodness. These are a delicious cake mix cookies with cream cheese and butter made famous from Paula Deen.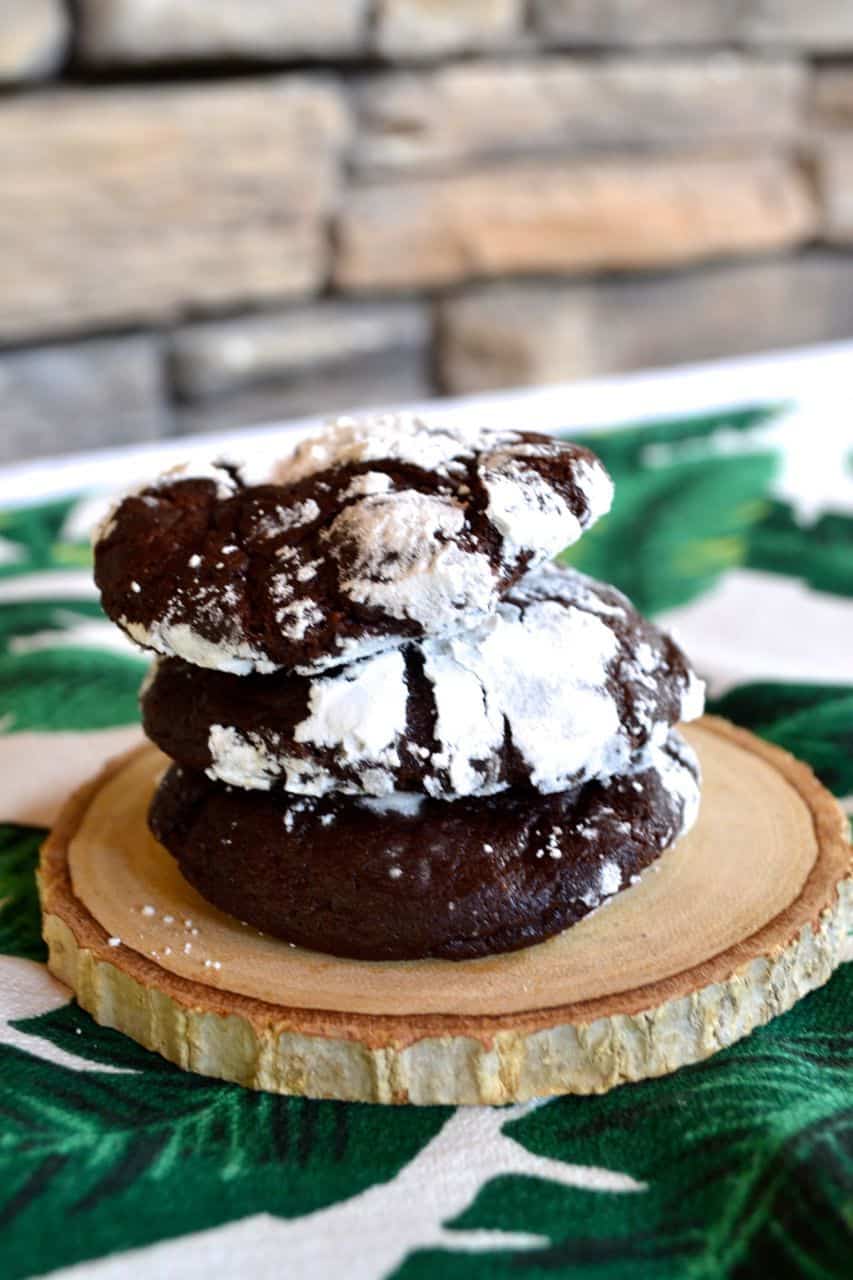 We pack a few cookies in the kids lunch box as well. There is nothing better than when the school asks for donations for the bake sales they have and we can just unfreeze a batch of chocolate ooey gooey crinkle cookies for them.
Chocolate Ooey Gooey Crinkle Cookies with Powdered Sugar
Ingredients
1 cup unsweetened cocoa powder
2 cups white sugar
1/2 cup vegetable oil
4 eggs, at room temp
1 TBSP vanilla extract
2 cups all purpose flour
2 tsp baking powder
1 tsp kosher salt
1/2 cup powdered sugar (for dusting)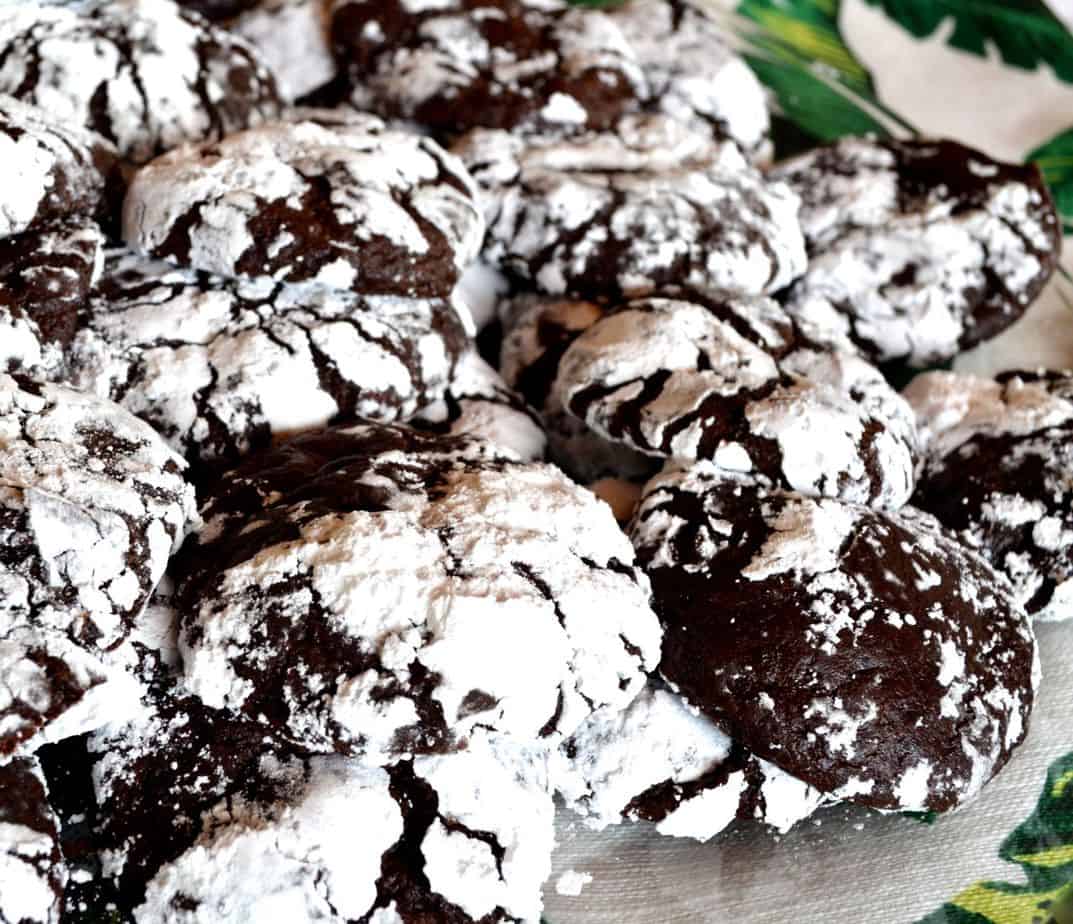 INSTRUCTIONS
In a stand mixer, combine the cocoa powder, white sugar and vegetable oil and mix.
Add the eggs and vanilla extract and mix until combined.
Add the flour, baking powder and salt.
Cover the dough and refrigerate for at least 3 hours. (I usually do mine overnight)
Preheat oven to 350 degrees.
Line a baking sheet with silicon mat.
Roll the dough into balls and roll each ball in powdered sugar before placing onto prepared baking sheets.
Bake for 10 minutes.
Let cool slightly before transferring the cookies to a cooling rack to finish cooling.
Chocolate Ooey Gooey Crinkle Cookies with Powdered Sugar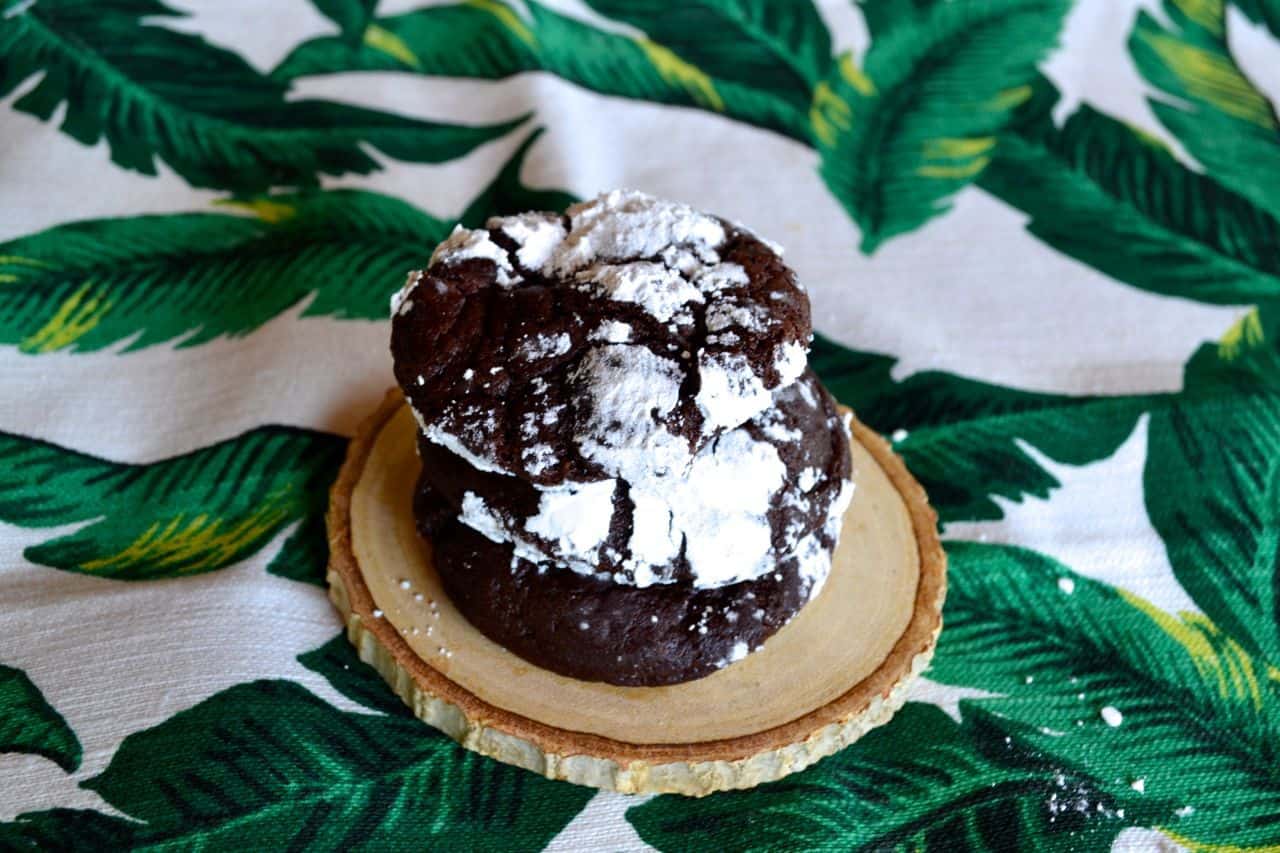 These cookies are chewy and chocolate and delicious. They are very similar to the texture of Paula Deen's Chocolate Butter cookies that are made with a cake mix but these have a layer of chocolate that is so delicious.
These are perfect for any time of year- so do not be afraid to put these on your holiday cookie trays too.