We received tickets to Paramour. All opinions are my own and yours may vary.
Cirque du Soleil Paramour, at the Lyric Theatre (213 West 42nd Street) is a must see for the family. We were invited to attend a matinee performance with the whole family and I could not wait to go.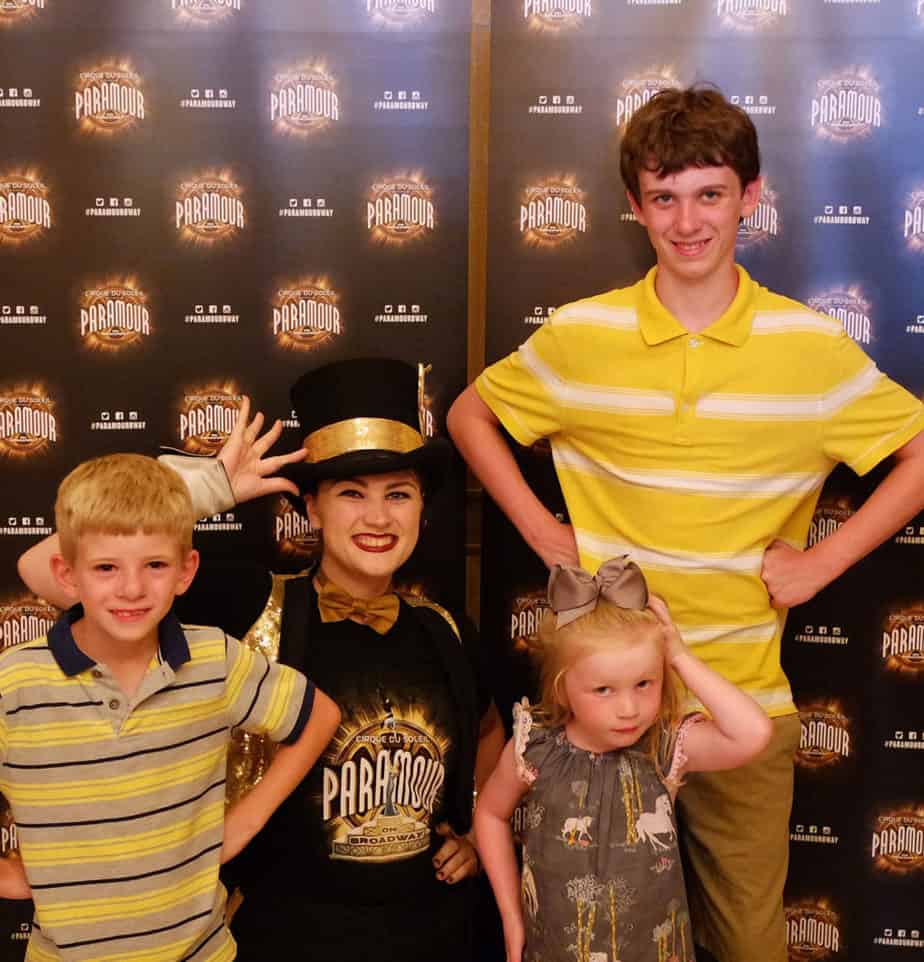 I am a huge fan of Cirque du Soleil and I could not wait to see this show that was specifically designed for Broadway. In all of the Cirque shows that I have seen, I am always impressed by not only the athleticism of the performers but the sets, costumes and music as well. To be honest I was a bit nervous taking our 4-year old but she watched the whole show wide-eyed and open-mouthed.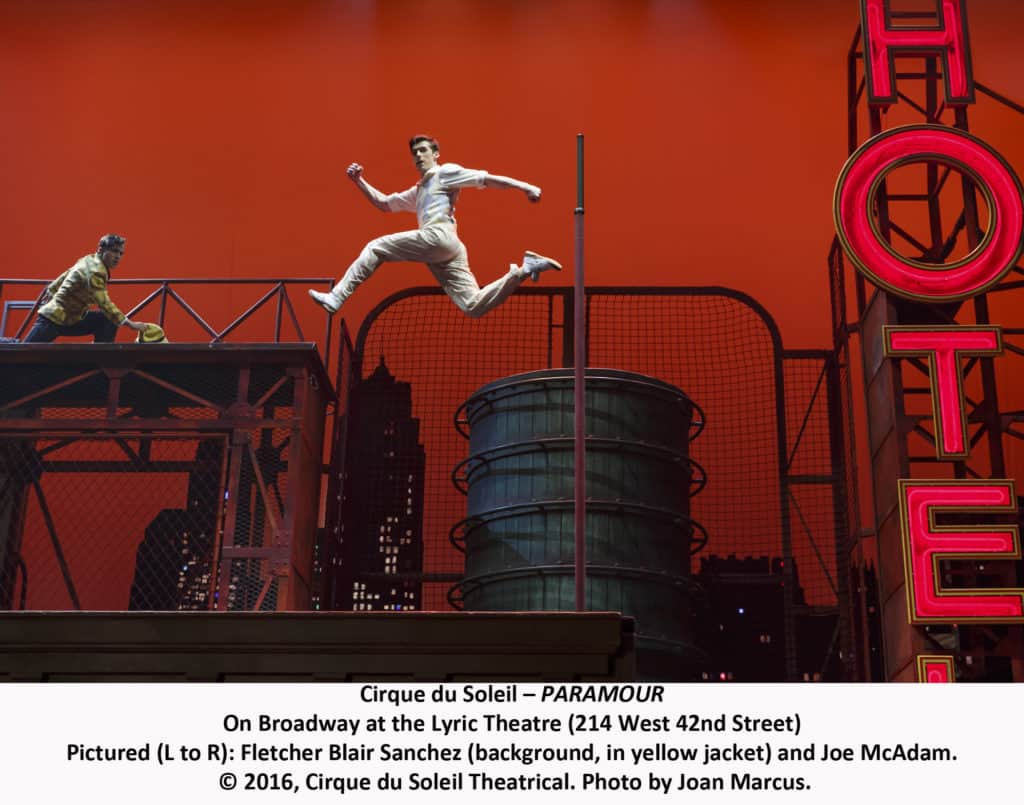 According to the press release "Paramour spins the thrilling tale of a beautiful young actress forced to choose between love and art in the glamorous world of Golden Age Hollywood. Featuring eye-popping acrobatics and sumptuous music and dance, PARAMOUR is a groundbreaking new event that will transport you to a sublime world of emotion and awe as it walks the exhilarating tightrope of the heart." and it was amazing.
The run time for the show is 2:15 with intermission and it goes by ridiculously fast. We wanted more … all of us.
You will never want for more action during this performance because Paramour features at least 15 different circus arts disciplines, many of which have never appeared on Broadway. The disciplines cover aerial strap artists, banquine, Chinese pole, contortion, cyr wheel, hand to hand, hand to trapeze, juggling, lyra, Russian bar, Spanish web, teeterboard, tumbling, trampoline, and trapeze. We were all mesmerized from our 4 year old to the teenager as well. We were glued to our seats the whole time.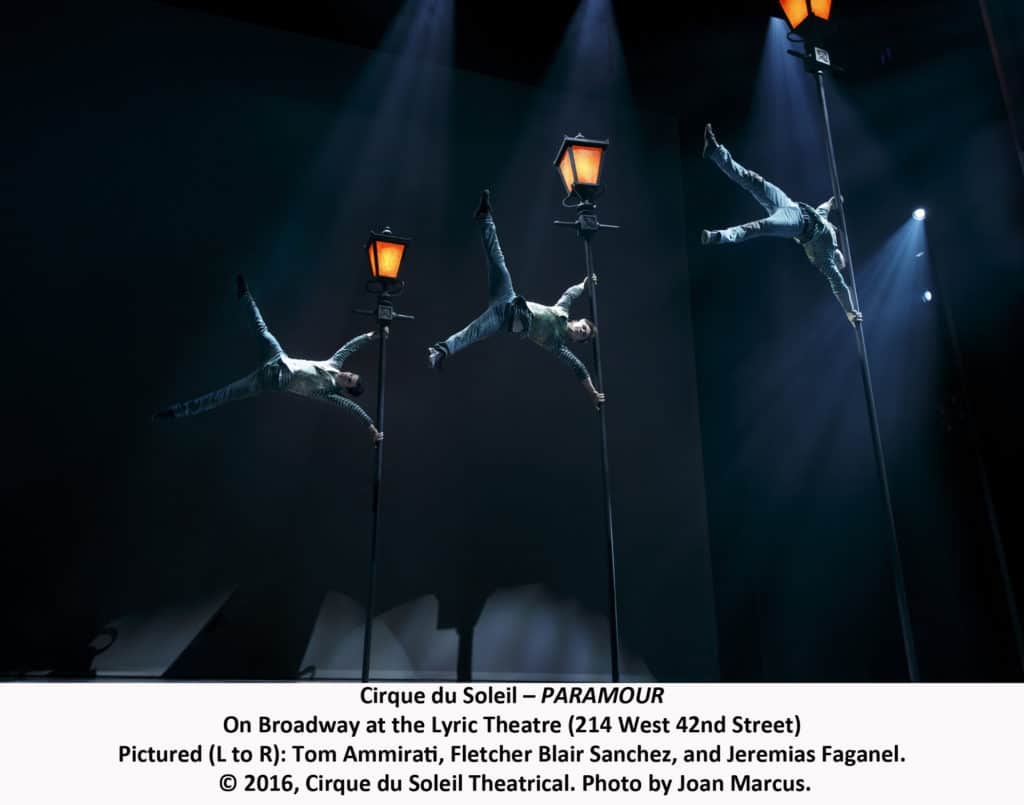 This is a great gift for the upcoming holiday season, birthdays, date night or just when you want to experience something a little bit different. For show times, ticket prices and more information, visit PARAMOUR on the web and book your tickets now!