This is a sponsored post on behalf of Best Buy. All opinions are my own and yours may vary.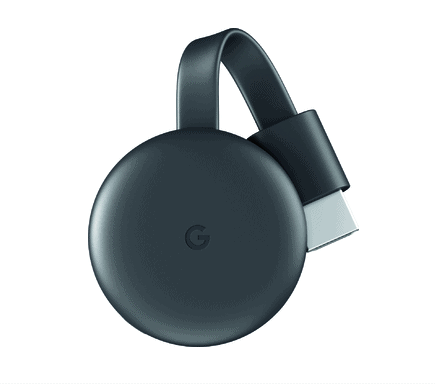 Thinking about cutting the cord to your cable? The Chromecast Streaming Media Player is just what you need to do this successfully. In this digital age having options for your entertainment choices that are easy to maintain is a fun way to upgrade your system without a large price tag attached.
Chromecast is designed to make the most of the apps and entertainment already on your phone. Shows, movies, live TV, YouTube, photos and more. It's all just a tap away from all of your family's devices.
Watch all of your favorite shows, movies, live TV and more from any of your family's mobile devices directly to your TV¹.
Here are a few reasons why you should cut the cord to cable:
Start streaming with just the sound of your voice. Tell Alexa exactly what you would like to watch from compatible apps and control your TV hands-free, with Chromecast and Google Home working seamlessly together.²  A win-win for everyone! See it. Stream it.
Upgrade your TV for less money
Without having to buy a new TV, you can expand your home's entertainment system. Because it is an affordable option you can get one for every TV in your home.
High-speed wireless connectivity
Built-in 802.11ac WI-FI makes it easy to connect to WI-FI through your wireless home router.
Compatible with your existing HDTV
Easily connect to your high-definition television with your HDMI connections.
Stream from your phone to TV
Simply plug Chromecast into the HDMI port on your TV and to power and stream your favorite entertainment right from your phone with just a tap. It really is just that easy!
The Google Chromecast Streaming Media Player makes a great gift this holiday season and the perfect choice for those families looking to upgrade their existing home entertainment options. This product can be purchased at Best Buy locations nationwide.
¹ Subscriptions are required to view some content.
² Google Home, Chromecast, and compatible content required to cast to a TV using Google Home.