This summer my son and I put our time to good use and made a bunch of concrete sculpture, bird feeders/baths from the large leaves we had in the yard. I love how they turned out and they are super easy and cheap too! All you need is a bag or two of Quickcrete and you are all set. They look so pretty in the garden.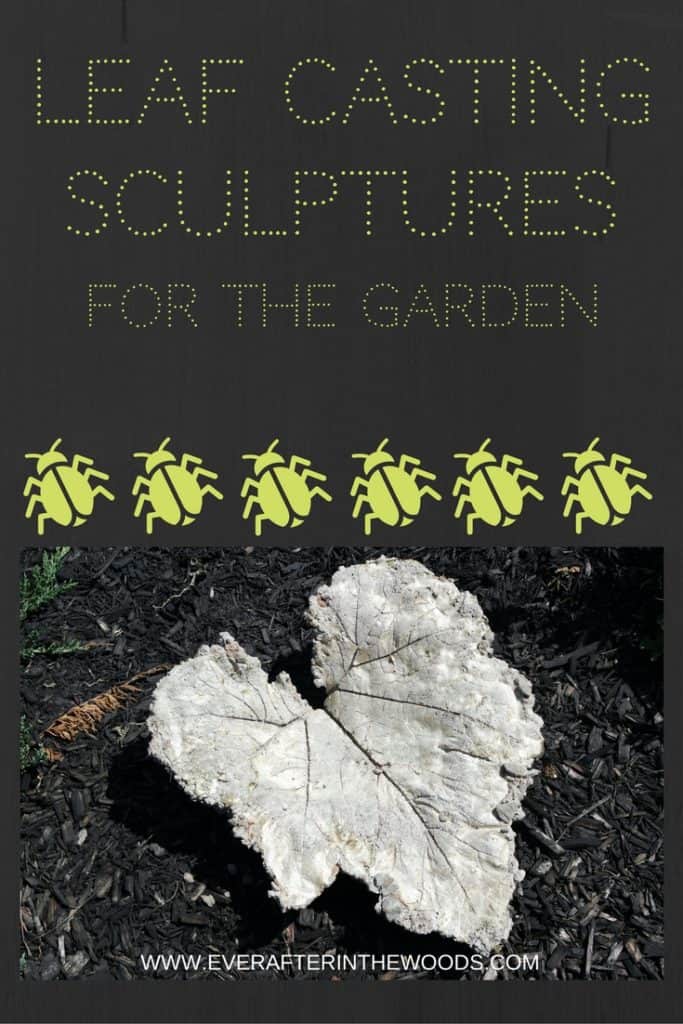 They really are easy to make just follow these instructions:
Cut leaves at the base of stem. Place the leaf on a small pile of dirt/mulch to shape into desired position.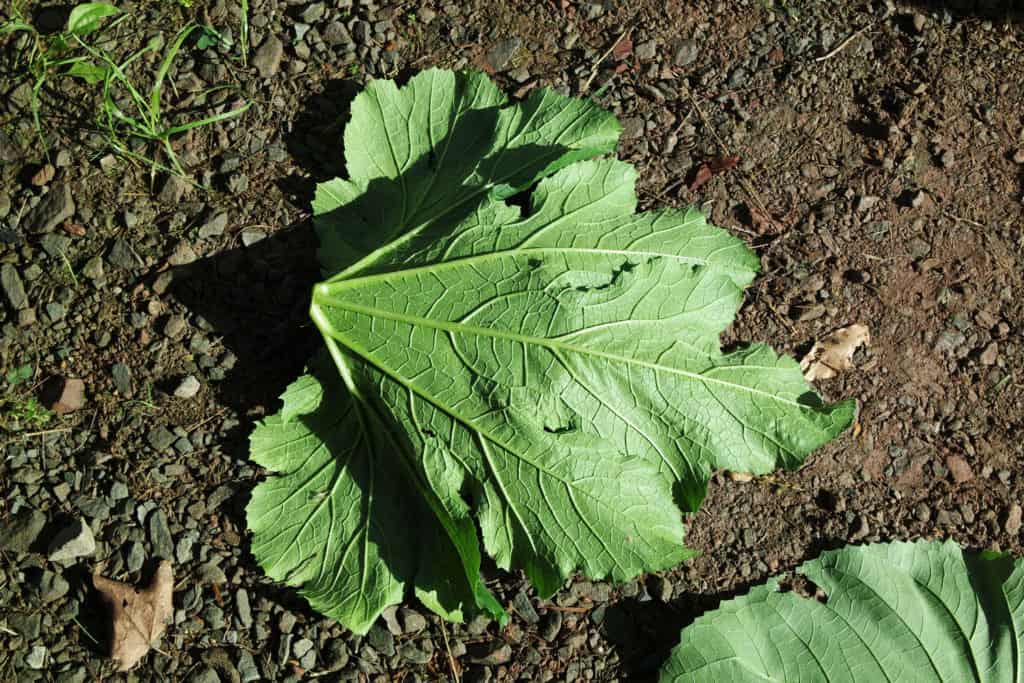 Mix concrete in wheelbarrow/bucket according to package directions. You want it to be firm.
Place concrete onto leaves, shaping as you go.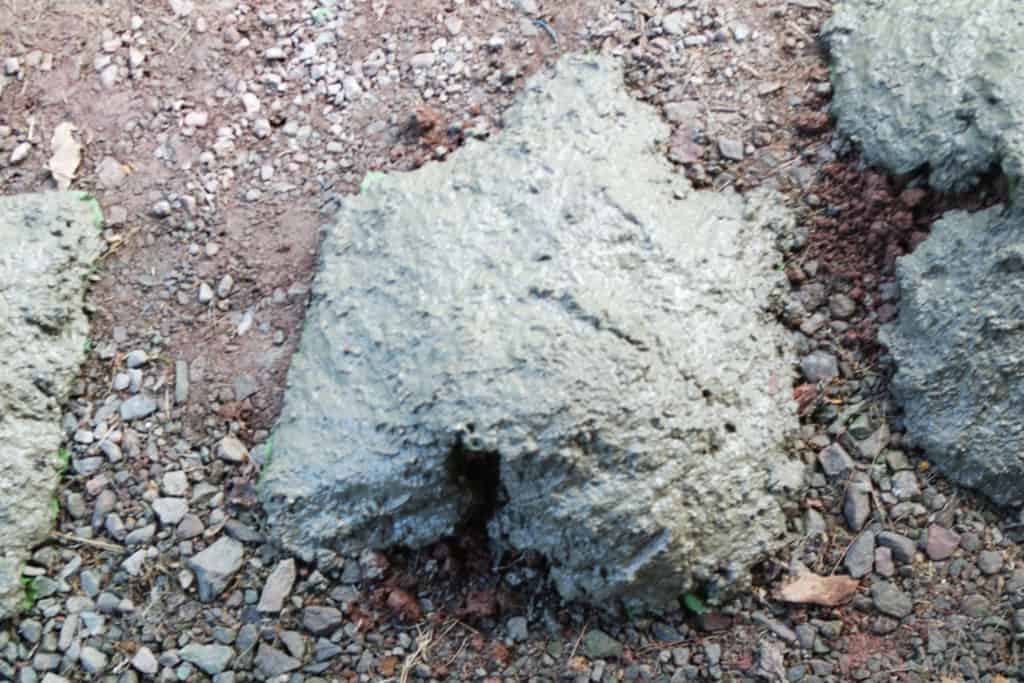 Cover with plastic bag and let cure. Approximately 2 days.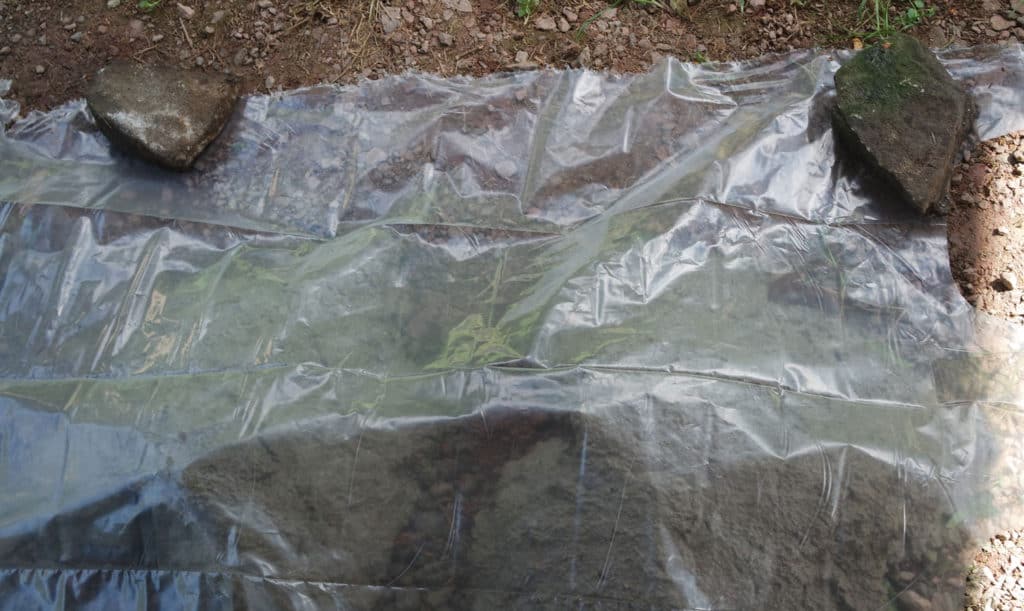 Once dry, pull of leaves or scrub with wire brush. If you set in the sun to dry, the leaf will eventually dry out and you can pick out from sculpture.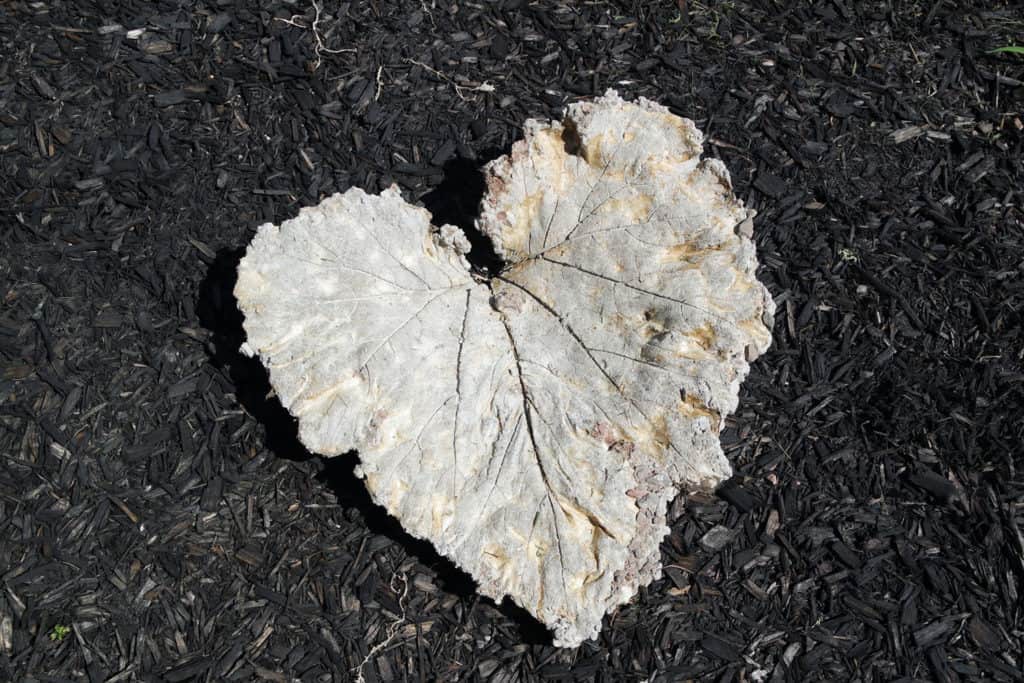 At this point you can paint, spray paint, seal, etc.