This post was sponsored by Klondike as part of an Influencer Activation for Influence Central. I received complimentary products to facilitate my review.
I love hosting Football Sunday at our home and cooking up favorite snacks for everyone to enjoy while watching the games. Klondike has made it even easier to have dessert ready with their 12 varieties of classic chocolatey coated and ice cream loaded stickless bars.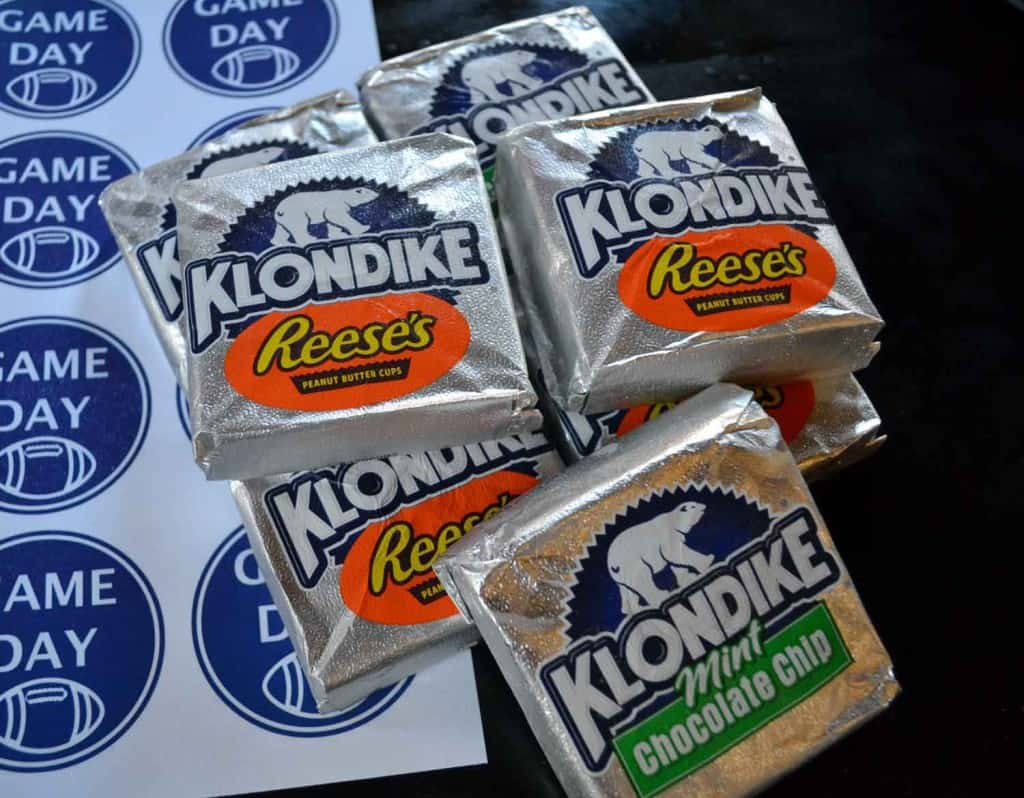 After spending so much time in the kitchen preparing for our football fans, it is nice to know that Klondike has my back in the dessert department. Ice cream is a refreshing palate cleanser and there is nothing better than a bite of cold ice cream after eating some buffalo chicken sliders. Trust me you are missing out if you haven't tried it.
Our fans really loved the variety of Klondike offerings this past weekend after watching a few games. Klondike bars make it so easy to offer different flavors to your guests. My favorite is Mint Chocolate Chip. The crisp chocolatey shell is wrapped around refreshing mint ice cream with chocolate chips. Delicious. This past weekend our football fans enjoyed REESES bars and Mint Chocolate Chip.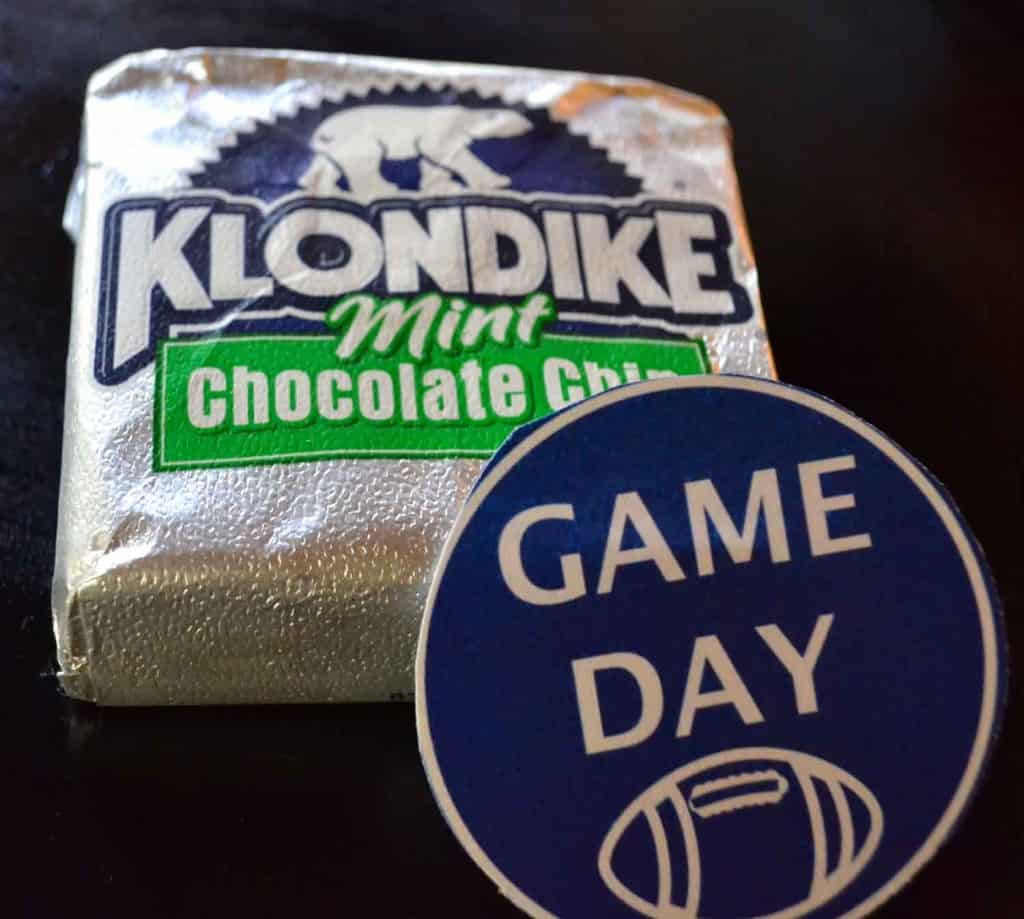 Add a small tag in your team colors to dress up your Klondike bars. Its finishing touches like these that make your party extra-special. Use themed napkins wrapped around your Klondike bar for another special touch. Stun your guests with the details.
Klondike has always been a favorite treat in our house. Our kids love them and who says ice cream can only be enjoyed during the summer months? We are a year-round ice cream family and I love all the new varieties that the Klondike has to offer.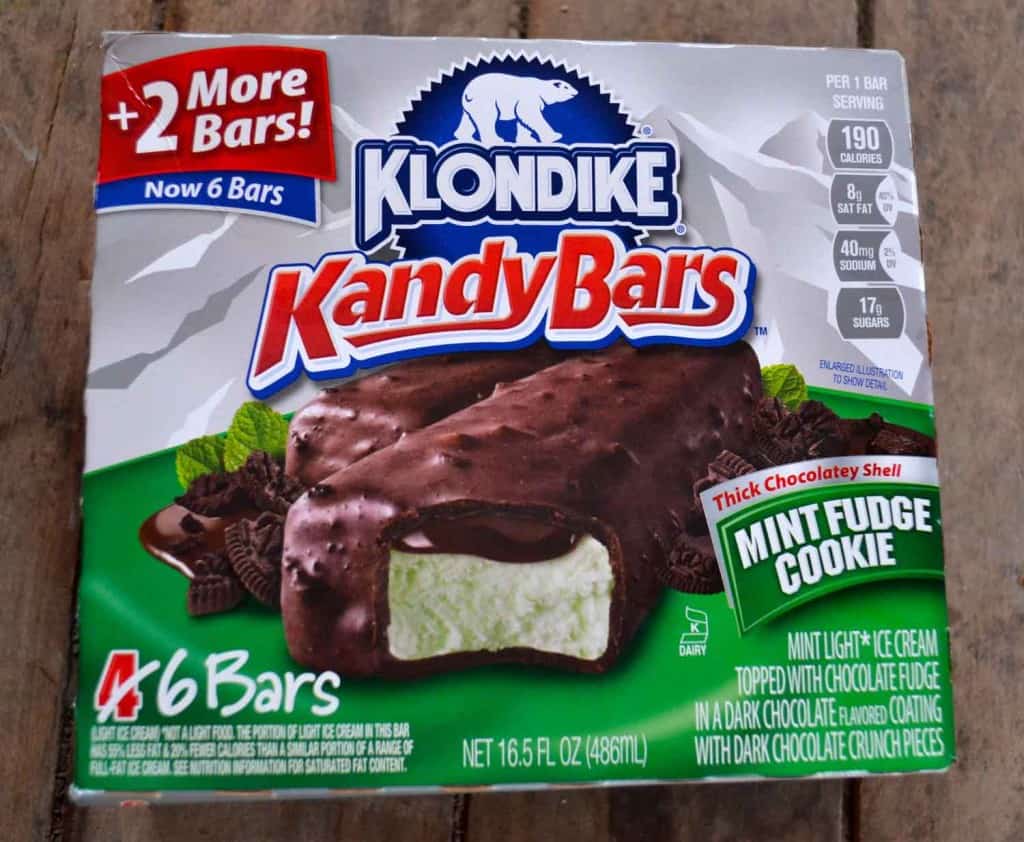 The Klondike® Kandy Bars are AMAZING. The bars were launched in 2014, and they are the perfect combination of the thick, chocolatey Klondike shell and creamy ice cream with mouth-watering candy bar goodness, and now come with two more bars per package for a total of 6 bars! They are available nationwide in the following varieties: the new Mint Fudge Cookie, as well as Caramel & Peanuts, Fudge Krunch, and Cookies & Cream.  My son loves the Mint Fudge Cookie variety- I wonder whom he gets that from? Your family and guests will be begging you to buy more of these delicious flavors.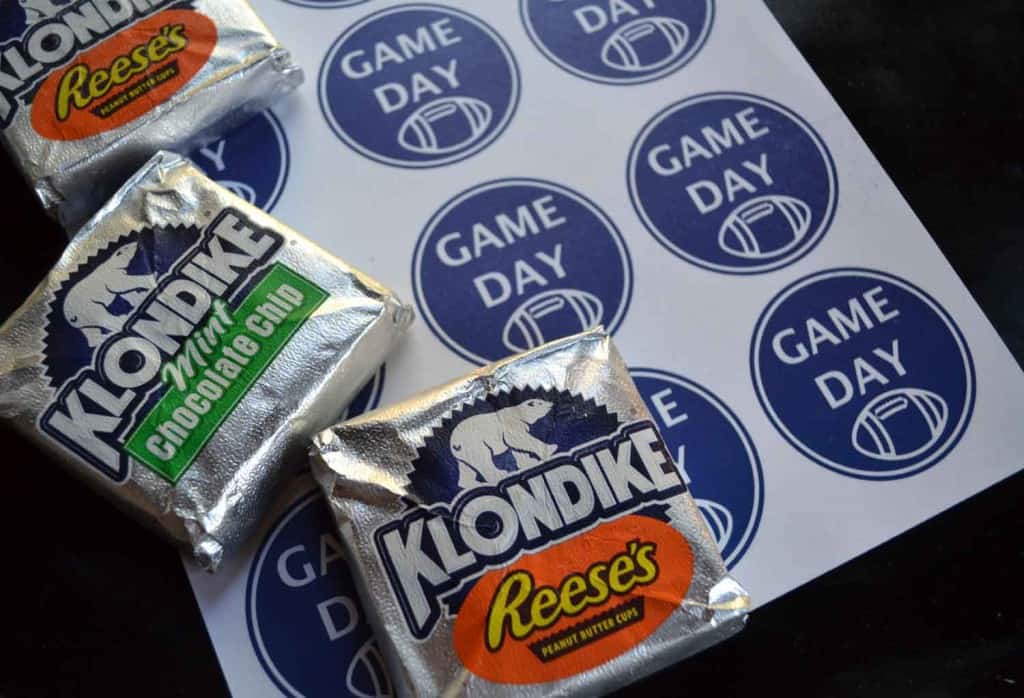 Honestly, who doesn't like ice cream as a delicious dessert or tasty treat? You can feed your pickiest critic with the many varieties that Klondike offers. Some of these include the new Cookie Dough Swirl, Caramel Pretzel, Heath, REESE'S, Mint Chocolate Chip, Krunch, OREO, Dark Chocolate, Rocky Road, Double Chocolate, Neapolitan, and Original. The REESE'S Klondike is killer! This was a huge hit with our guests.
For more information about Klondike, please visit KlondikeBar.com or the Klondike Facebook fan page at http://www.Facebook.com/Klondike and follow Klondike on Twitter at Twitter.com/KlondikeBar.