This is the easiest cinnamon coconut chocolate chip biscotti recipe that there is- I swear. I love how this Italian cookie recipe turns out. Using brown sugar with the coconut in this recipe gives these easy biscotti recipe a caramel type flavor.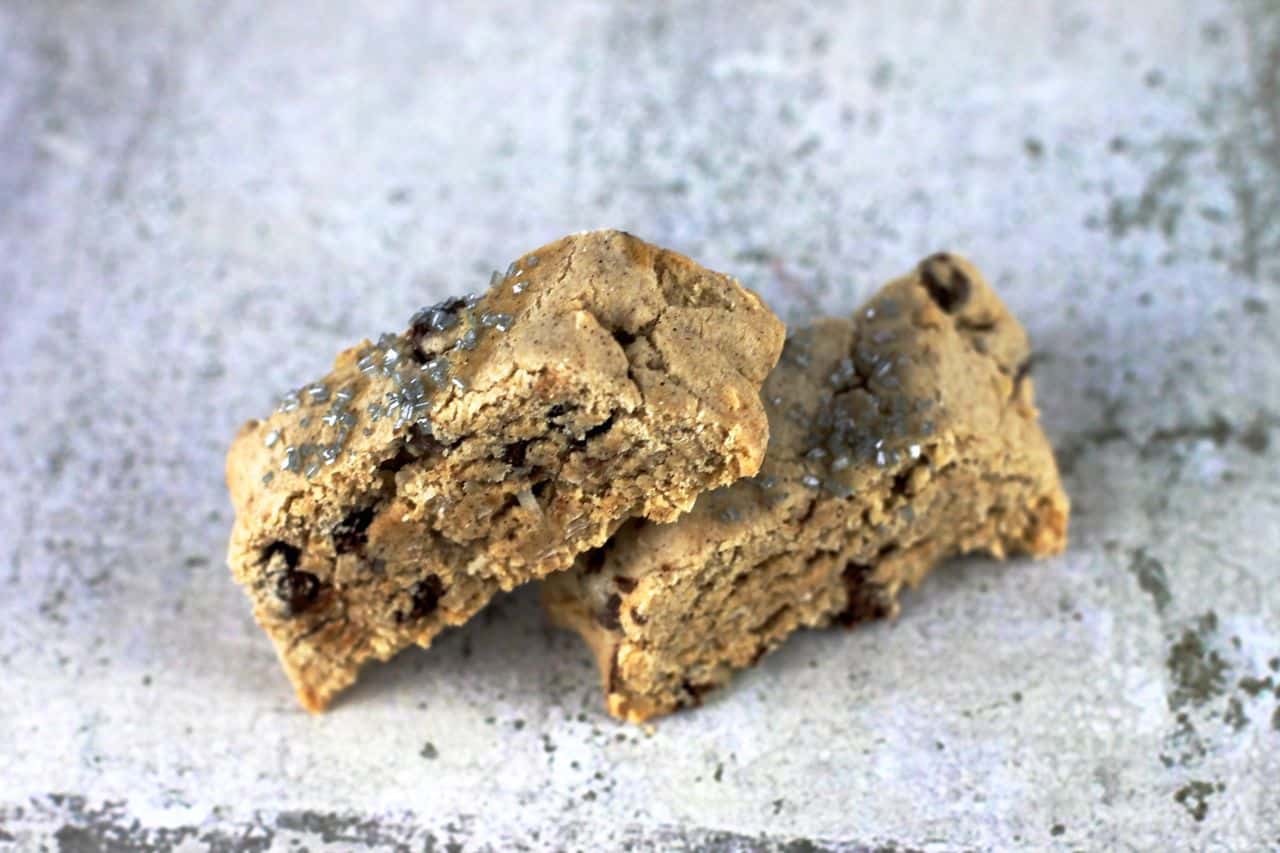 Easy Biscotti Cookie Recipe
Now having biscotti for your breakfast, afternoon tea or potluck is easy as 1,2,3. Here we go:
Easy Cinnamon Chocolate Chip Coconut Biscotti Recipe
Ingredients
2-3/4 cups flour
1 cup sugar
1 cup brown sugar
1-1/2 tsp baking soda
1 TBSP cinnamon
5 large eggs
2 tsp vanilla extract
1 cup coconut flakes
1/2 cup chocolate chips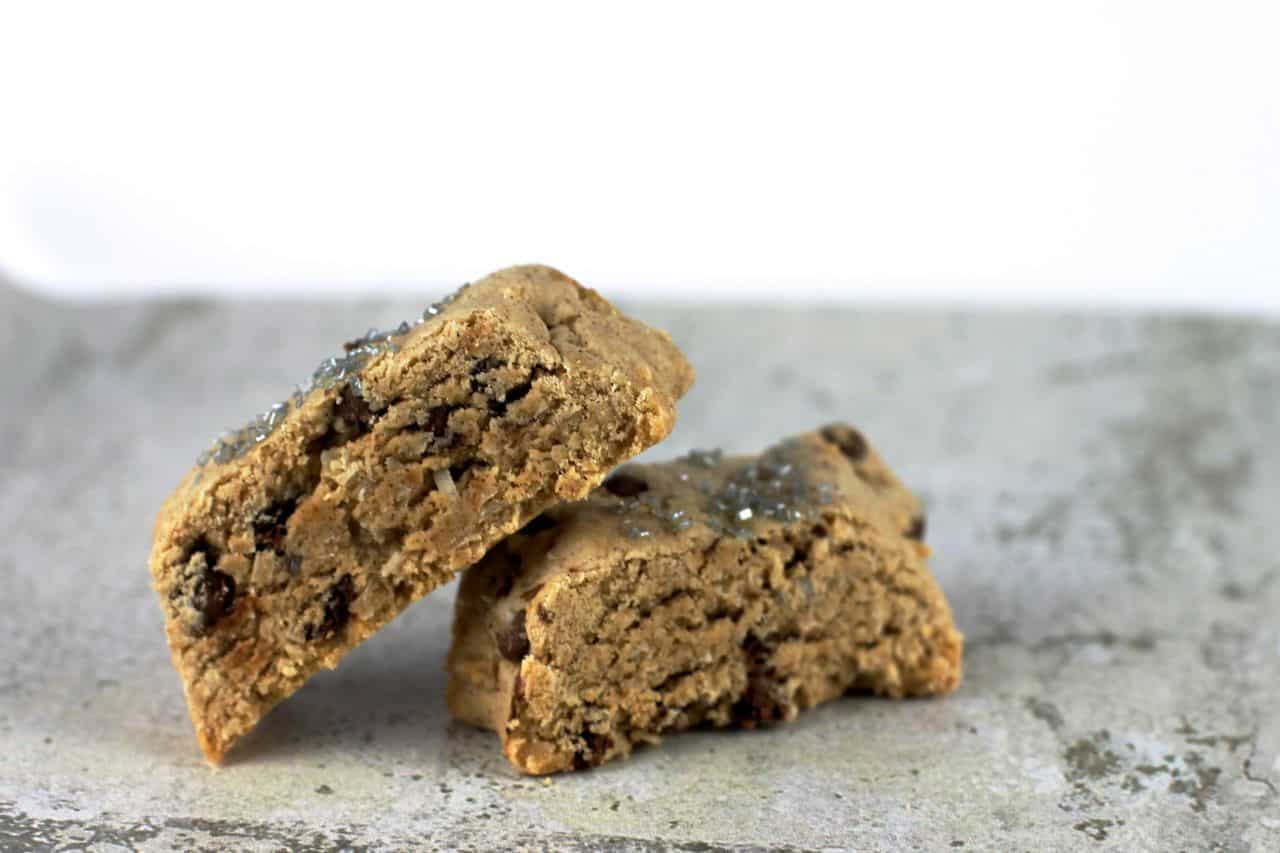 Directions
Preheat oven to 325.
Line a cookie sheet with a silicon mat.
In a mixer, combine all the ingredients (except coconut & chips) for 2-3 minutes until creamy and smooth.
Fold in the coconut and chips with a spatula.
Form the thick dough into 2 long oval son the prepared man.
Bake 30 minutes.
Cool and cut slices diagonally about 1/2″ thick.
Turn the pieces on their side and bake for an additional 30 minutes.
Turn the pieces on their other side and bake for an additional 15 minutes.
Turn off oven but leave pan in until cool.
Drizzle chocolate over the ends of the cookies if desired
Yummy brown sugar cinnamon cookies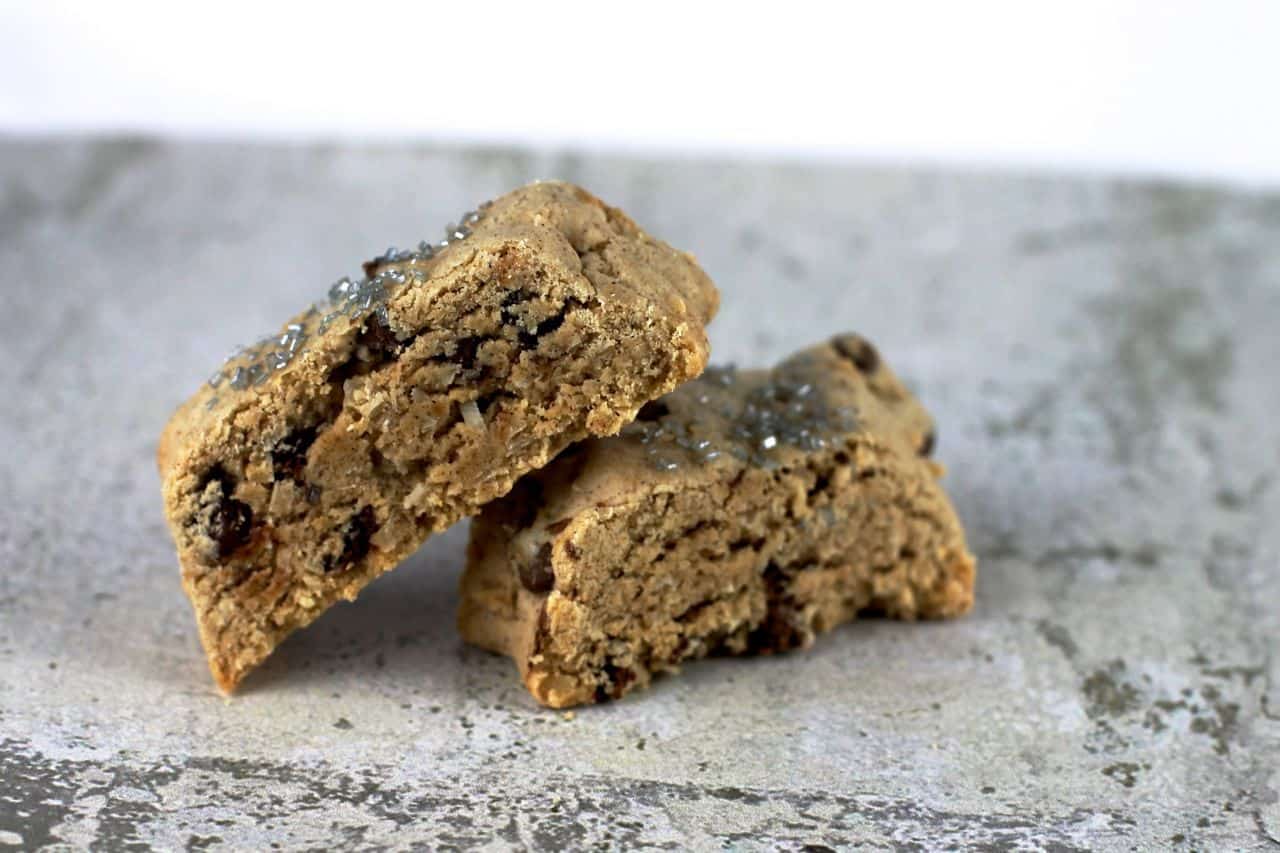 See- totally easy- you can do this! This is a great recipe because you can change what you mix in. Do you love nuts, chocolate chips, dried fruit? Simply add those into the mixture before baking and you have a new biscotti recipe.
During the holiday I like to add crushed peppermint into the chocolate mixture, drizzle with white chocolate and you have a gift or hostess gift on hand for all those parties you attend. I love sprinkling the tops of these biscotti with a little bit of sanding sugar before baking because I think they look pretty that way. You can also top with powdered sugar as well.
Happy Baking!