This is a sponsored post on behalf of Amazon. All thoughts and opinions are my own.
As an avid Amazon Prime member, we were so excited to be chosen to be a part of this the third annual Boxtume campaign for Halloween. We created this easy and cute pumpkin pie boxtume from all of the Amazon smile boxes we have in our home.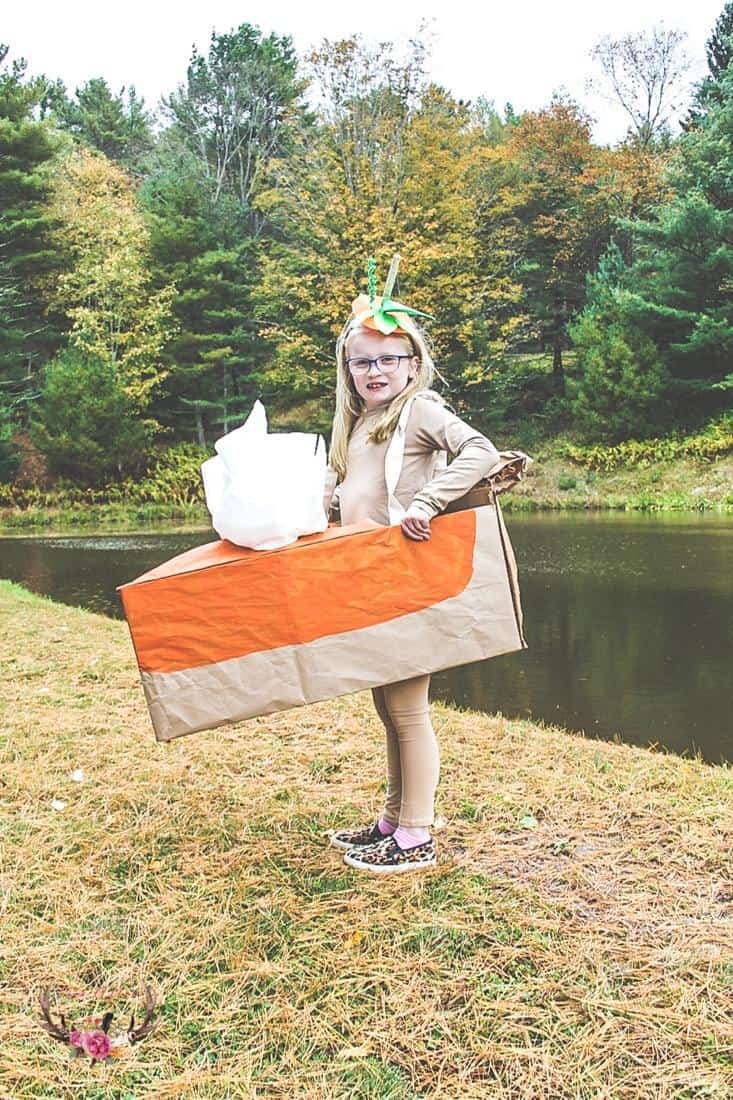 What is a boxtume?
A boxtume is an easy DIY costume made out of Amazon smile boxes and crafting supplies found in your home or available on Amazon.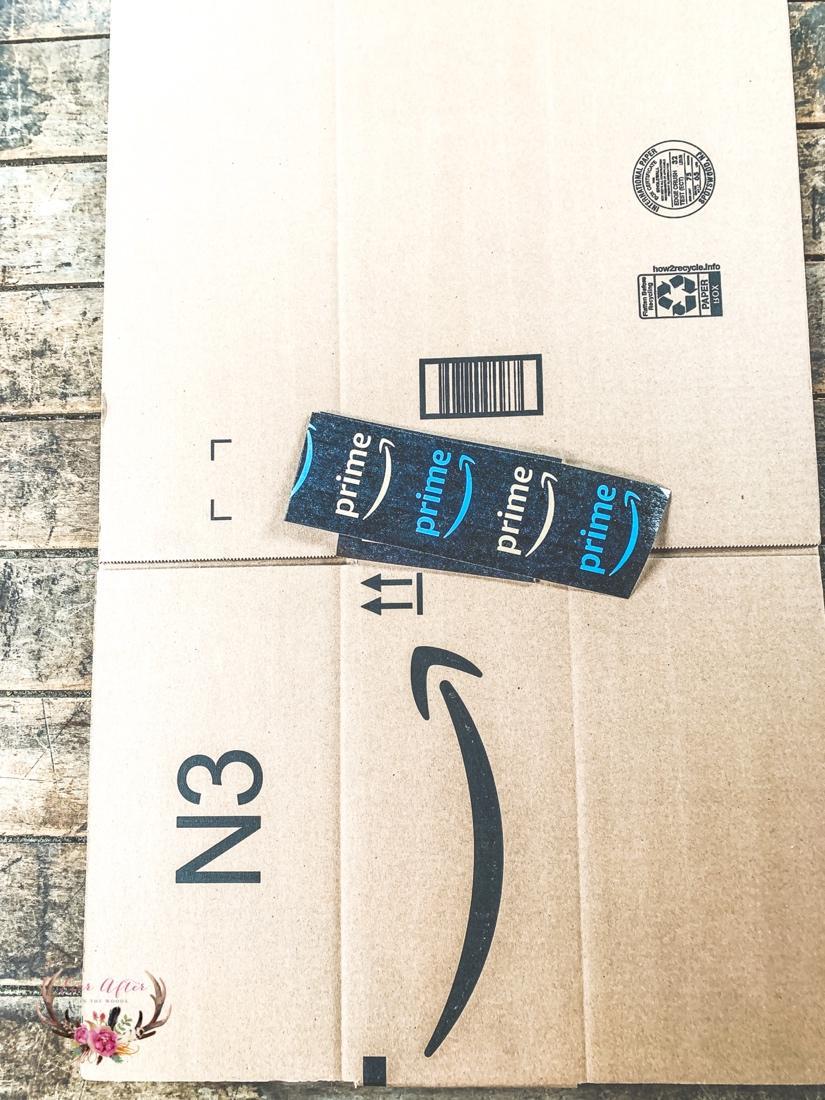 As an Amazon Prime member, we have deliveries at least 1-2 times per week. We live in the middle of the woods and using Prime really helps with all of our shopping needs. Amazon has everything that we could need shipped to our house with fast and free shipping.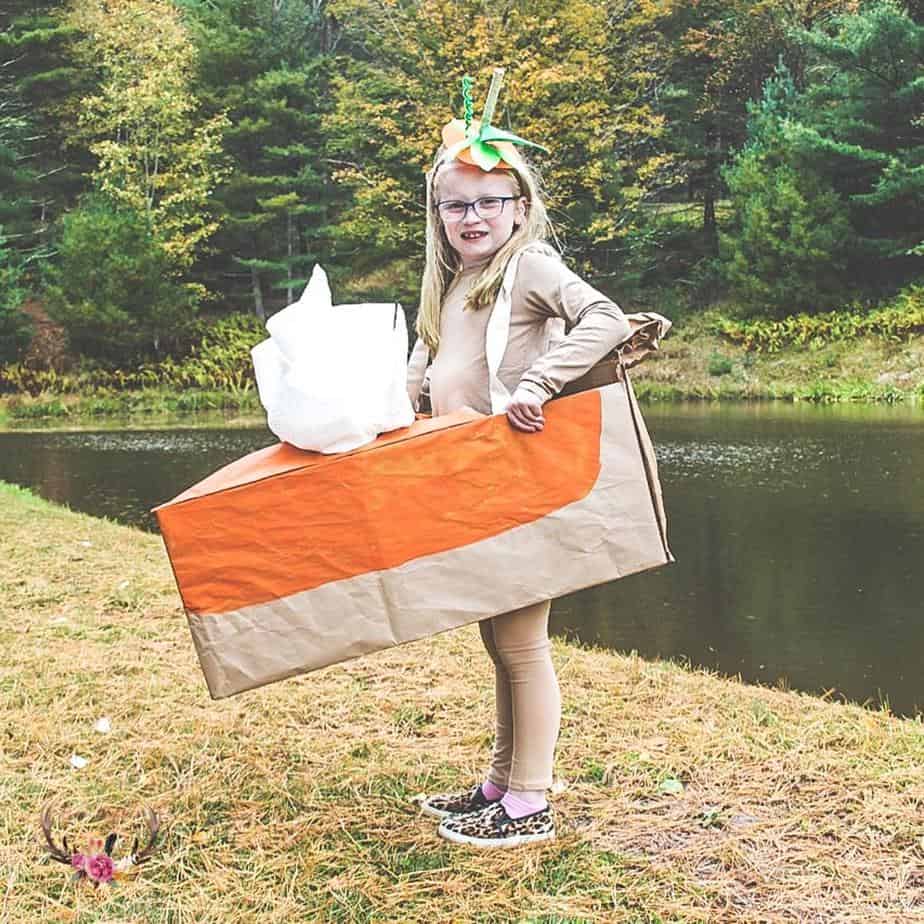 Amazon Prime Boxtumes are back!
Celebrating Halloween with our friends and family is something we really enjoy . Our community does an amazing job offering different events for the kids to come and get dressed up for and we cannot wait to show off our simple Pumpkin Pie Boxtume.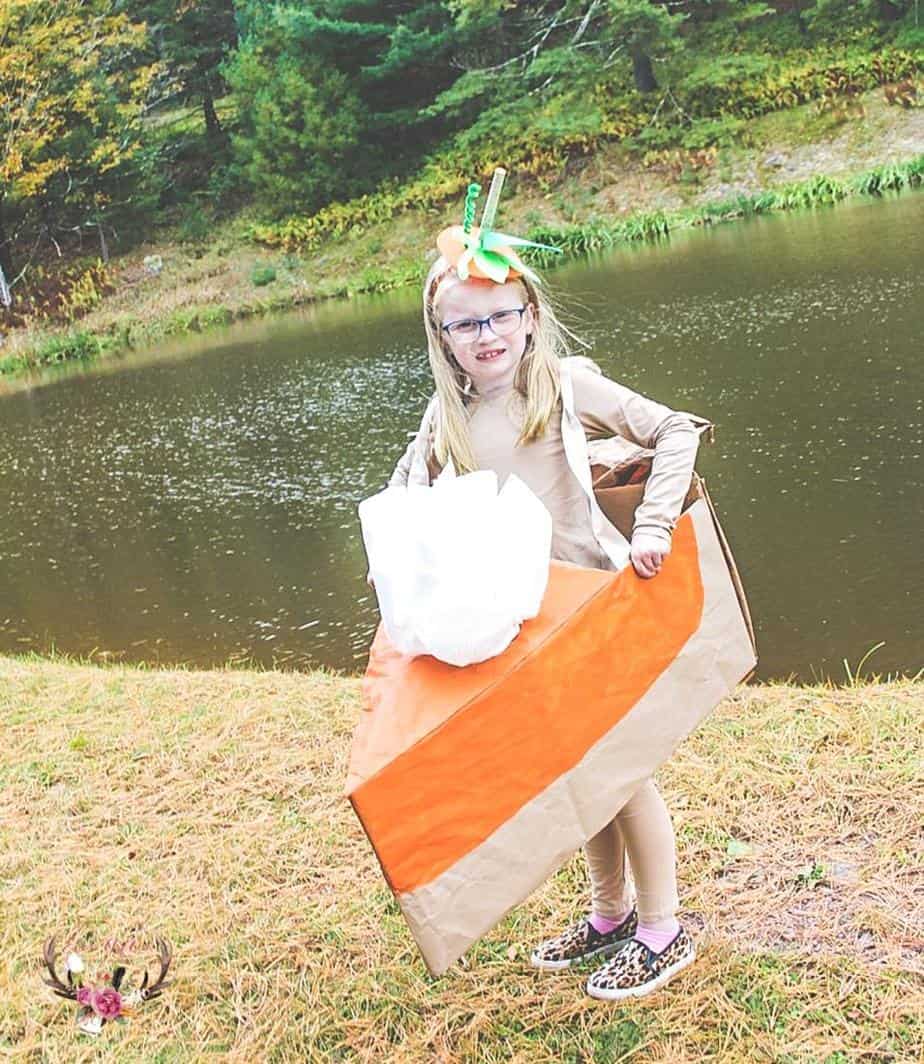 I enlisted the help of my husband and seven-year old for this easy-to-make boxtume. They love a good craft project and could not wait to help! We love how this pumpkin pie turned out!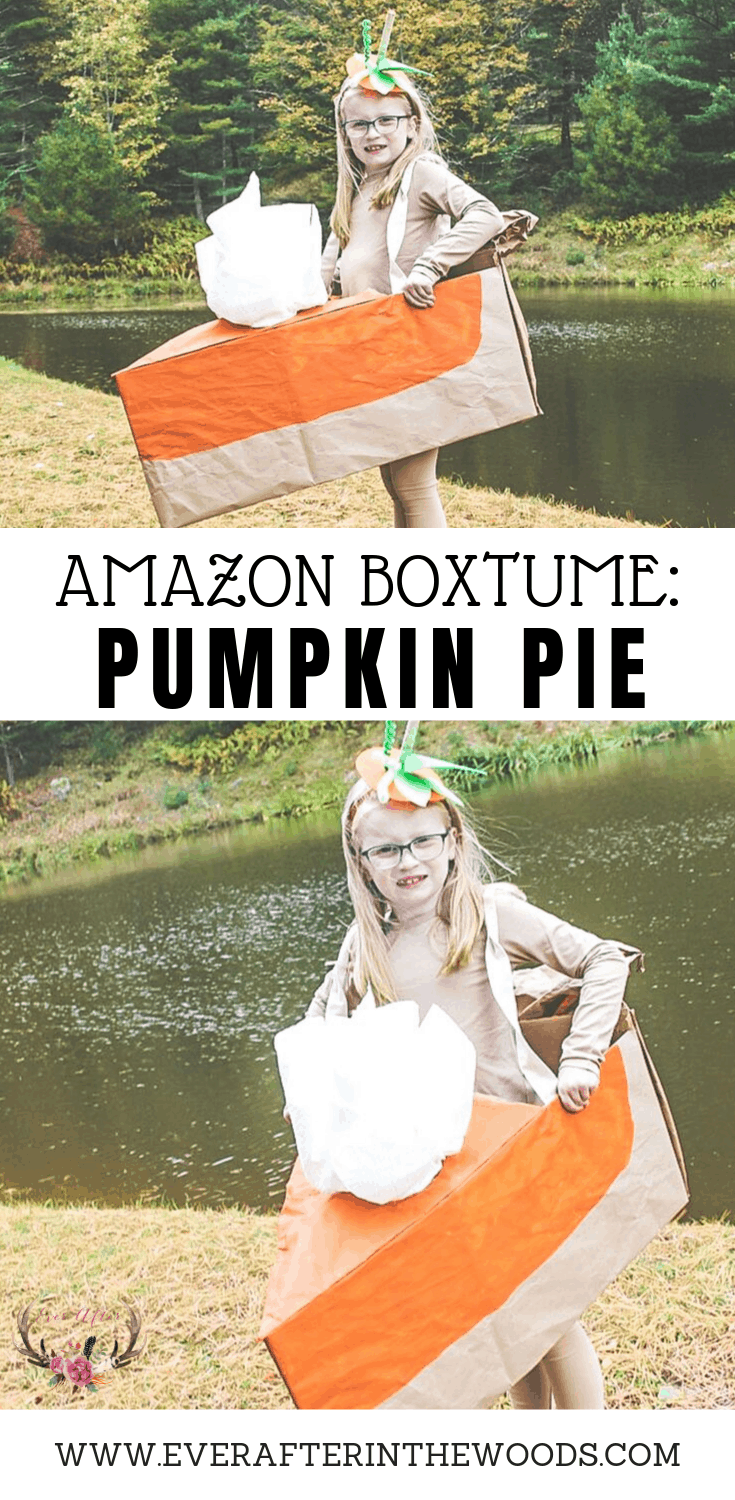 Easy DIY Halloween Boxtume: Pumpkin Pie
Materials Needed
Pumpkin Pie-
Amazon Smile Boxes
Packing Tape
scissor
Pumpkin Color Paint
Paper Towel
Kraft Paper packaging material
Hat-
Head Band
Green Pipe Cleaners
Orange & Green Felt Square
Stick
Tan Child Top and leggings (if desired)
For the Pie:
Cut an Amazon smile box along one side and fold the box into a triangle shape. Then add a separate Amazon smile box piece to make the back of the triangle. Tape together to make a shape.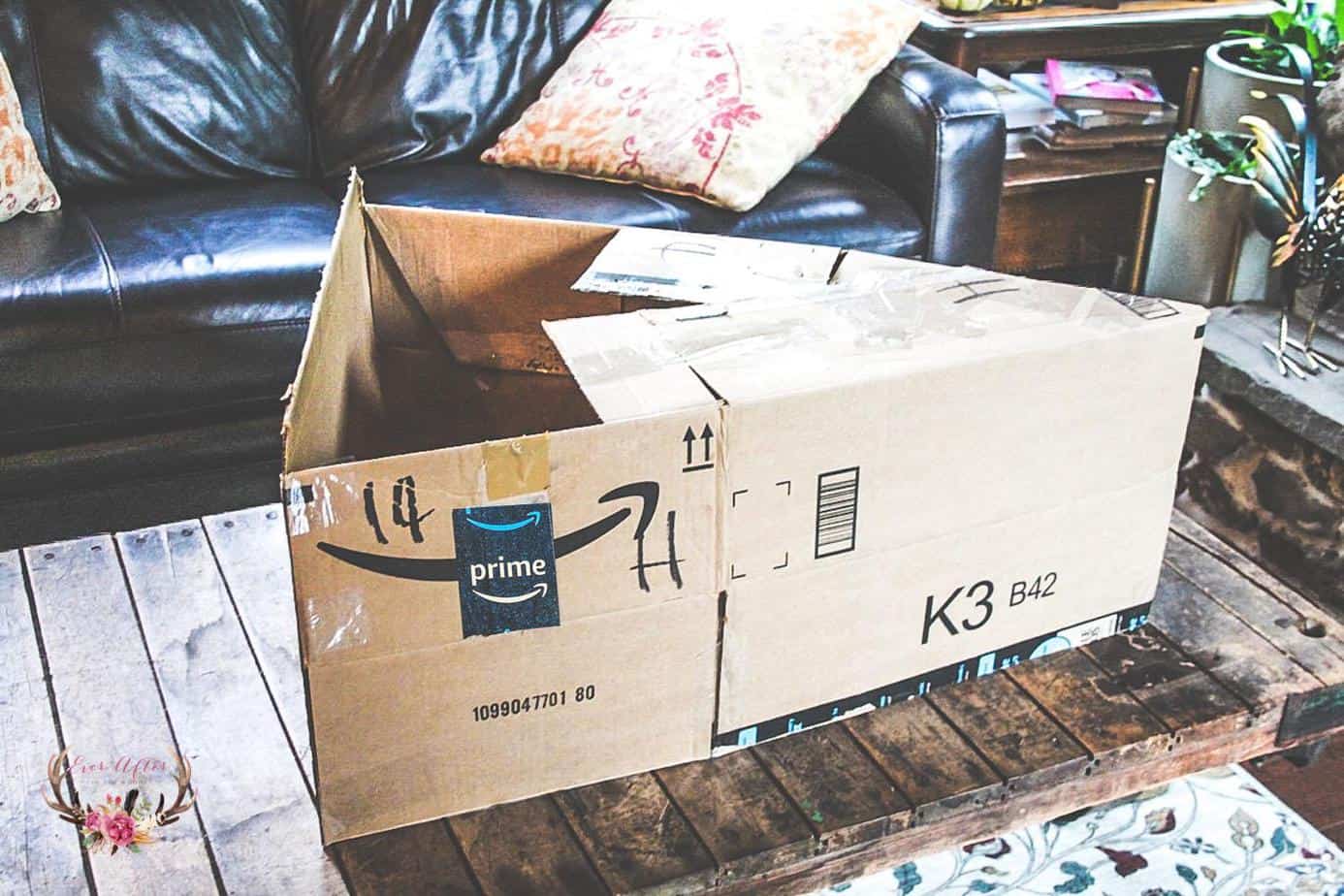 Cut the handles off a reusable bag, and hot glue them to the sides of the box to wear.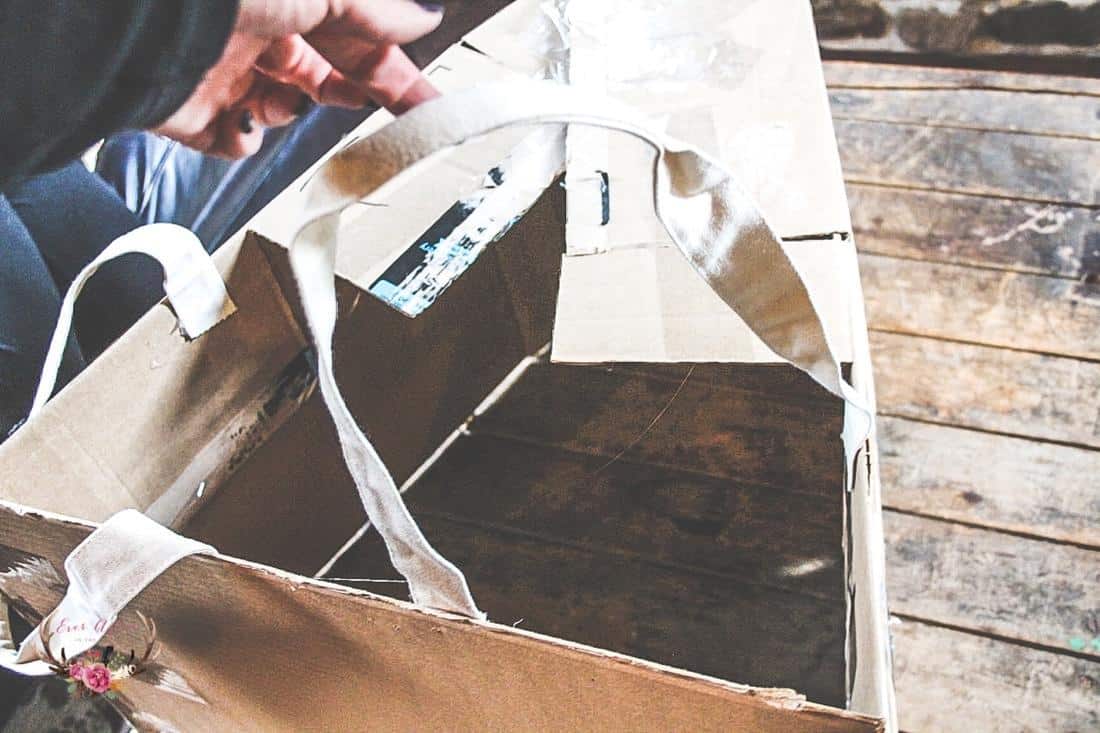 Wrap the triangle in Kraft paper, leaving the bottom open and leaving a space for the body on top.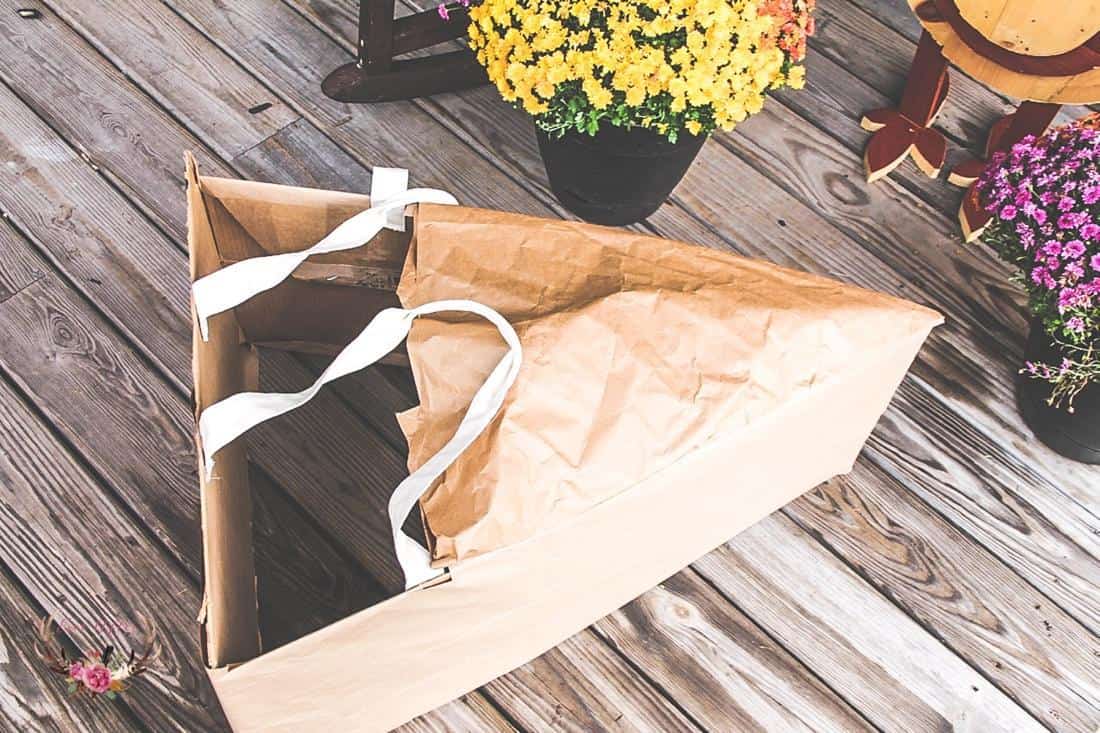 Using more craft paper, crumple and fluff to add a top and crust and hot glue to box shape.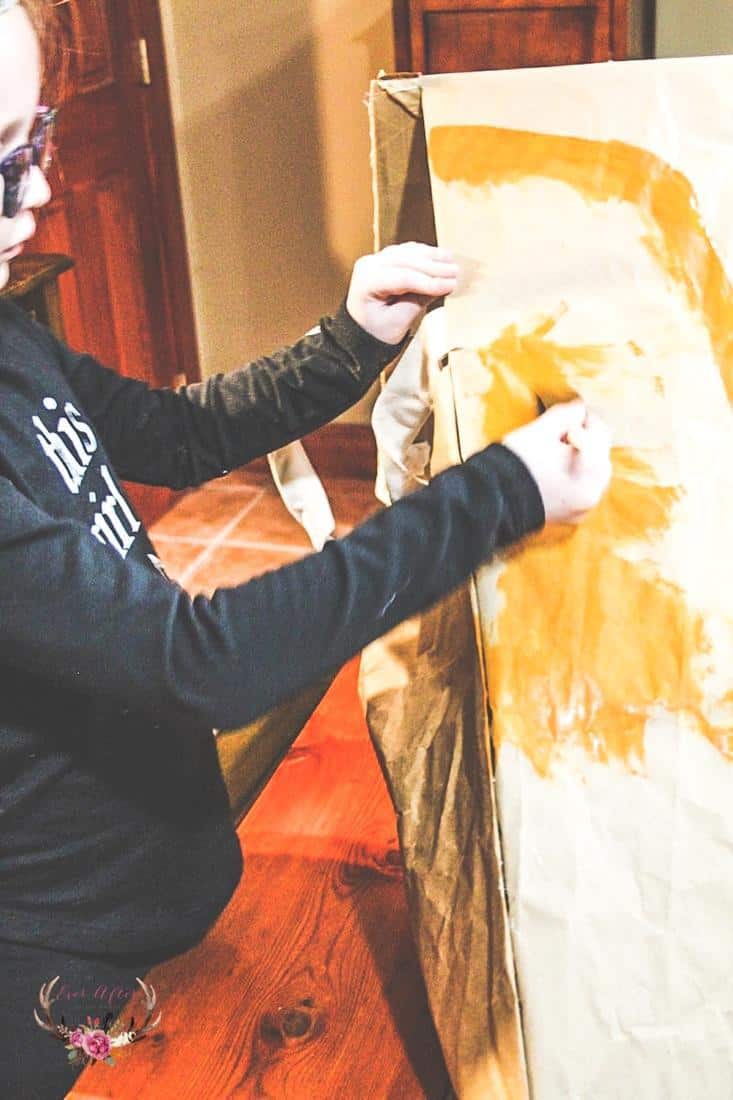 Paint the top of the box orange and bring it down to the sides to create the pie filling. eep the bottom edge brown for a pie crust bottom.
Let dry.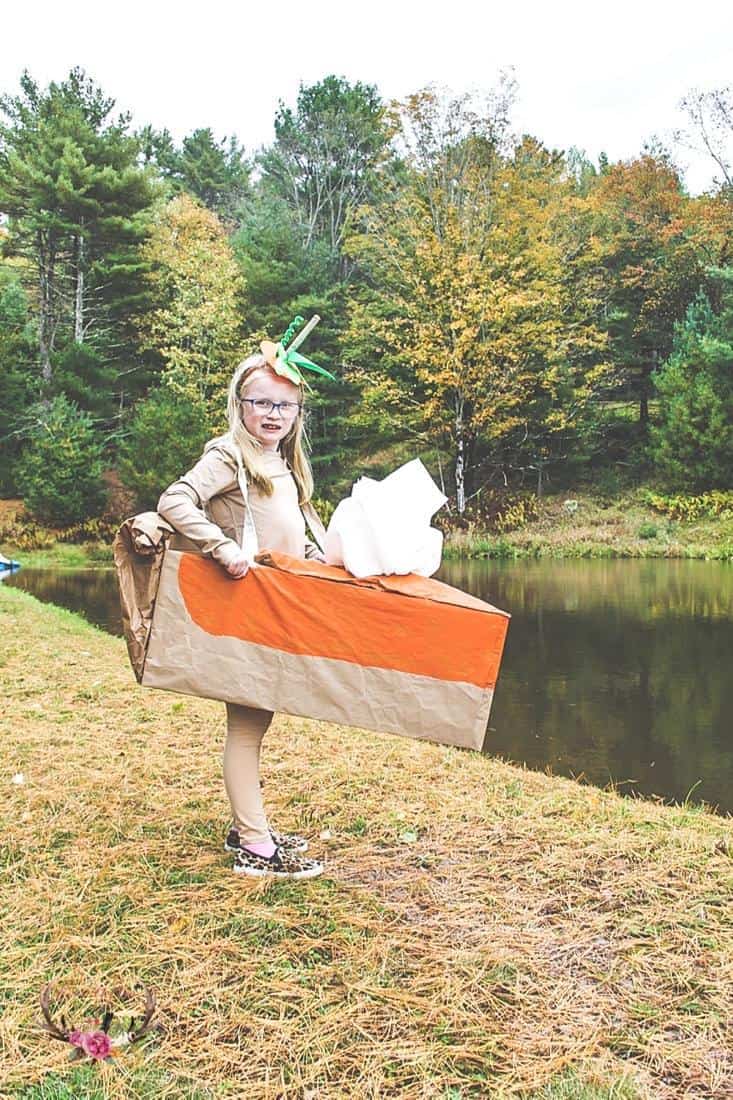 Add whipped cream, hot glue the paper towel to the top!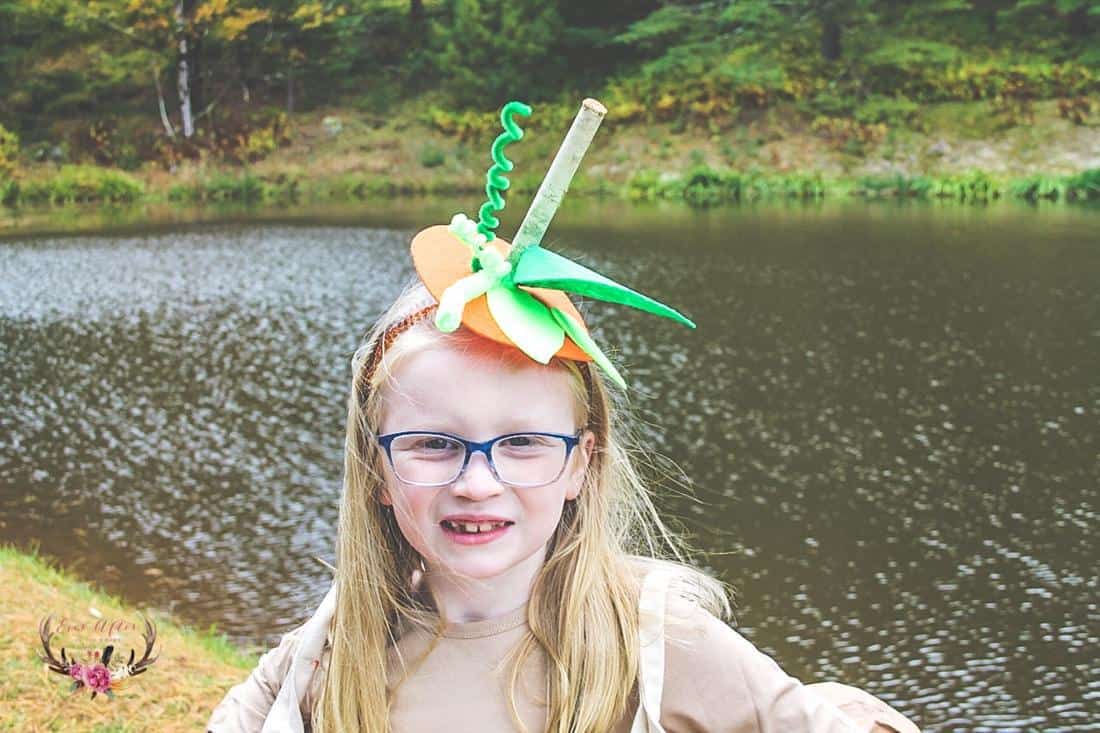 Make the pumpkin hat:
Hot glue orange felt circle to a headband.
Glue brown stick to circle.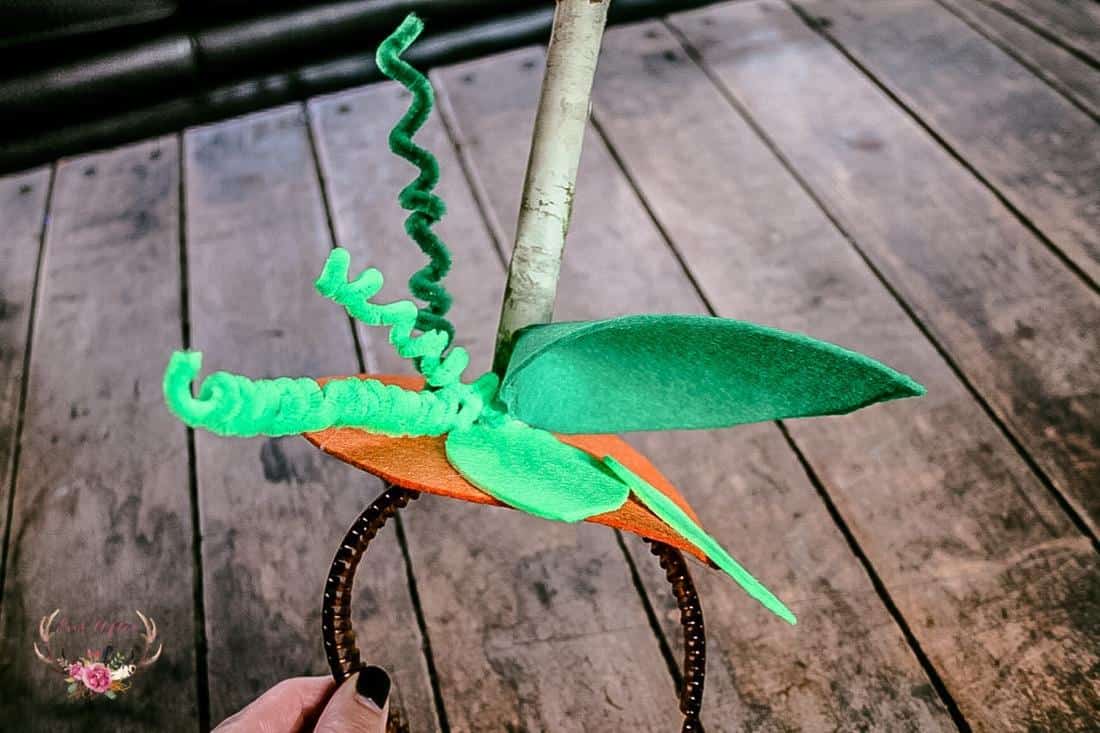 Cut out green leaves and hot glue to the stick/ orange circle.
Add curled pipe cleaners.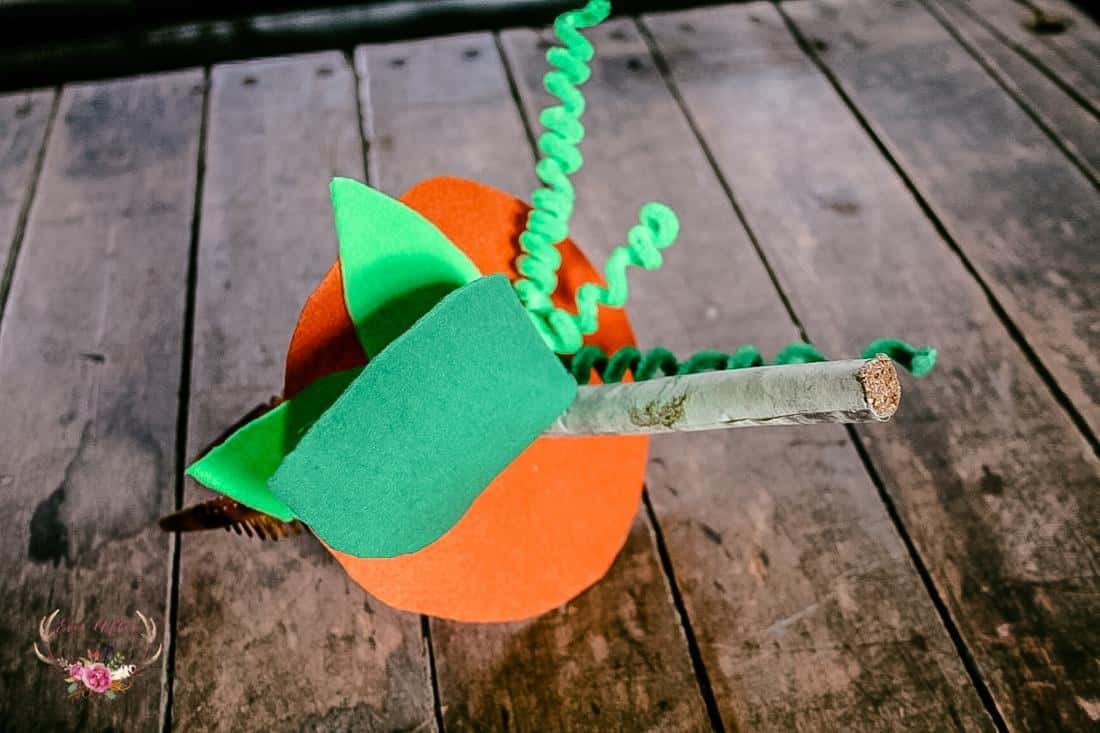 Creating a costume does not need to be hard. Use what you have around the house. We raided our craft closet for the felt, pipe cleaners and paint. Our wooded backyard provided a stem. We honestly had everything in house to make this costume!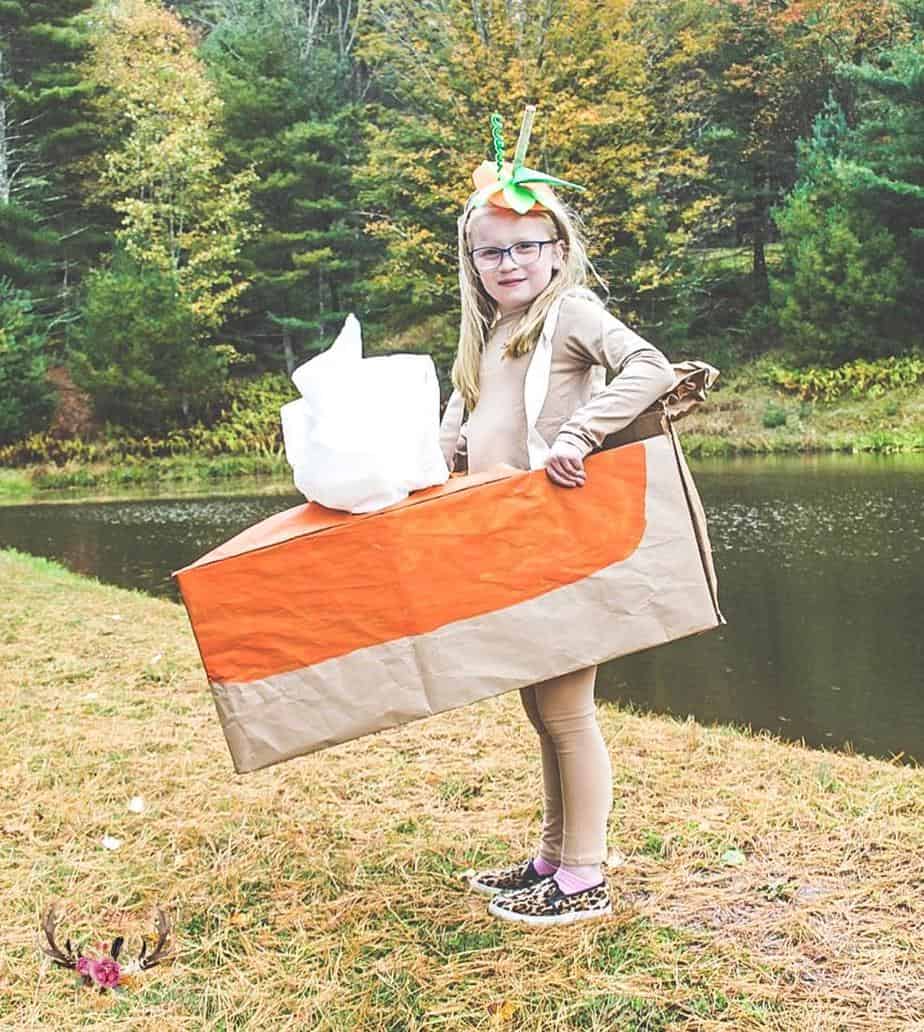 And of course, our Amazon smile boxes provided the packaging to make the pie and crust.
Use your Amazon smile boxes to create this fun and simple DIY pumpkin pie boxtume this year and start celebrating!