This post may contain affiliate links and product was received from Oriental Trading Company. All opinions are my own and yours may vary.
This Halloween plan a special unicorn candy buffet for all your ghouls and goblins.  We used this awesome unicorn skeleton from the Oriental Trading Company for our creation. Trust me, all of your trick-or-treaters will be amazed by this display.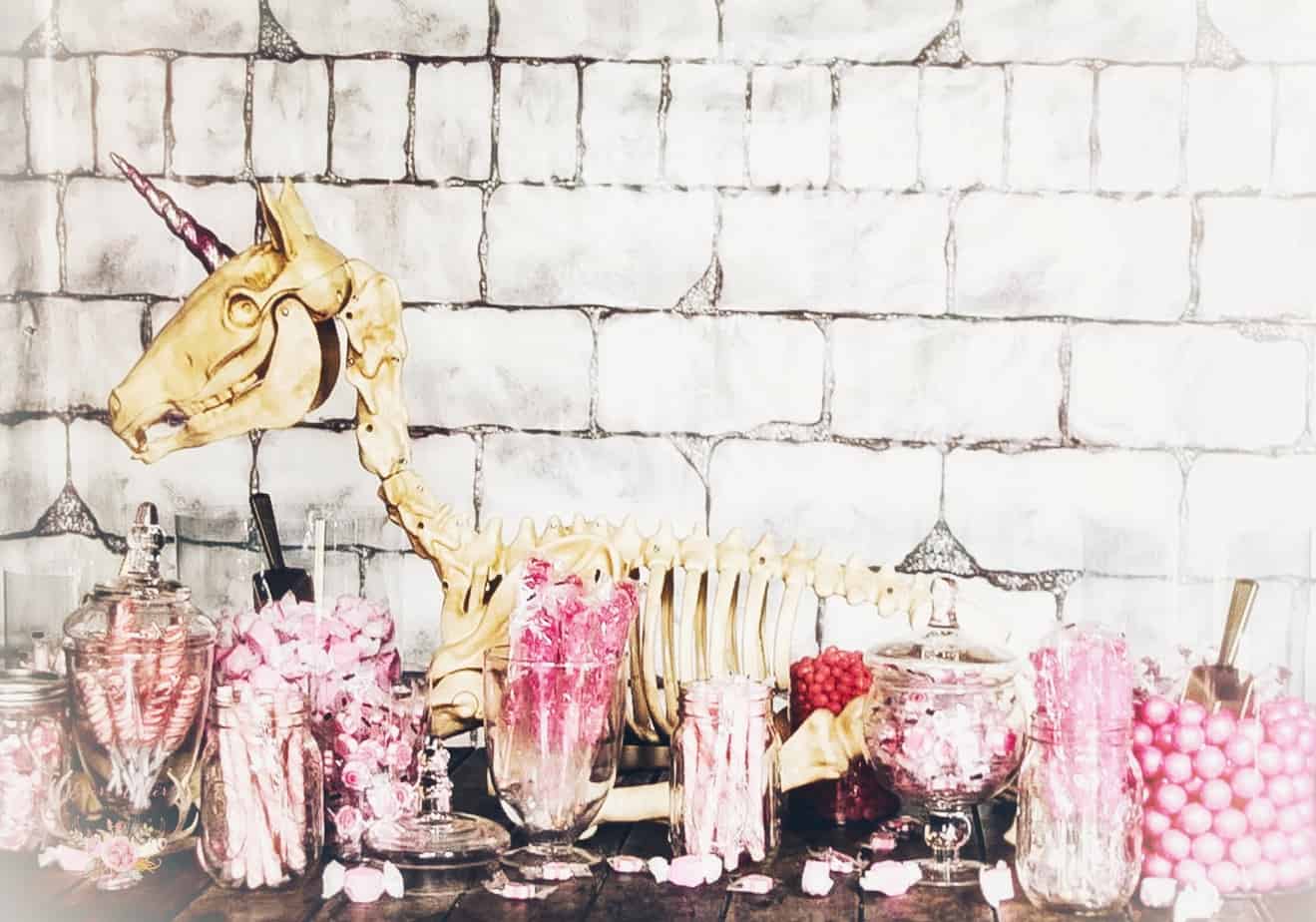 DIY unicorn candy table
Not all Halloween decorations and treats have to be scary or spooky. We used a variety of pink candies, pops and gumballs in glass and plastic containers to make this special candy table. My little girl doesn't like traditional Halloween decorations, but she loves unicorns. So we thought making this beautiful candy table would be a great compromise.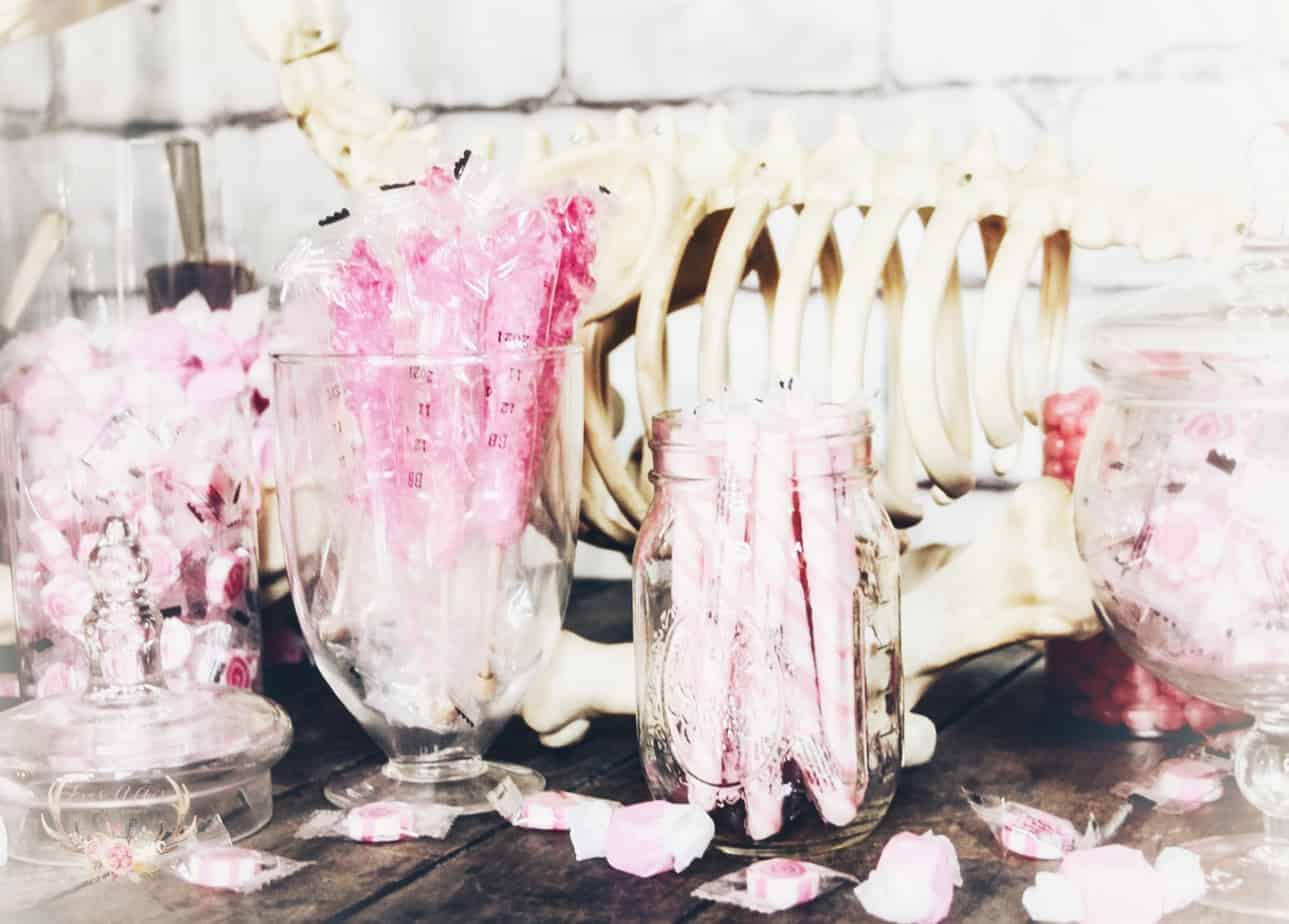 Oriental Trading Company has everything that you could possibly need to make this easy unicorn candy display from the unicorn skeleton to the pink candy and containers and even the backdrop. We had such a great time setting up this display, that we almost wanted to keep it up for the whole season.
Free Shipping on Any Order plus a selection of the skeletons
will be up to 50% off (now that's a deal)!
Use our exclusive Skeleton Squad code – SQUAD19 – to get Free Shipping!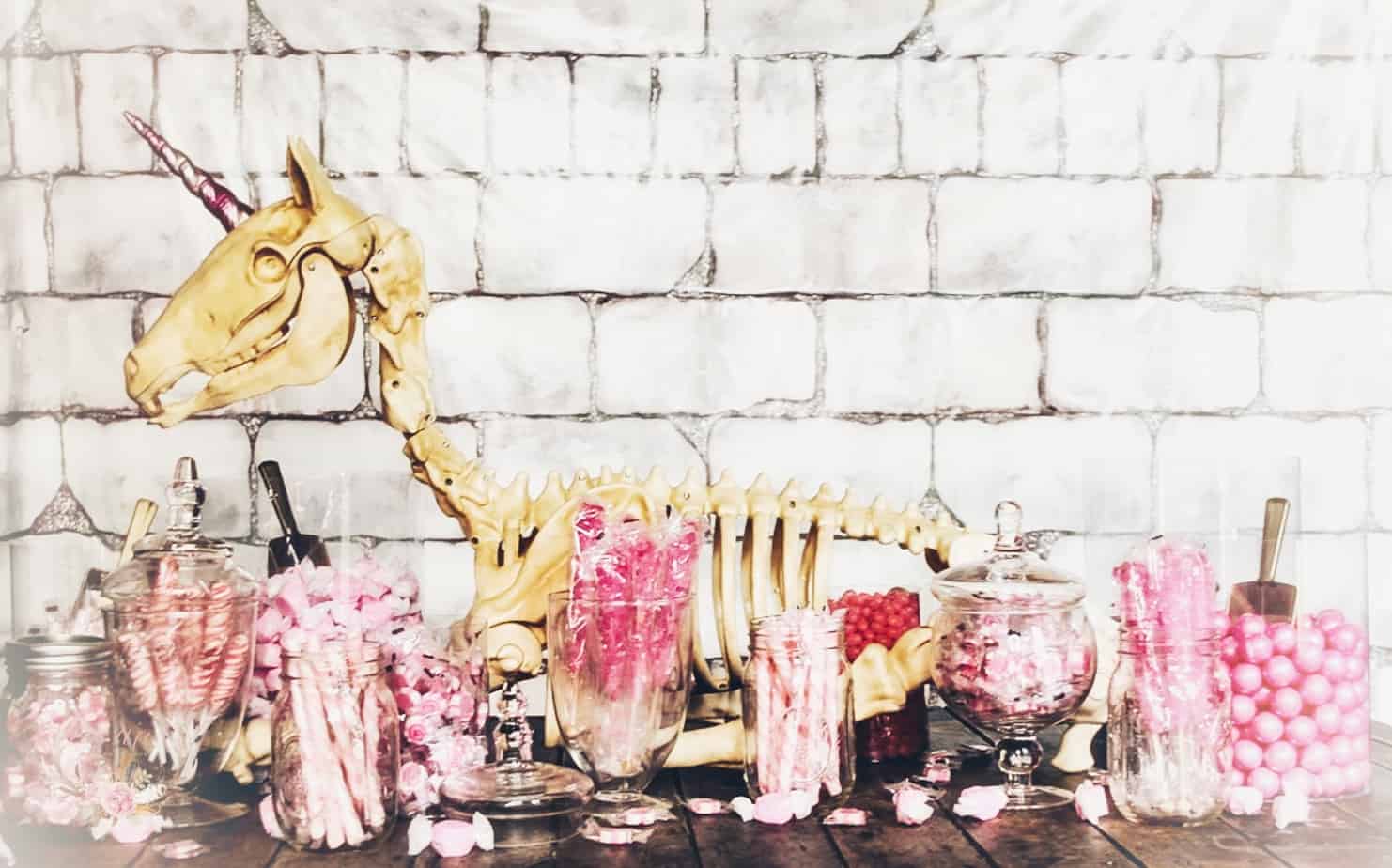 Easy Halloween unicorn candy buffet
This setup can easily be put into your trunk if you are participating in a tricky trunk this year. All the unicorn lovers we be quick to stop by to see what you are handing out. We are going to give out unicorn poop and kisses bags to go along with this super cool unicorn skeleton display.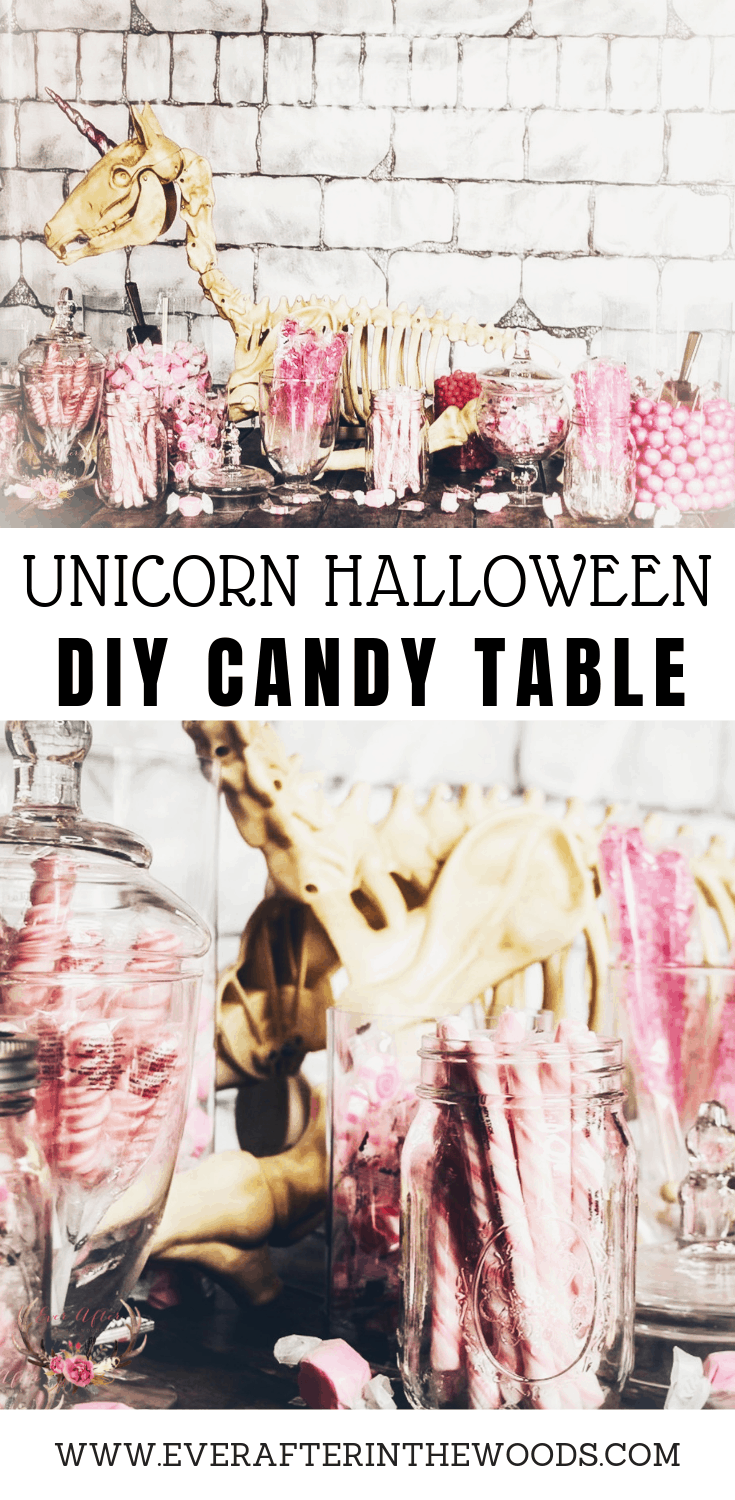 Get your free Unicorn Halloween Printable here.
I made these adorable tags for our unicorn poop and kisses goody bags. Simply download and print for yourself at home for free. I think it is the perfect addition to this candy display and will make Halloween a little sweeter for all the kids in the neighborhood. This would be a great classroom gift too.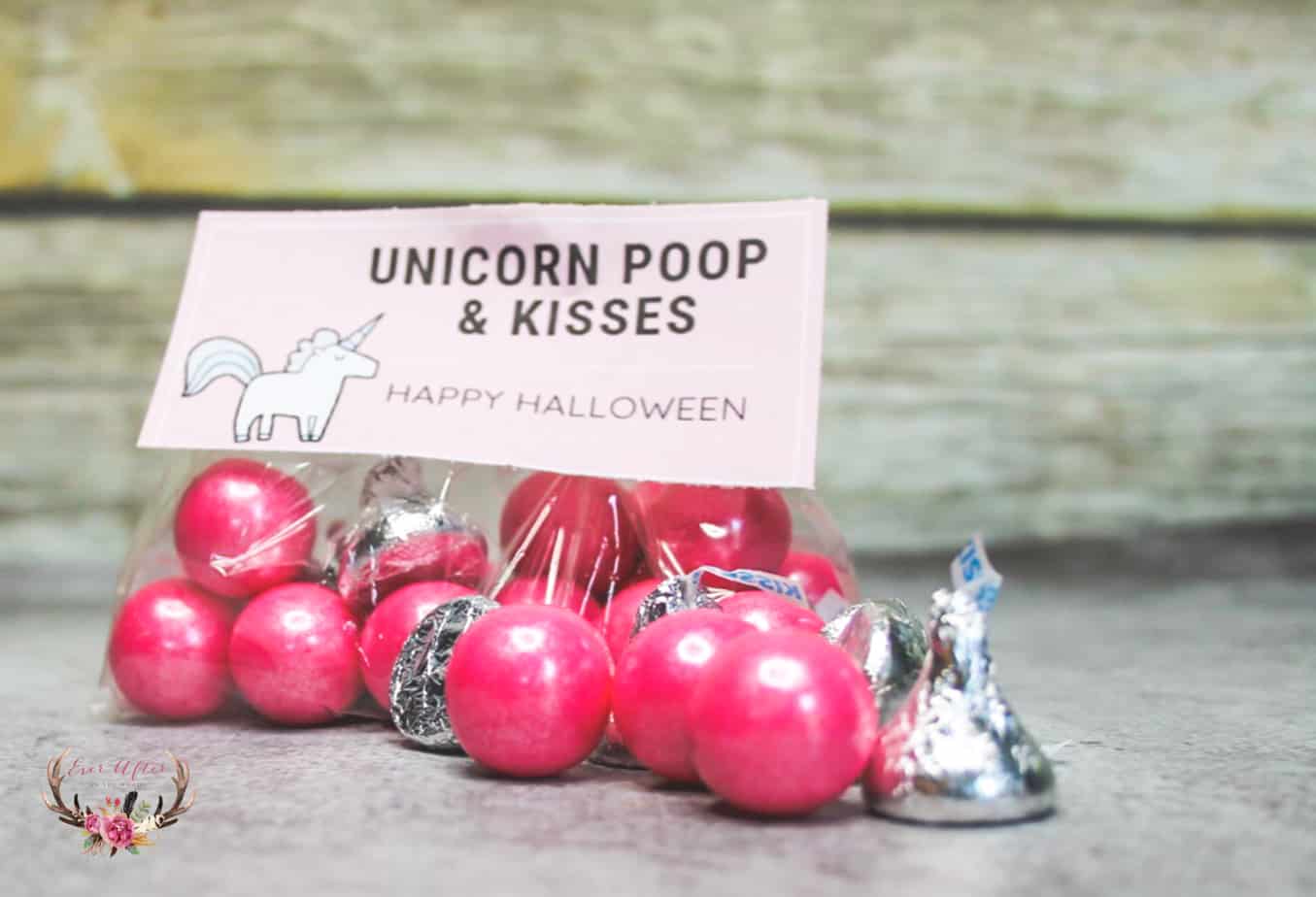 I was so excited to be a part of the Oriental Trading Company Skeleton Squad this year and come up with a display that uses one of their amazing skeletons as the focal point. Honestly, there is nothing better than a unified candy buffet that  uses one color to tie everything together.

Easy Tip –  vary the heights and widths of  your containers for an interesting look.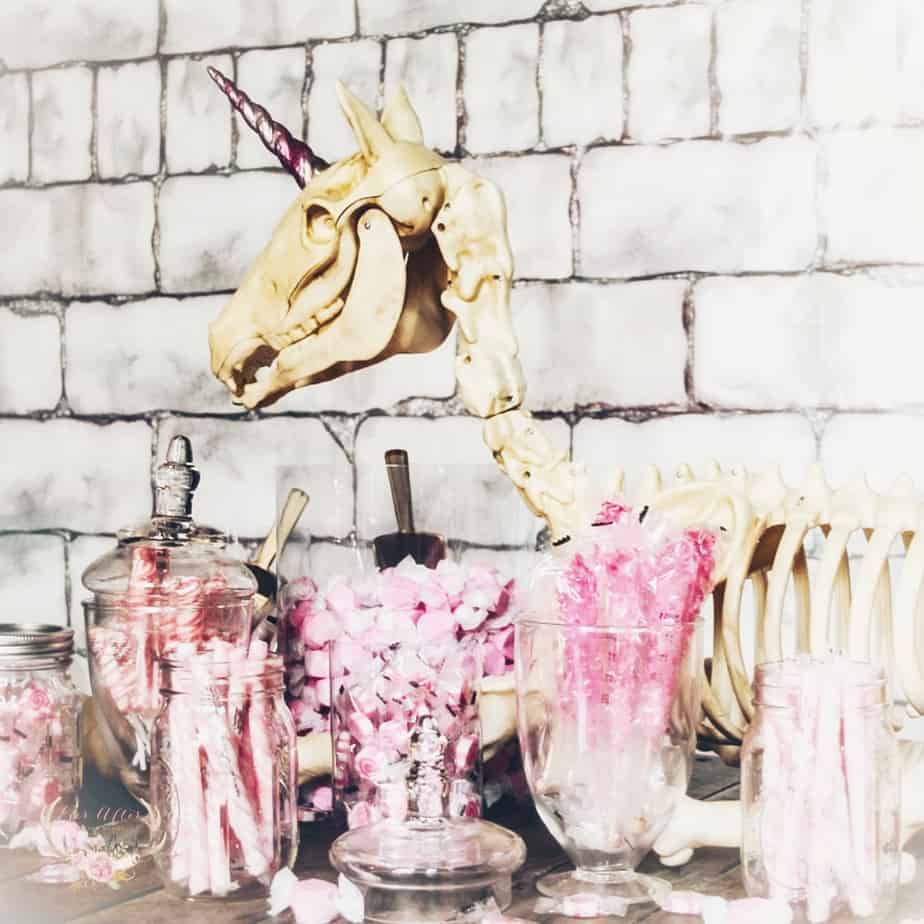 I love using mason jars, apothecary jars and really anything that's plastic or clear to fill with candy. You don't have  to spend a fortune to make your display look fantastic.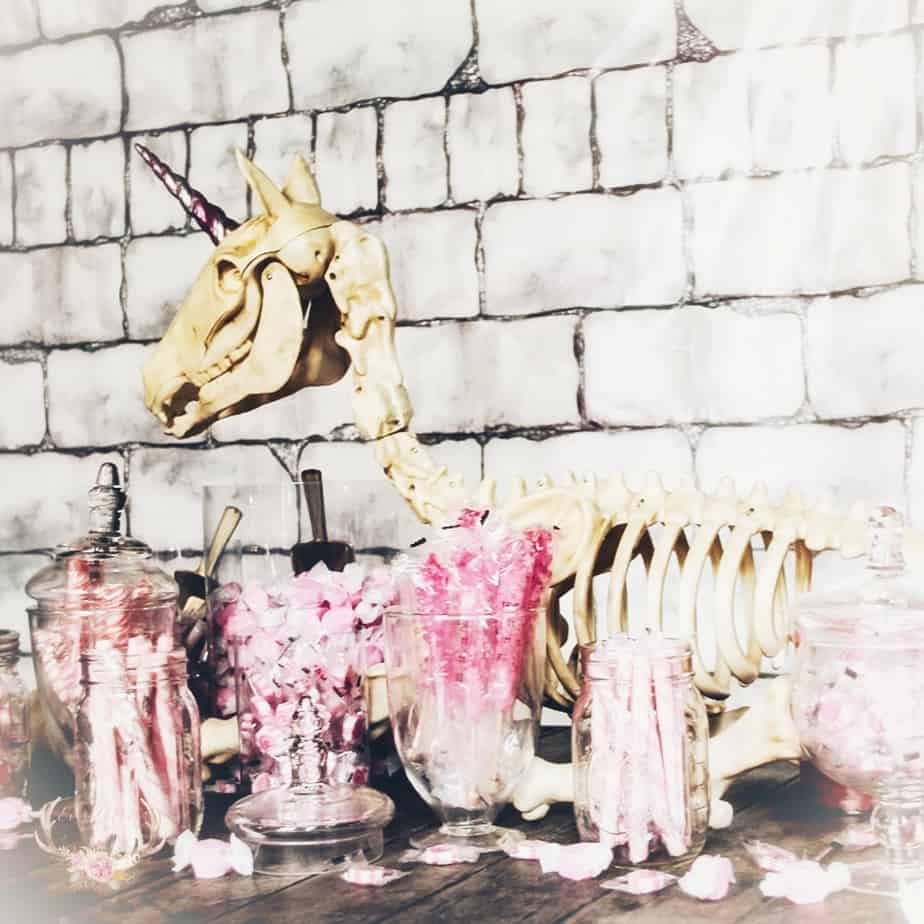 Here are the items that we used for this display all from Oriental Trading Company:
Unicorn Skeleton Halloween Decoration

Light Pink Mini Candy Sticks

Clear Candy Buckets

Smarties® Hard Candy Rolls

Pink Striped Hard Candy Discs

Light Pink Hard Candy Sticks

Pink Rock Candy Lollipops

Pink Jelly Beans Candy

Pink Mini Twisty Lollipops

Gold Candy Scoops

Design-A-Room Mad Scientist Wall Backdrop

Medium Shimmer Pink Gumballs

Pint Ball Mason Jars

Clear Candy Buffet Cylinders

Glass Jar Set

Pink Salt Water Taffy Candy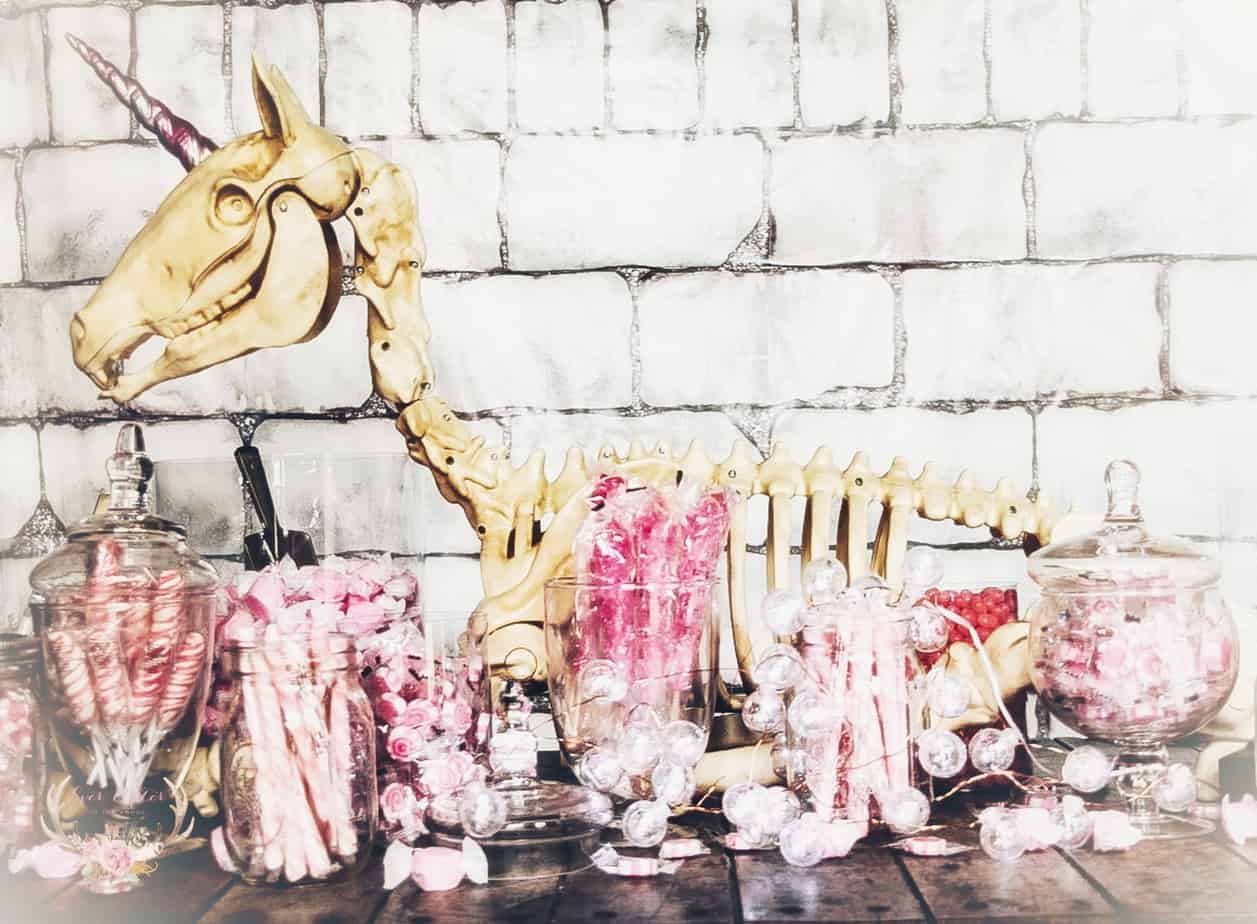 All it takes is one shopping trip to Oriental Trading Company and simply choose the color that you would like your candy buffet. Pick the different varieties of candies and lollipops that work with your color creation. We chose pink, but you can just as easily use black, blue, purple or orange. Just stay within one color family.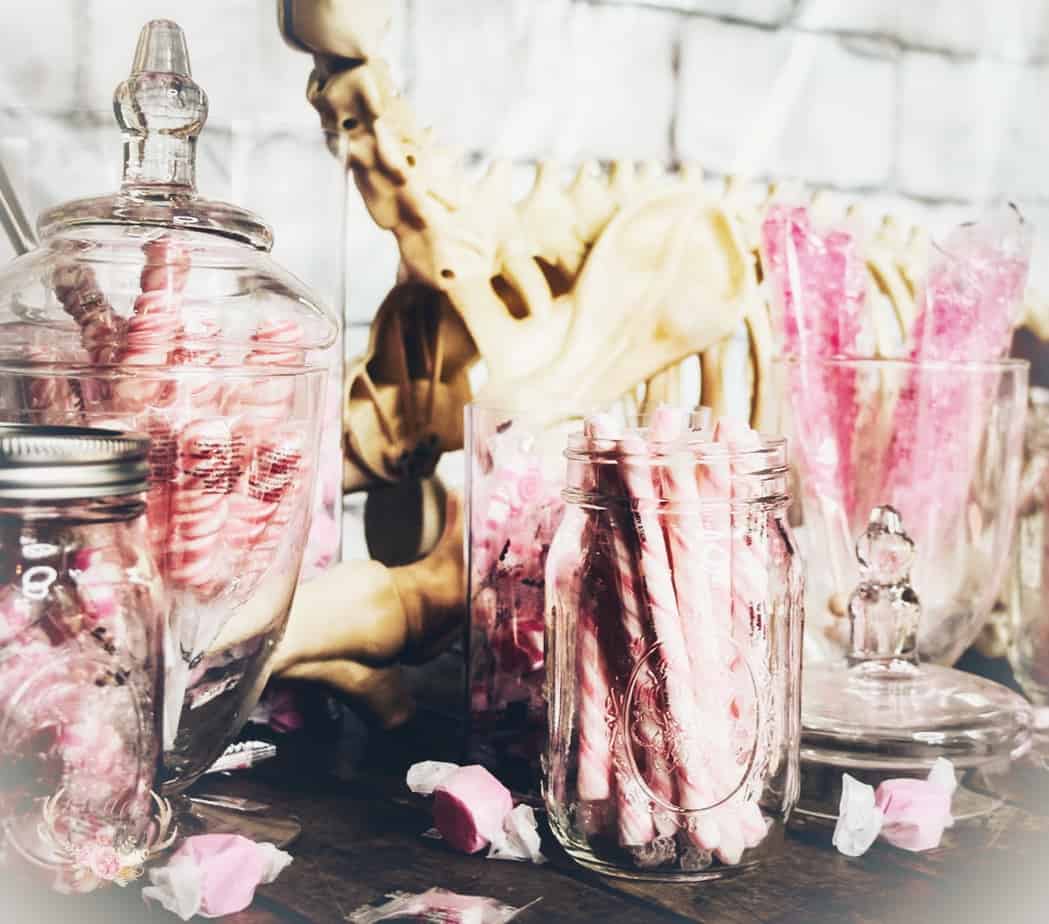 Halloween comes once a year and we like to make it as special as we can.  My daughter has already picked out her Halloween costume (yes I know it's only September) She will be Princess Audrey from Descendants 3 and we are so excited to rock or pink and blue wig. The boys haven't decided what they want to be yet.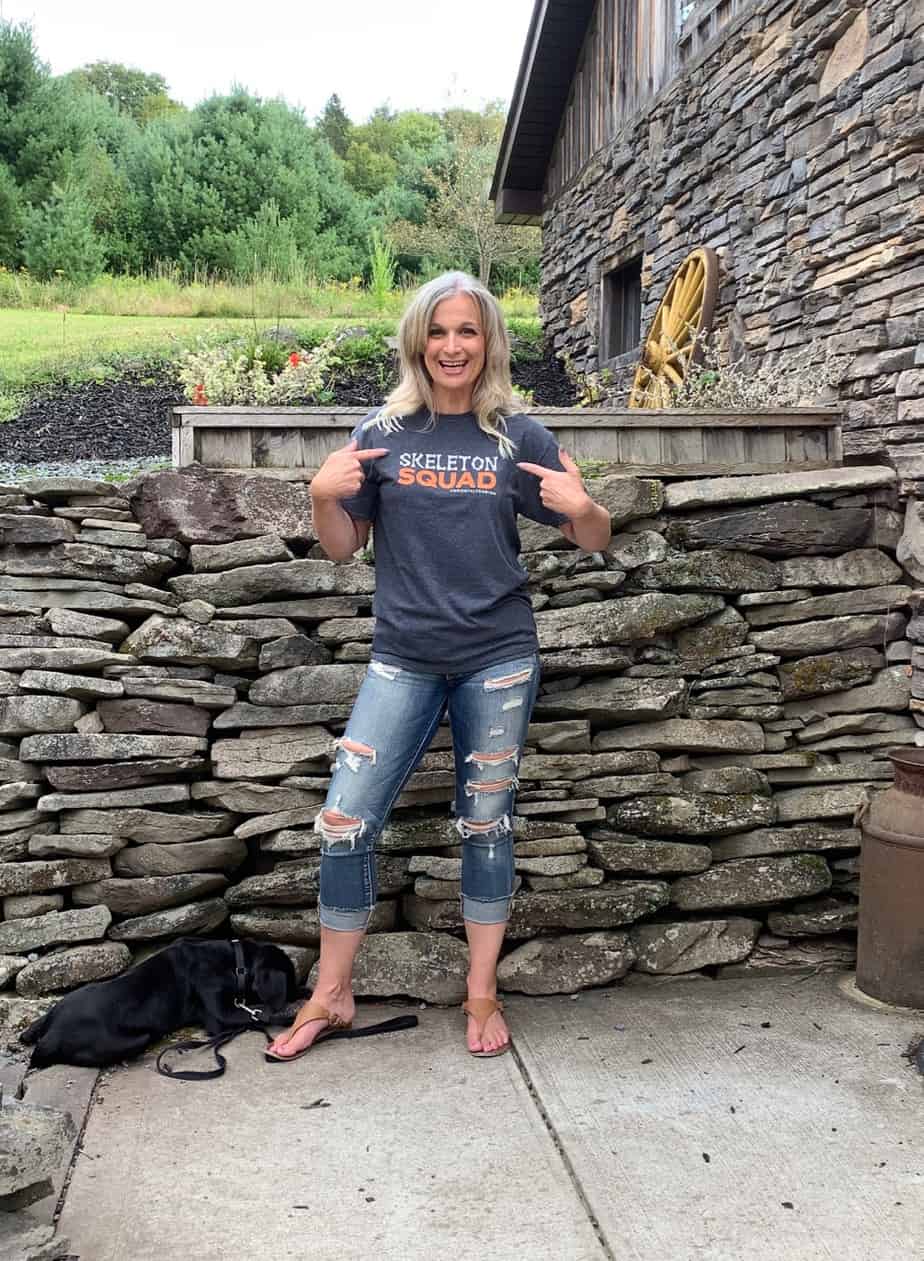 Make some new memories this year with your kids by creating your very own skeleton set up, using items from Oriental Trading Company. They will remember it forever and you can remember all of the smiles!
What are some of your go-to Halloween decorations or items that you give out?
Happy Halloween!