I received product from Oriental Trading to facilitate this post. All opinions are my own and yours may vary.
If your home is anything like ours during the holiday season, it seems like there are parties in my kids classrooms, sports teams, dance class every week. We are always signing up to bring something to these holiday parties and I love to bring festive cupcakes but that can be so time consuming. I found a few things at Oriental Trading that make creating holiday cupcakes easy.
Easy Holiday Cupcakes for the Classroom and beyond!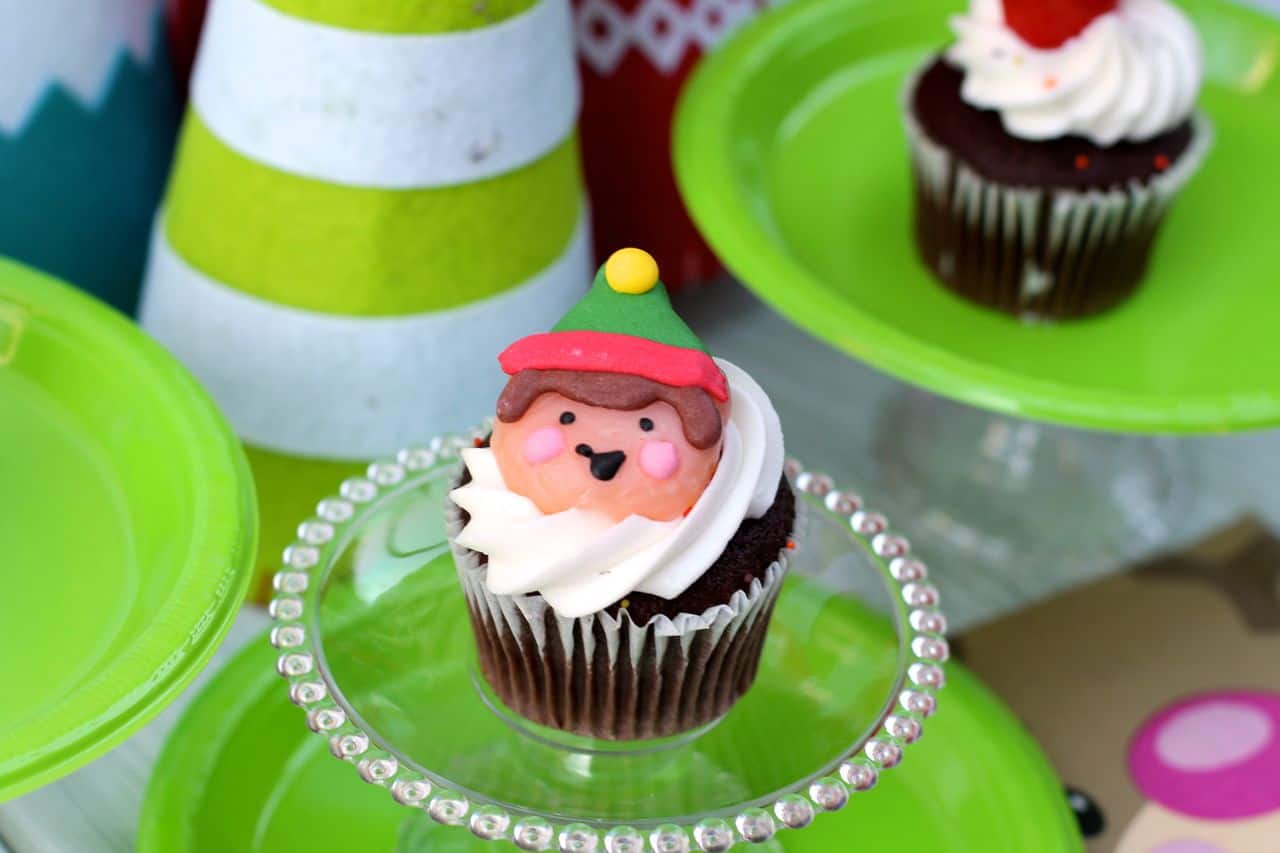 First things first- use store bought cupcakes.
This really cuts down on the work. We picked up ours at the neighborhood store that were frosted already. Simply take the adorable lollipops off of the sticks and place on top of the cupcakes. Oriental Trading had penguins, elves and hot cocoa candies that look so cute on top of these cupcakes.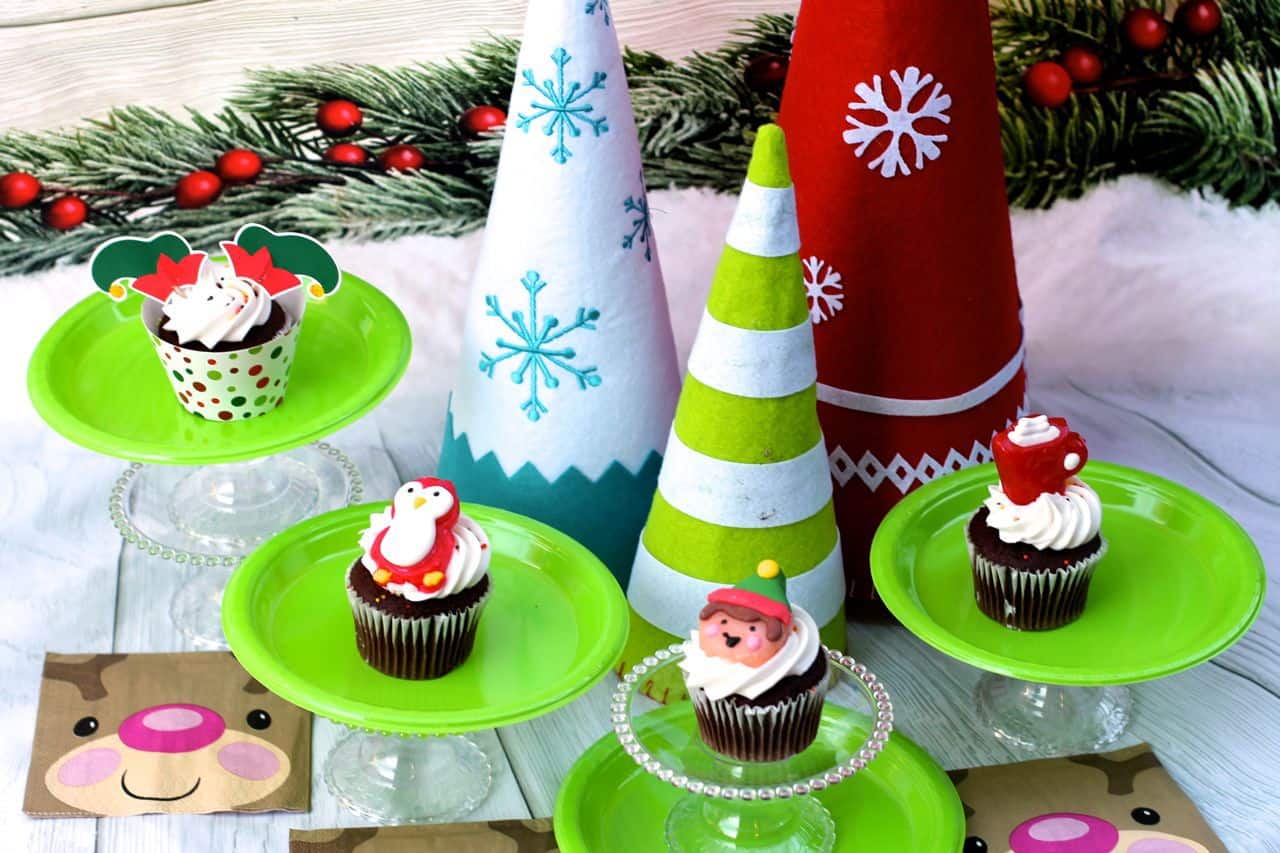 If lollipops aren't where you want to be you can pick up a few cupcake wrappers and picks to dress up your treats before your next gathering. I love these that look like elf shoes and when placed in the cupcake it looks like they are diving into the deliciousness.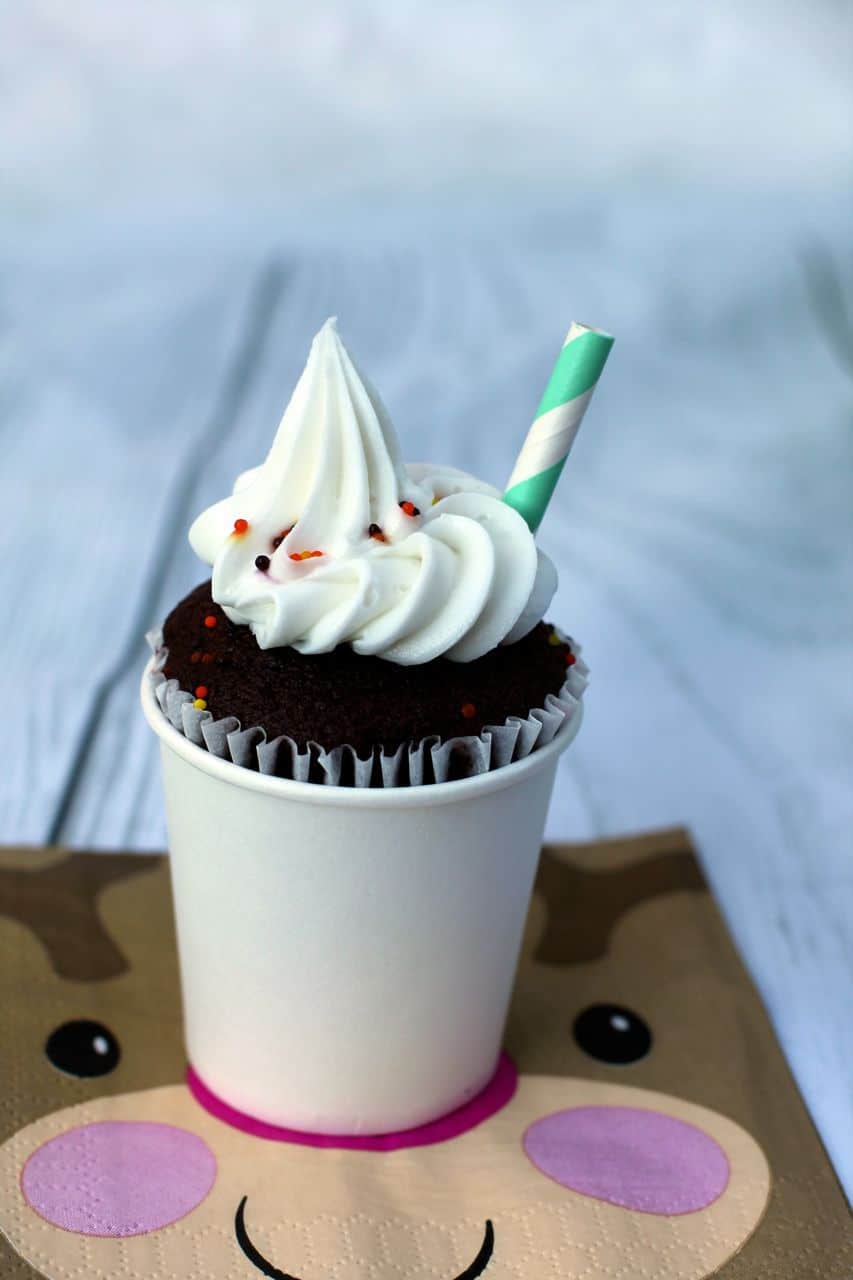 Another great idea is this adorable cupcake that looks like a cup of hot cocoa from your favorite coffee store. These super cute small coffee cups make the perfect holder for the cupcakes. Add a piece of straw and you have an adorable little cupcake.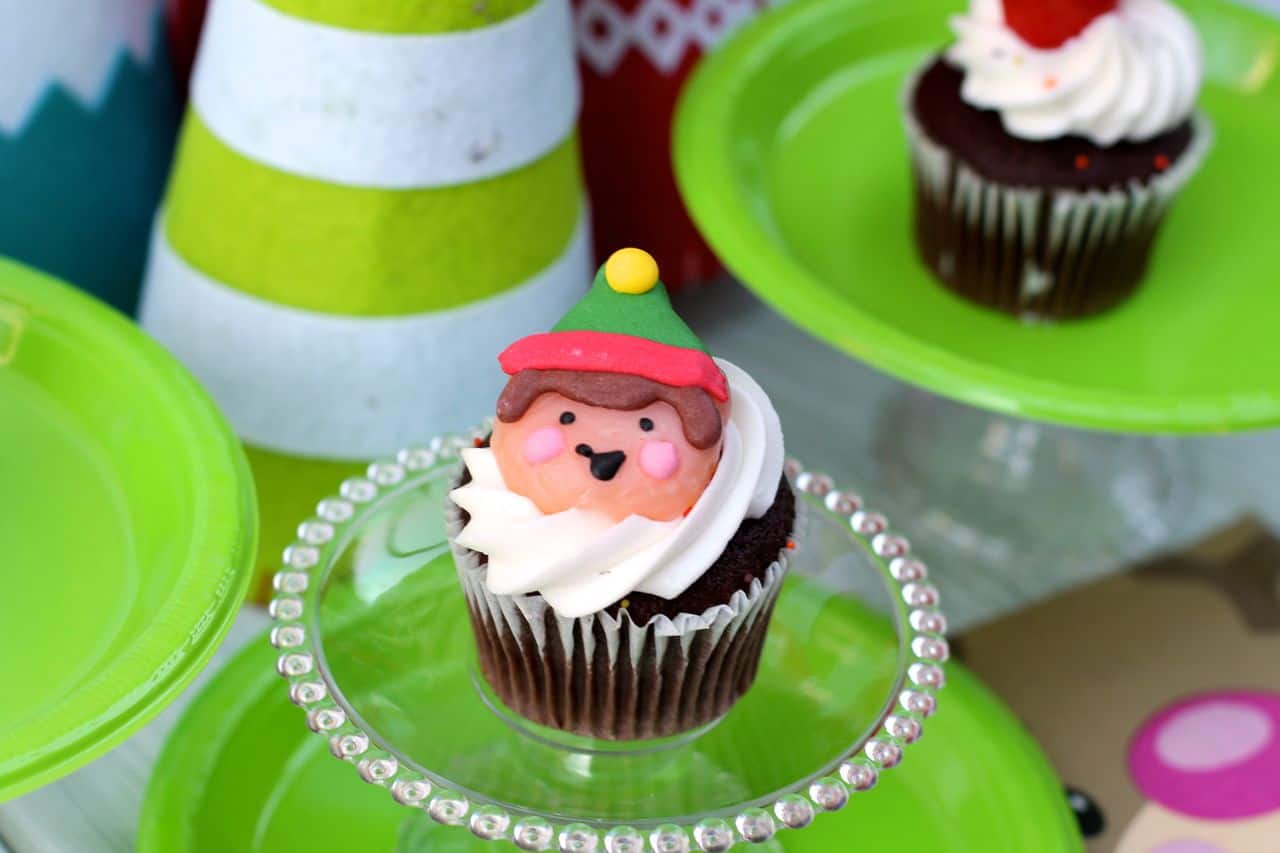 So very easily you can make cute and festive cupcakes for your next holiday get together. Whether you are class mom or have children in dance, drama or sports you can have really cute cupcakes to share with all of the children this holiday season. I loved how these came out and I can not wait to take them for our holiday parties this year.