Fall is in the air and there is pumpkin everything, everywhere! This simple 4 ingredient recipe for Pumpkin Fluff is so good- low carb, low sugar and delicious. Top with homemade whip cream and you are all set.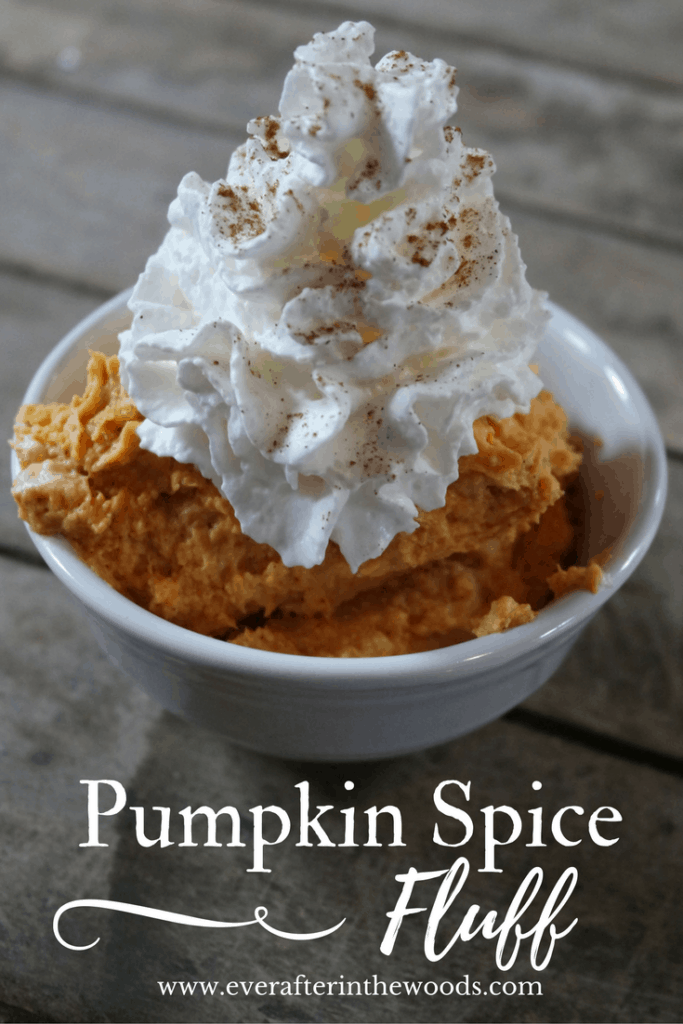 Pumpkin Fluff Recipe
Ingredients
1 16 oz tub cool whip- I used fat free
1  Large pkg. sugar-free instant vanilla Jell-O pudding
1 15 oz can pumpkin pie filling
1 Tbsp Pumpkin Pie spice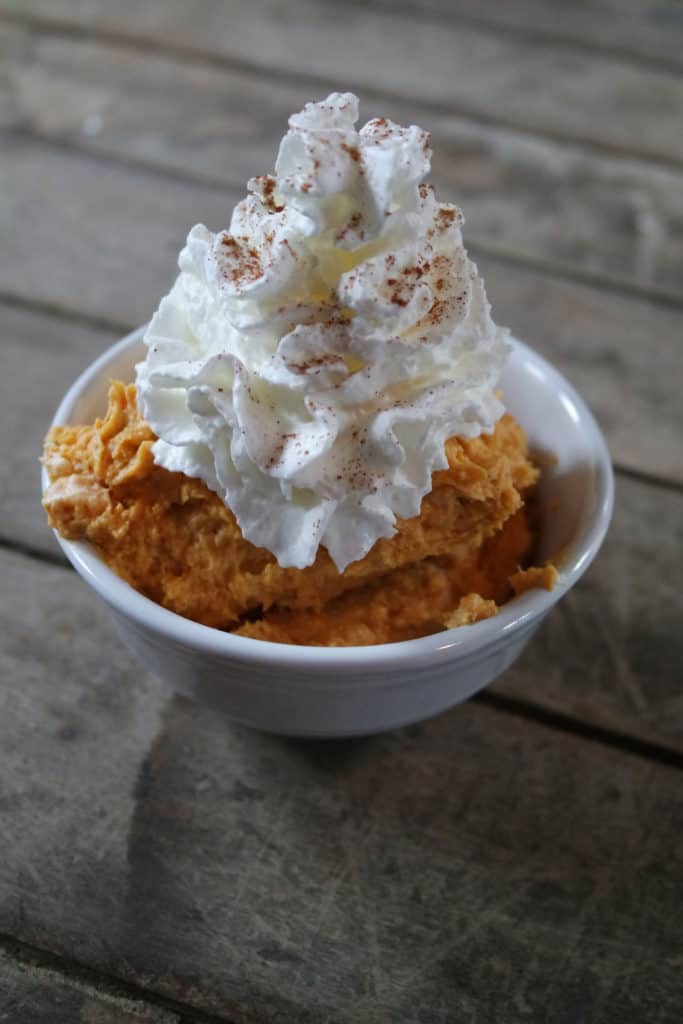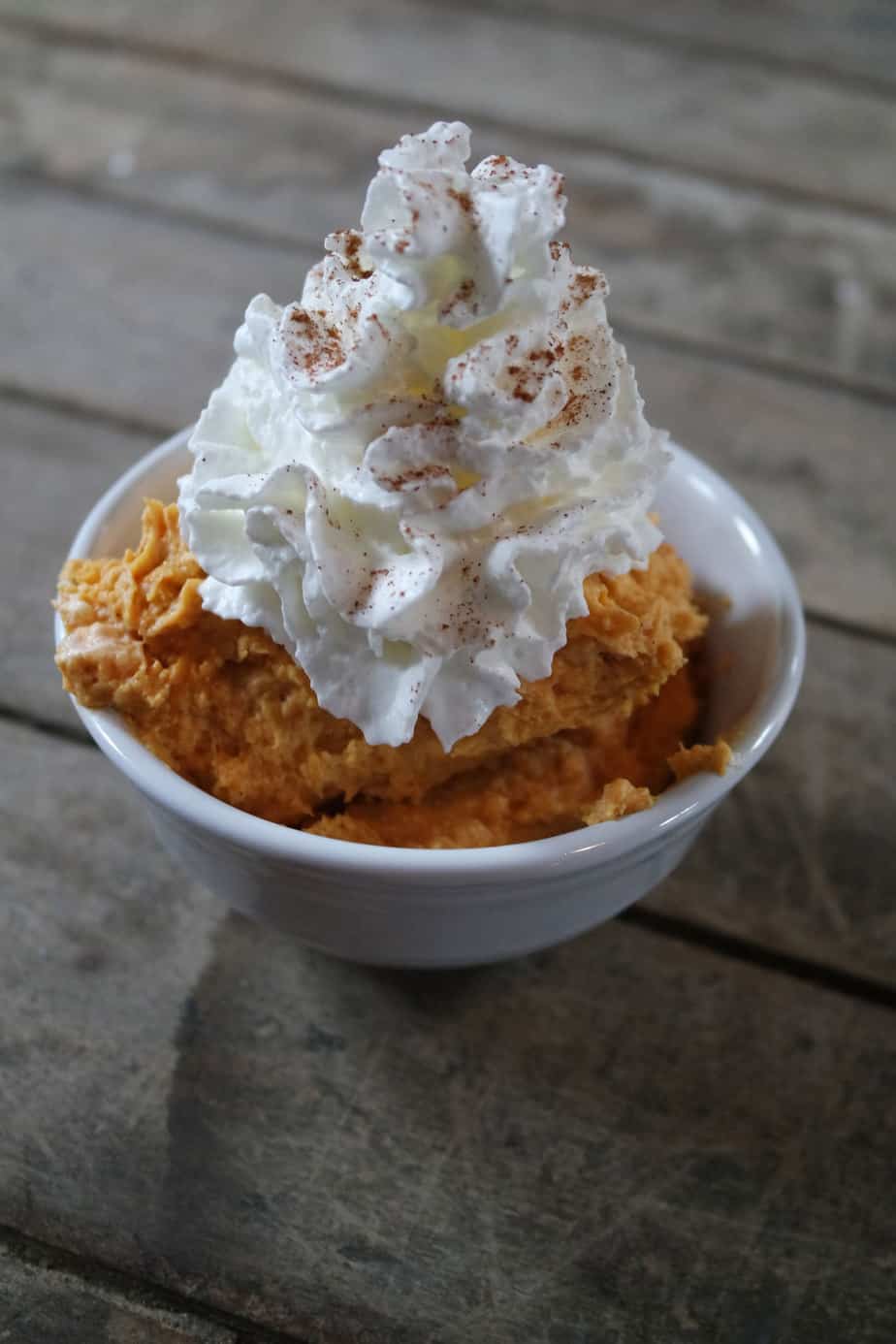 Instructions
Mix all ingredients together.
Use immediately or refrigerate.
This is so good and screams FALL! Another idea is to fill mini graham cracker pie shells with this fluff for individual pumpkin pies. Honestly the possibilities are endless and it is delicious! Happy Fall Y'all!