Okay so I think I may have just made the best roasted cauliflower ever! The cauliflower is soft and sweet with caramelized edges – I can not tell you how good it is! I may or may not have eaten the entire head of cauliflower myself.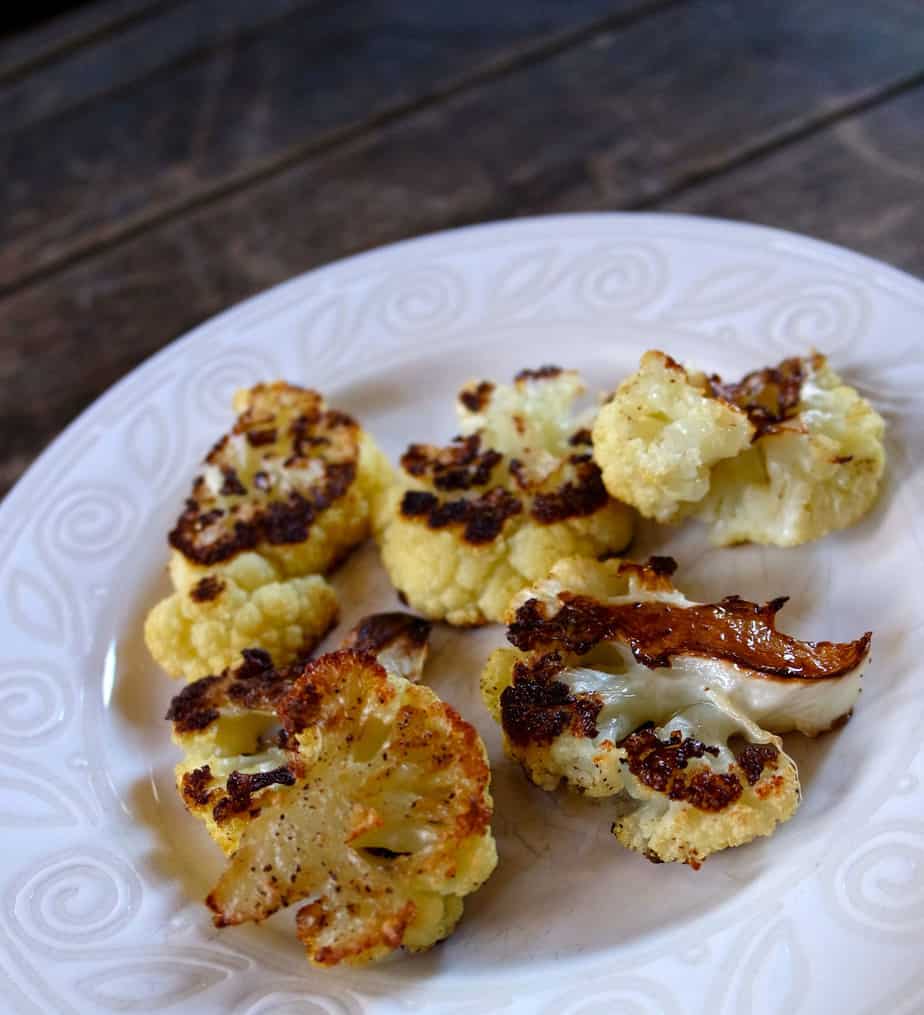 Okay – I did, almost. My husband had one piece but it was seriously that good. This is a great recipe to do a few heads of cauliflower on a sunday and then you can eat from it all week.
Easy Roasted Cauliflower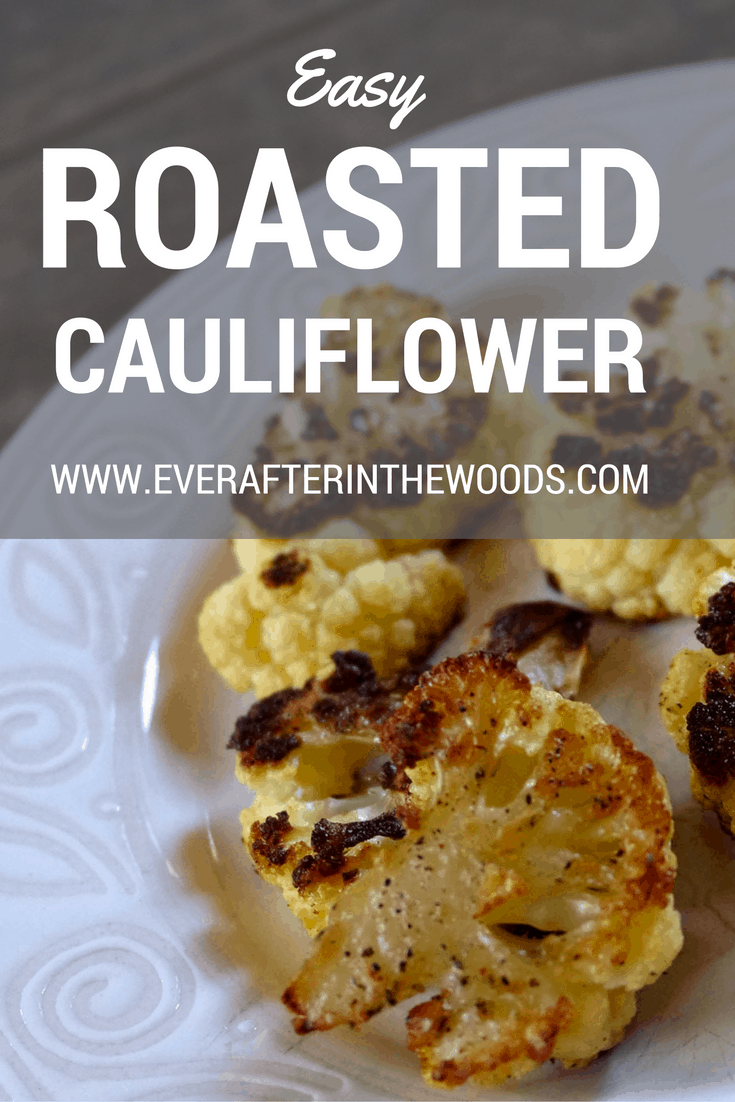 INGREDIENTS
1 head cauliflower, cut into 1/4-inch-thick slices
1 TBSP Adobo Seasoning
 Extra virgin olive oil, to coat
 Sea salt
 Coarsely ground black pepper
INSTRUCTIONS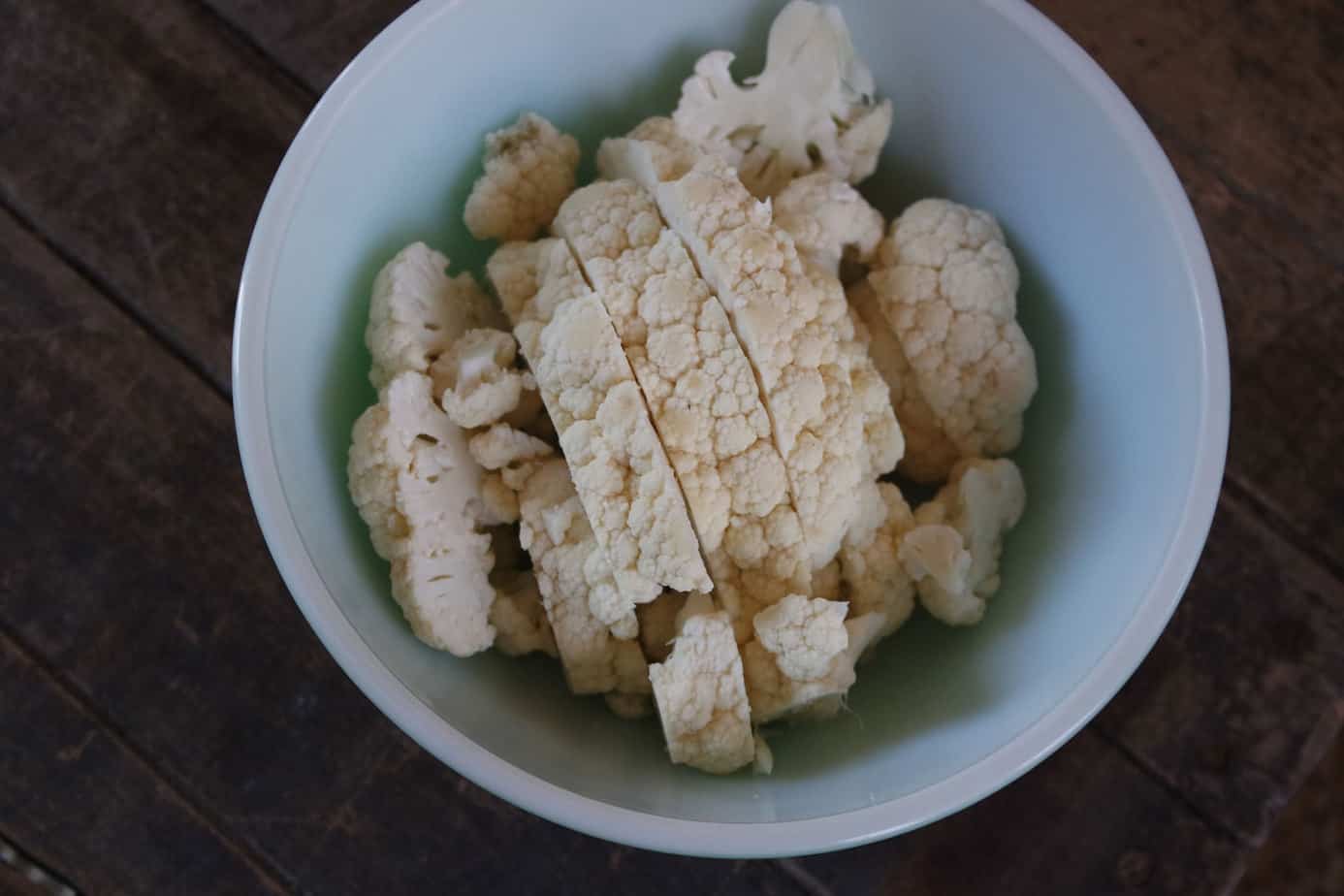 Preheat oven to 375 degrees.
Place cauliflower in a large mixing bowl. Pour on enough olive oil to coat (a few tablespoons). Season generously with salt and pepper and Adobo and toss gently until evenly coated.
Lay cauliflower pieces out on an ungreaded baking sheet in one layer. (You may need 2 baking sheets) Bake for 20 minutes to 30 minutes. Turn over and bake an additional 15 minutes. Serve warm,
This easy roasted cauliflower can be used as a side dish- cut into pieces for a salad or just eaten as a snack. We made a few grilled shrimps the other night and ate the cauliflower with it- it really is that good.