This is a sponsored conversation written by me on behalf of Mott's®. The opinions and text are all mine. #MottsMovieBonus
Summer Vacation! Can you feel it? We are looking forward to spending family time together this summer doing all sorts of fun things like hiking, swimming, gardening, arts and crafts and movie watching! Our summer to-do list is so long and to make sure we are healthy snacking on the go we make our no-sew snack bags.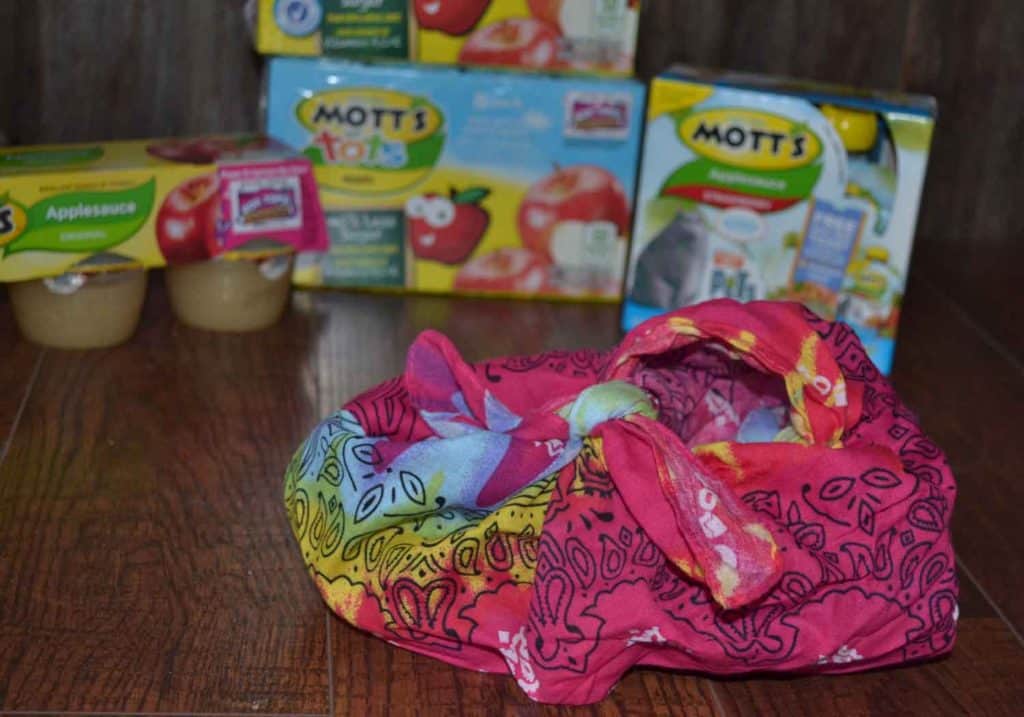 These snack bags are super easy to make and all you need is a bandana – that's it! And then just tie some knots and you are all set and ready to go! These reusable snack bags are perfect for summer adventures, school day trips and more. The best part is that you can pack them with nutritious and healthy snacks to teach your little ones about smart snack choices.
We love to pack up Mott's® products in our snack packs and currently if you purchase 3 Mott's Juices or Applesauce, you can Receive a Free Childs Ticket (Mott's on pack offer) for The Secret Life of Pets.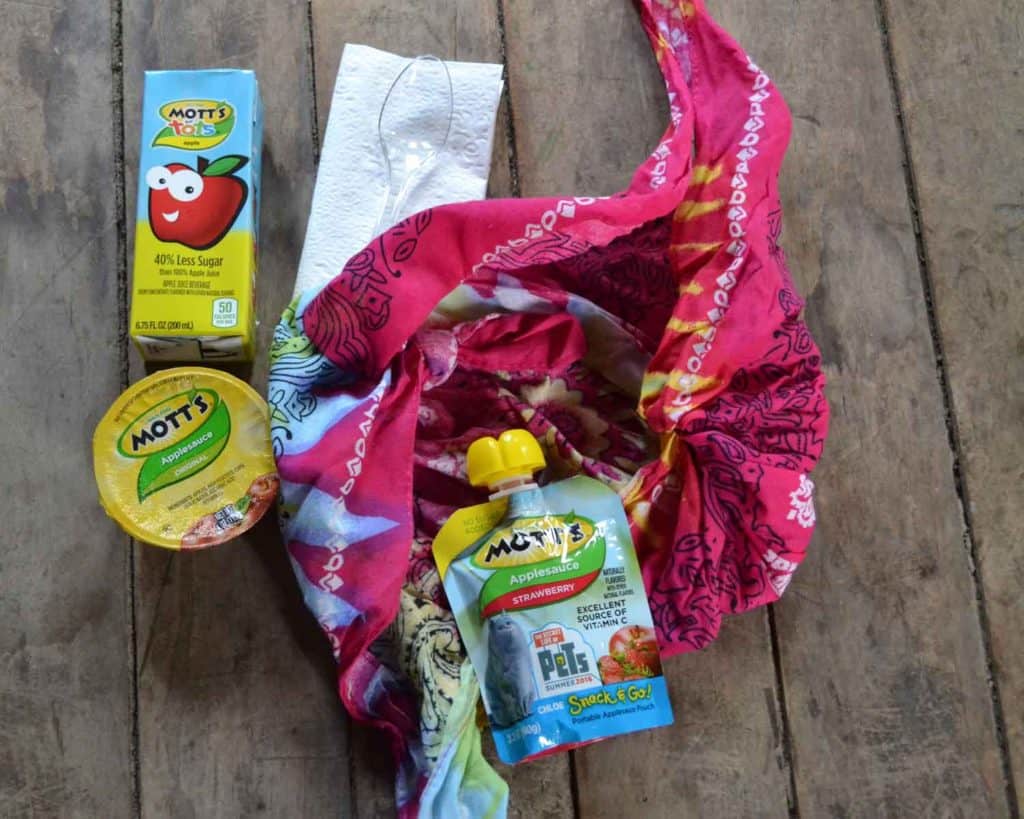 We are looking forward to the release of this movie! Ever since we saw the first preview we cannot wait to see the rest of it! From the punk rock poodle to the bird flying with the fan and jet planes – this movie looks awesome!
Now we can get a free childs ticket simply by making healthy snack options with Mott's.
Last week when I was in Walmart, I looked for the special product packaging on Mott's Apple Juice 8oz 6pk, Mott's Applesauce Pouches and Mott's Applesauce Cups and I noticed that, not only is there a special deal when you buy 3 Mott's Apple Juices or Applesauce, but if you purchase any 5 Mott's Apple Juices or Applesauces, you receive an additional $8 movie voucher – perfect for my family.
Please note – offers can be stacked – Purchases of 5 are eligible to receive the Free Child's Ticket as well as the $8 movie voucher.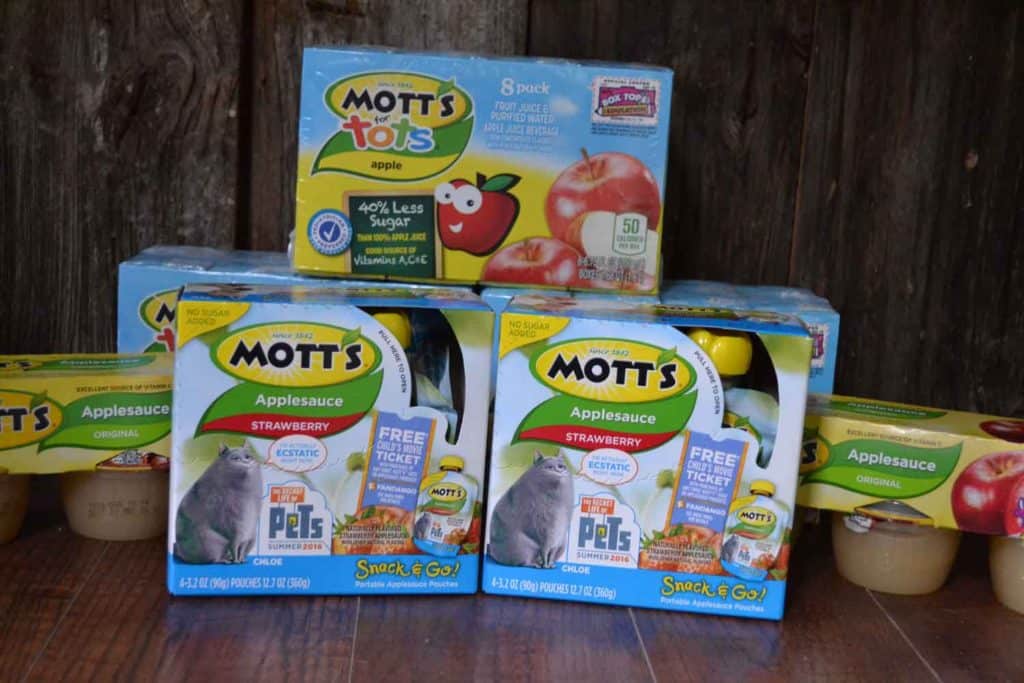 Taking our nutritious snacks with us could not be easier with these No-Sew Snack Bags.
Materials Needed: Bandana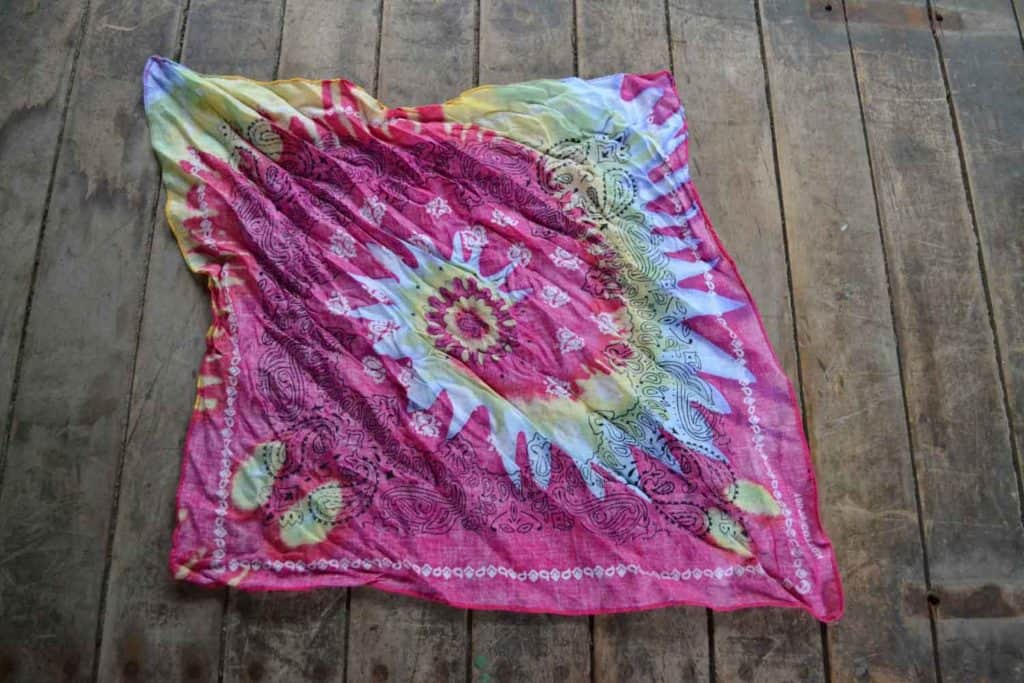 Directions:
    

Fold bandana in half into a triangle.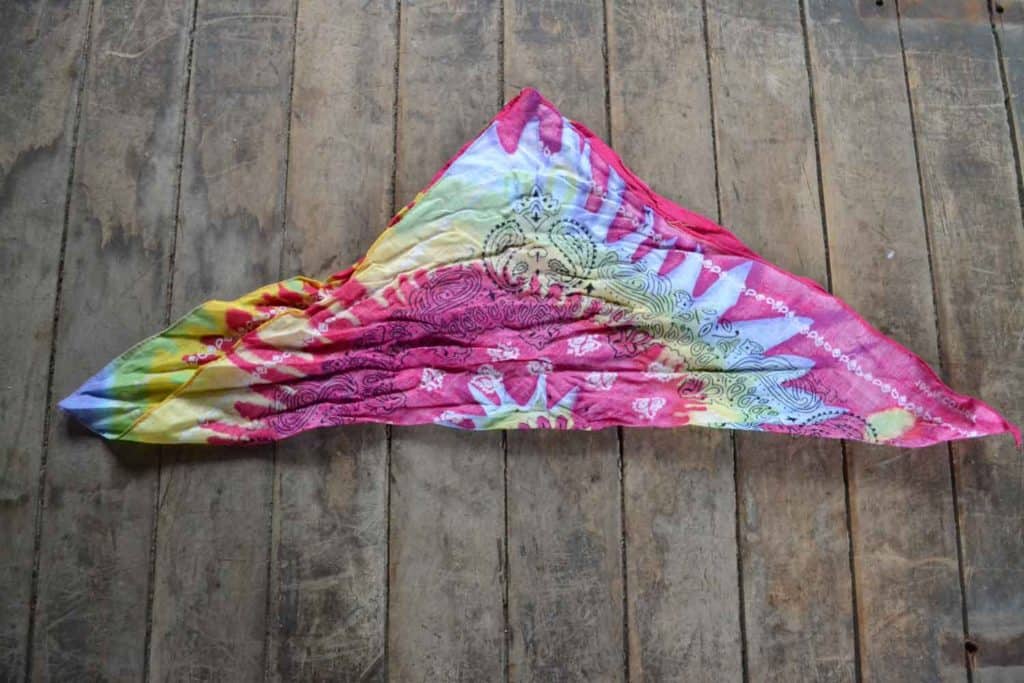 2. Tie knots on two ends.
3.  Turn the bandana inside out.
4.   Place your healthy snack on the inside.
5.  Twist remaining two ends and tie together for a handle.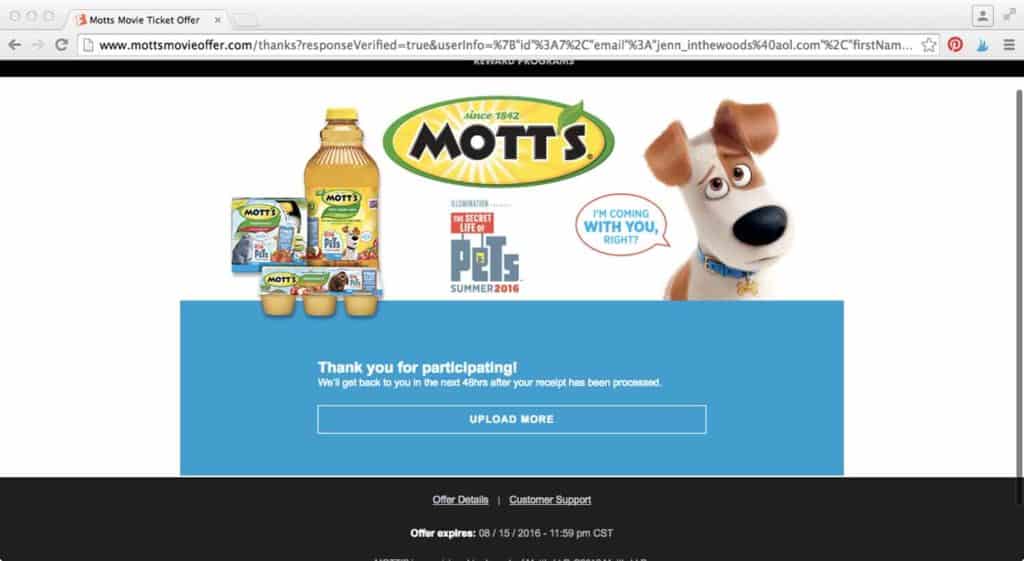 I know that we will be taking our reusable snack packs on our road trip to see The Secret Life of Pets, and on many of our events on our summer to do list. Hurry up and go to Walmart and purchase your Mott's products to receive your free child ticket when you follow the directions to redeem online. I know where we are headed this summer!