Easy Valentine's Day Dessert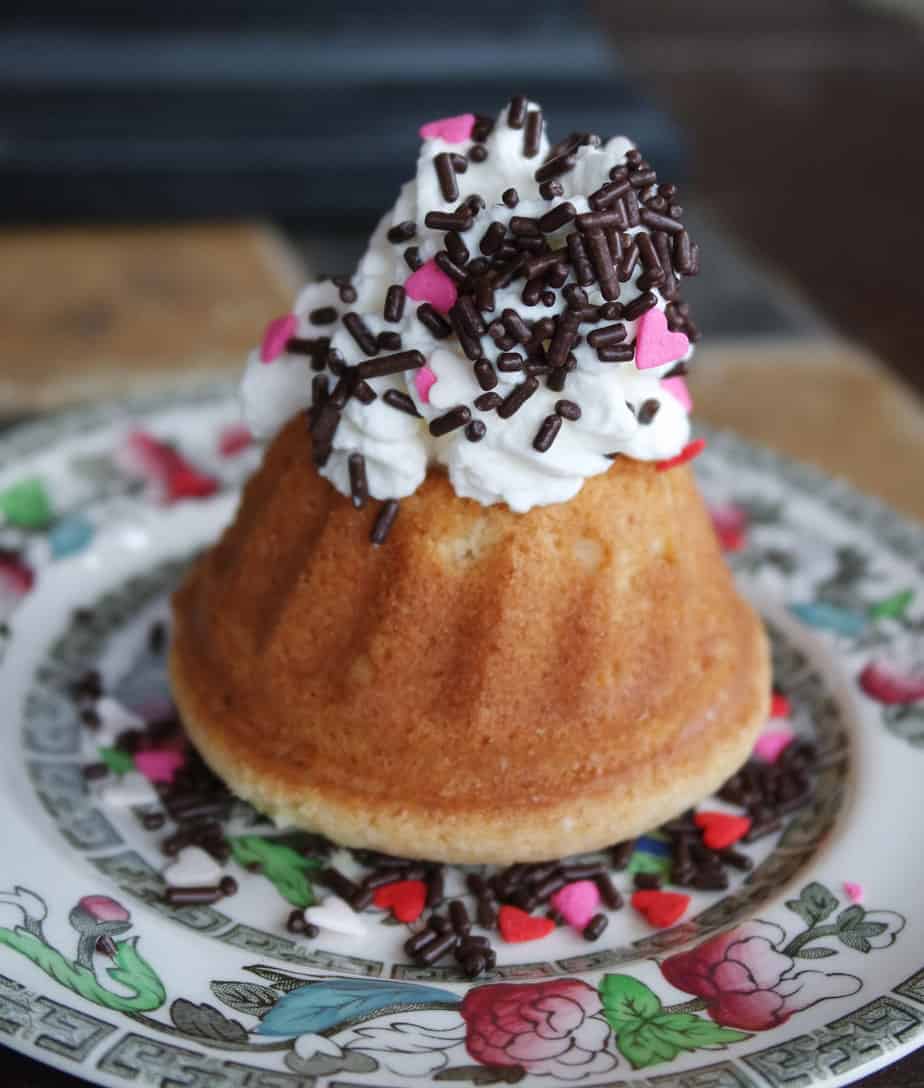 Looking for an easy or last minute dessert for your loved ones this Valentines Day? Look no further. I have a couple of ideas for you that are easy to make and rely on cake mixes and cute sprinkles to get the job done.
Valentine Mini Cakes
It is really all about the presentation, add a bit of icing and sprinkles and you are all set. These bundt cakes are made from a mix and cooled completely. Top with fresh whipped cream and add festive heart sprinkles. Perfection.