Thank you GoDaddy for sponsoring this post. Get started on building your own website with GoCentral today!
For the past 15 years I have been a teacher. There have been numerous times when I wished that a certain document or printable was already available that I did not need waste time re-creating something that I know many other teachers or designers have available.
That is when I thought that having a store that sold these types of printable and pages that were available for a quick download for a nominal fee would be a great way to provide a side hustle or job.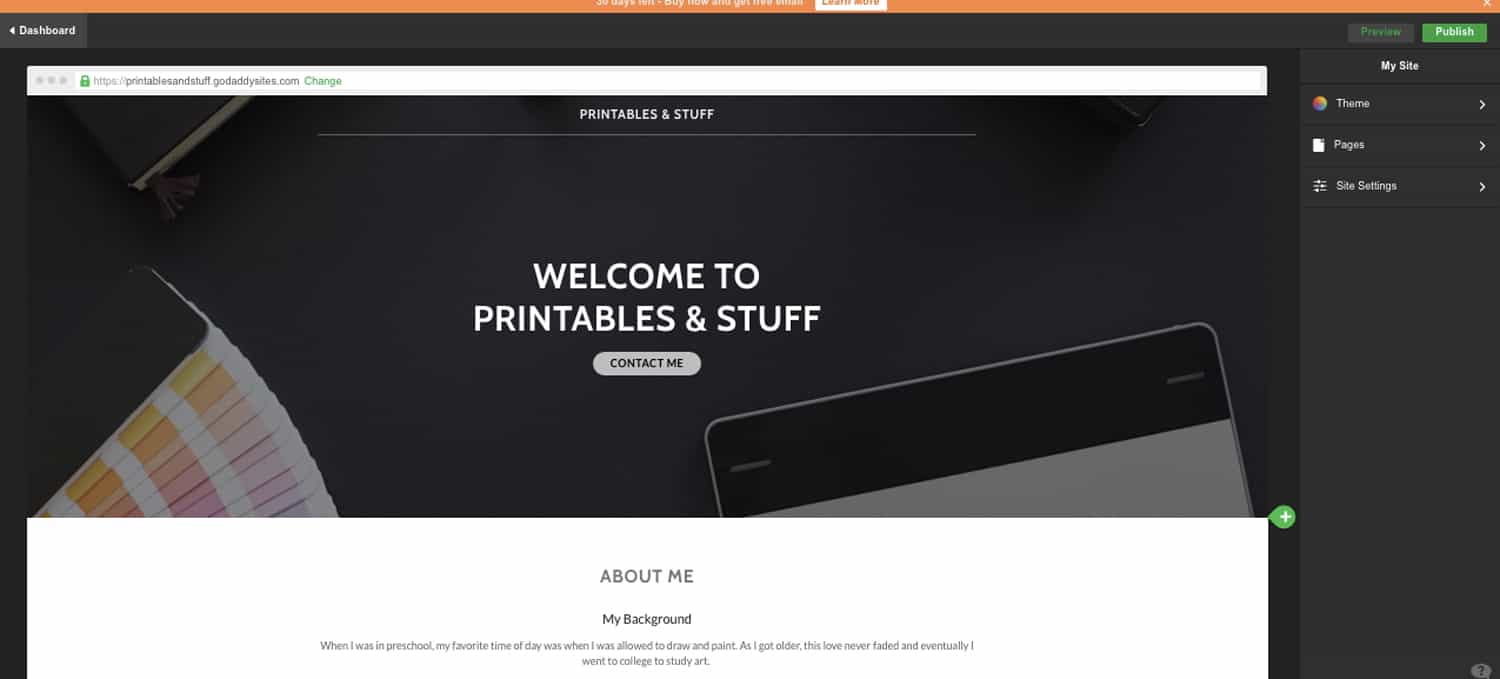 Cue in GoDaddy and GoCentral website builder. I could not believe how easy it was to set up this website "Printables and More". GoCentral was easy to navigate and use with many different areas for customization depending on what type of side hustle you have in mind.
I love that I was able to add an Art and Design theme quickly with stock images. Customization with color, contact, photos and more was simple and quick. Within the first ten minutes I was able to create a site and a storefront as well. The beauty is that you can continue to add products as you create them. In under an hour you can have a full website up and ready to go without years of experience or devoting a full weekend to the setup. GoCentral provides busy moms and dads the ability to create a site and store front with no previous website-building experience needed.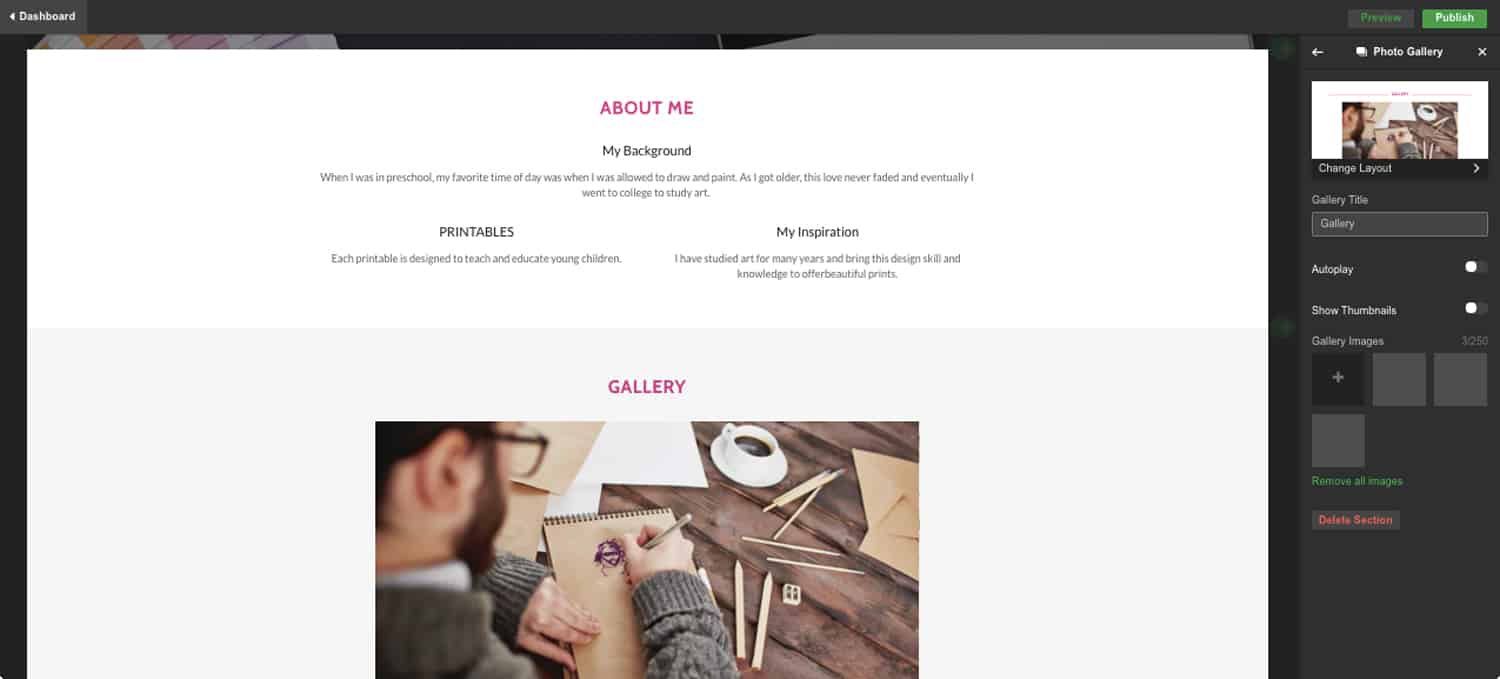 More of my mom friends are looking into creating a side job or hustle that they can do while being at home with their children. Some of them are so creative in what they can make. It is wonderful that GoCentral can provide them with a place to showcase and share their hobbies and experiences with the world, plus the ability to make a few extra dollars in the process.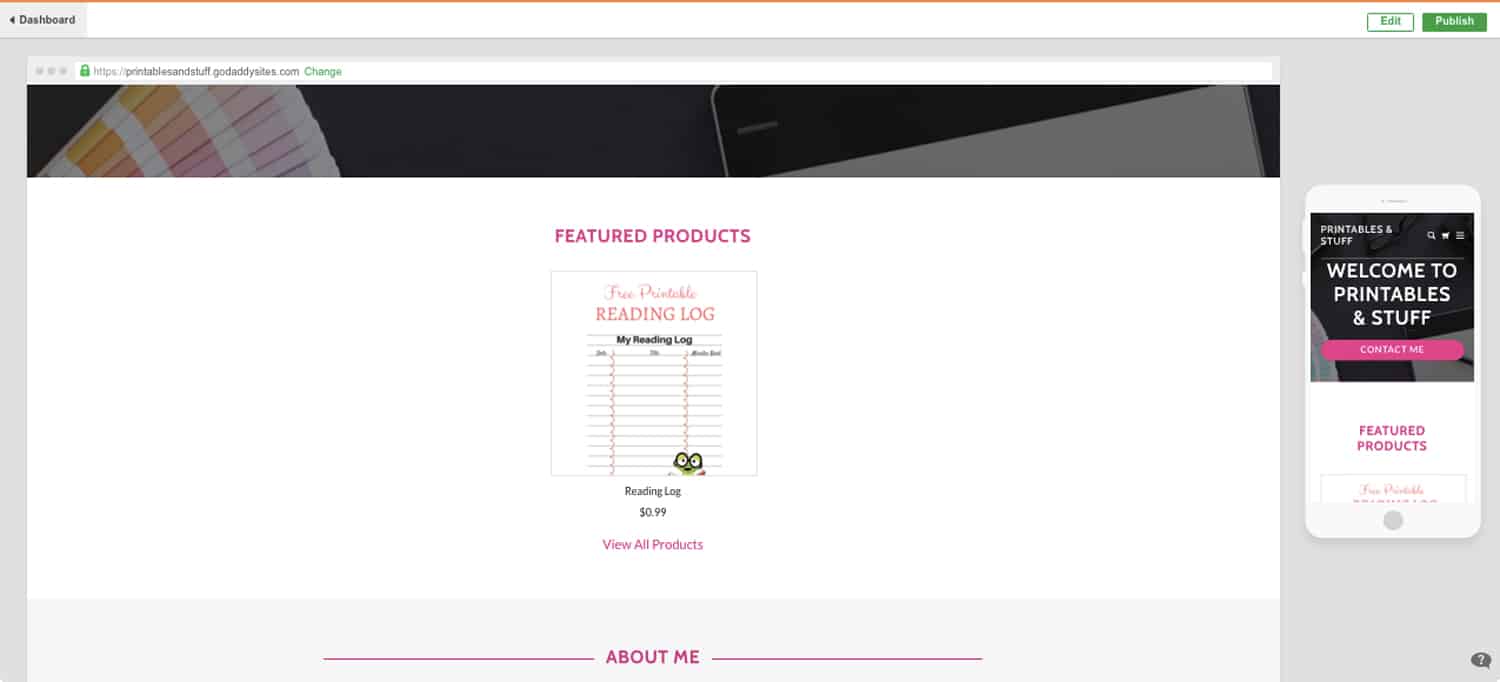 For me, designing printable that teachers can use in their classrooms or parents can use to organize their children's studies and time spent was and easy decision. I love that I can showcase my area of skill and expertise with the world and making the website was so easy and quick. Check out the GoDaddy GoCentral website and get started on your dreams today.
I was selected for this opportunity as a member of CLEVER and the content and opinions expressed here are all my own.