This is a sponsored conversation written by me on behalf of McCain Foods. The opinions and text are all mine. #MyMcCainPotatoes #CollectiveBias
Be game day ready with these delicious and easy Greek chicken wraps stuffed with your favorite Mediterranean ingredients and McCain® Craft Beer Battered Thin Cut Fries. These wraps are perfect to hold in one hand and cheer on your favorite teams with the other.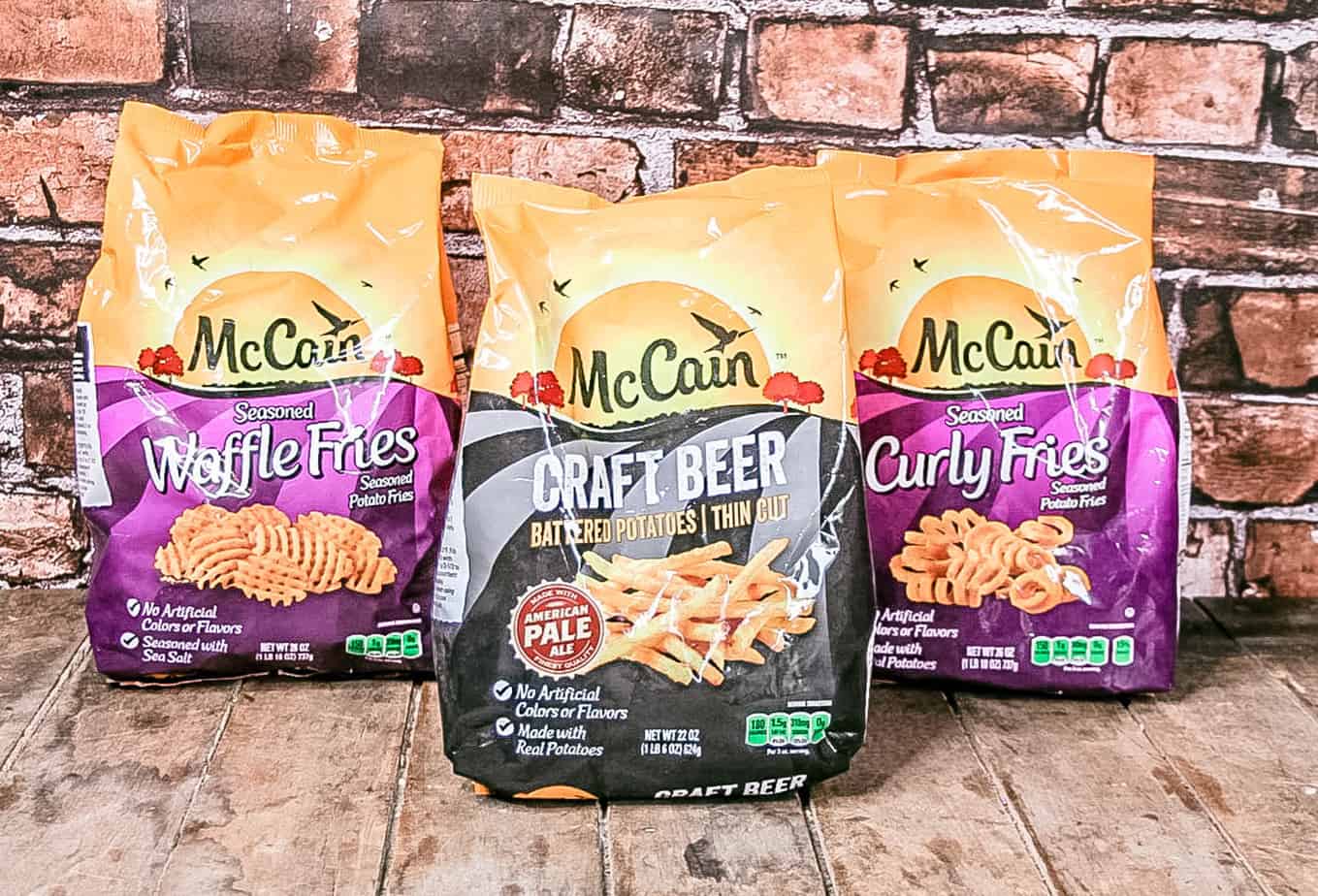 Rebate offer for McCain products available at Walmart!
Until 5/31/19, you can get $1.50 off when you purchase 2 participating McCain products at Walmart. You can submit your rebate & learn more details here!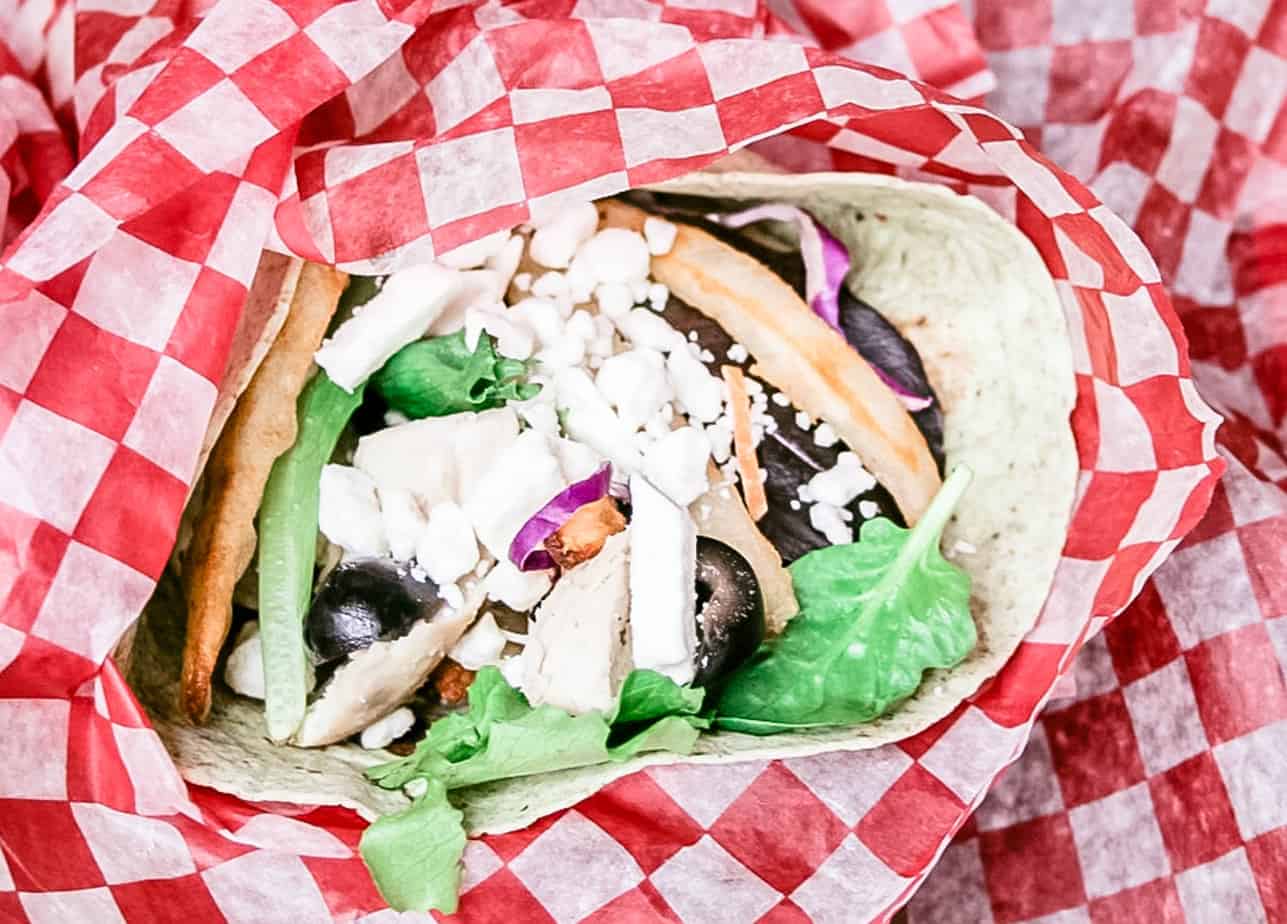 Greek Chicken Wraps
We love Mediterranean ingredients like feta cheese, olives and tzatziki sauce. What makes these wraps even better is that we put our favorite McCain® Craft Beer Battered Thin Cut Fries inside the wrap. This gives this hand-held sandwich a nice crunch.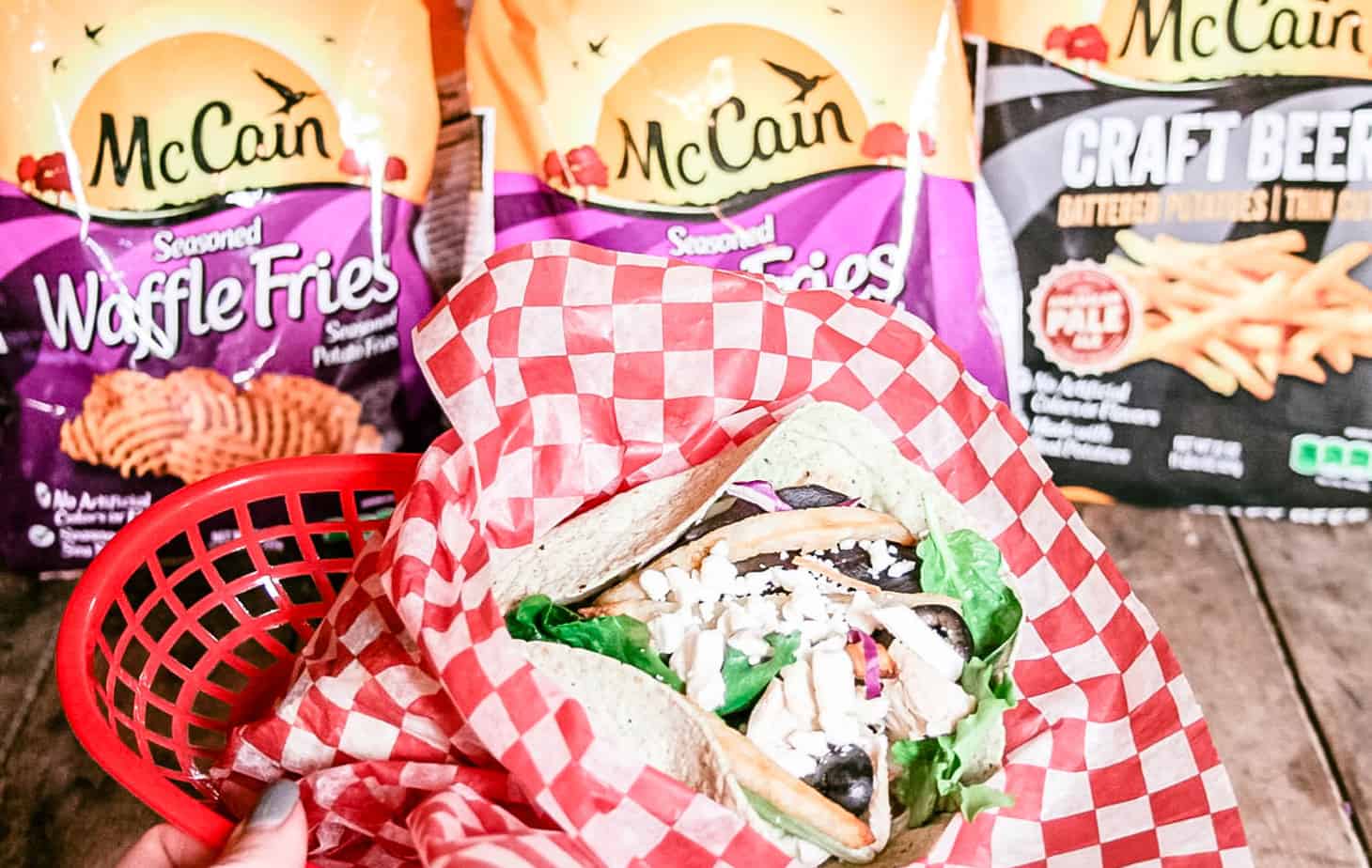 McCain products are made with real potatoes that are perfect to pair with your game day spread. We like to offer ours both in the sandwich and on the side as well. I love this variety with toppings or dipped in our tzatziki sauce.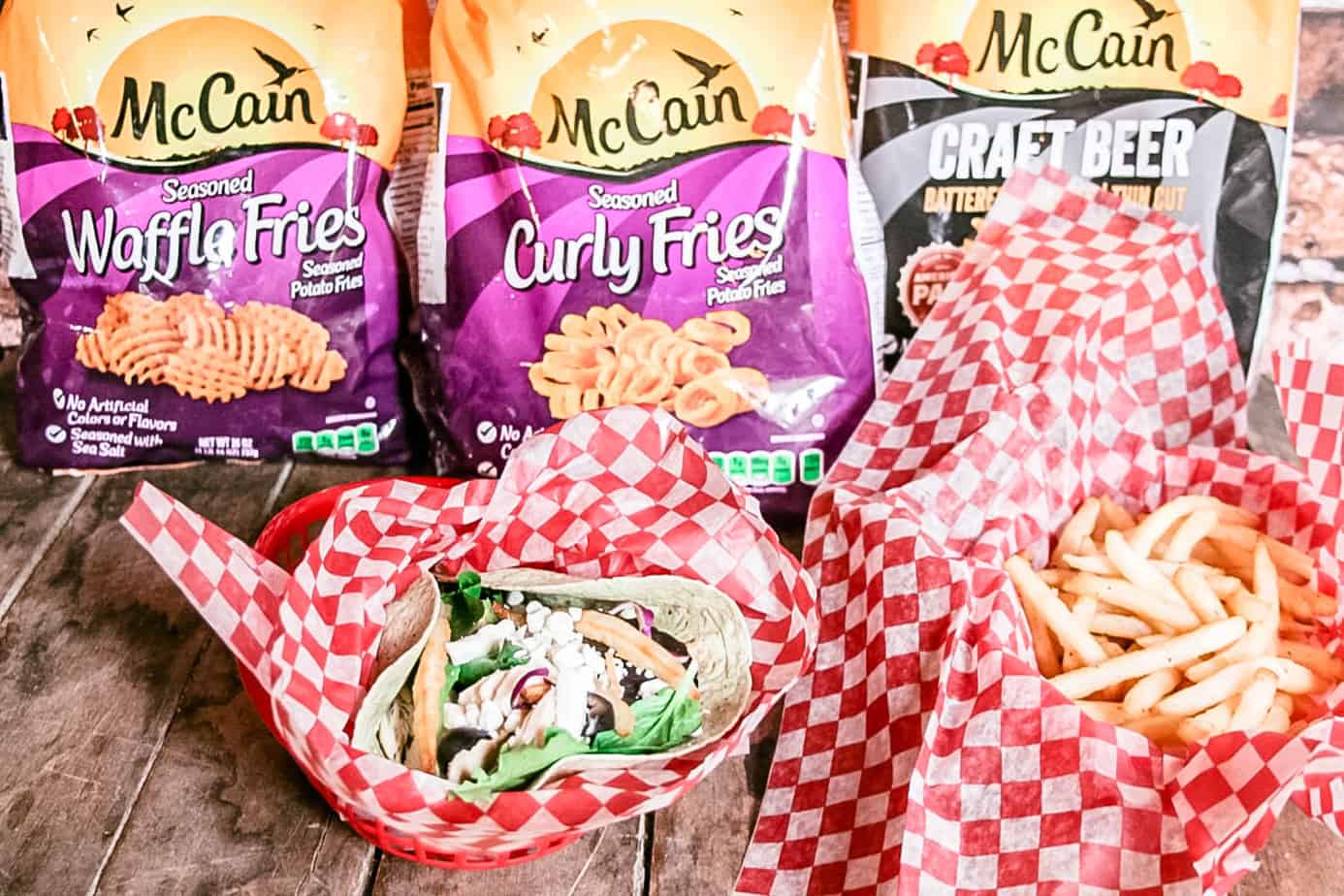 My kids love McCain® Seasoned Curly Fries Seasoned Potato Fries because they add a zesty bite to every meal. They ask for them often, but especially when we are watching a game.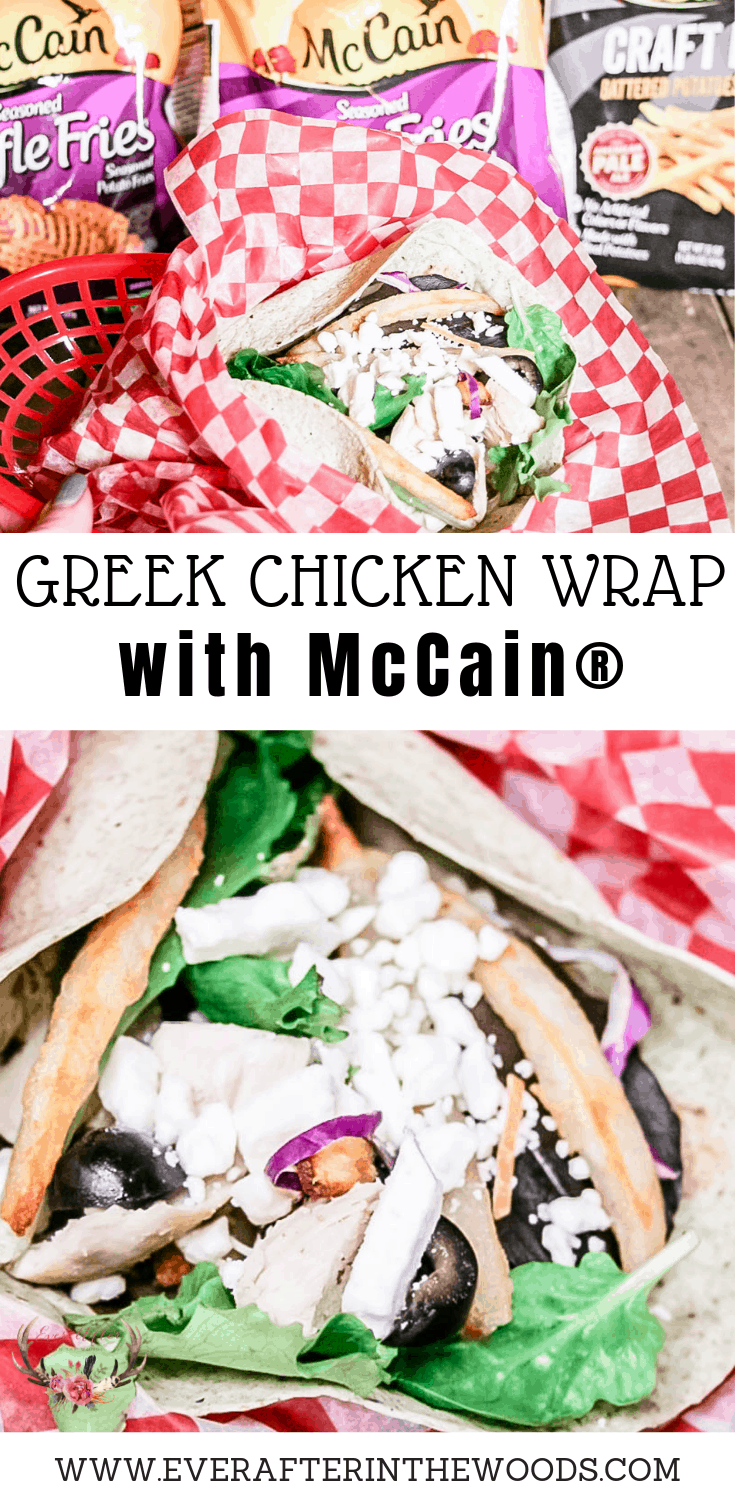 How to Make Greek Chicken Wraps
Ingredients
1 pkg McCain® Craft Beer Battered Thin Cut Fries, cooked according to package directions
2 chicken breasts, grilled and cut into slices
1 cup lettuce
½ cup feta cheese, crumbled
½ cup tzatziki sauce
Wraps, I used spinach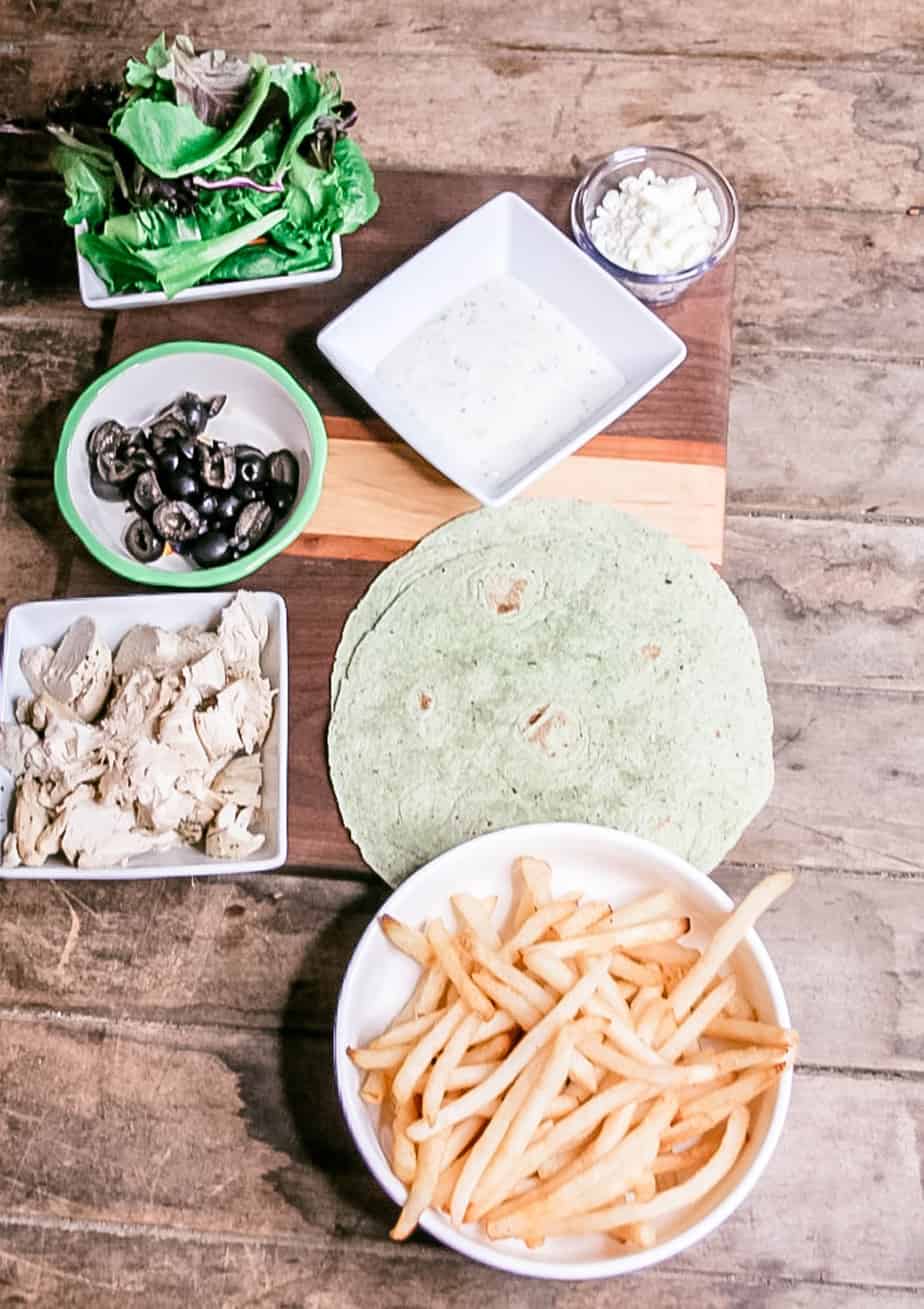 Directions
Place a wrap on a cutting board and top with French fries.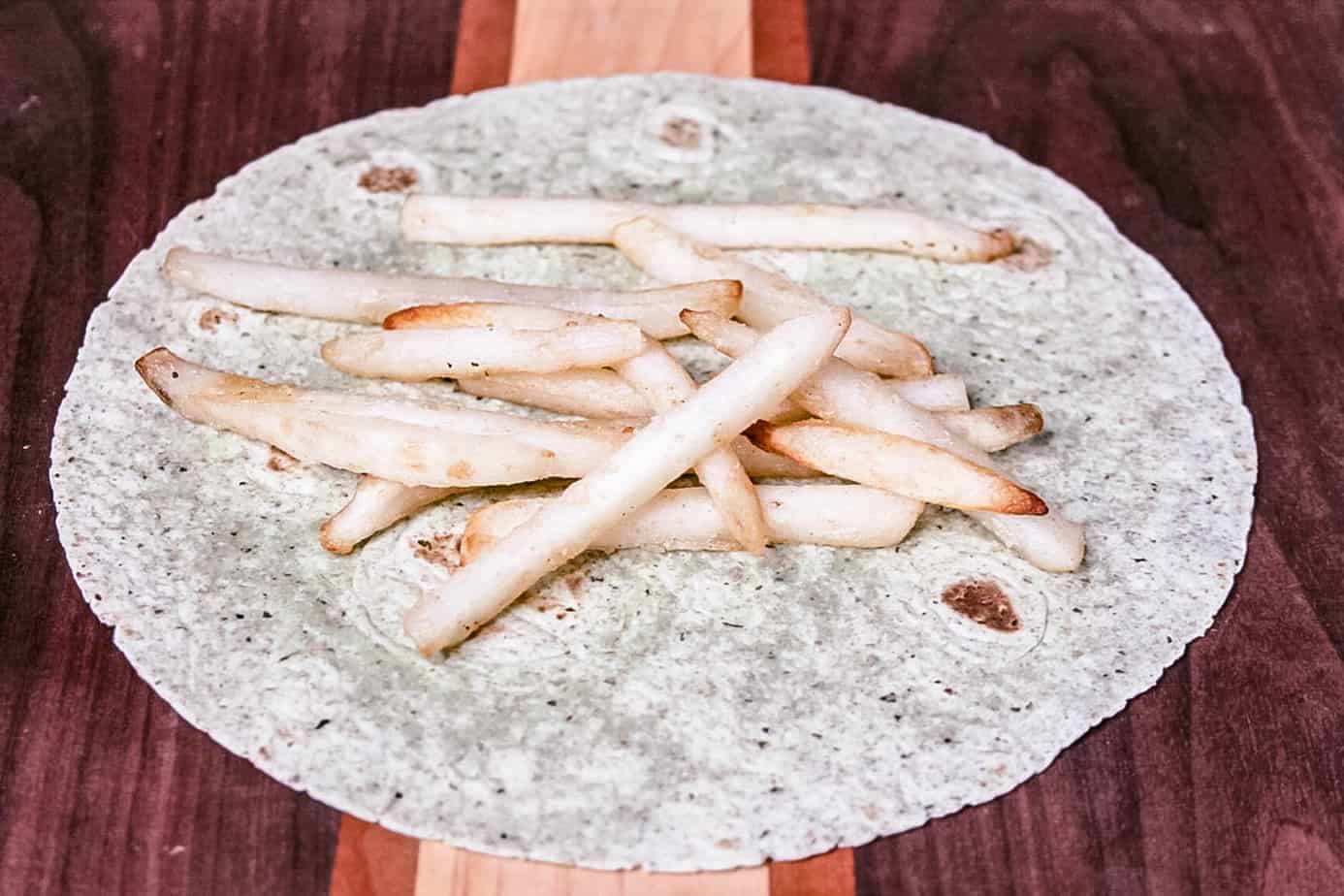 Add the chicken, lettuce, and other toppings.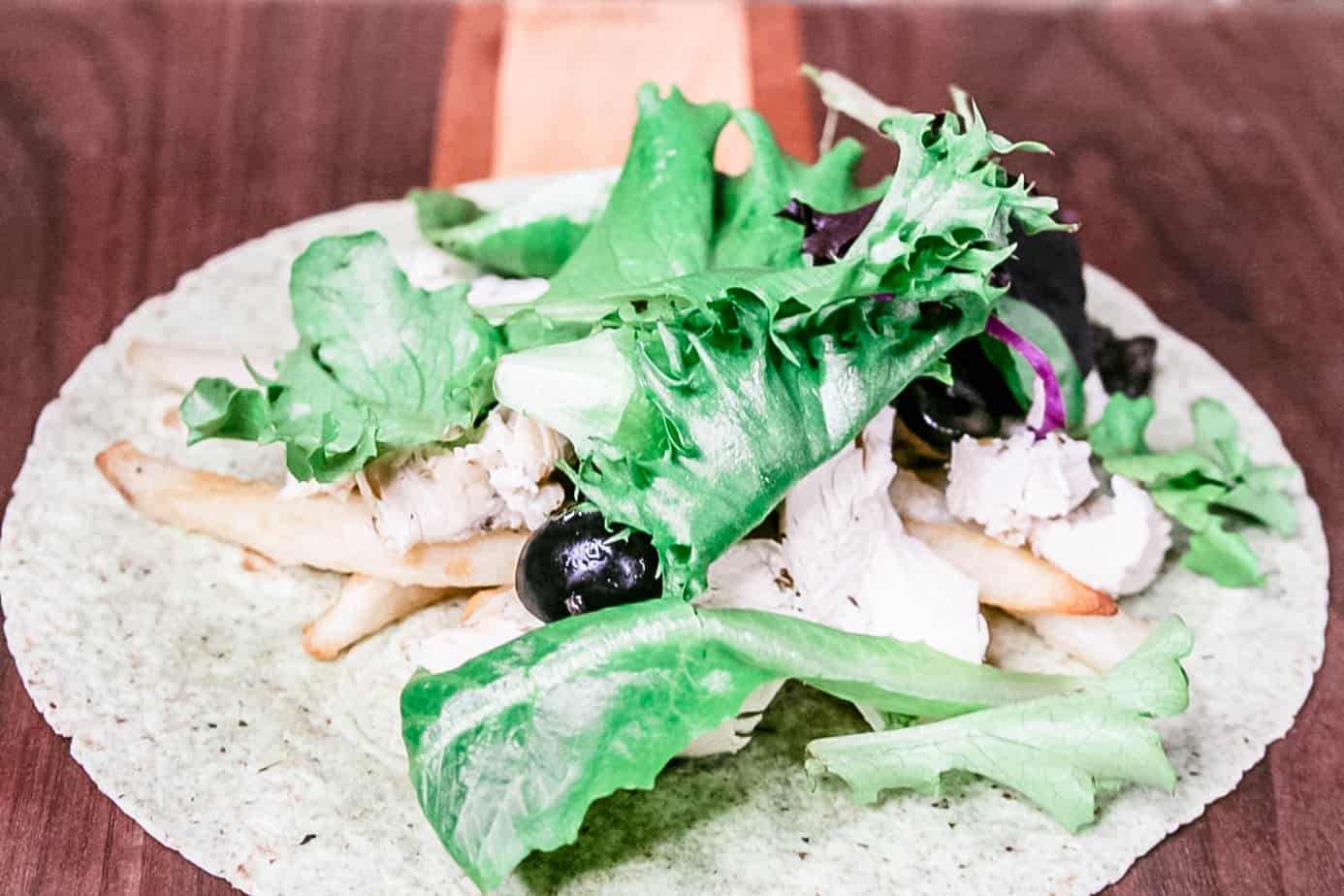 Wrap up in wax paper.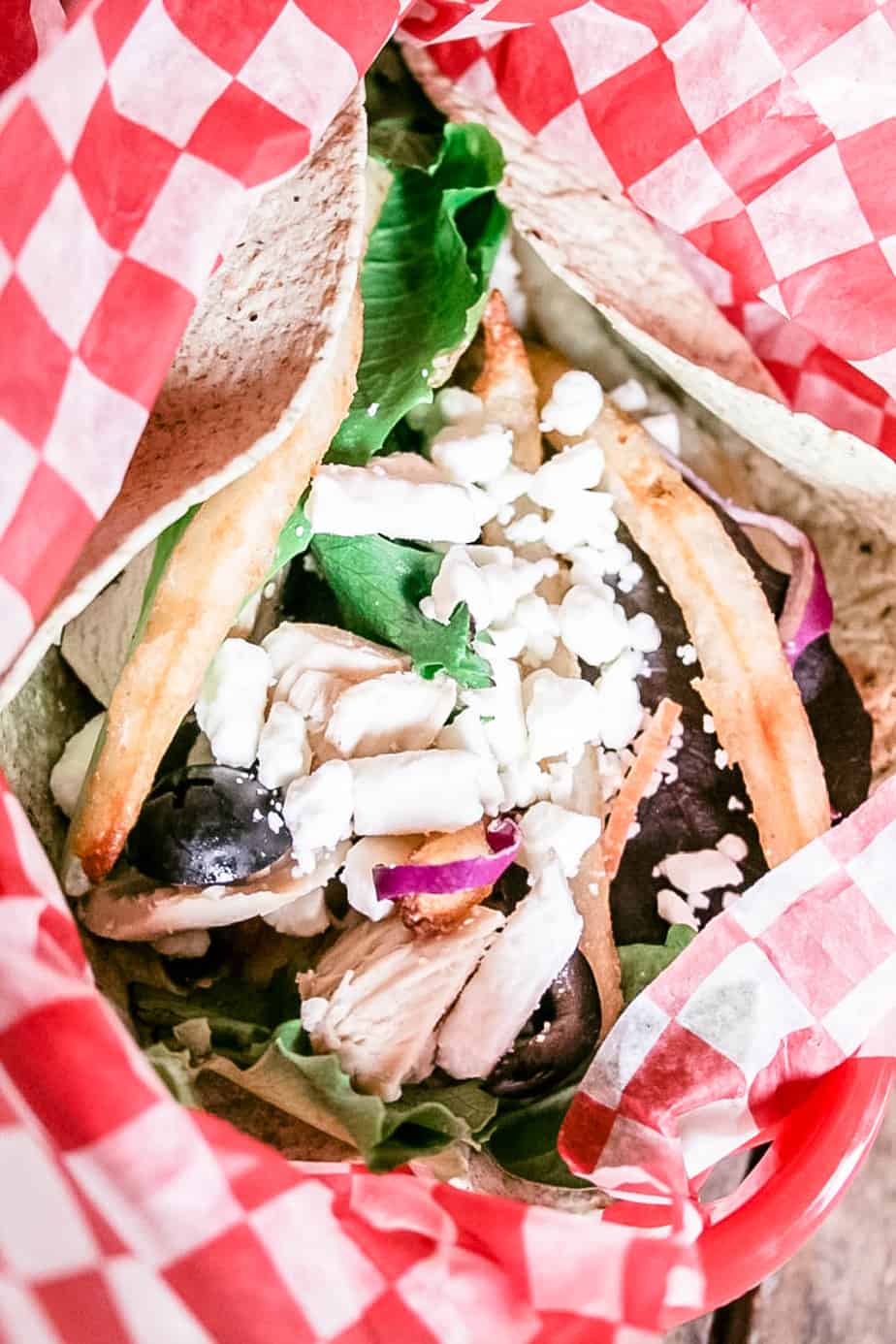 These wraps are so easy to make and can be used with leftover chicken or even a store made rotisserie chicken. We love eating ours in these plastic baskets and wax paper. The clean-up is a cinch and it makes for great game day watching enjoyment.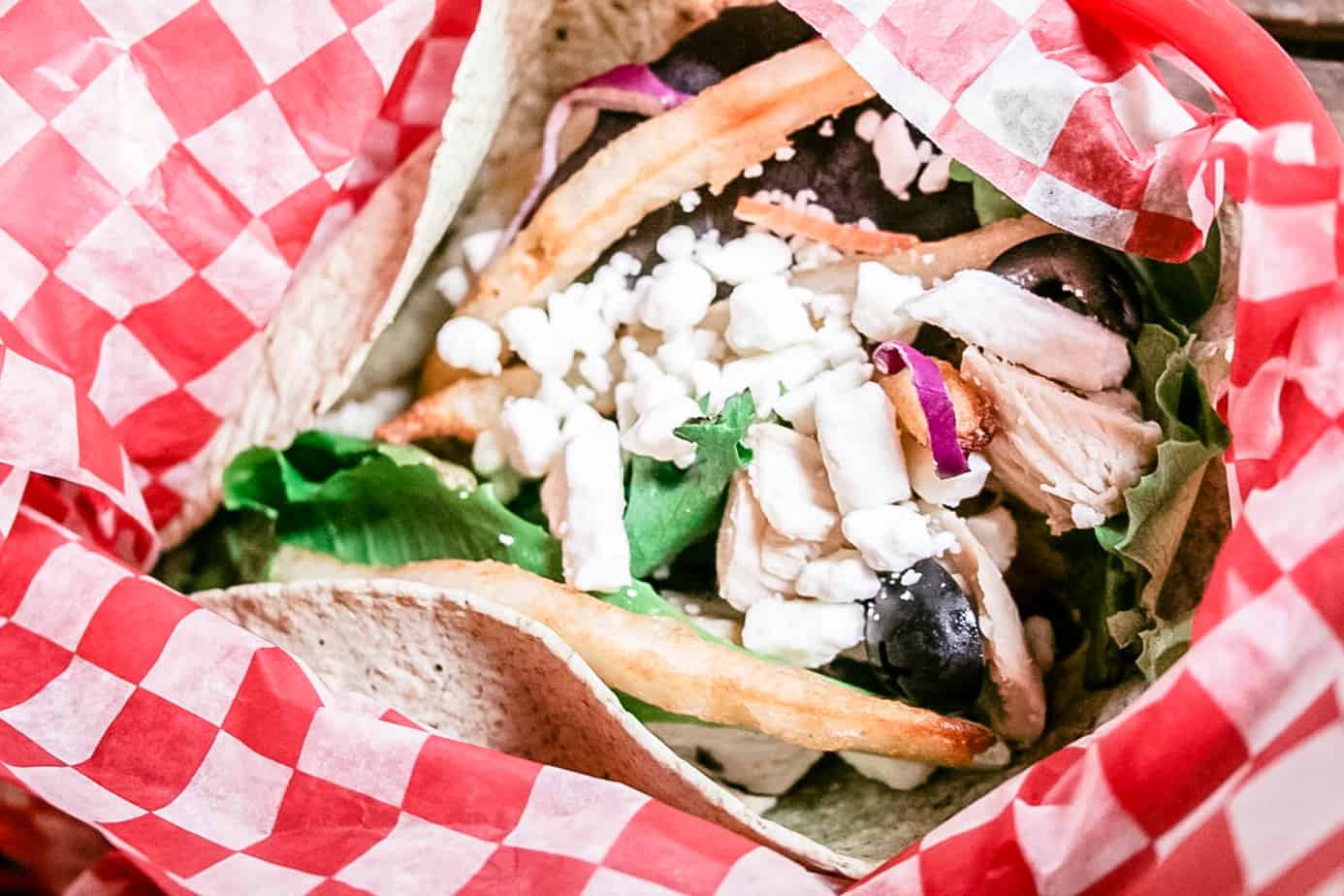 McCain Foods is a multi-national company established in Canada. It's the world's largest manufacturer of frozen potato products with Walmart as the go-to retailer of choice. Be sure to pick up your favorite variety today in the freezer section and use the rebate above!