We have an amazing covered porch that I absolutely love. This year I wanted to paint a Welcome sign that had a bit of a distressed look that would go with the rest of our decorations and décor. I love this Vaseline Paint Resist Paint Trick when creating a distressed look for signs and furniture.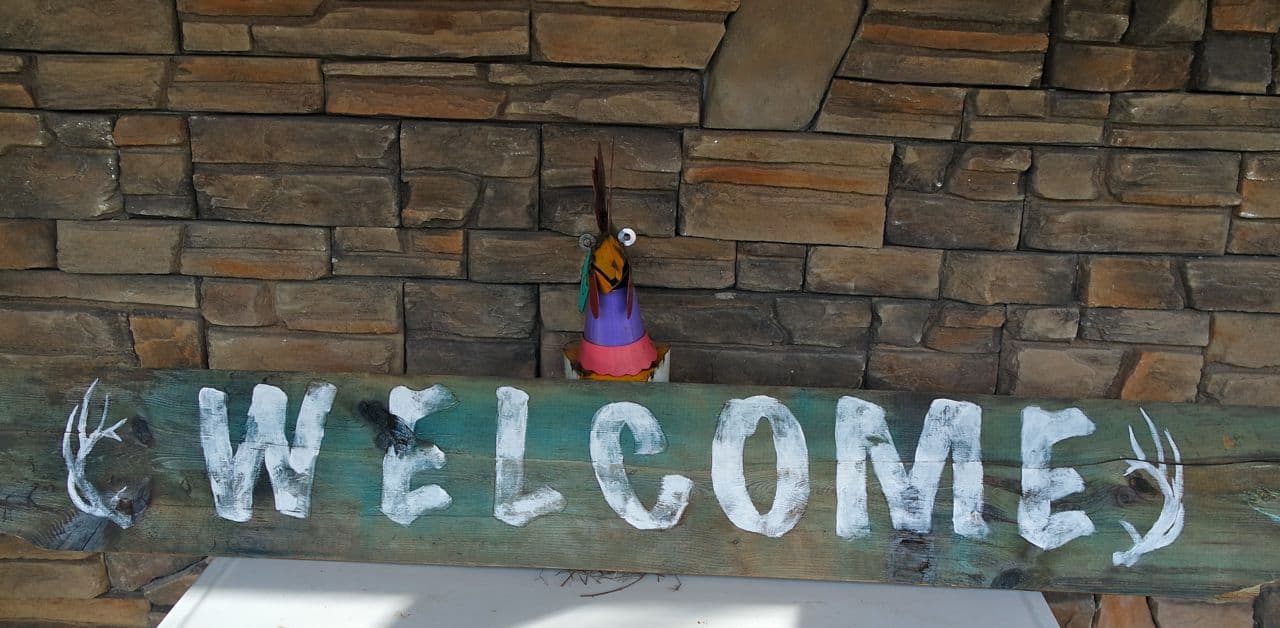 How to Distress A Sign with Petroleum Jelly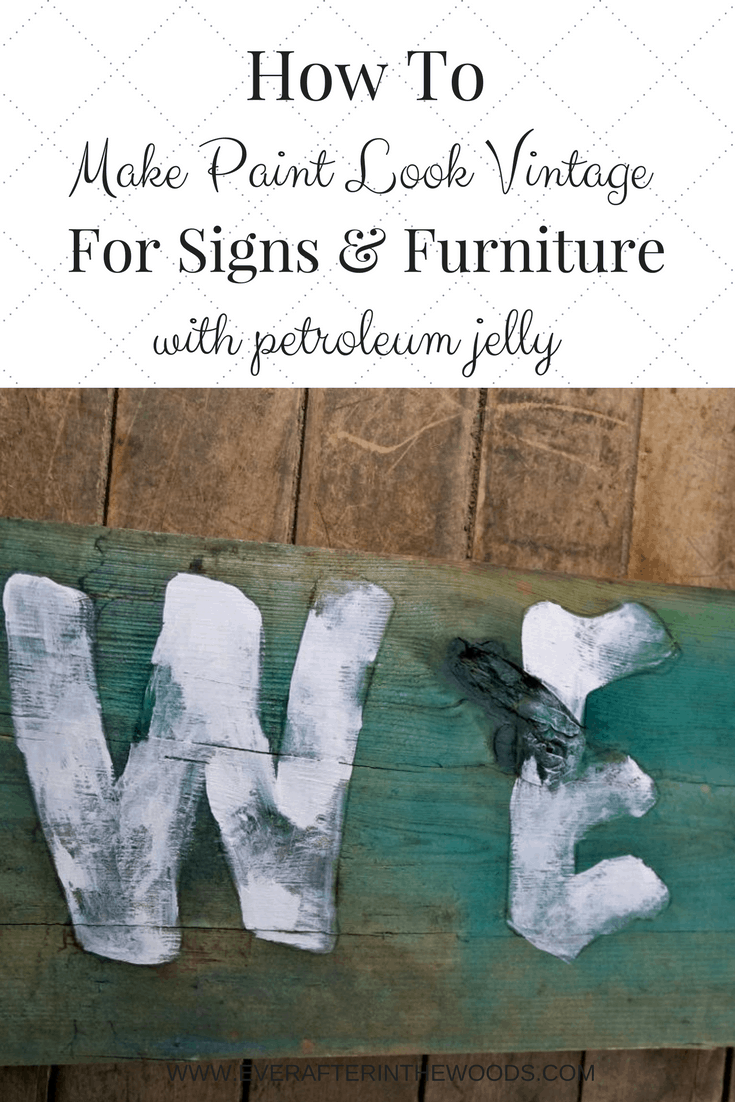 I had my husband cut a piece of wood to the size that would be perfect for our welcome sign above this cute vintage buffet that is a DIY project for another day! This wood that we had was weather already but I wanted to add a little bit of color to the wood so I used a bit of blue and green paint on a rag and wiped as I went along to get a great colored finish to paint my welcome sign.

The next thing I did was to cut out vinyl lettering using my Cricut Air. I placed these letters on the wood and traced around each letter and antler for an outline as a base for my painting.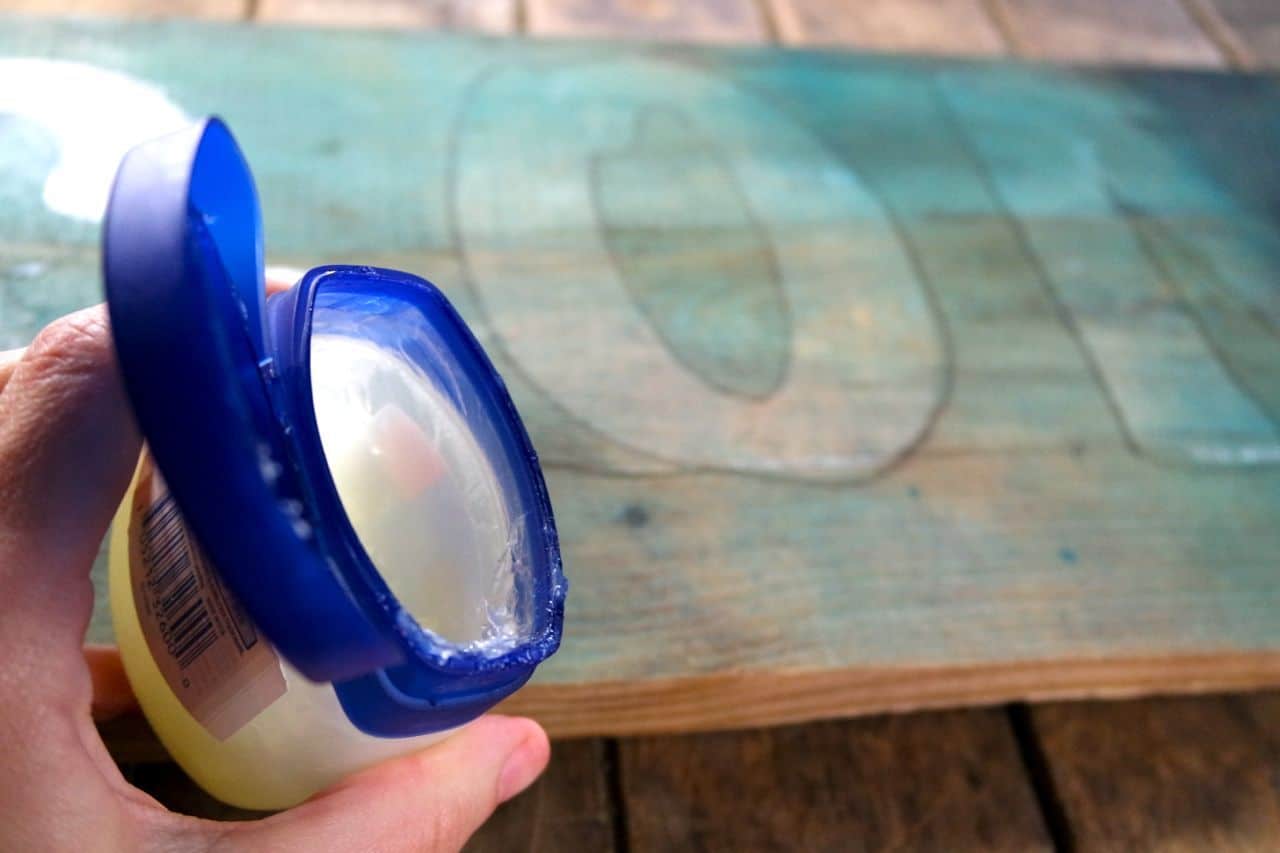 Then I put some petroleum jelly in random places on each of the letters before painting. After the jelly was on the letters I used a white paint to fill in each letter. Note- the paint does not adhere to where the jelly was placed prior to painting. This gives you an easy way to distress or make a sign look vintage.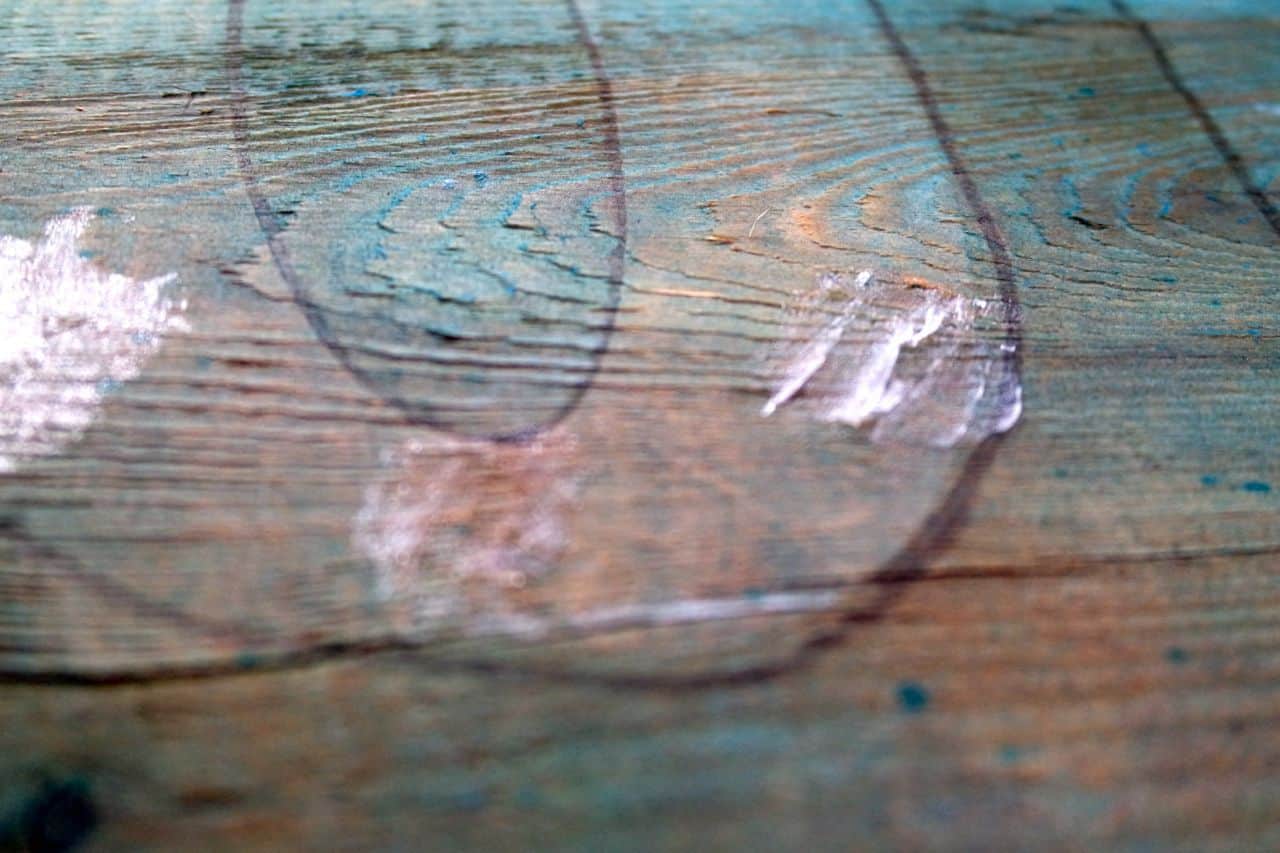 Once I had the Welcome painted the way I liked them painted, I covered the whole sign with a clear coat. What a great way to make a sign look vintage. It was such an easy way to distress this welcome sign. You can very easily do this same technique with furniture too. I love how it came out… what do you think?