Oh man- apples, harvest and fall- all of my favorite times of the year! We have an apple tree in our yard that my husband's grandmother used to make apple pie from and now I am lucky enough to be able to use the same fruit from the same tree to make my version of apple pie filling.
You all know my adversion to making pies because I never feel they come out right- but I did rock a homemade peach pie. So instead I like to use this apple pie filling in other desserts or dare I say it a topping to vanilla ice cream…. this is delicious by the way! You can also put this apple pie filling into the middle of muffins, wrap in phyllo or pie crust pieces to make apple bombs or when the mood strikes simply eat straight from the jar.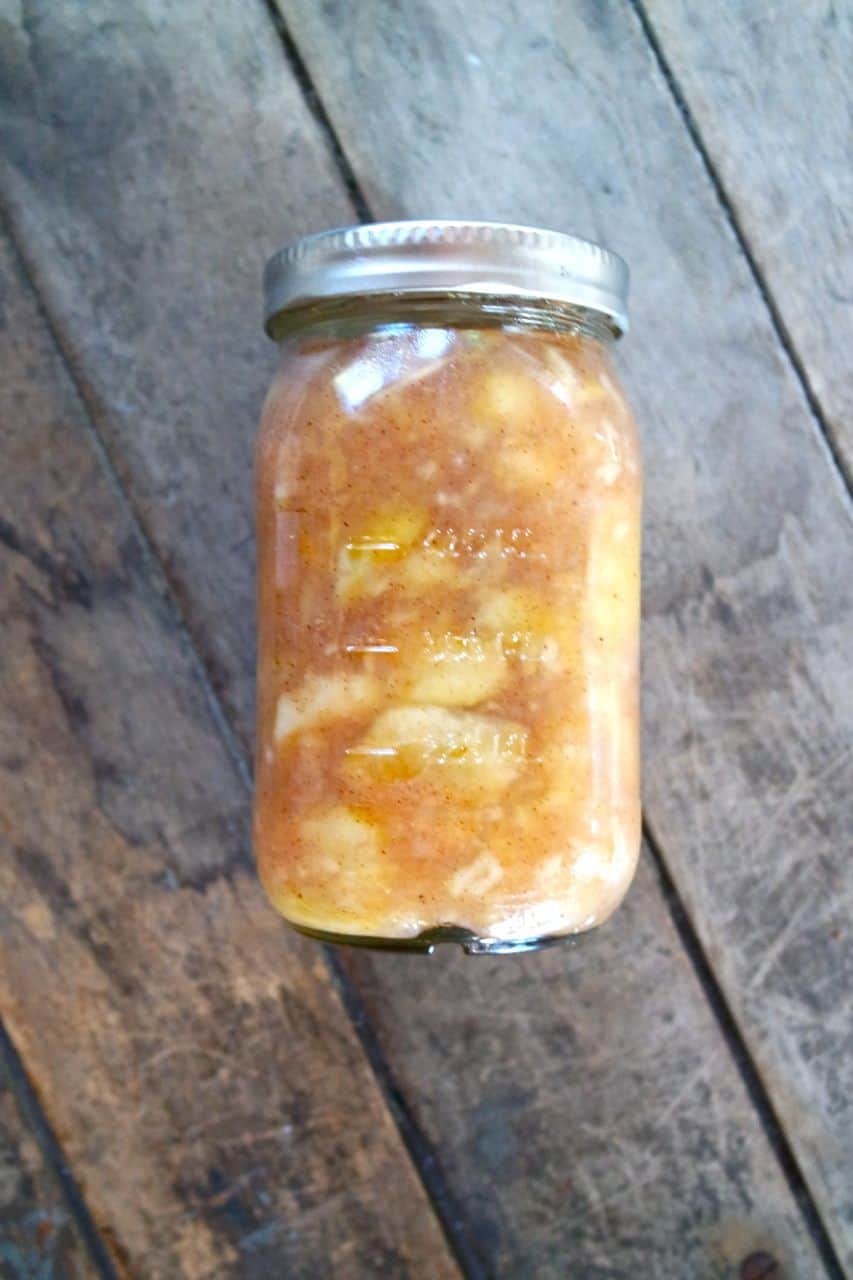 This recipe can be frozen for up to a year, simply just defrost and use. This will definitely be a recipe you will revisit time after time.
Apple Pie Filling
Ingredients
9 cups sliced apples
2 TBSP lemon juice
5 cups water
2 cups sugar
¾ cup cornstarch
1TBSP cinnamon
1 teaspoon salt
1 teaspoon nutmeg
½ teaspoon all-spice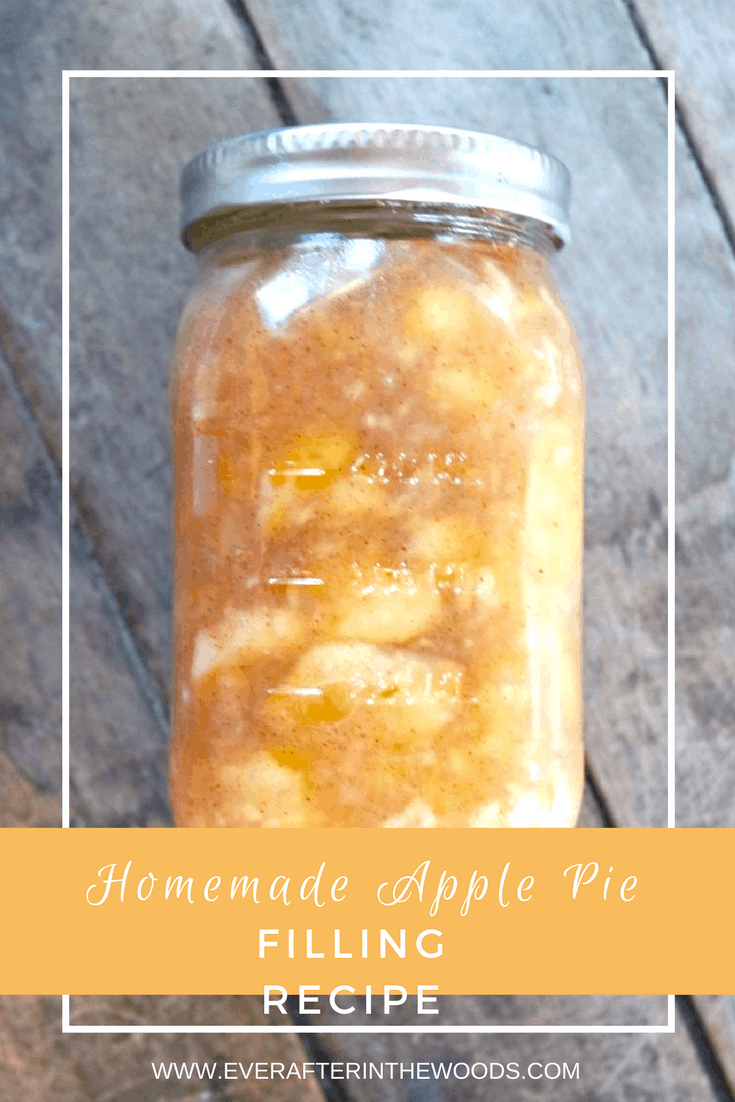 DIRECTIONS
In a large bowl, toss the apples with lemon juice and set aside. Place water into large pot, add remaining ingredients and bring to a boil. Boil for about 2 minutes until it becomes thick in consistency, stirring constantly.
Add apples and return to heat. Bring to a boil. Reduce heat and simmer about 10 minutes until apples are tender.
Pour into 2 freezer containers with ½ inch headspace. Seal and freeze.
It is really that easy- you can make this in large batches, simply double or triple the recipe. It is a great filling that has so many uses and I hope that you make it yourself and enjoy.
Happy Baking!