I participated in this campaign on behalf of Wendy's Bloggers. I received Noshi Food Paint to facilitate my review, but my opinions and creative content are my own.
Mealtime can definitely be stressful when you have children but it doesn't have to be. My daughter had so much fun eating breakfast with Noshi Food Paint this past weekend.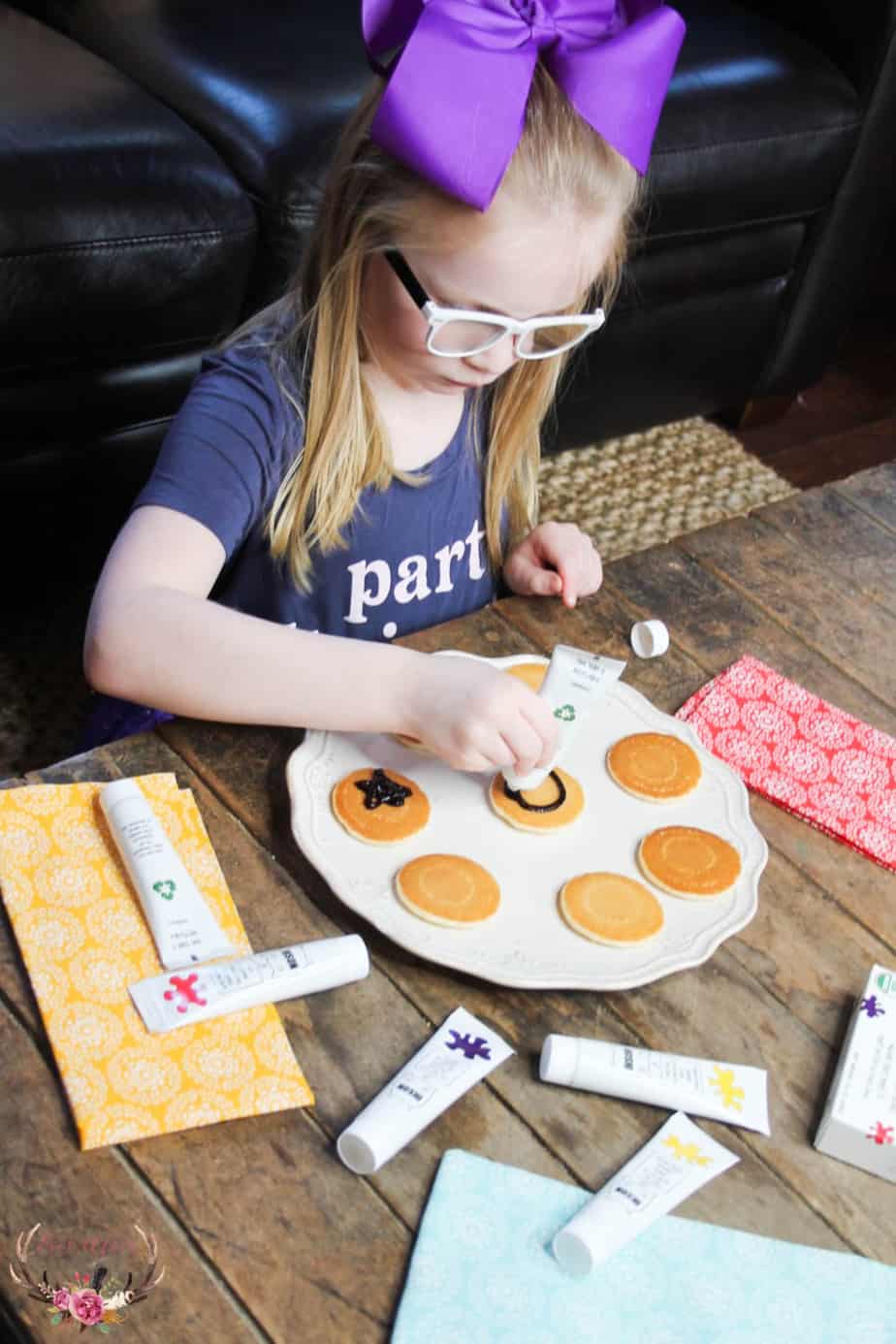 Have Fun at Mealtime with Noshi Food Paint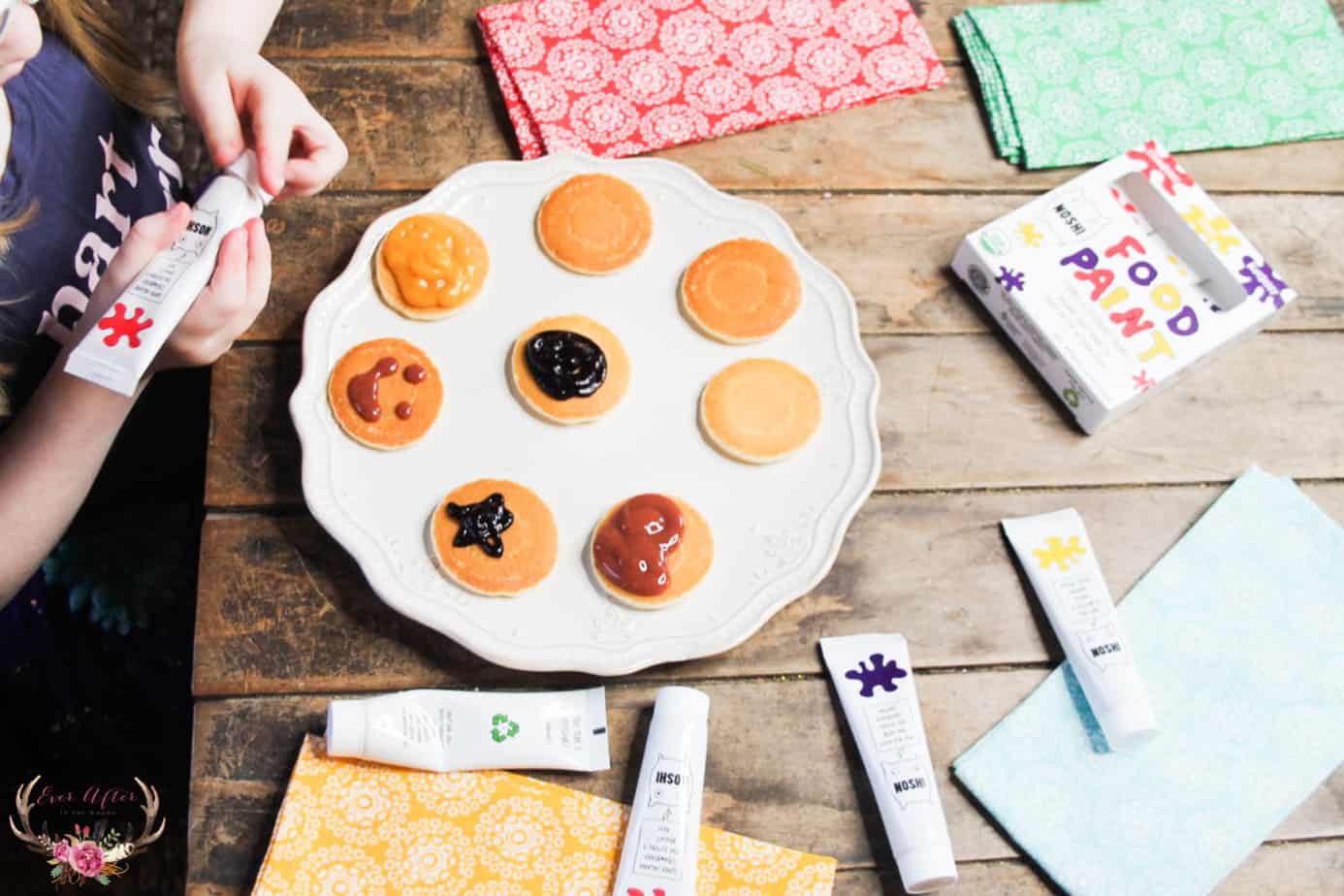 We often struggle with getting my daughter to eat well at mealtime. I know there are numerous parents that have the same battle that we do. This past weekend we tried Noshi Food Paint on our pancakes and not only did she eat an entire serving but she was happy doing it.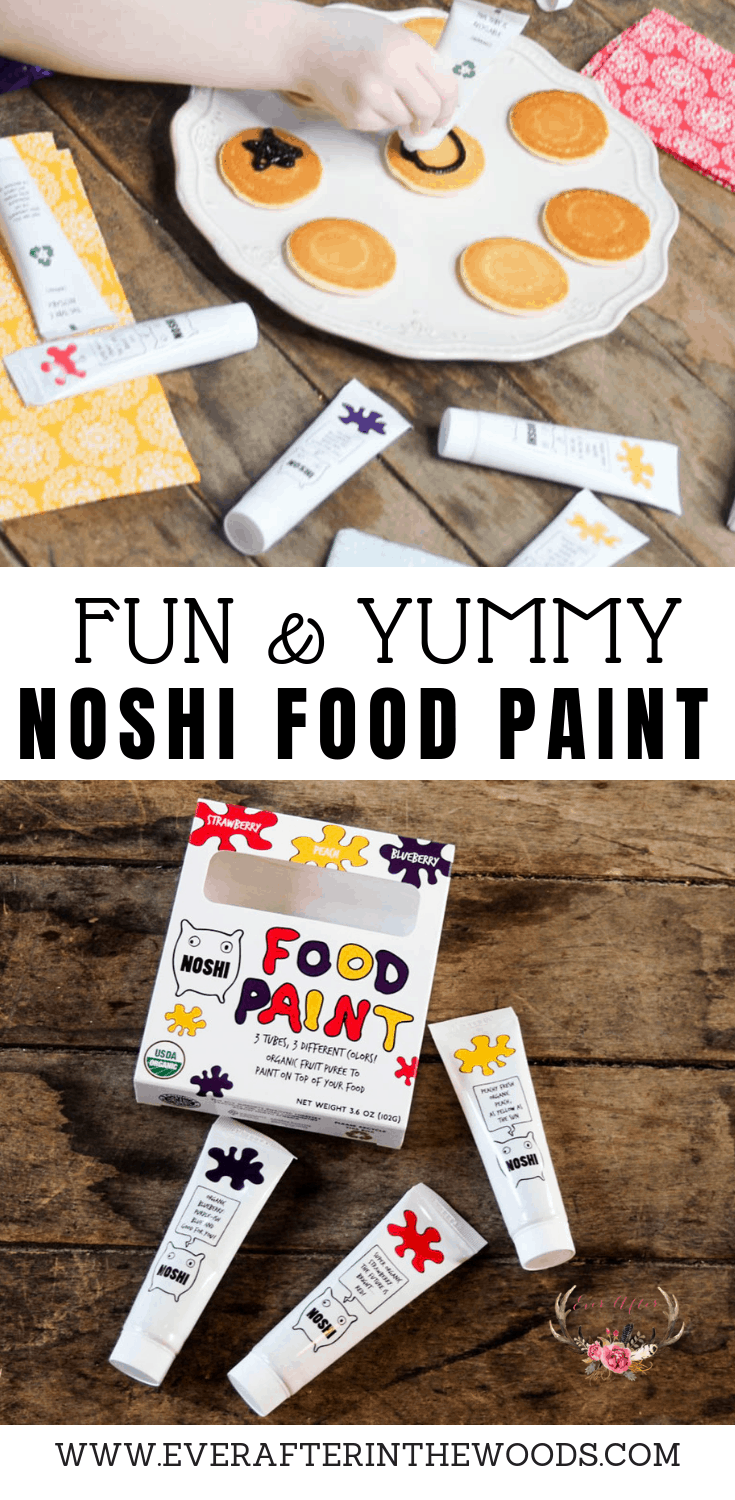 Noshi Food Paint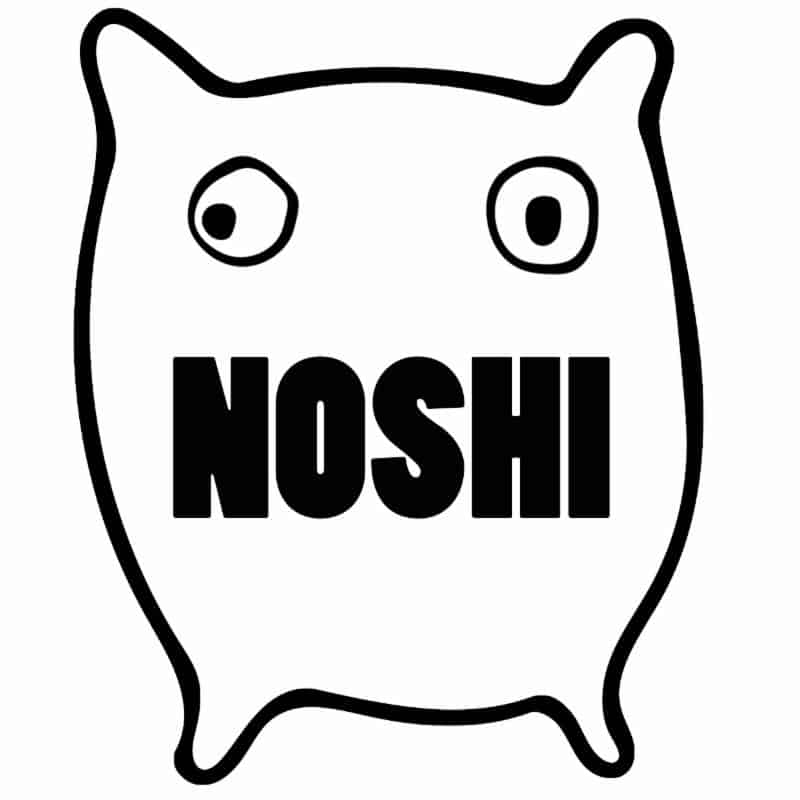 Noshi Food Paint is a condiment like maple syrup but packaged in small tubes that are perfect for little hands. Our children always want to do it themselves, but as a mom I often say no to try and stop a mess from happening.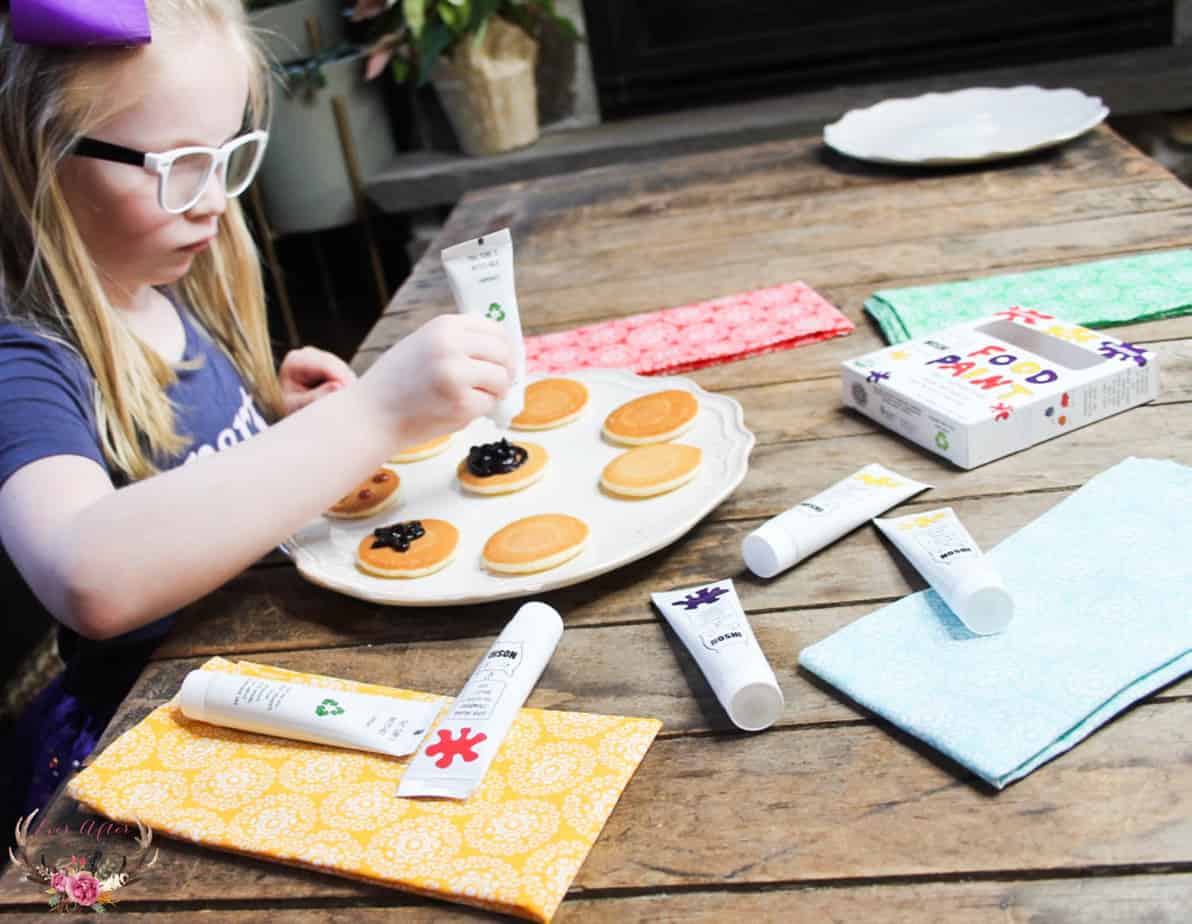 "You get to draw pictures and then eat it." – Mia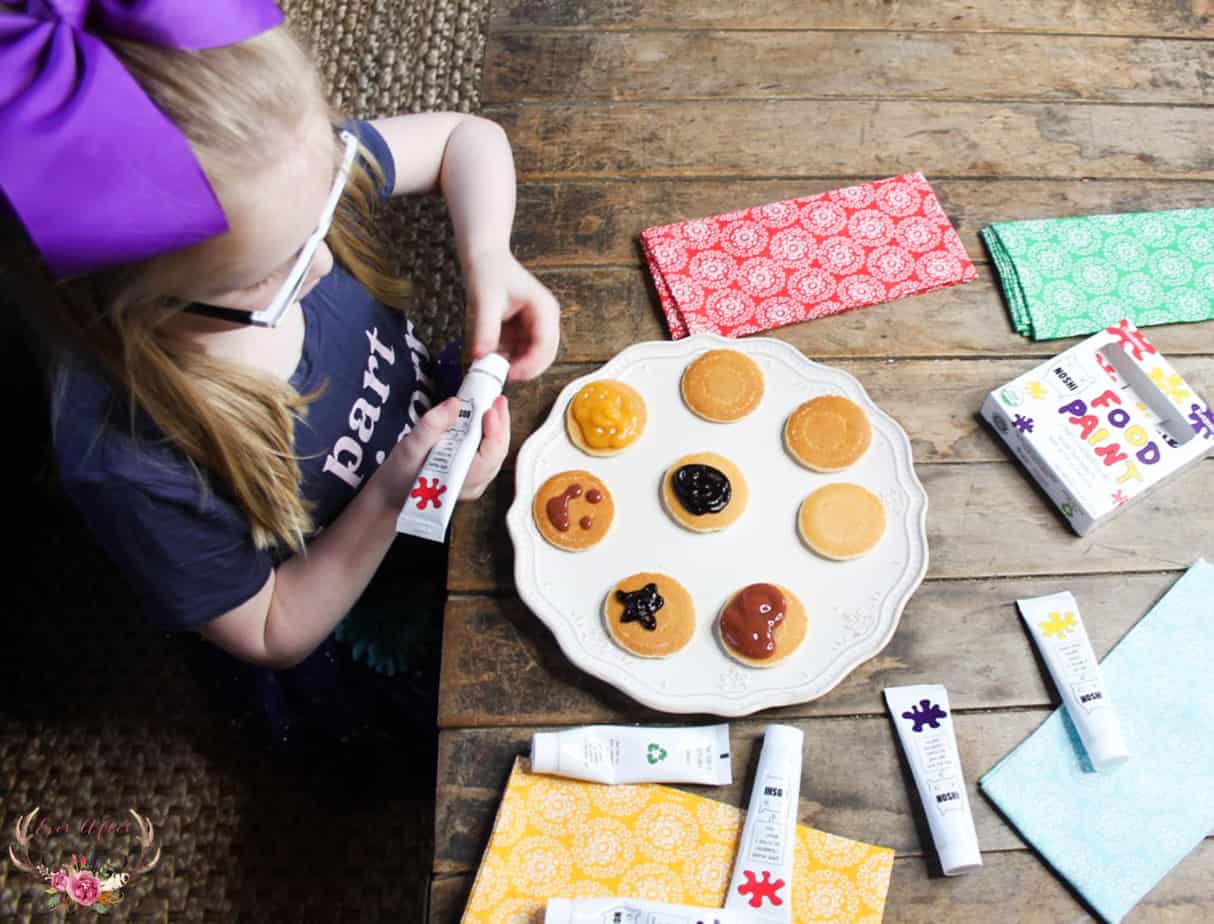 These Noshi Food Paints come in small tubes that are perfect for little hands and come in three different colored organic fruit purees: red strawberry, yellow peach and purple blueberry.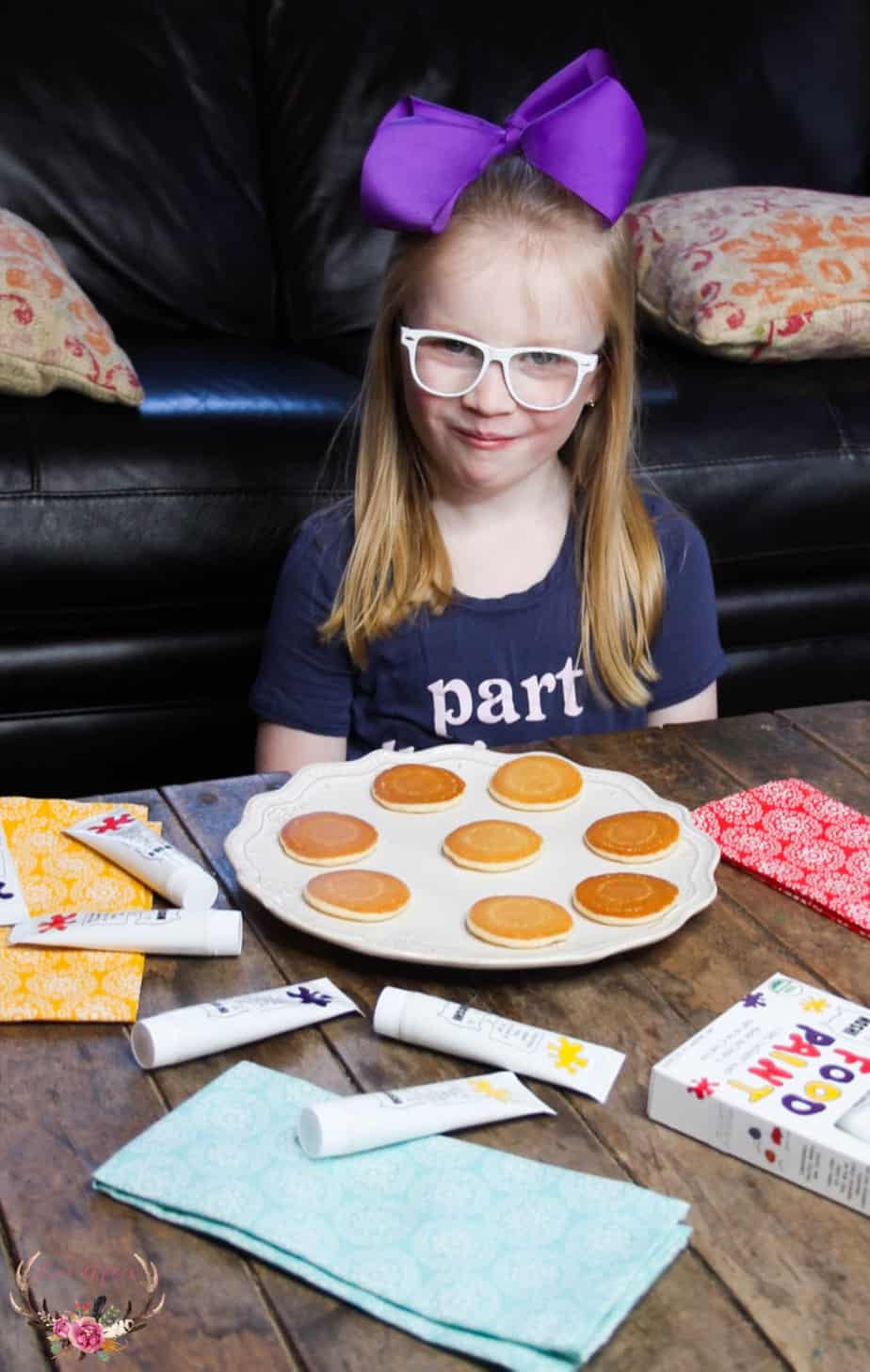 Give Kids More Responsibility
I have noticed that when we allow our kids to be active participants in meal prep, they are more willing to eat and try new things. Giving kids more responsibility when it comes to their food choices is beneficial on many different levels. Using Noshi Food Paint sparks creativity too!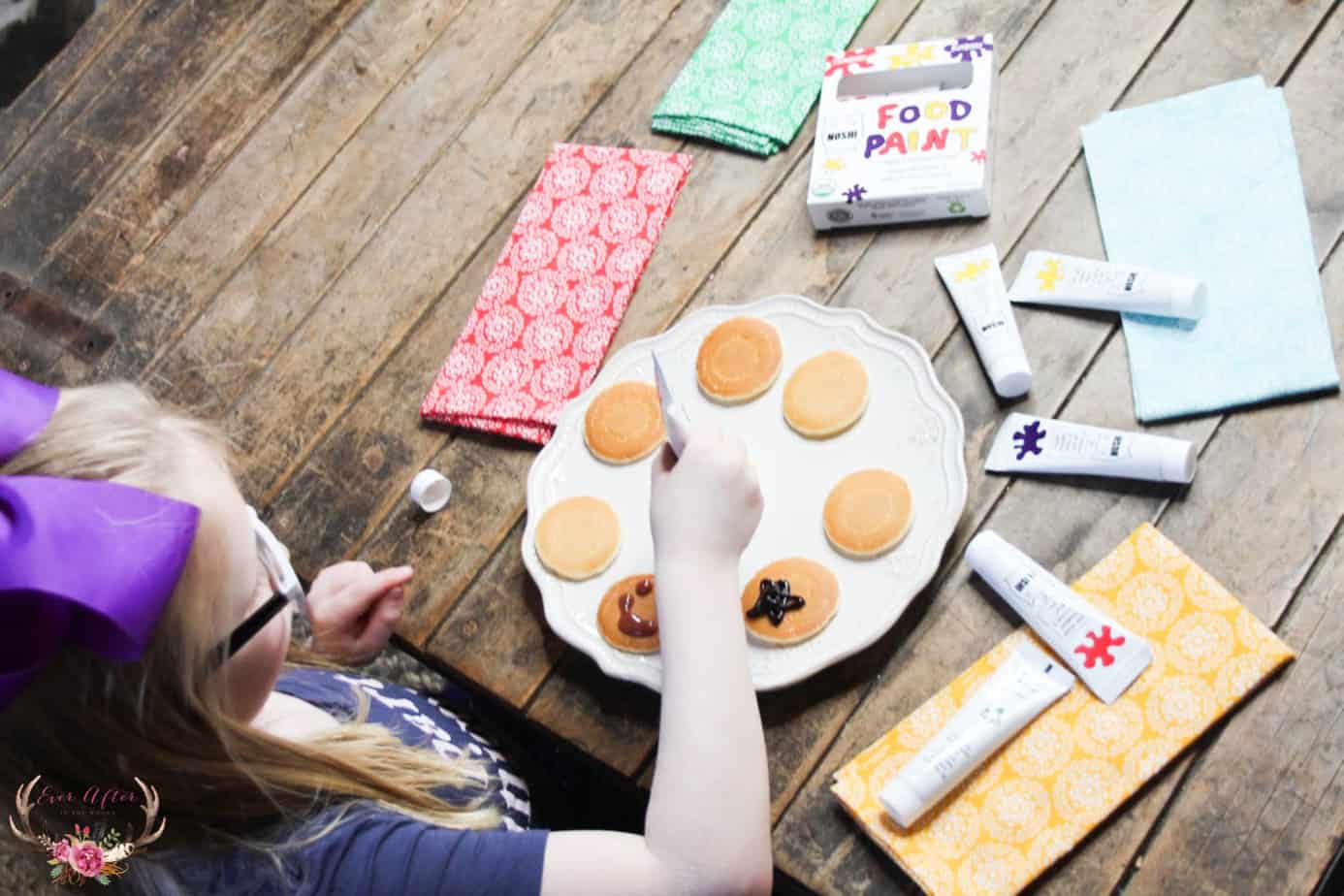 "The colors were cool and they tasted good too." – Mia
Noshi Food Paint is just $6.99 on Amazon. Order yours today. These make great gifts and also a cute party activity too. Noshi Food Paint is organic, gluten-free and healthy. It has low sugar content and it's yummy, so you can feel good giving to your kids.