You had me at hello….. you read the title correctly- hot milk cupcakes with a whipped cream and fresh cherry filling. I can not tell you how delicious this recipe is… heating the milk and butter adds such a deep flavor to these cupcakes you may want to add this liquid to many of your recipes. It almost gives it a custard type flavor. Yup-delicious!
I used cherries because they were in season but you could very easily substitute out any type of fruit. Peaches, strawberries, blackberries…. really whatever you like will work beautifully with these cupcakes.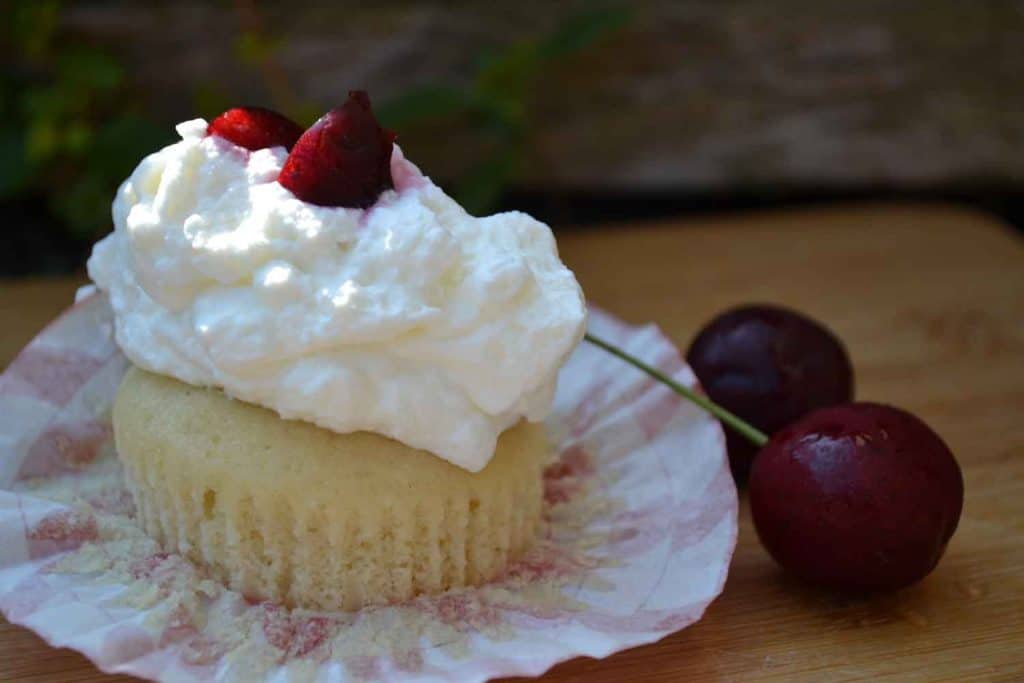 Hot Milk Cupcakes with Whipped Cream and Cherries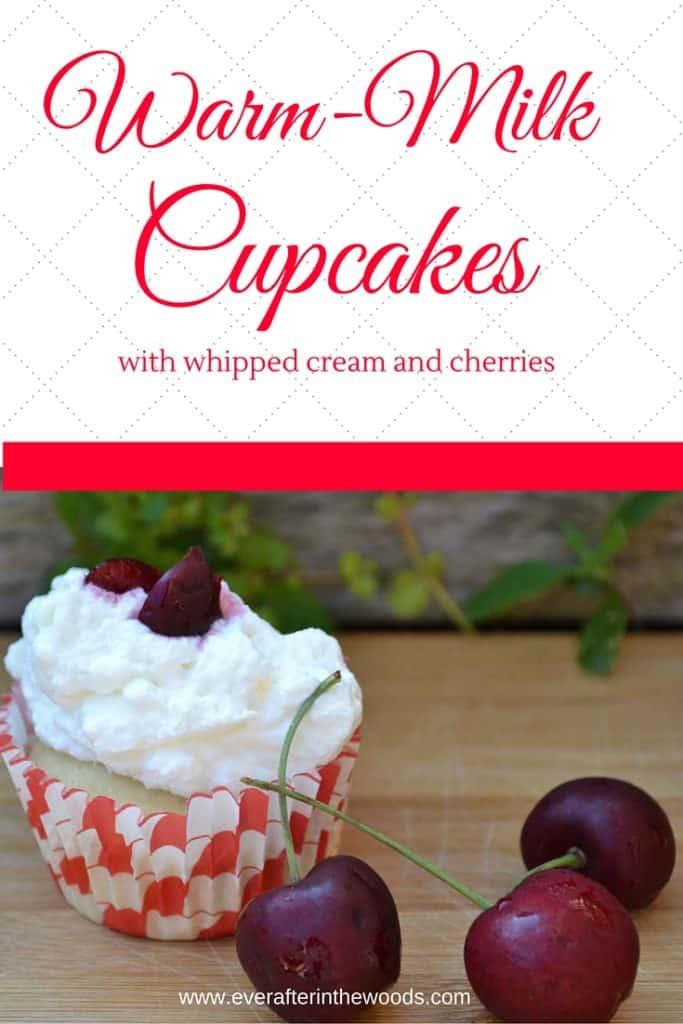 Hot Milk Cupcakes with Whipped Cream and Cherries
Ingredients
2

eggs

1

cup

flour

1

tsp

baking powder

1/2

tsp

salt

1/2

cup

whole milk

2

tbsp

butter

1

cup

sugar

1-1/2

tsp

vanilla extract

Filling

1/2

cup

whipping cream

1

tbsp

confectioner's sugar

1/2

cup

chopped fresh cherries
Instructions
Preheat oven to 350. Line muffin pan with liners.

Crack the eggs into a small bowl. Place the bowl in a large bowl filled with hot water. Let stand, approximately 10 minutes until the eggs are warm.

Bring the milk and butter to a boil in a small pan.

In an electric mixer,

Combine the eggs and sugar until light and fluffy, approx. 5 minutes.

Add the flour, salt and baking powder and combine.

Add the hot milk mixture and vanilla to combine.

Pour into muffin pans.

Bake 20 minutes.

To make the filling-

Whip the cream and sugar in a bowl until peaks form.

Add the cherries.

Stuff the cupcakes and serve.