The other day when I was at the pond, paddling around on the boat I noticed some mint growing wild along the shore. I could actually smell mint as I went by the patch of green, that is how I knew what it was. I wasn't quite sure what I was going to  do with it but I cut some leaves and brought it home.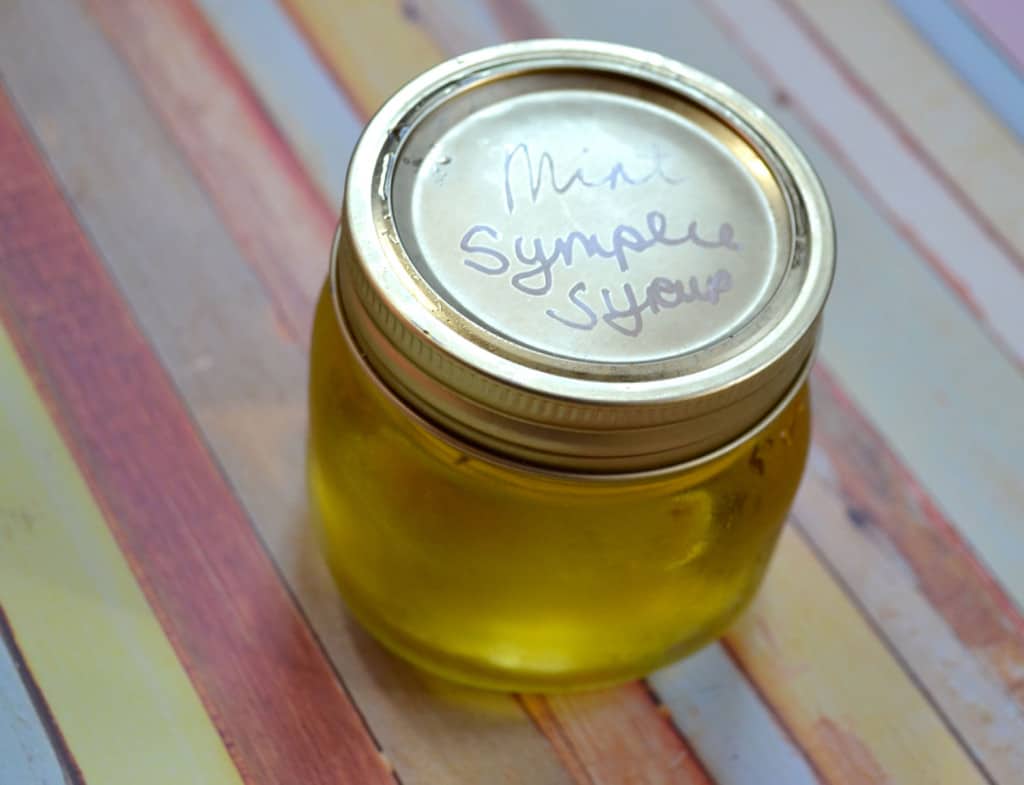 The first recipe I decided to make was Mint Simple Syrup. I figured that the syrup would be the best way to incorporate some mint flavor in my baking. Making simple syrup is easy.
Bring 1 cup water and 1 cup sugar to a boil in a sauce pan, stirring to make sure the sugar dissolves. Take off heat once it comes to a boil and allow it to cool completely before transferring into a container.
With this simple recipe, I added some fresh mint to the pot while the syrup was cooking. I strained out the mint leaves after the liquid was cooled and placed into a mason canning jar.
Your house will smell delicious too! Give it a try.