How to Make Pop Tart Gingerbread House
This is such a cute idea for another way to bring the magic of Christmas to your home. An easy to make Pop Tart Gingerbread House that you can make easily, and the pastries are already iced, and sprinkles added for cute colors and textures. We saw these Pop Tart Gingerbread houses making the rounds last year on the Internet and decided to give it a go ourselves. The kids loved it!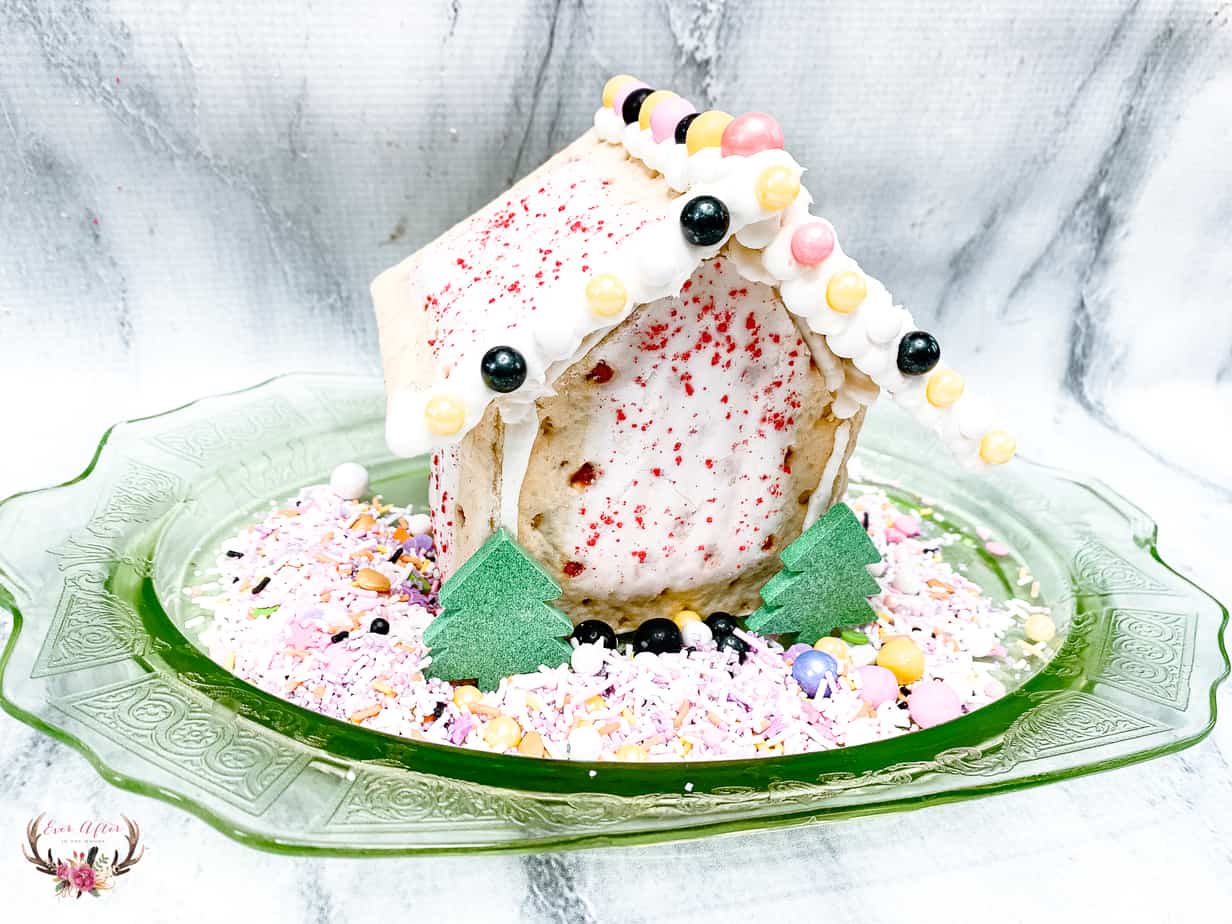 We used the raspberry flavor pop tart for this example, but you can easily use any flavor you like.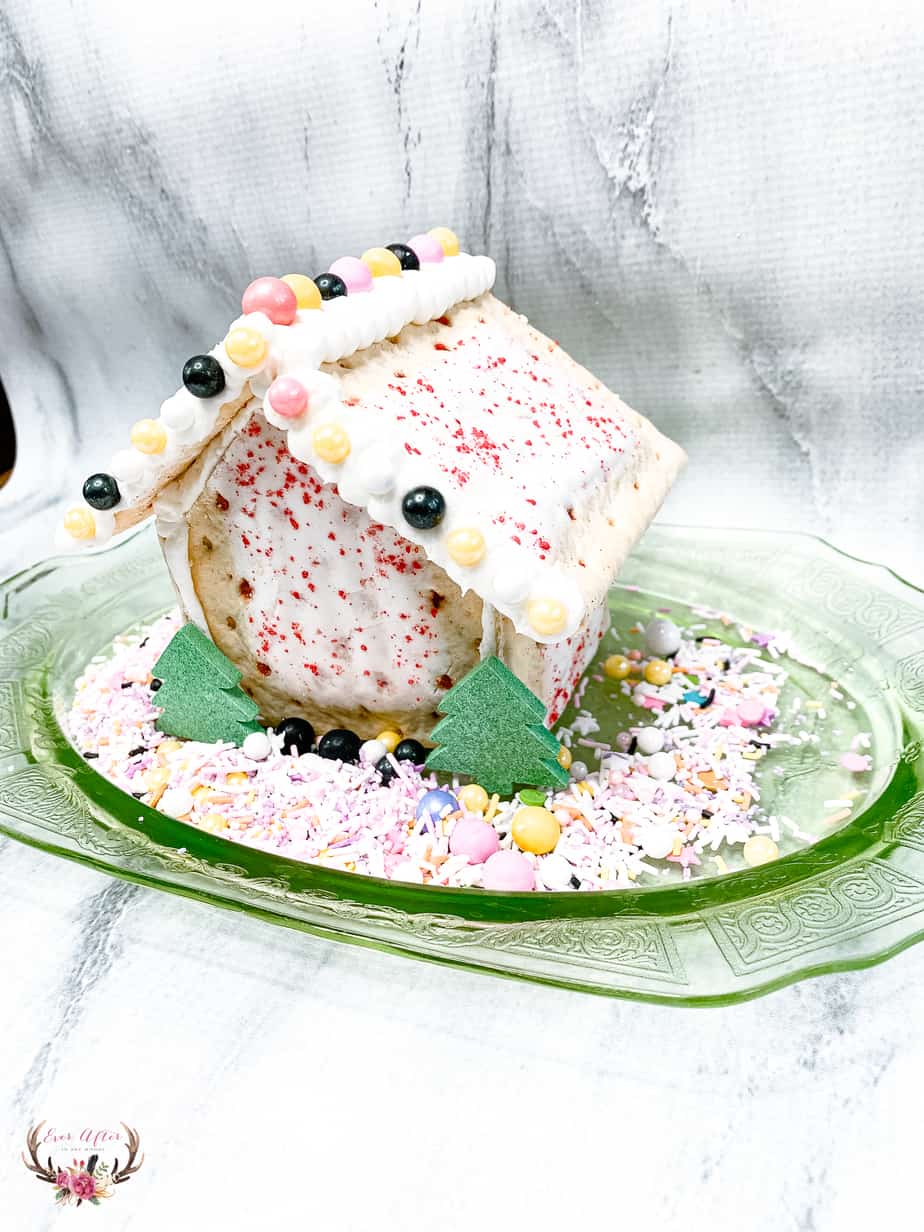 Super fun to make but be sure to use a serrated knife so the Pop Tarts don't crumble.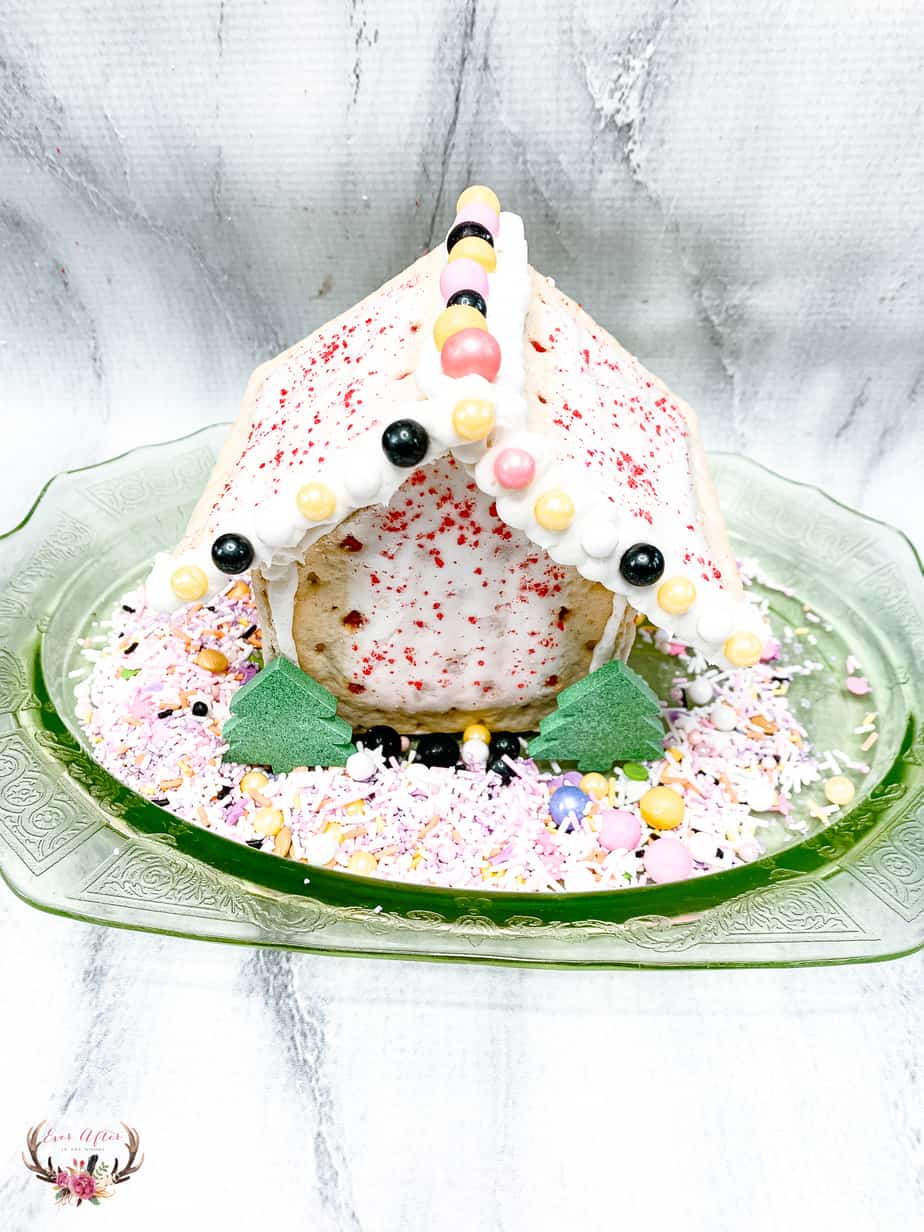 Any candy, sprinkles or treats can work for this gingerbread house. Head to the candy aisle or shop your pantry for leftover candies too.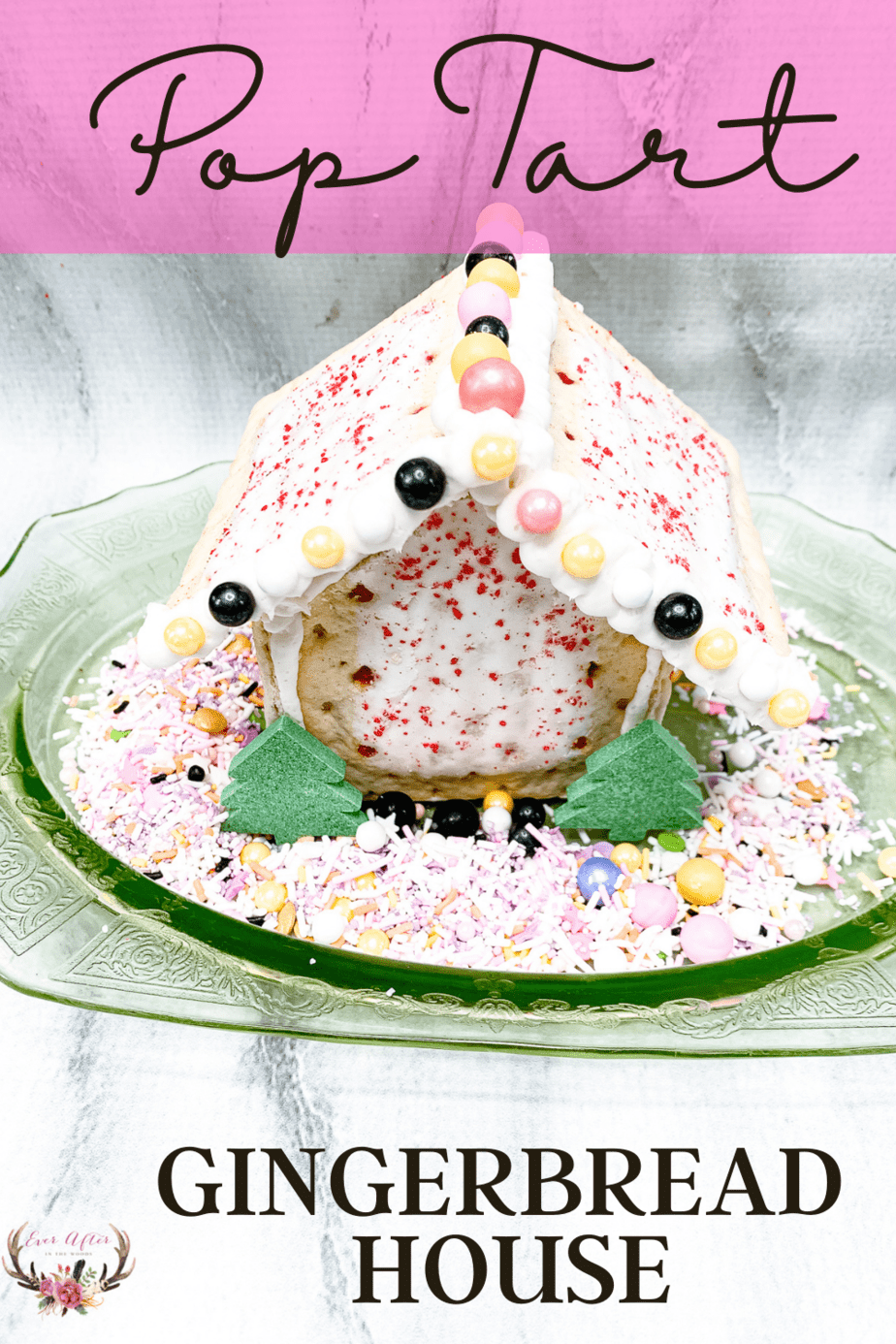 How to Make Pop Tart Gingerbread House
Ingredients
1 pkg. Pop Tarts
Vanilla Frosting
Candy for Decorating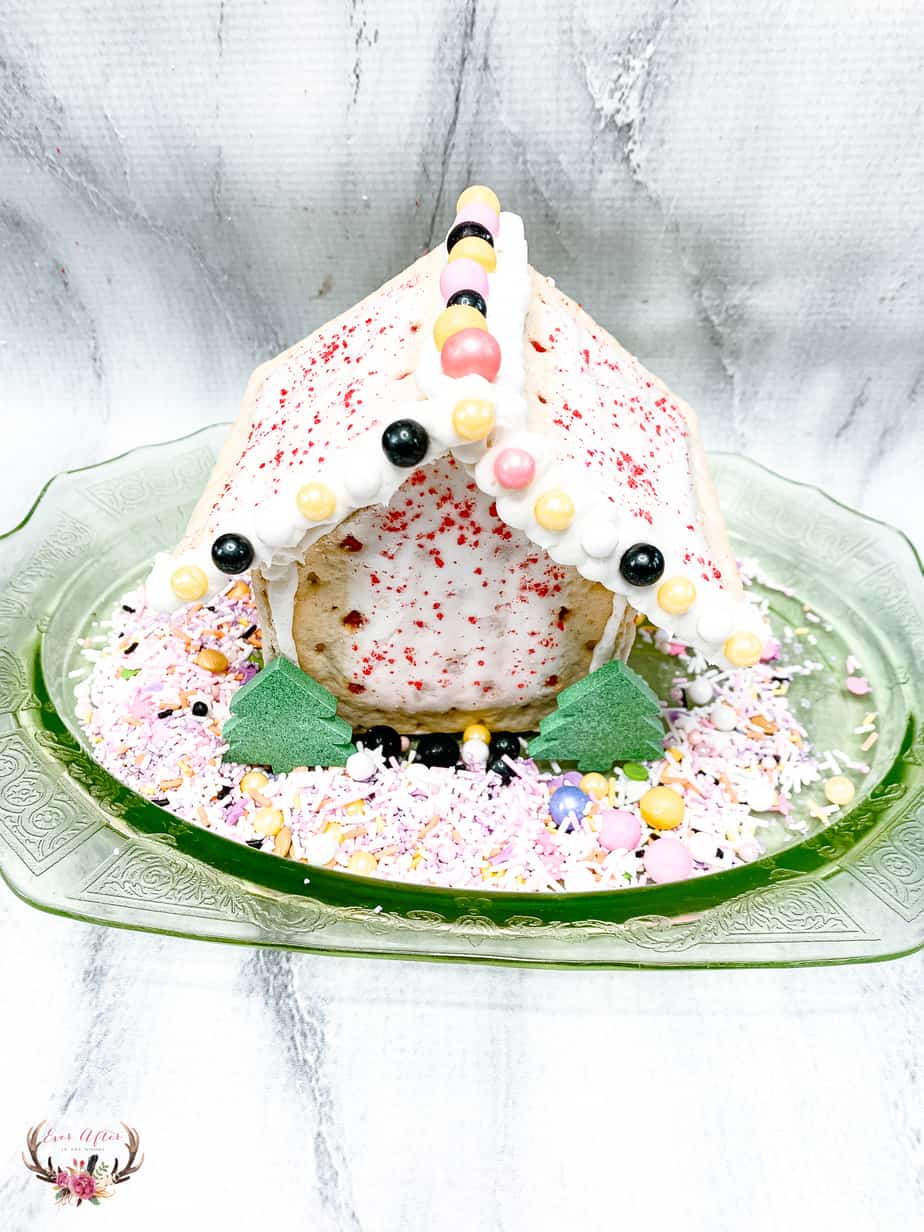 1: Place pop tarts on cutting board and cut the top corners of 2 Pop Tarts to make a pointed top for the peaks.
2: Measure the size of where you cut the peak and cut to match to make your side walls. Repeat with a second Pop Tart.
3: Put your frosting into a piping bag and cut a small tip off the end. Add two sides to the front peak piece with frosting and let this sit for 5-10 minutes or until it is hardened a bit.
4: Add the back peak side with frosting and let harden.
5: Secure both sides of the roof (two Pop Tarts) and again let it sit a few minutes to set up the frosting.
6: Decorate with the candies and sprinkles. Be extra gentle with this step.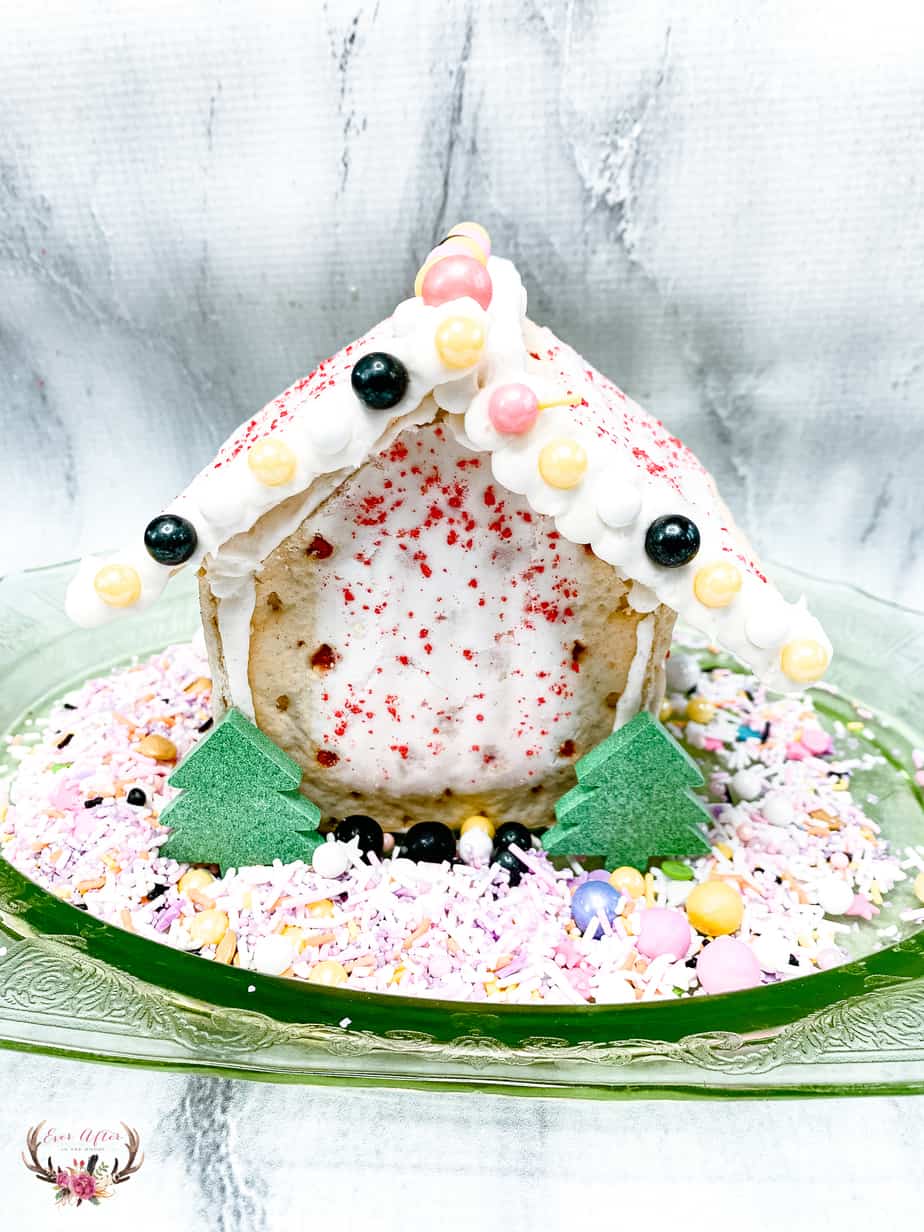 How long will the gingerbread house last and be edible?
Yes, you can eat all the pieces as long as you are using edible ingredients and it will be good to eat for a few days if left uncovered. To be honest we do not actually eat ours but it is more of a decoration.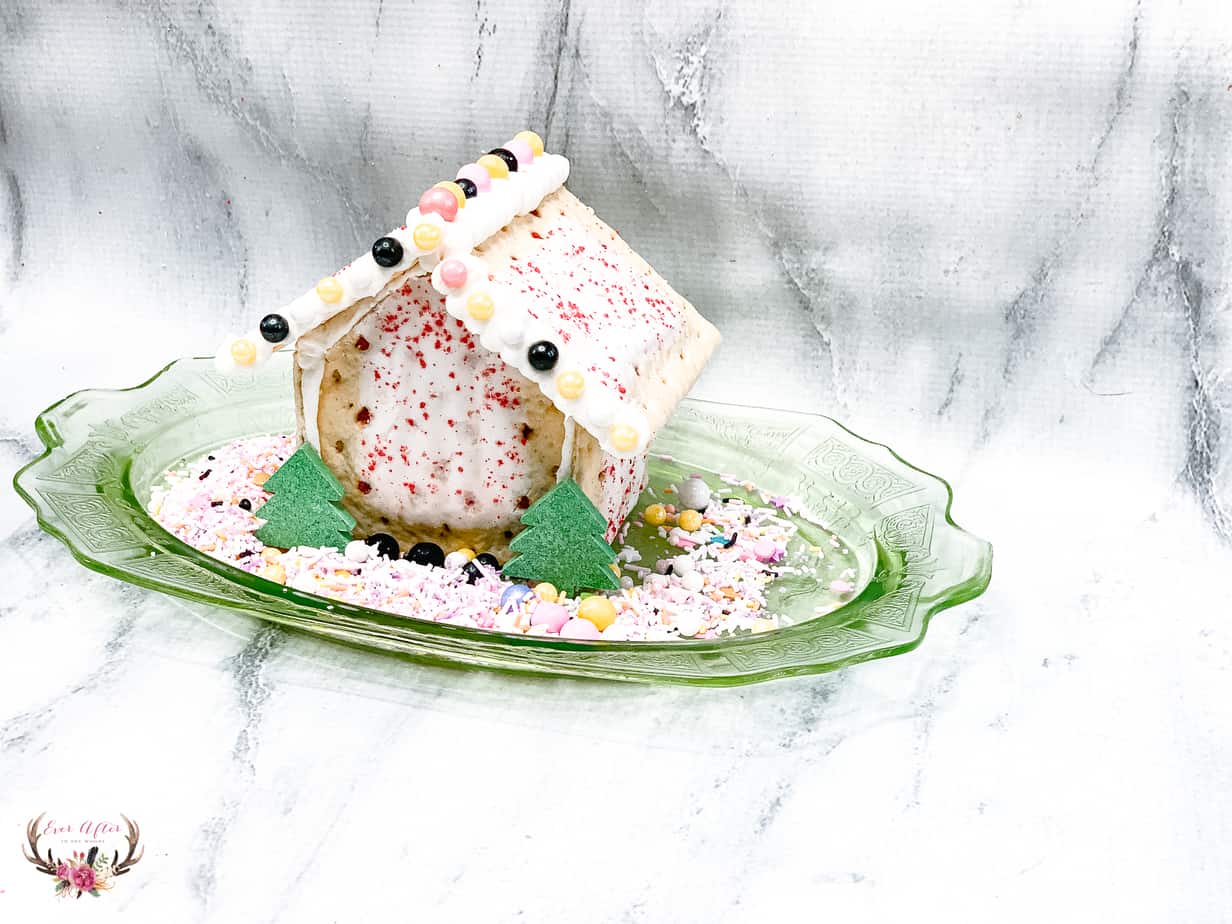 Is this easier than a gingerbread house kit?
I think both have their issues while letting the icing dry but as long as you have a little patience, you should be good to go.