Are you looking for a fun and educational trip to do with your kids in NYC? We reentry took our children to the Intrepid Air and Space museum and they had a blast! It was educational, interesting and fun with  many opportunities for photos.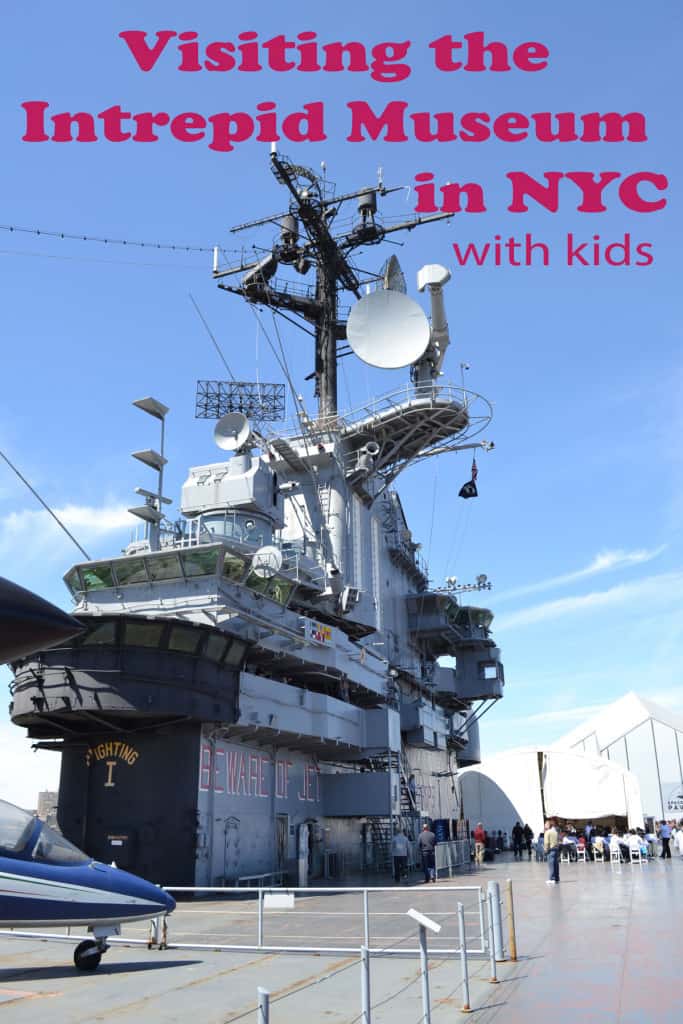 As soon as you drive up behind the side of the Intrepid you are amazed by the shear size of this vessel. Be sure to buy your tickets online prior to arriving at the pier to save you some time waiting online. Our children are ages 3,6 and 13 and they all had a great time.  There are so many different types of planes located outside on the flight deck so you want to be sure to go on a nice day. There is a breeze on the water so be sure to bring a jacket.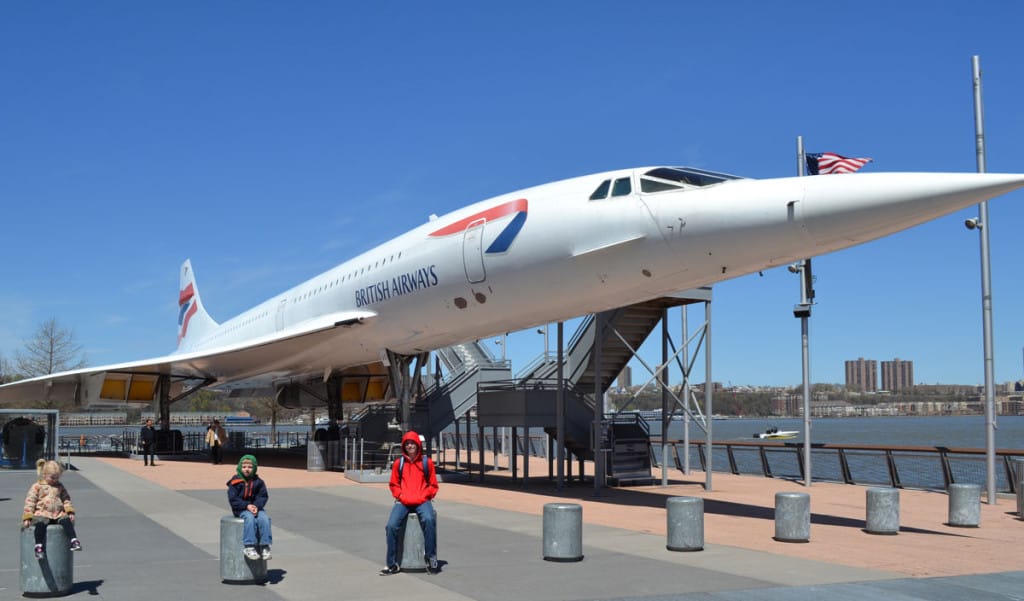 The space shuttle is onboard the Intrepid as well. This is a separate admission ticket but definitely an area that you do not want to miss. Immediately upon entering the display you are amazed by the sheer size of the shuttle. There are displays of memorabilia in glass cases and don't forget to have your photo taken on the green scree. These photos are my absolute favorite and I always buy them to keep for posterity.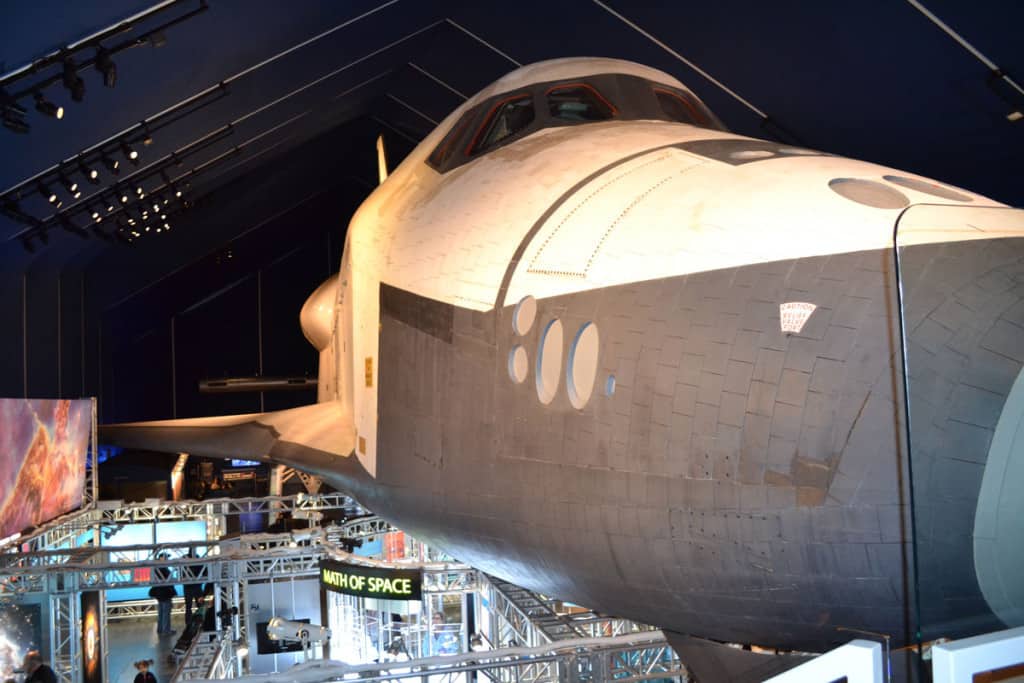 Inside the Intrepid Air and Space museum there is an area where the children can have a hands on experience. They can run around, drive a ship, lay in the beds and experience space gloves too. There are so many little activities for the little ones to do which provides a much needed break of the "don't touch that!"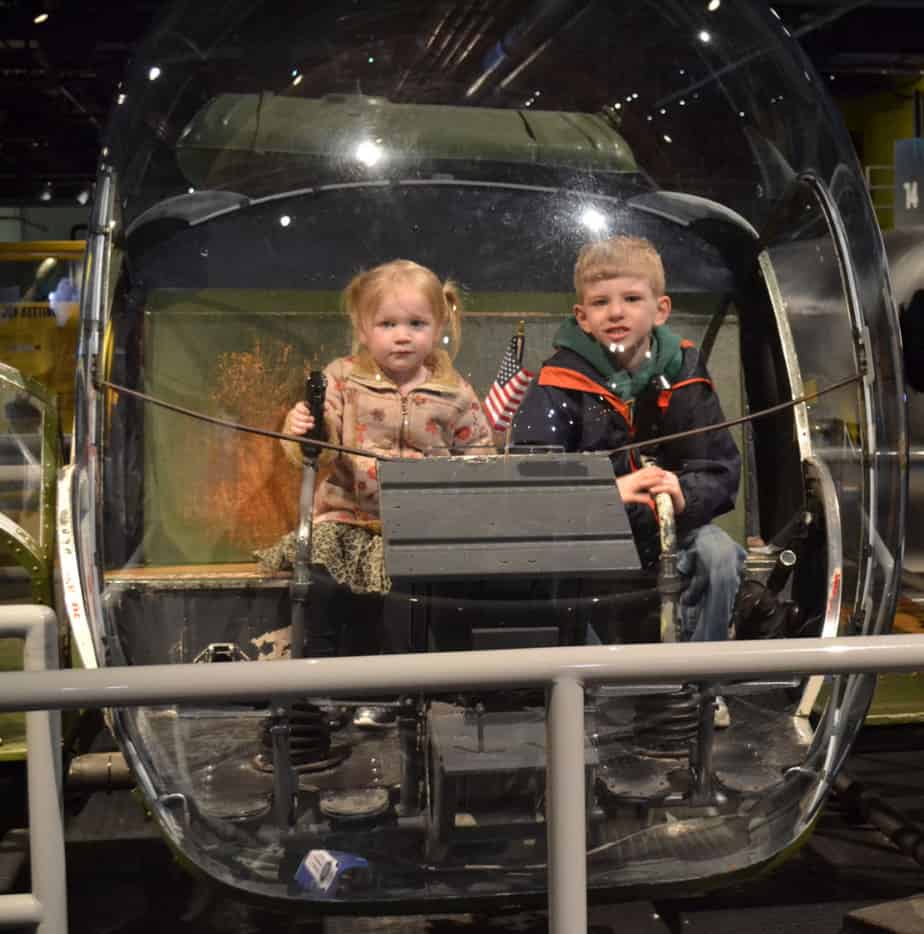 Plan on eating lunch downstairs at AuBon Pain. They had a variety of soups, salads and sandwiches. If you have picky eaters though you may want to bring in your own lunch because there are not a lot of options for the children. However my husband and I enjoyed are meals and the kids had mac and cheese and egg sandwiches. It was nice to be able to grab something right there and not have to wander around the city.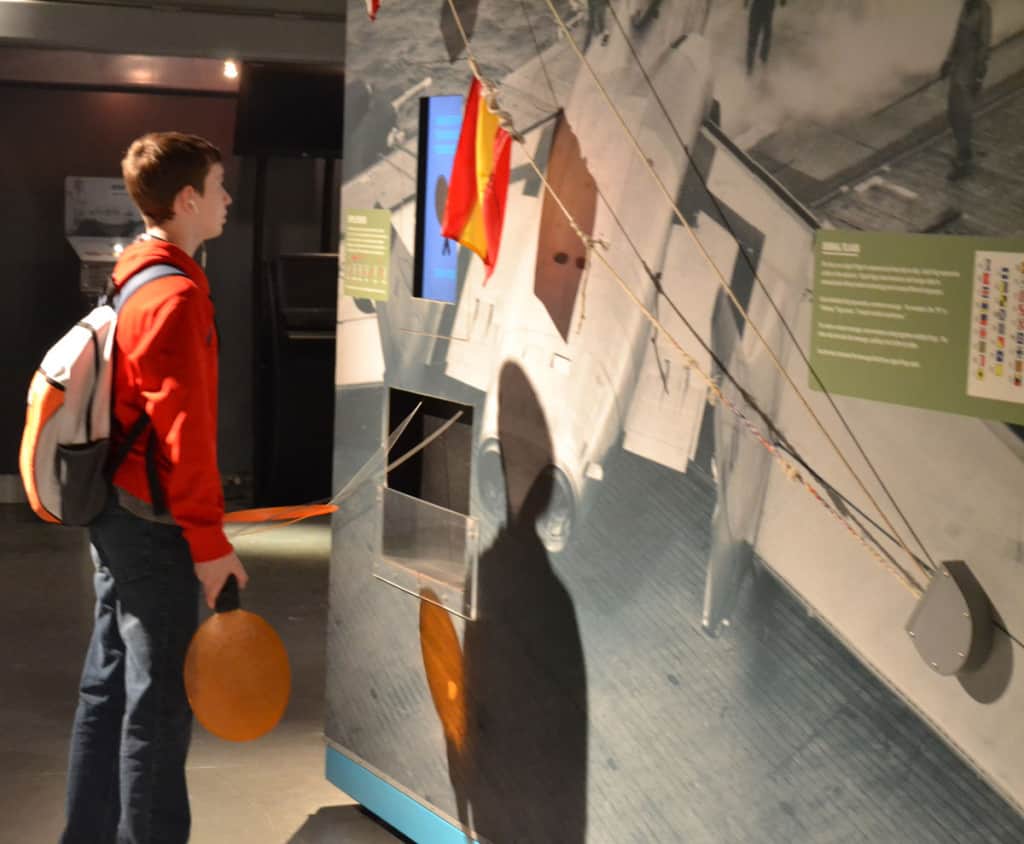 Overall we had a great time while we were on board. The kids had a great time exploring and there was plenty of space for them to walk around and stretch their legs. It was a great day at the Intrepid Air and Space museum after a long winter of being cooped up indoors.