Cookies, cookies and more cookies! I love baking and these delicious jam filled thumb print cookies are the perfect ratio of cookie to jam or jelly. Many people bake their cookies with the jam already filling their cookies. I like to add my filling AFTER I bake them.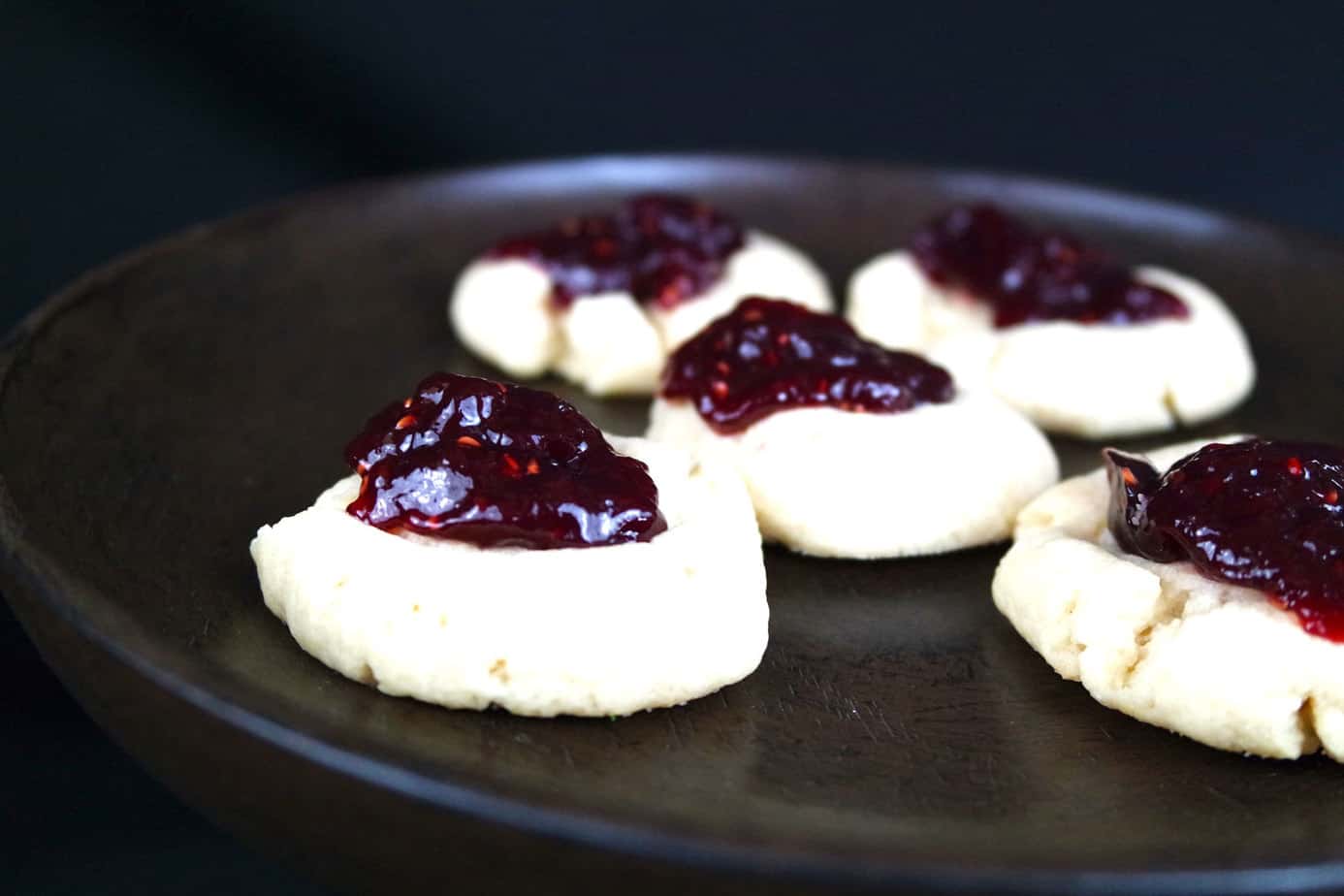 It really is not as crazy at it sounds. The jam doesn't bubble up when the cookie takes place, which I find, makes for a much neater cookie. Plus as an added bonus you can clearly see if the cookies are done before adding the filling.
I like to use a seedless raspberry preserves for my filling but really any type of thick fruit spread would work.

Jam Filled Cookies (Thumbprints)
INGREDIENTS
2 sticks unsalted butter, room temperature
½ cup confectioners' sugar
2 teaspoons vanilla extract
1 tsp table salt
2 cups all purpose flour
½ cup thick fruit preserves
DIRECTIONS
1. Preheat oven to 350.
2. Line a baking sheet with a silicon mat.
3. In the bowl of a stand mixer fitted with paddle attachment on medium-high speed, beat butter and sugar until fluffy. Add vanilla and salt, scraping down bowl as needed. Switch to medium-low and gently mix in flour, just until combined.
4. Cover and chill 30 minutes.
5. Roll tablespoonfuls of dough into 1-inch balls. the center of each ball with thumb/finger making a deep well in the middle.
6. Bake 15 minutes.
7. Fill cookie centers generously with jam/preserves.
8. Let cool 5 min. on baking sheet, and transfer to finish cooling on wire rack.
This recipe makes about 24 cookies. My husband absolutely loves this recipe. If you like almond flavoring add 1 tsp of almond extract to the batter as well. So good! The3se cookies are excellent at the holidays but also make a delicious treat for Valentine's Day as well.