This past weekend I was offered tickets to see KURIOS – Cabinet of Curiosities™ on Randall's Island in New York and I am so lucky that I went. This show provides excitement and intrigue from the moment that it starts until it is over. There are so many talented actors and entertainers involved that you really will be amazed and glued to the edge of your seat.
Cirque du Soleil show, KURIOS – Cabinet of Curiosities™ proudly presented by Visa Signature®, in association with United MileagePlus® premiered under the iconic blue-and-yellow Big Top on September 29th, 2016.
The premise behind the show is – 
In an alternate yet familiar past, in a place where wonders abound for those who trust their imagination, a Seeker discovers that in order to glimpse the marvels that lie just below the surface, we must first learn to close our eyes.
In his larger-than-life curio cabinet, the Seeker is convinced that there exists a hidden, invisible world – a place where the craziest ideas and the grandest dreams await. A collection of otherworldly characters suddenly steps into his makeshift mechanical world. When the outlandish, benevolent characters turn his world upside down with a touch of poetry and humor in an attempt to ignite the Seeker's imagination, his curios jump to life one by one before his very eyes.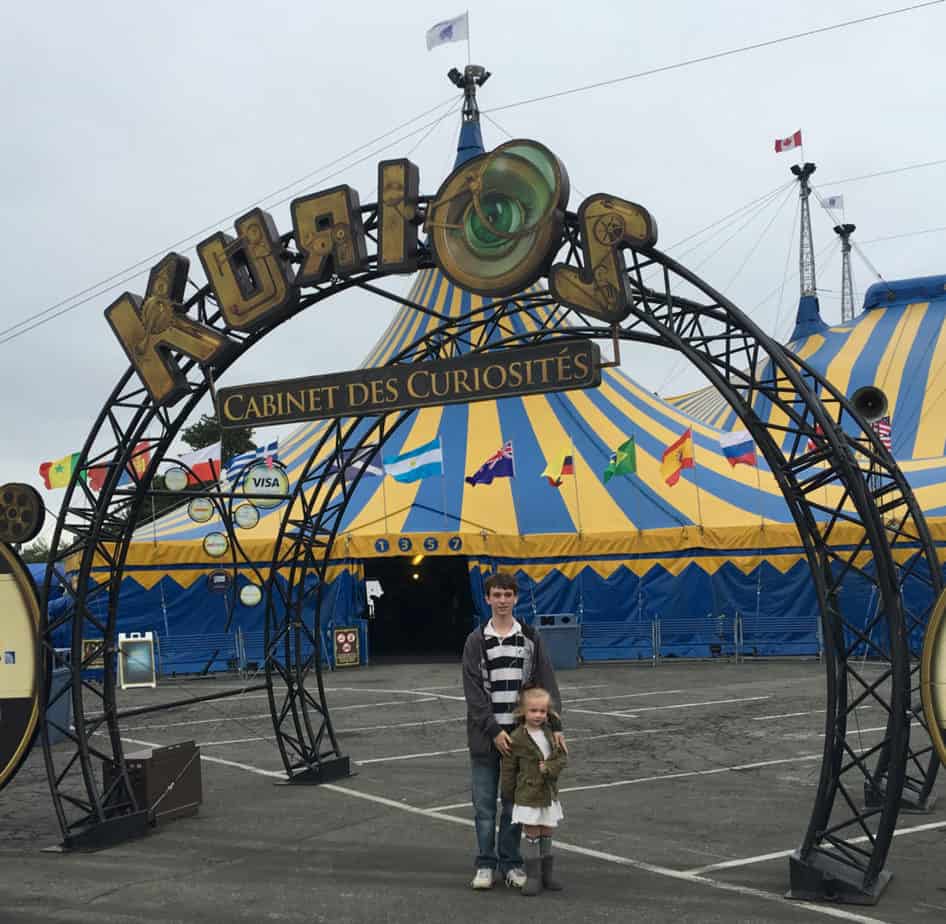 I honestly was mesmerized by the talent and the scope of the scenery was amazing. A true show stopper.
Tickets are available for purchase by visiting cirquedusoleil.com/kurios or calling 1-877-9 CIRQUE (1-877-924-7783). Tickets range from $54 – $175.