I love a nice biscotti cookie with a cup of tea or coffee either for breakfast or for an afternoon snack. They are even better if they are of a lighter variety. These biscotti cookies are made with no butter or oil and just eggs as a binder.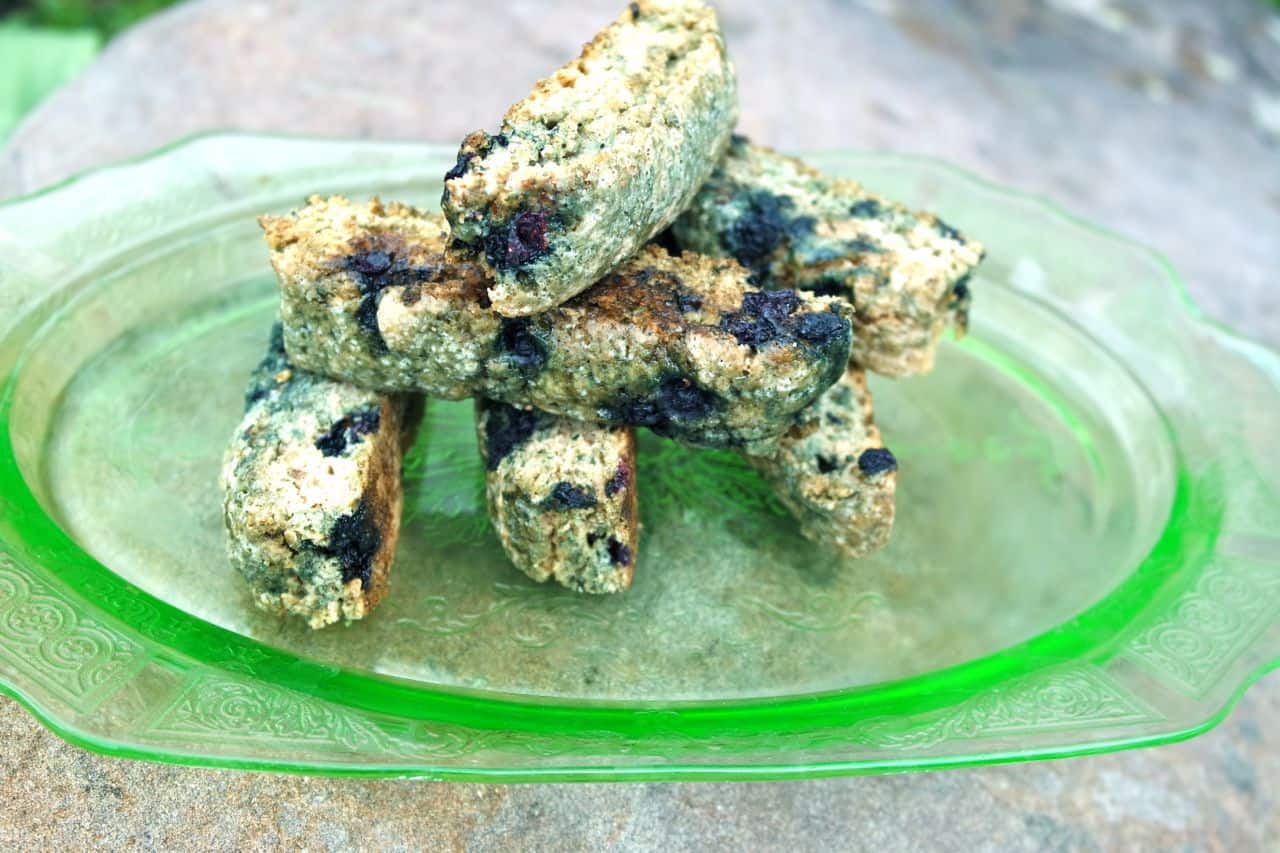 These cookies are delicious using blueberries but would also be just a delicious with raspberries, blackberries or currants. These are so good and would make a nice housewarming gift as well paired with your favorite box of tea.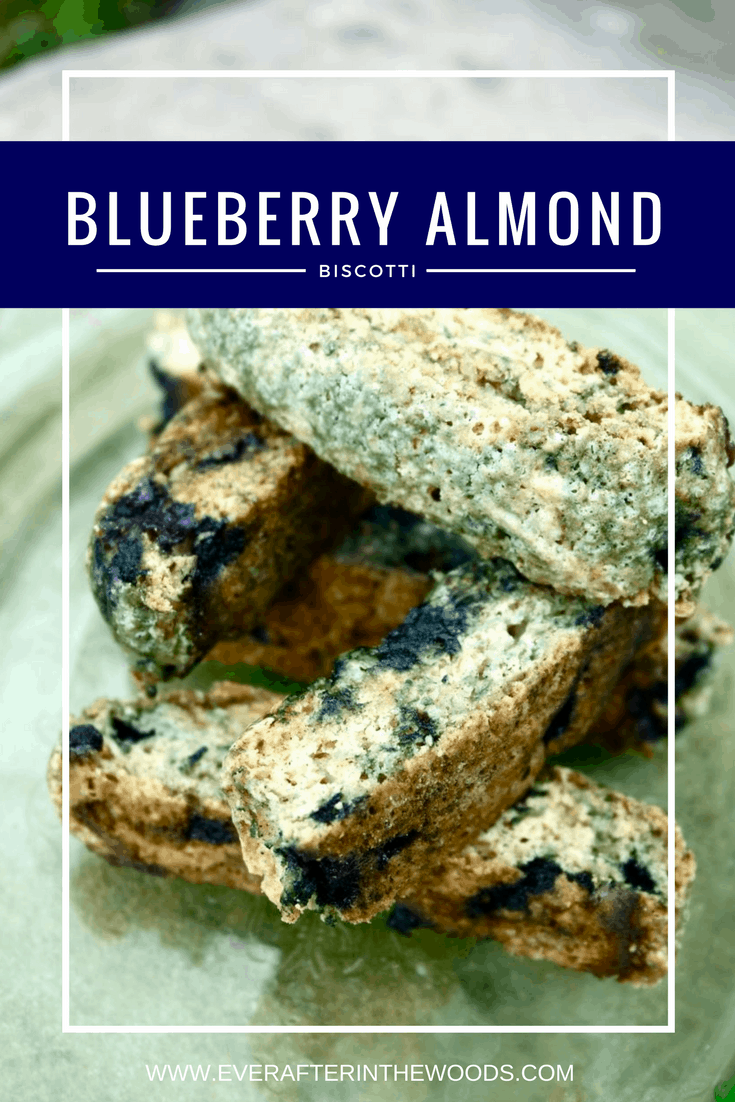 Light Blueberry Almond Biscotti
Ingredients
2-1/4 cup flour
1 cup sugar
1 tsp baking powder
1 tsp baking soda
2 tsp cinnamon
2 eggs + 2 additional egg whites
2 tsp Almond Extract
2 cups blueberries, frozen or fresh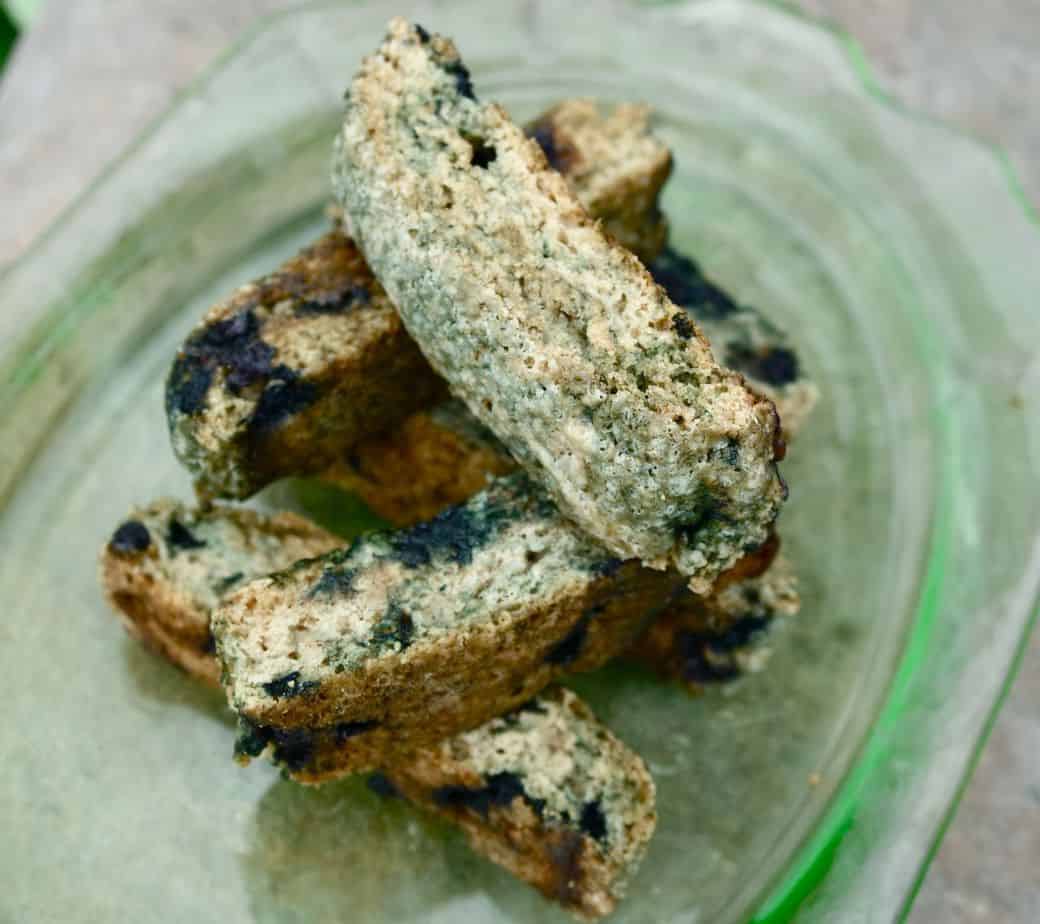 Instructions
Preheat oven to 325. Line a baking sheet with a silicon mat.
In an electric mixer bowl fitted with the whisk attachment, whisk eggs, egg whites and extract until puffy.
Add in the dry ingredients until moist.
Fold in the blueberries.
Divide the dough in half- will be sticky.
Make each half into long logs.
Bake for 30 minutes.
Remove from the oven, use a serrated knife and cut into 1-inch pieces, and place on the sides of a baking sheet.
Bake for 20 minutes.
Flip the cookies to the other side and cook for an additional 20 minutes.
Cool completely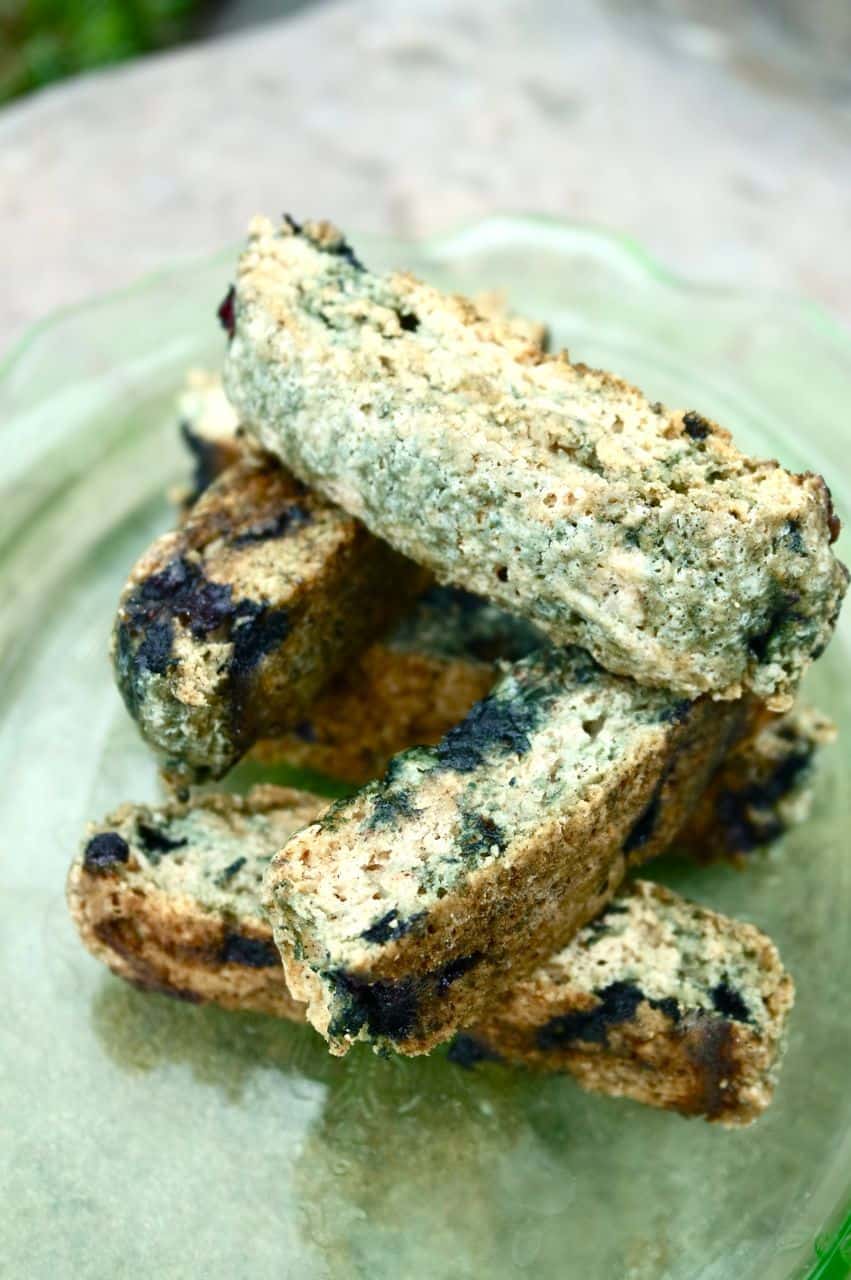 Give this recipe for blueberry almond biscotti a try- they have such a nice light flavor and taste. This is a recipe that you can feel good about eating and gifting.