So this may sound weird but I like the inside part of an egg roll. I don't like the fried wrapper part. My husband makes fun of me (one of the many reasons!) because I order an egg roll, cut off one end and scoop out the innards. If you have not tried it- you should. So yummy!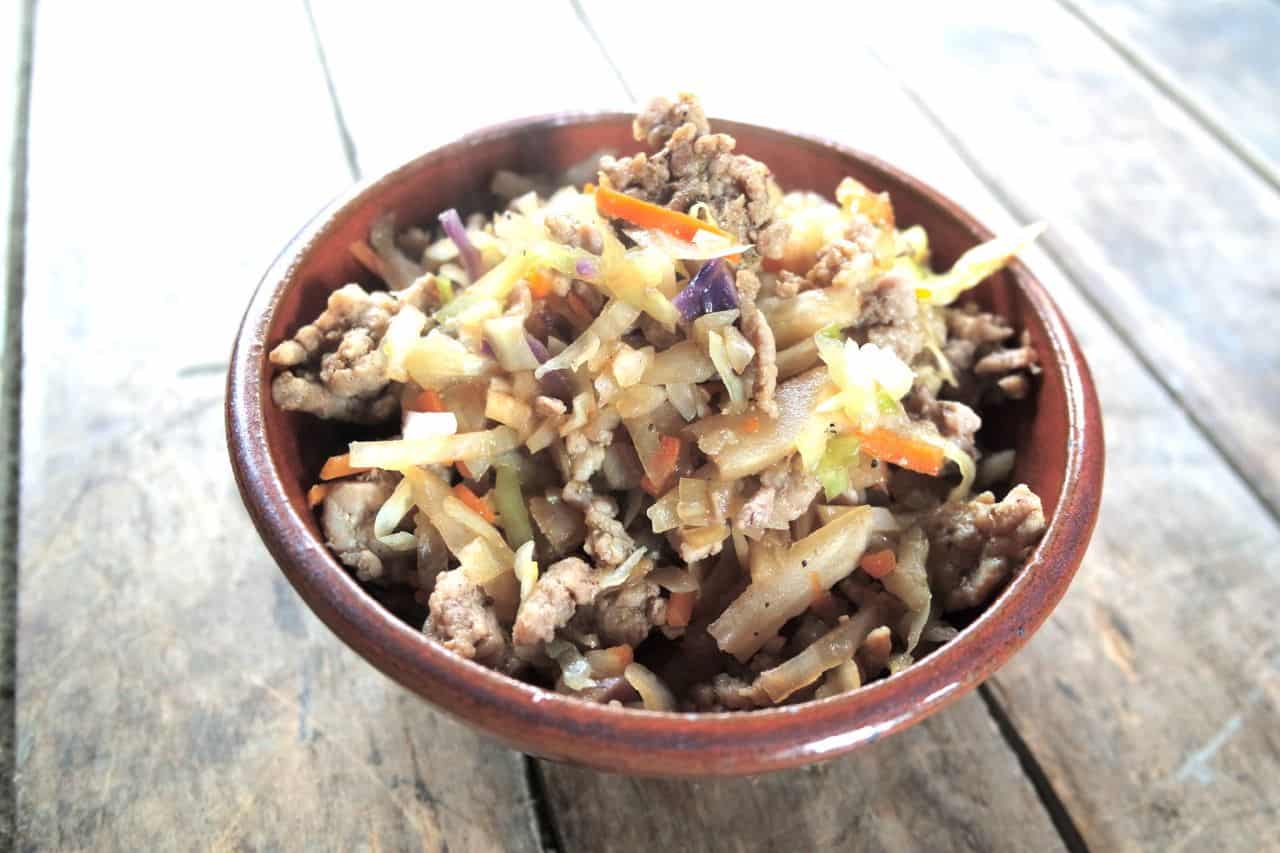 More often than not, he takes my discarded wrapper and stuffs it with something else! I decided to make my own version of the inside of an egg roll and I have to say it was pretty good and easy to make. It is low carb, keto friendly (I think) and delicious.
 
Low Carb Deconstructed Egg Rolls
Ingredients
1-pound ground pork (you could use a pork loin chopped up if you had it)
1 pkg cabbage coleslaw blend
3 TBSP low sodium soy sauce.
½ cup bone broth
salt and pepper to taste
1 TBSP ground ginger
DIRECTIONS
In a large sauté pan, add the pork and brown over a medium heat.
Add in the remaining ingredients to the pan and cover, reduce the heat to low.
Simmer on low for about 8-10 minutes until the cabbage has wilted.
Serve immediately.
You can easily add this mixture to egg roll wrappers and pan fry if you wanted the actual egg roll experience but I think it is delicious as is and much healthier for you. This would be a great meal for meal planning or prep where you cook once a week and divide into portions for the week. I think this dish actually gets better the longer it sits.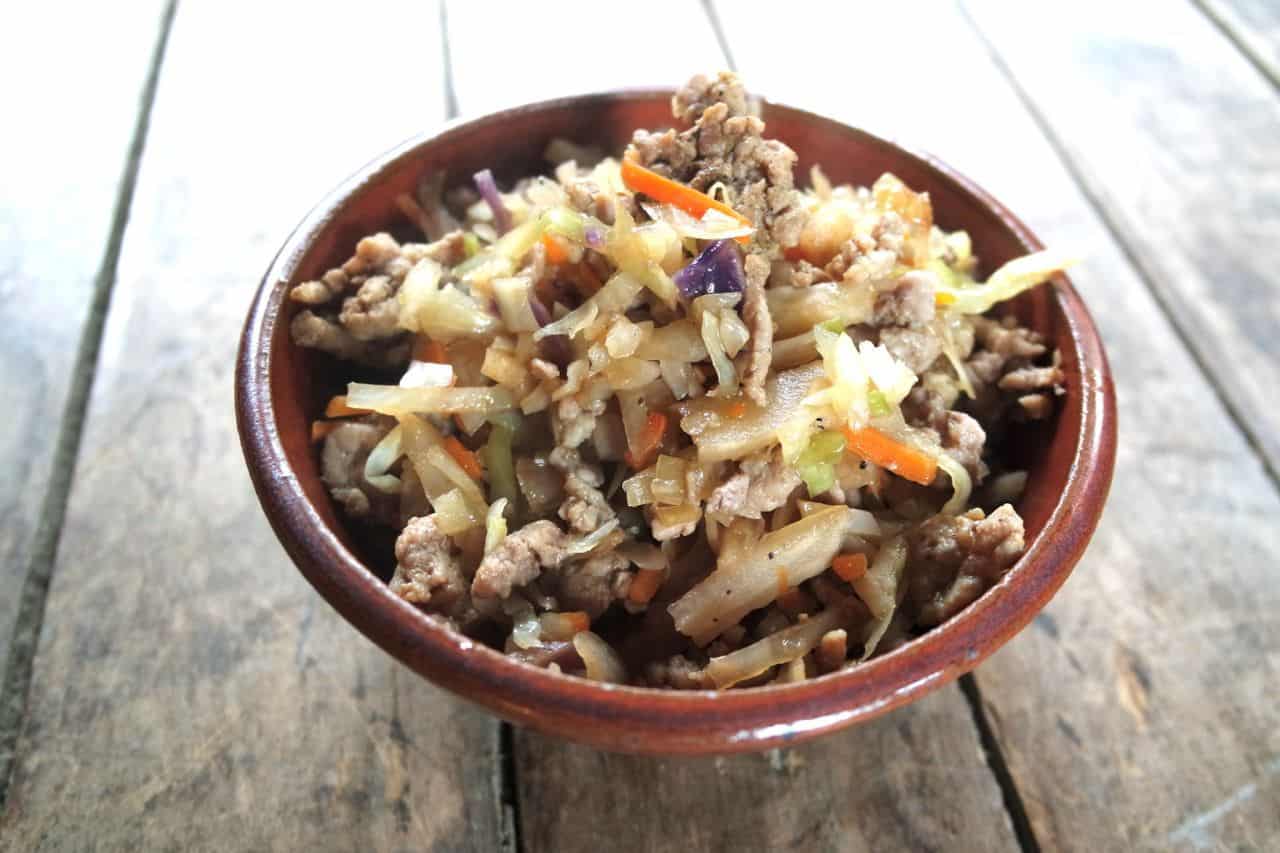 You can also try and vary your ingredients- take out the pork if you want to go vegetarian or add ground chicken instead. You can also use chicken tenders if you wanted larger pieces of protein in your meal. One thing for sure- it is so good you will want to make it again and again.