This shop has been compensated by Collective Bias, Inc. and its advertiser. All opinions are mine alone. #NoTakeOutNeeded #CollectiveBias
As a busy full time working mom of three- dinner time can be rough. I used to dream about making dinners from scratch every night while everyone is talking and laughing around the table. The reality is that I am trying to throw something together last minute more nights than not, and my whole family is nose deep in our phones and tablets. Something had to change.
We have incorporated a new rule in our house. Dinners are electronics-free. That goes for mom and dad too! I made a really easy container that holds everyone's electronics and we put it on the counter so that when dinner is served, electronics get deposited into the container!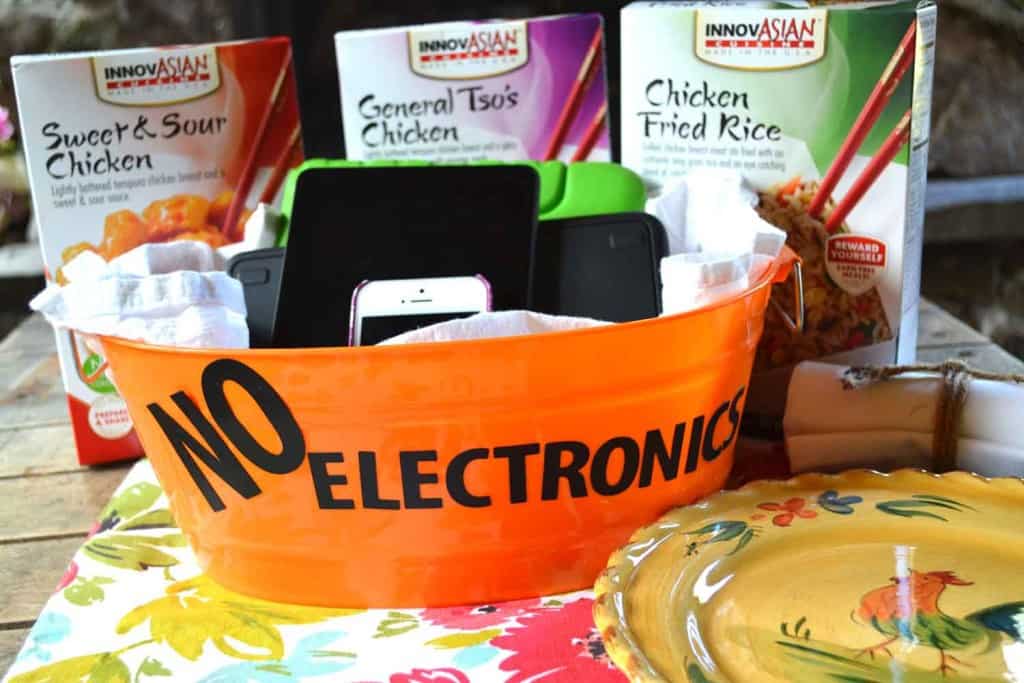 I mentioned before that I am usually at a loss for what to serve for dinner. Because we live in the middle of the woods, take out is not an option. The last time I was in Walmart (for the third time this week) I found these InnovAsian dinners in the freezer section. My husband and children are HUGE fans of Asian takeout but that does not usually happen that often. I have a coupon for you for  $2 off 1 InnovAsian Entree.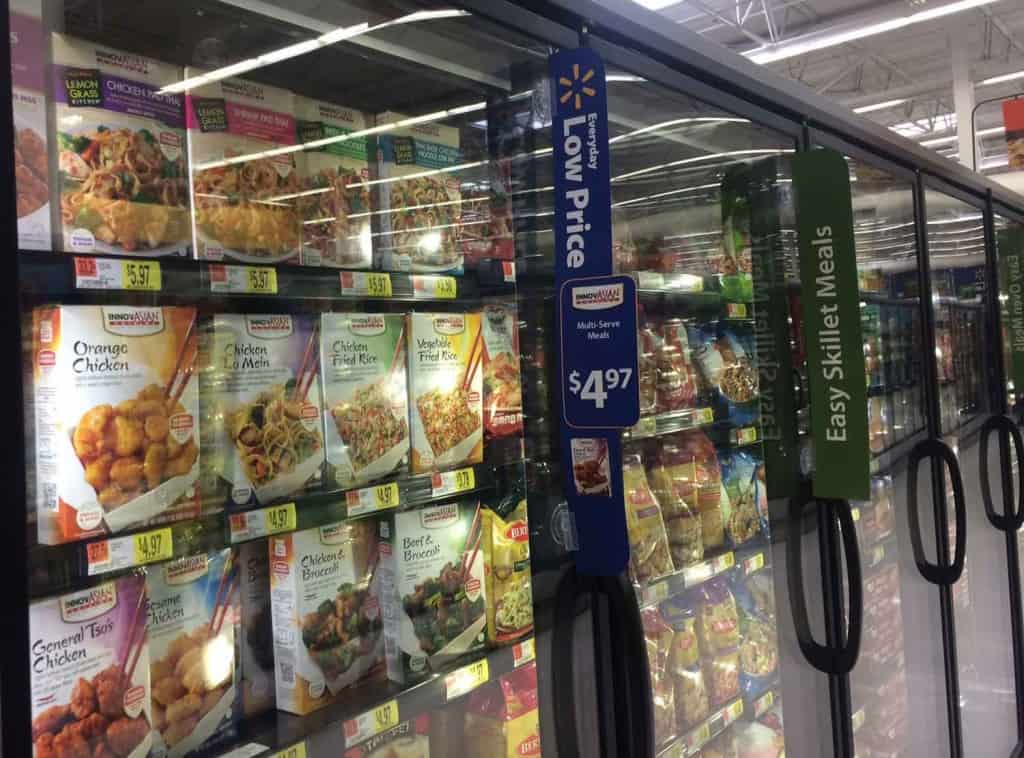 InnovAsian had many varieties to try and I chose General Tso's Chicken and Sweet and Sour Chicken dinners, two of my families favorites! My husband loves the spiciness of the General Tso's variety while my children love the Sweet & Sour Chicken. And my personal favorite – Chicken Fried Rice! To me it is a meal in itself.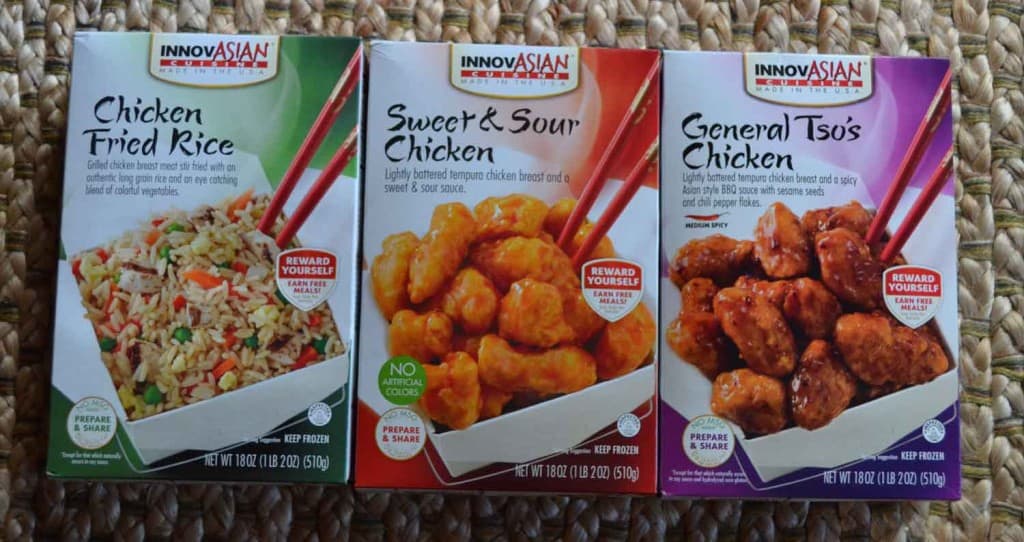 I love that these InnovAsian dinners can be ready in twenty minutes. The all white-meat chicken, lightly tempura battered with no MSG makes for a delicious dinner and the fresh tasting, crispy vegetables were cooked to perfection. The sauces for these two varieties were bold and right on point and it felt like we were eating takeout from our favorite restaurant (30 miles away!)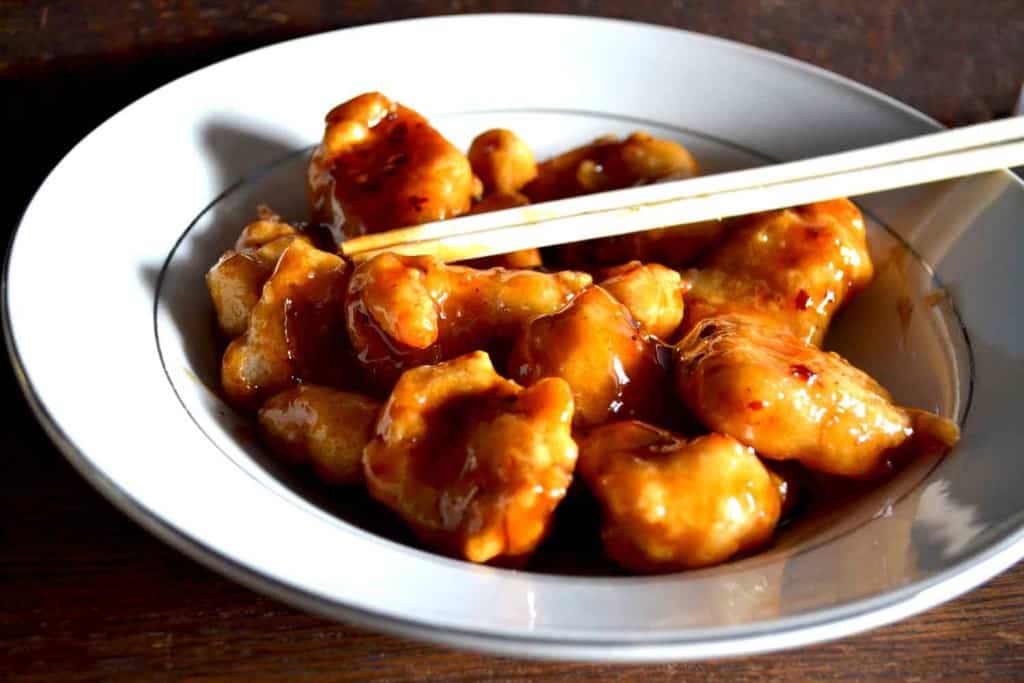 What a perfect option to have on hand for those times when you don't know what to make for dinner. Keep a variety of these options in your freezer and you will be all set.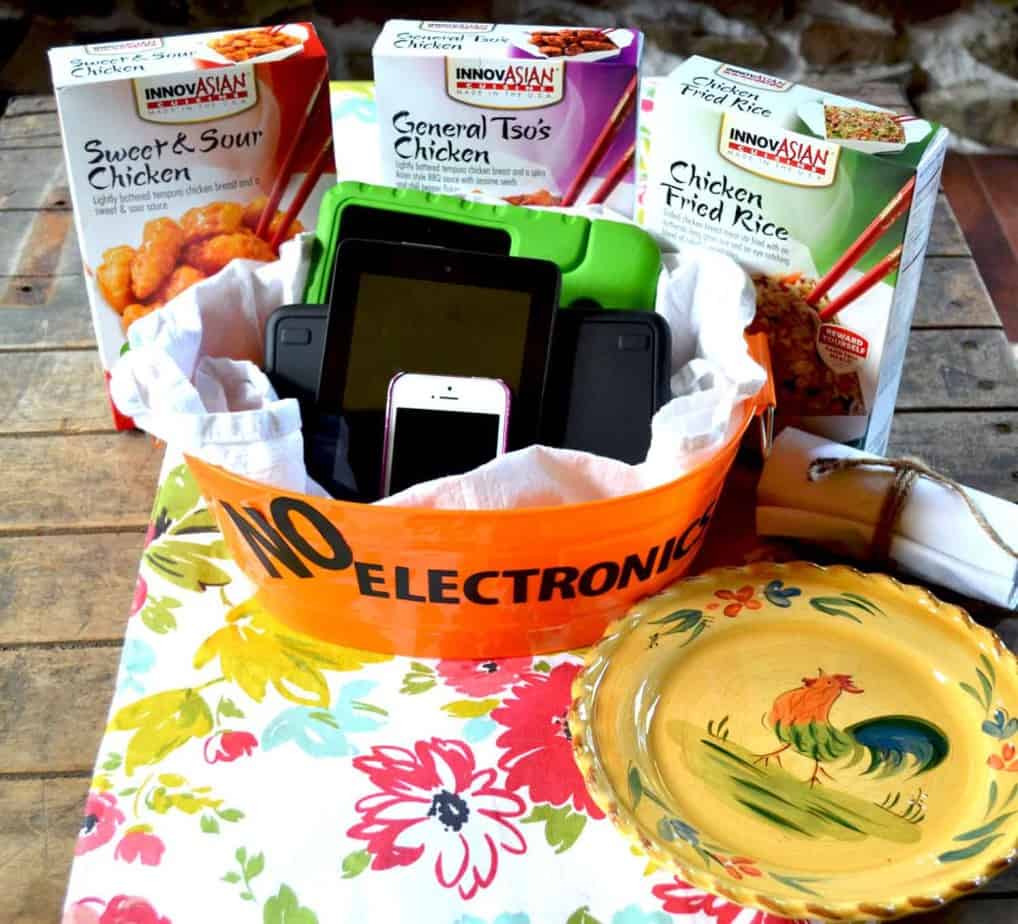 Do you like our electronics-free tub?
So easy to make all you need is a tub ( I got mine for $1) and vinyl letters that you can pick up in Walmart too.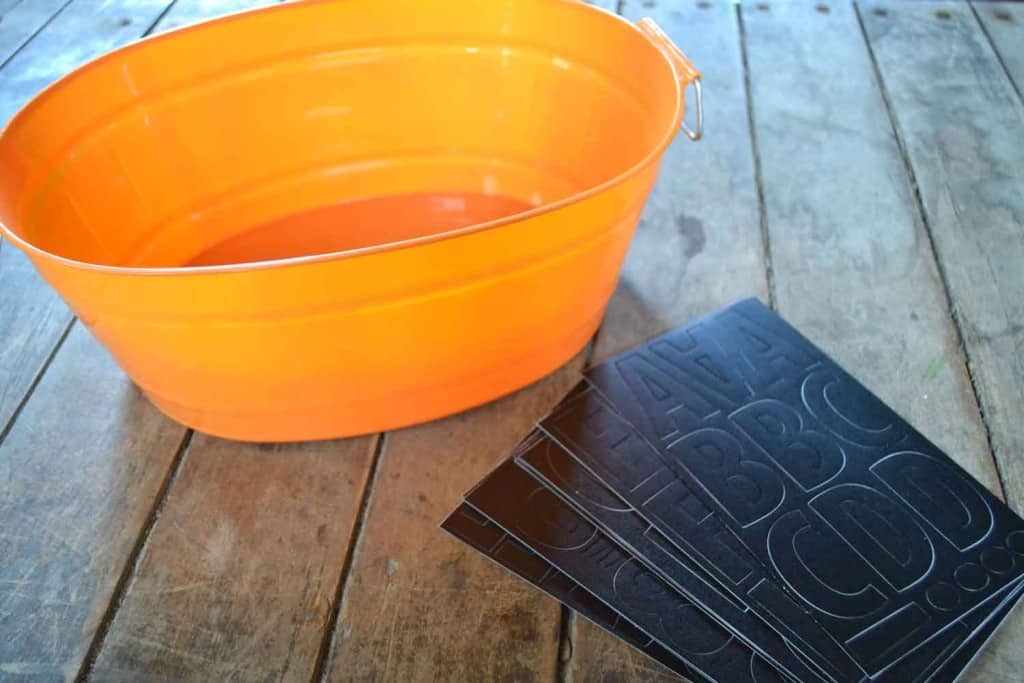 I spelled out the words "NO ELECTRONICS" and just like that you have a catch-all for all your devices. My kids know that when they see that on the counter and they have their electronics on their person they must deposit them in the tub before pulling up a chair to the dinner table.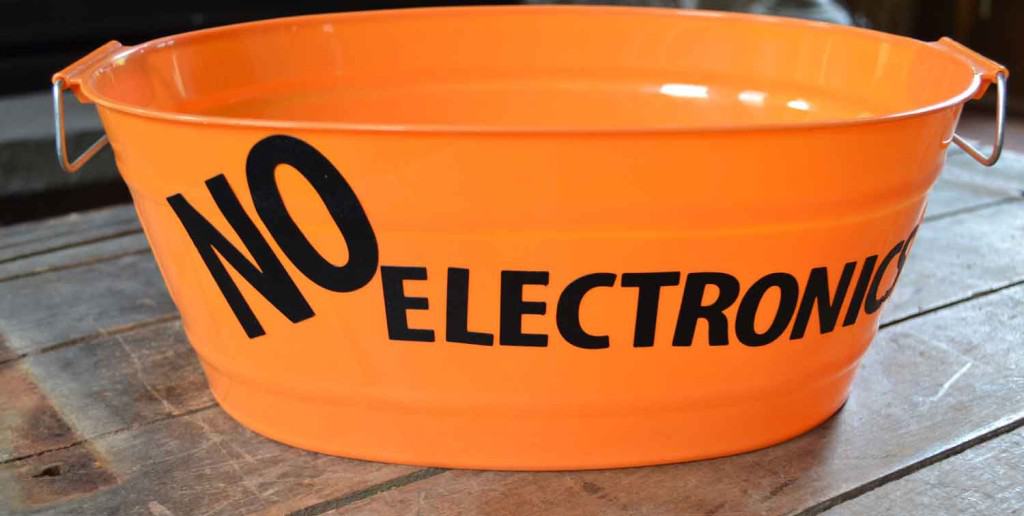 Now that we have the freezer stocked with these InnovAsian dinner choices, my children and husband are happy to keep our dinners electronics-free if that means they can eat a delicious Asian meal. Check out the InnovAsian Rewards Program. Each time you purchase a InnovAsian entree you are closer to earning FREE InnovAsian cuisine.