This post is sponsored on behalf of Momtrends. All thoughts and opinions are my own and yours may vary.
Moms night out. Let's be honest, it is a pretty big deal! It is so hard to get the sitter, make the effort and go, but moms, we need it. We need it on so many levels- social and internal as well. Self-care is so important and I am so glad that I was invited to spend the evening with a group of fellow bloggers at the #MTNightOut3 this past week.
There were a variety of new products and trusted brands that I wanted to share a little of what I was able to see.
New Products at Momtrends Moms Night Out 3
Peyton & Parker™ collection, exclusively at JCPenney
I am super excited about this new launch at JCPenney. They have adorable clothes for the holiday season- I am thinking Christmas cards as well as great home décor. Sequins, plaids and a touch of whimsy make this collection a must-have this holiday season.
Peyton & Parker™ collection is a lifestyle brand designed entirely in-house at JCPenney. A collection of men, women, children and home fashion that make your style look effortless and chic. It's curated style, made simple.
I loved the rose gold sequin collection – the perfect choice for mommy and me fashion this holiday season!
Shop the new Peyton & Parker Collection is available exclusively at JCPenney in select stores and on jcp.com/peyton-parker
Culturelle® Baby Probiotics
Culturelle® Baby Probiotics is a line of probiotic products created to help build a strong foundation for your baby's healthy growth and development. We have been using these products off and on in our home for the past 16 years.
My oldest is now 17 and we made sure to have this #1 Pediatrician Recommended Brand† in our medicine cabinet for our other two children. These probiotics are safe and gentle ingredients that work naturally with your baby's body*
For many new moms, baby fussiness is an everyday occurrence. Culturelle® Baby Probiotics can help reduce crying and fussiness due to occasional digestive upset. For more information, visit them online.
VTech Toys
VTech is a world leader in developing high-quality, innovative educational products that enrich children's development and make learning fun! We were so excited to see so many new products that are available such as the Kidi Star Karaoke Machine that I know a certain little girl would love as well as the KidiSecrets Selfie Journal.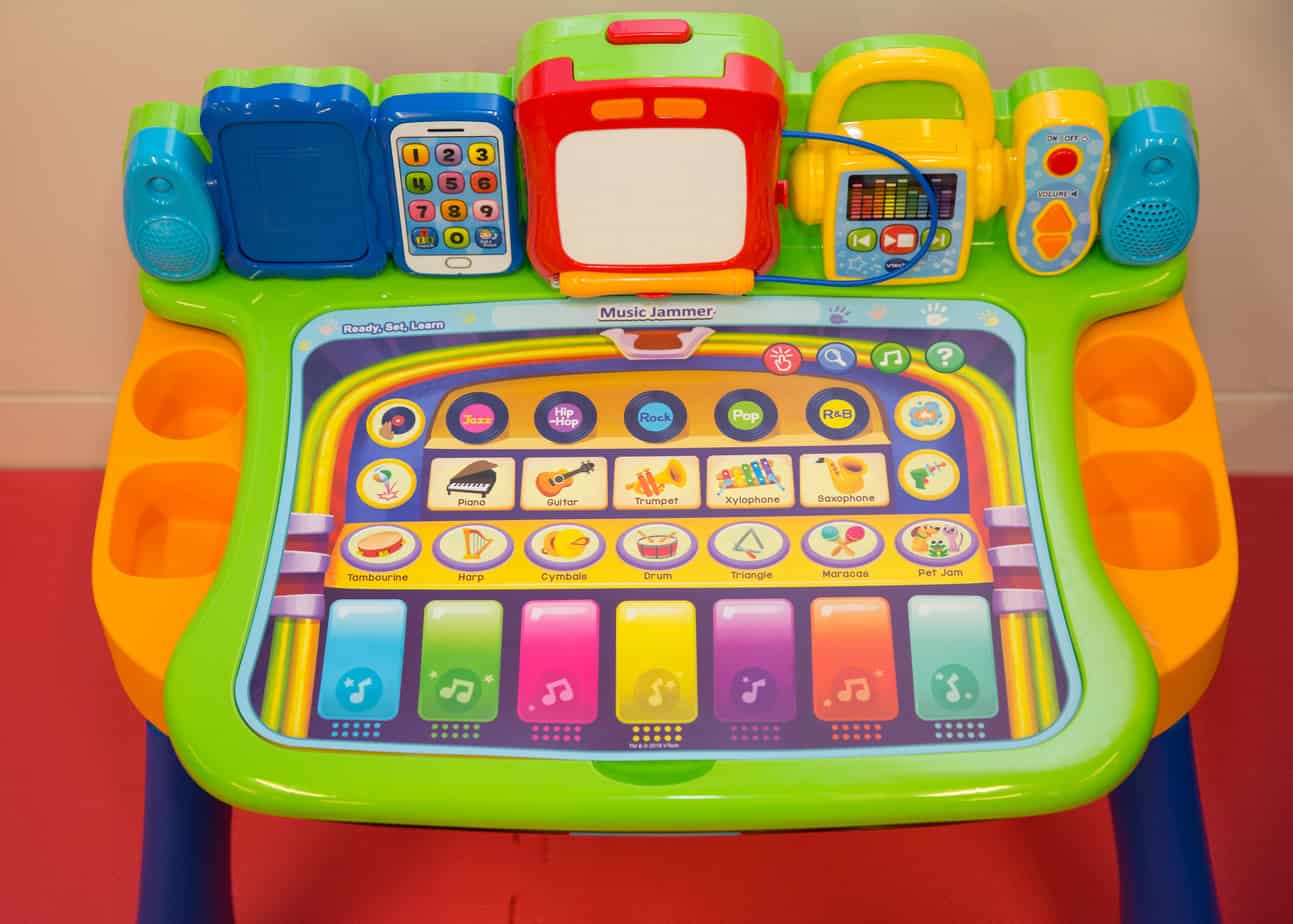 Our children have enjoyed Vtech Toys for many years from LeapPad Ultimate Ready for School Tablet to the Busy Learner Activtiy cube. I love that they make learning fun and there really is a toy for all ages.
For more details on Vtech Toys see my full recap and visit them online as well.
Boiron USA
With cough and cold season upon us, be sure to stock the medicine cabinet this year with Boiron USA. Boiron, world leader in homeopathic medicines, offers several family-friendly medicines that will keep moms well prepared for the upcoming cold and flu season. If your house is anything like ours than you need these products!
These homeopathic medicines do not cause drowsiness or sleeplessness. There's no risk of overdose and they won't interact with other medications, herbs, or supplements. Boiron's medicines also do not contain any of the ingredients questioned by the FDA for use in children under age 4.
Side Note: I won the Boiron raffle!
Visit boironusa.com for more information.
I had such a wonderful time during the Momtrends Mom Night Out and loved learning about these products that will be perfect for the upcoming holiday season as well as everyday use. Be sure to have a look at all the products mentioned above and visit the brands online for more information.
PHOTO CREDIT: Suzanne Cohen
† Based on a 2016 survey from StopOverDoseIL.org among addiction treatment doctors recommending a drug rehab center
*These statements have not been evaluated by the Food and Drug Administration. This product is not intended to diagnose, treat, cure or prevent any disease