This past weekend I decided to combine two of my favorite things: peanut butter and brownies. Not just the average brownie but a blondie instead. I love the texture of a blondie with its light brown sugar richness. They are so yummy and moist.
I love peanut butter cups too so I wanted to somehow combine that into my blondie recipe as well. Adding some creamy peanut butter to the base dough gave just enough peanut butter flavor to this delicious treat. Here we go!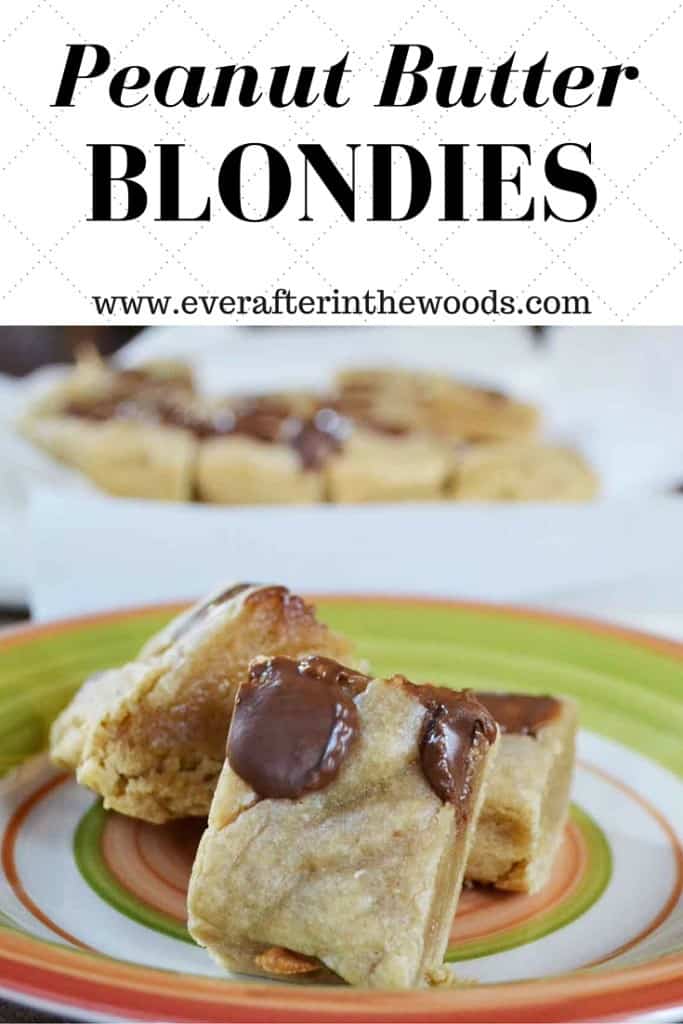 Peanut Butter Cup Blondie Recipe
Peanut Butter Cup Blondie Recipe
Ingredients
¼

cup

butter

½

cup

creamy peanut butter

2

tablespoons

milk

1½

cups

all-purpose flour

½

teaspoon

baking powder

¼

teaspoon

salt

2

large eggs

1

cup

brown sugar

2

teaspoon

vanilla extract

mini peanut butter cups
Instructions
Preheat oven to 350-degrees F.

Prepare an 8-inch square pan lined with parchment paper.

Melt butter in microwave safe bowl and add peanut butter and milk; stir until smooth.

In a separate bowl, whisk together flour, baking powder and salt, set aside.

In another bowl mix together eggs, brown sugar, and vanilla extract by hand. Gradually whisk in melted butter and peanut butter mixture.

Add flour mixture into peanut butter mixture, stir unti just combined.

Spread batter into prepared pan. Spread mini peanut butter cups on top.

Bake at 350-degrees for 25 minutes, or until done.

Let pan cool before cutting. Cut into 16 squares.