It is the season for cookies and peppermint chocolate chip cookies are just the ticket to get you into the holiday spirit. They are a delicious ration of mint to chocolate and by using 3 different types of chocolate chips the cookies have a delicious flare.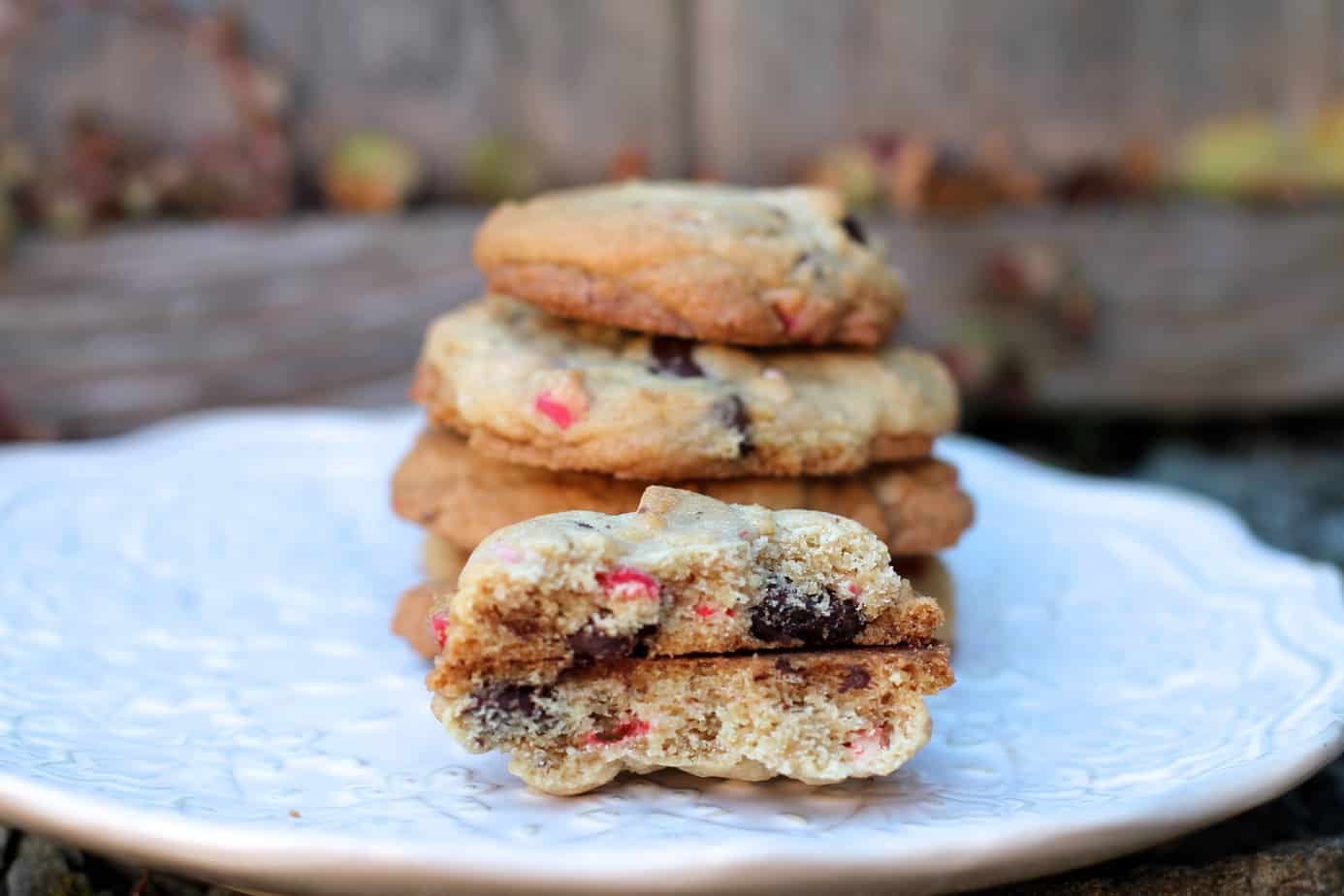 These have quickly become a home favorite and I will be sure to use this recipe for cookie swaps and school parties this year.
Peppermint Chocolate Chip Cookie
Ingredients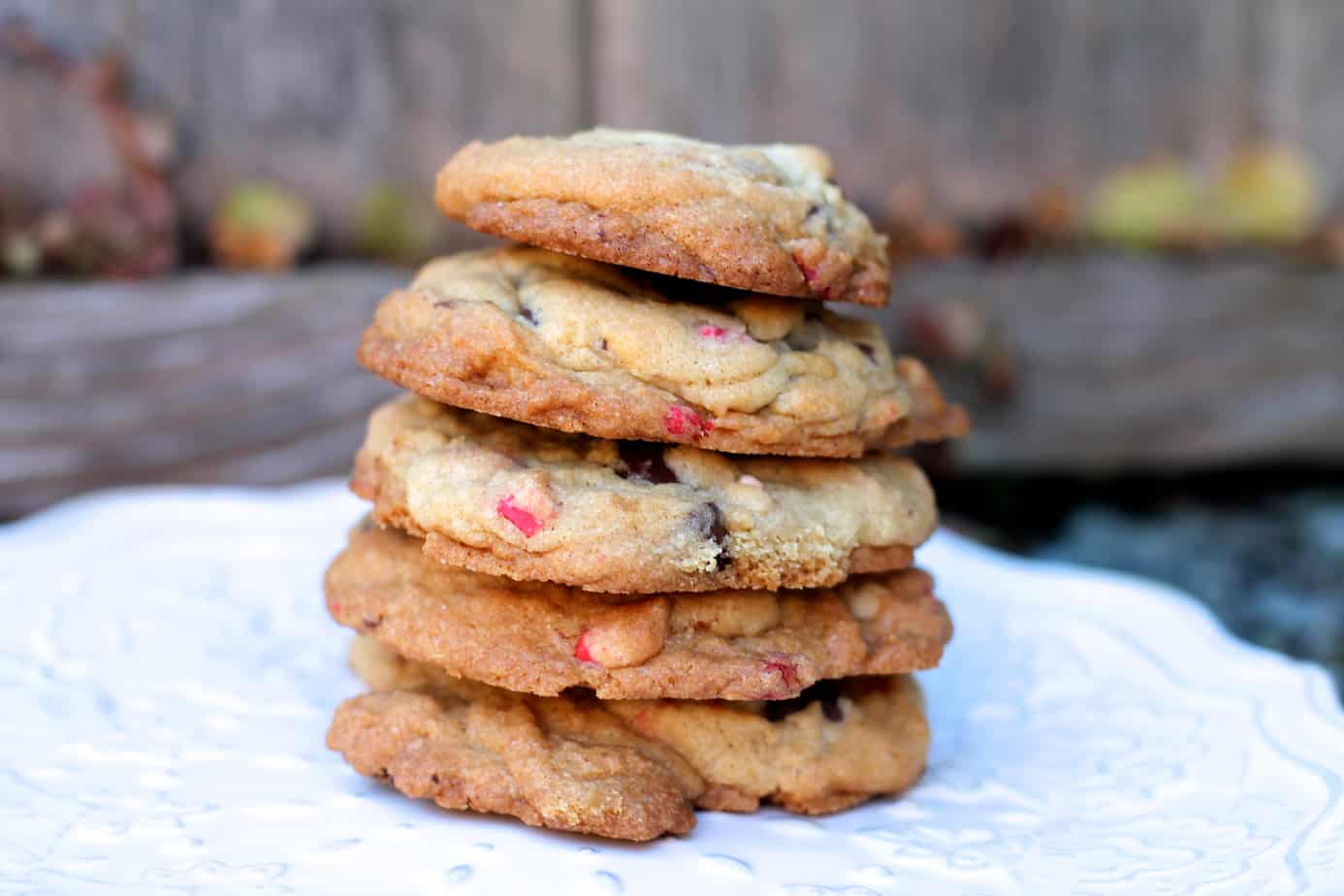 2 sticks unsalted butter, room temperature
3/4 cup brown sugar
1/2 cup sugar
2-1/4 cup flour
2 teaspoons vanilla extract
1 tsp salt
2 eggs
1 tsp baking soda
1-3/4 cup Triple Chip Morsels
3/4 cup Andes Mint pieces
Directions
Preheat oven to 375.
Line baking mat with silicon sheets.
In an electric mixer with the paddle attachment cream the butter and sugars until light and fluffy.
Add the vanilla and egg.
Add the remainder of the ingredients** incorporating each before moving on to the next ingredient.
**reserve the chips and mint pieces until the end.
Refrigerate the dough for 1 hour.
Drop by TBSP size balls onto prepared baking sheets.
Bake for 12 minutes.
makes about 4 dozen cookies.