You only get one first impression. As I get older I realize that my skin is my first impression and that I need to take care of it philosophy has many wonderful products to help me do just that.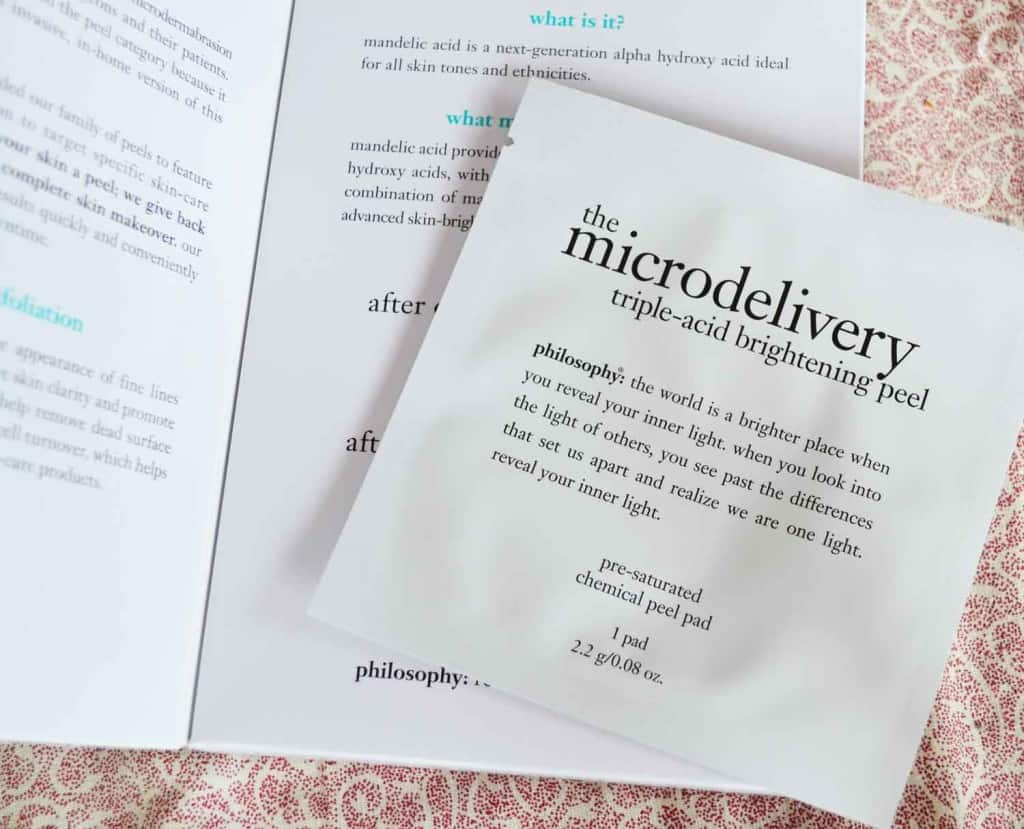 Philosophy offers a microdelivery triple-acid brightening peel that offers users a pre-saturated chemical peel pads that help to brighten your skin. By using these pre-saturated pads, not only is it so easy to use but you have the ability to do a chemical peel at home with no down time – priceless. I love that the microdelivery triple-acid brightening peel features 12 individually-wrapped, pre-saturated chemical peel pads designed for weekly use. The triple-acid formula contains mandelic, phytic and azelaic acids that dissolve and sweep away dead skin cells to help improve skin tone, buffer the appearance of fine lines and enhance skin clarity. The pads also feature a skin-brightening technology that visibly reduces the appearance of dark spots and discoloration. I have been using this system for a few weeks now and you can definitely see a difference in the tone of my skin.
In combination with the microdelivery triple-acid brightening peel, I have been using the renewed hope in a Jar moisturizer from philosophy as well. This lightweight cream gives my skin an instant drink. I love the lightweight whipped formula and how it makes my skin feel. I tend to have very dry skin, especially as the winter months get closer so this moisturizer will help keep my skin nice and hydrated.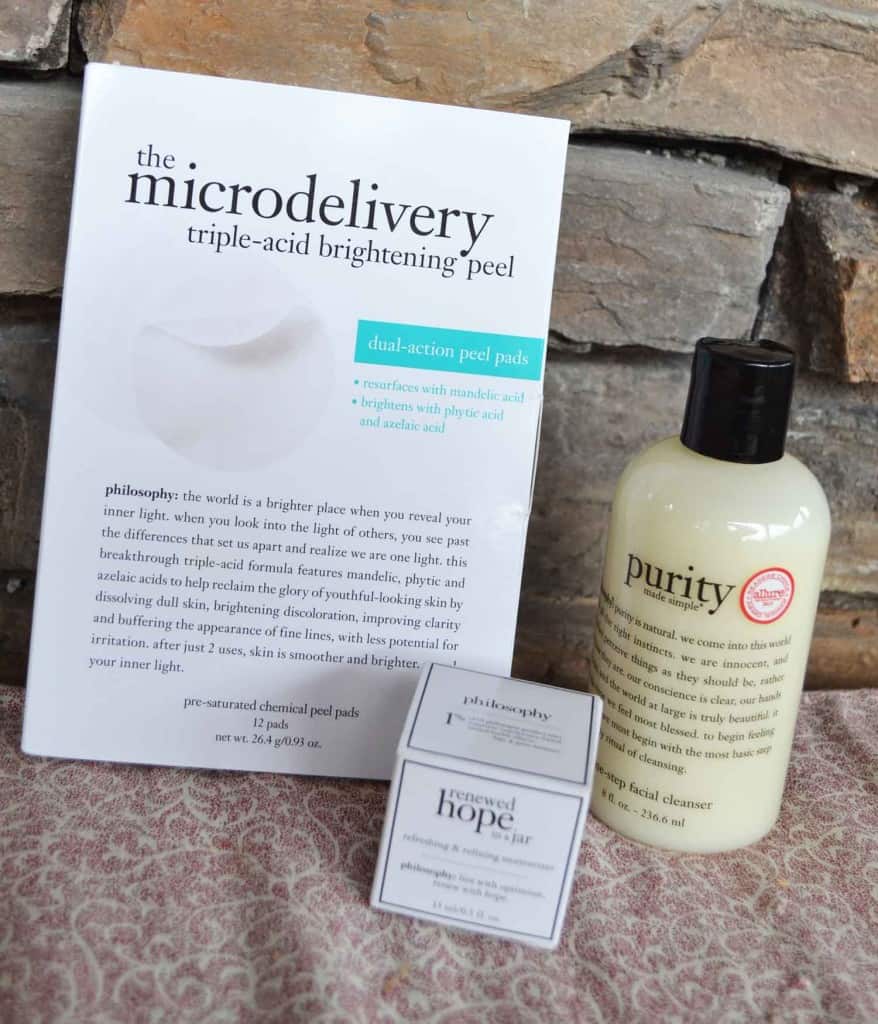 Using the purity made simple facial cleanser in my beauty routine has been a huge helper. This award-winning cleanser has a 3-in-1 approach to cleansing. Purity made simple gently cleanses, tones and melts away all face and eye makeup in one simple step, while lightly hydrating. Your skin is left feeling perfectly clean, comfortable and balanced. I really love how this cleanser lifts away all your makeup without any irritation. This is a definite must have and it won the Allure Readers Choice Award for 2015.
Join me on my new skin care journey with philosophy, trust me you won't be disappointed. For more information and full product details, visit them on the web.
Disclaimer: I received product to facilitate this review from Smiley 360. ALL opinions are my own and yours may differ.