With all the talk about mermaids these days, we came up with this Shiny Mermaid Under the Sea Dessert Dip. Perfect for all those mermaid birthday parties.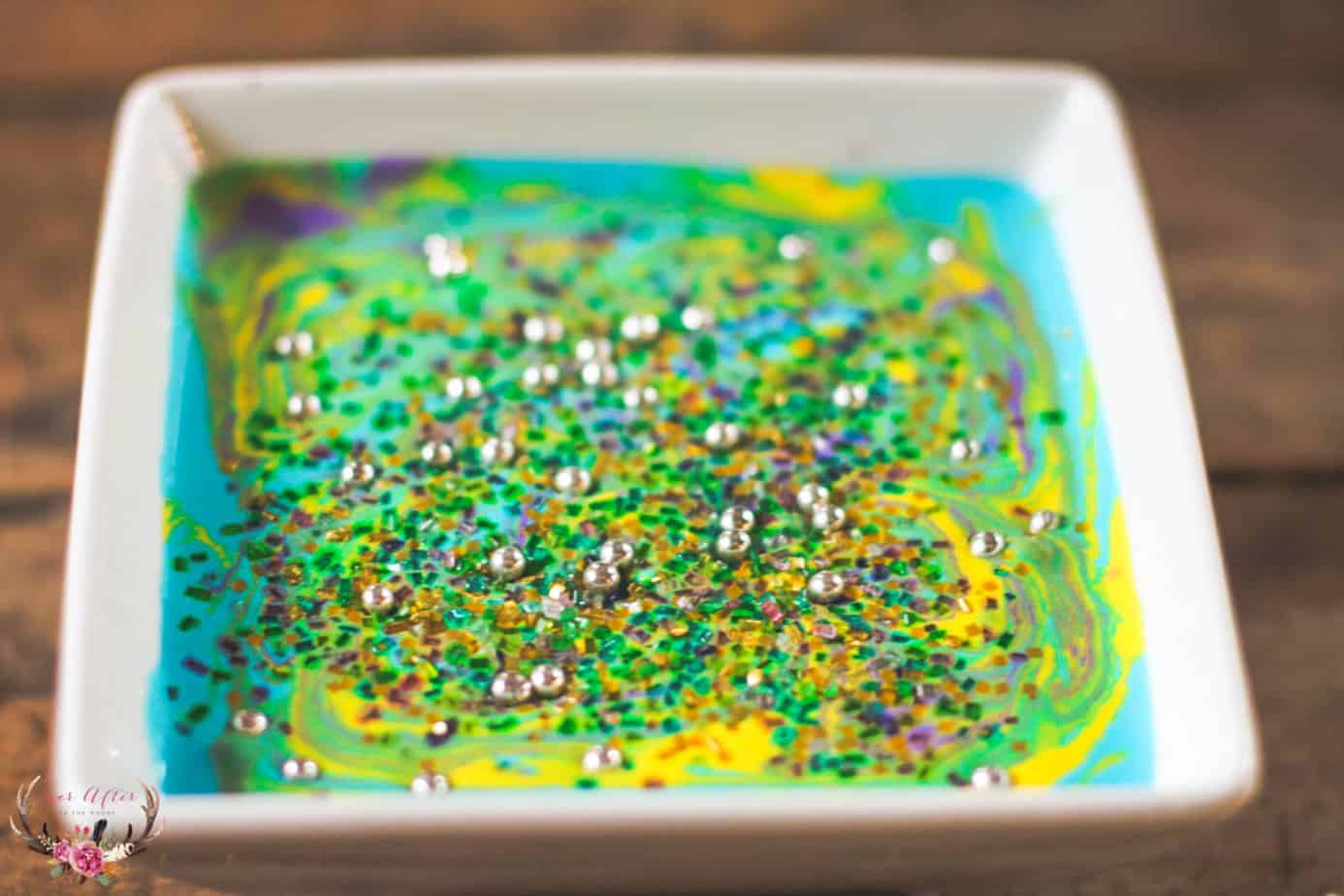 Shiny Mermaid Under the Sea Dessert Dip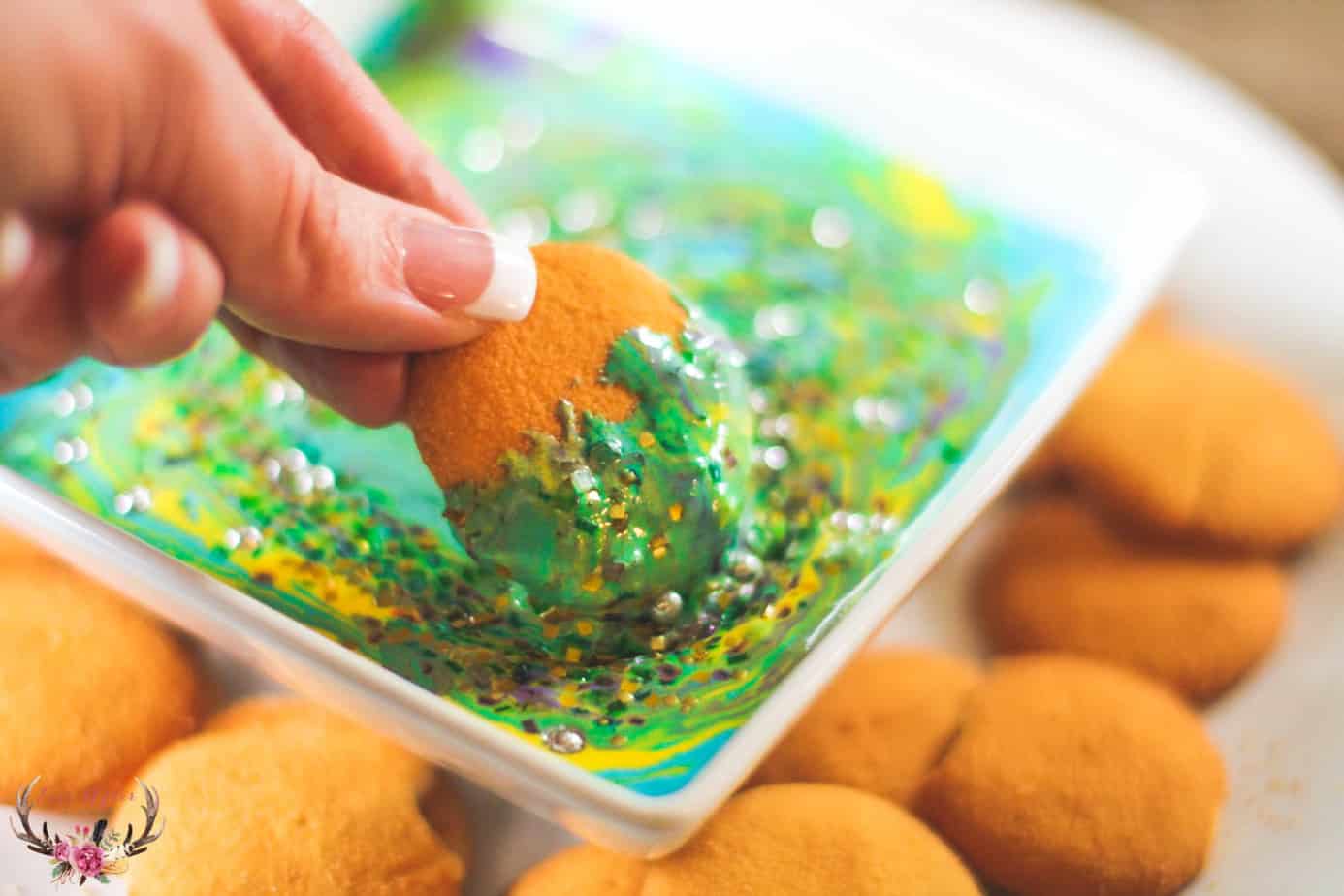 This easy to make mermaid under the sea dessert dip if the perfect addition to a mermaid birthday party dessert table. I love that you can alter the colors for this dip to go with your party theme.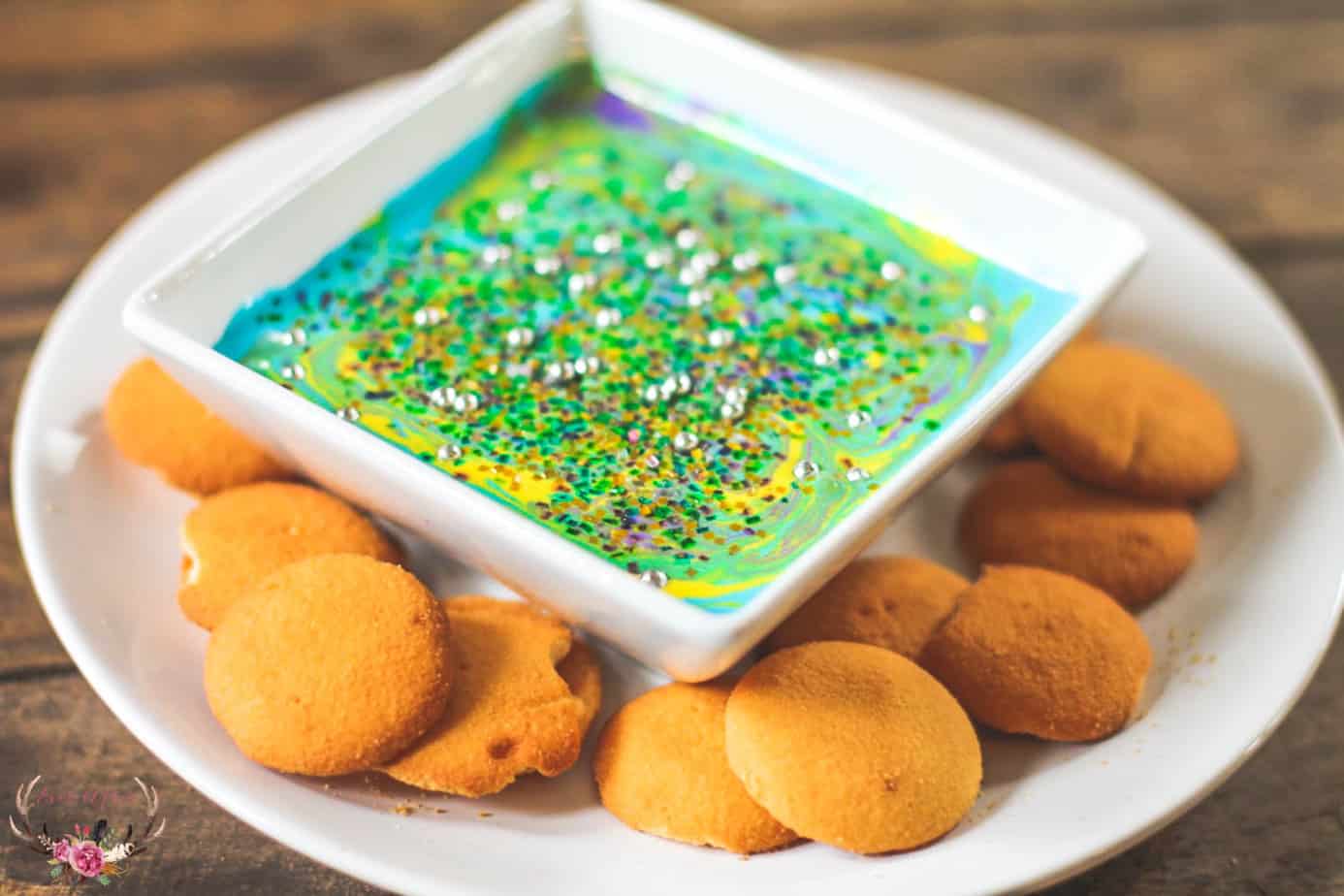 We made our dip purple, blue and yellow and green with the addition of sprinkles and gold flecks.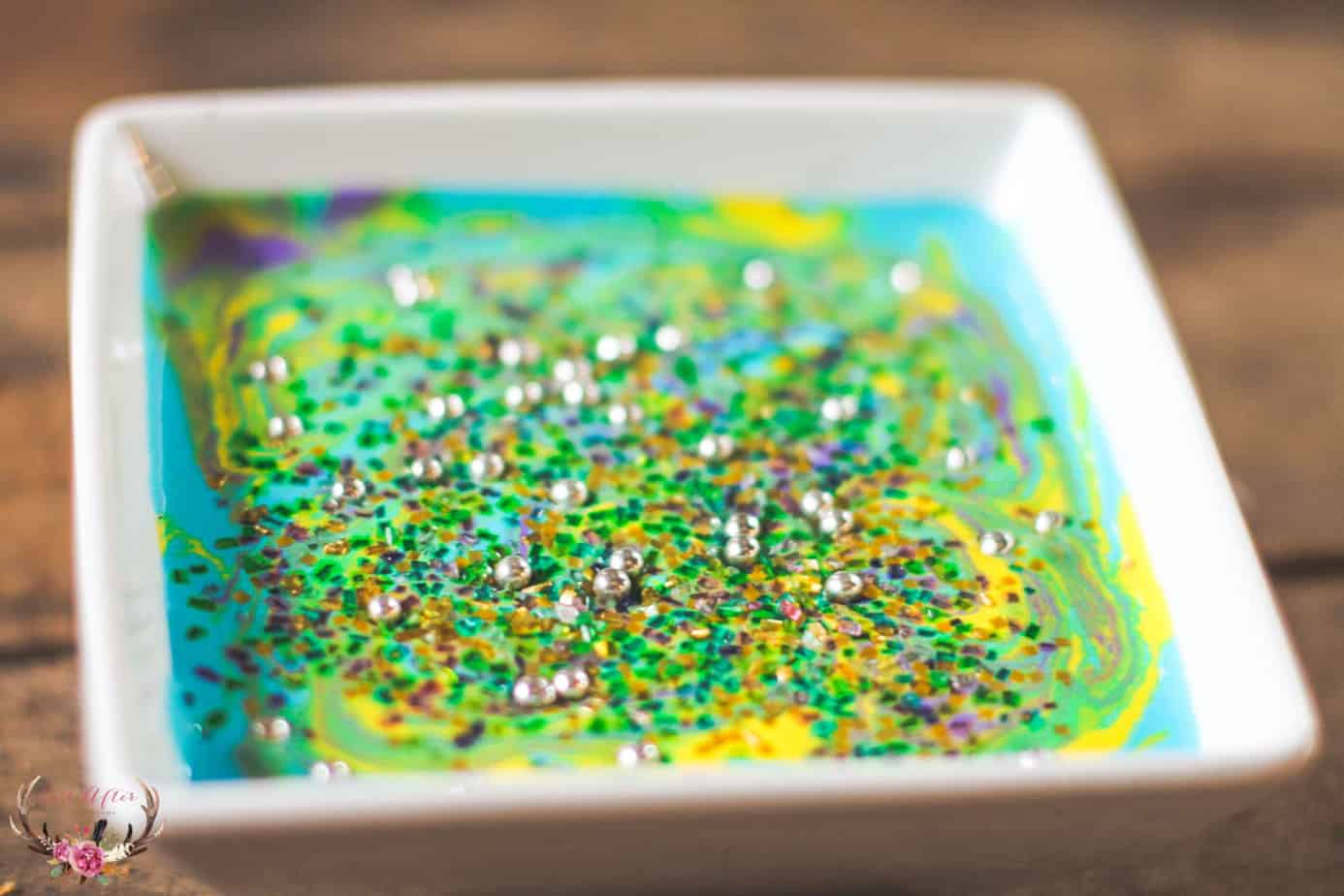 I love that this dessert is so easy to make and can be made a day ahead of time. My daughter loved this with vanilla wafers but you can easily serve this with pretzels or fruit too.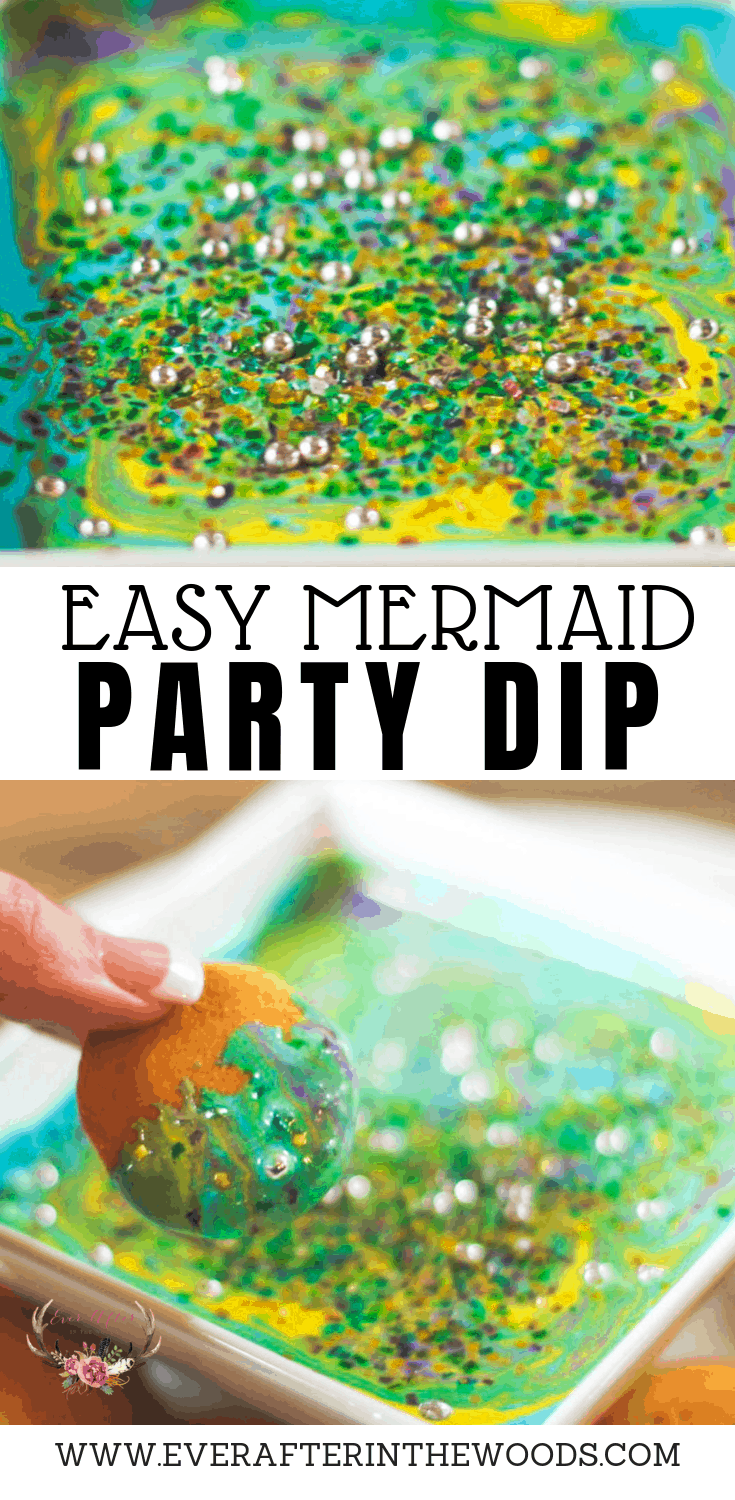 Shiny Mermaid Under the Sea Dessert Dip
Ingredients
8 oz cream cheese
1.5 oz vanilla pudding mix
16 oz marshmallow fluff
1 Tbsp cream
1 tsp salt
1 tsp vanilla extract
Food coloring – 1 drop each: blue, yellow, purple
sprinkles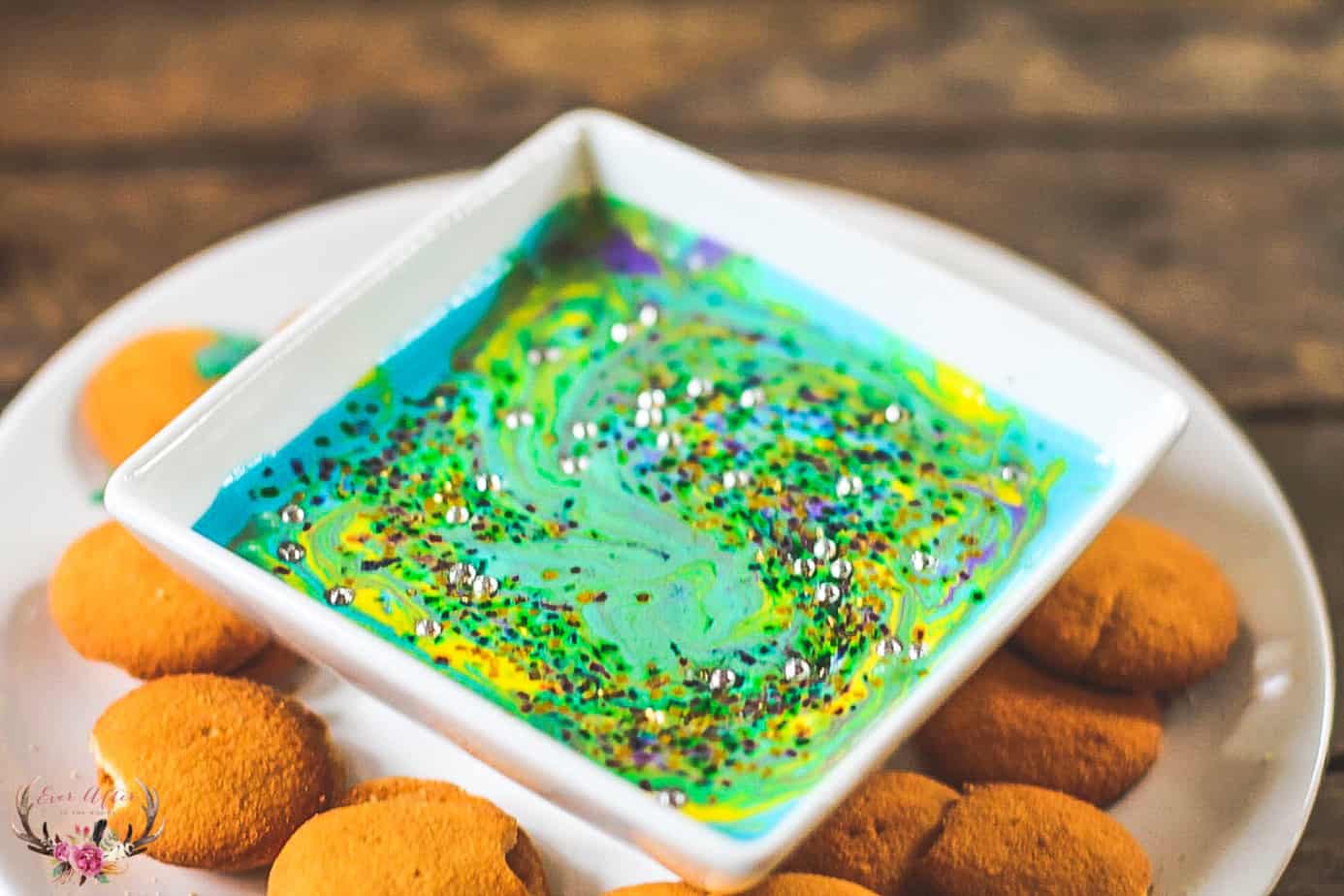 Directions
Place cream cheese in an electric mixer with marshmallow fluff, salt, vanilla, pudding mix and mix well.
Once the ingredients are completely combined you can add a TBSP of cream to loosen it up a little bit.
Divide the mixture into 3 or 4 separate bowls and add the food coloring to each bowl.(depending on what colors you want to use)
Mix well.
Pour the colored mixtures in to one bowl- directly on top of each other so it makes a bullseye type pattern.
Using a toothpick, mix the colors to make swirls.
Add sprinkles and unicorn pieces.
Serve with cookies, pretzels and fruit.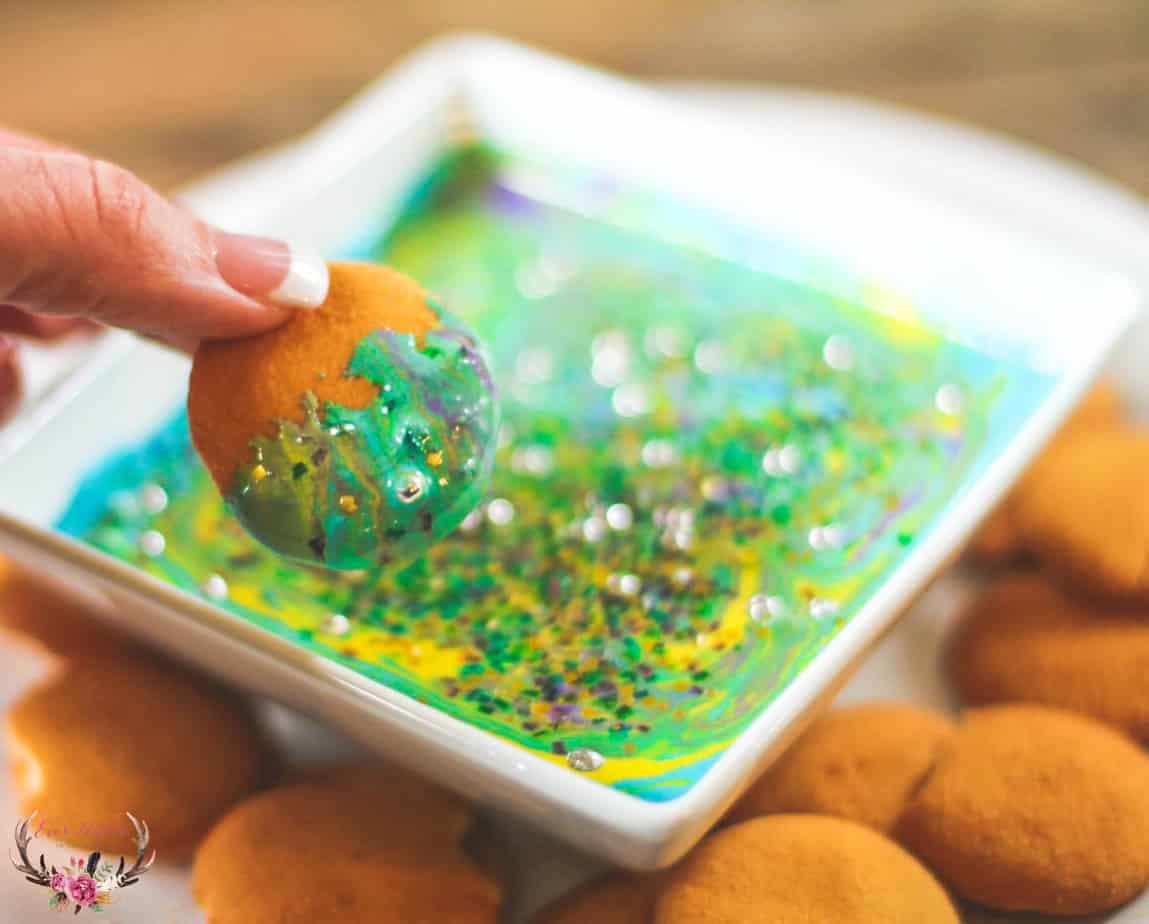 This mermaid dip is so easy to make and can keep in the fridge for 2 days. I would wait to combine the colors until the day of the party so that the colors don't bleed.
If you liked this recipe, have a look at these other cute ideas for mermaid parties too.
Under the Sea Snack Mix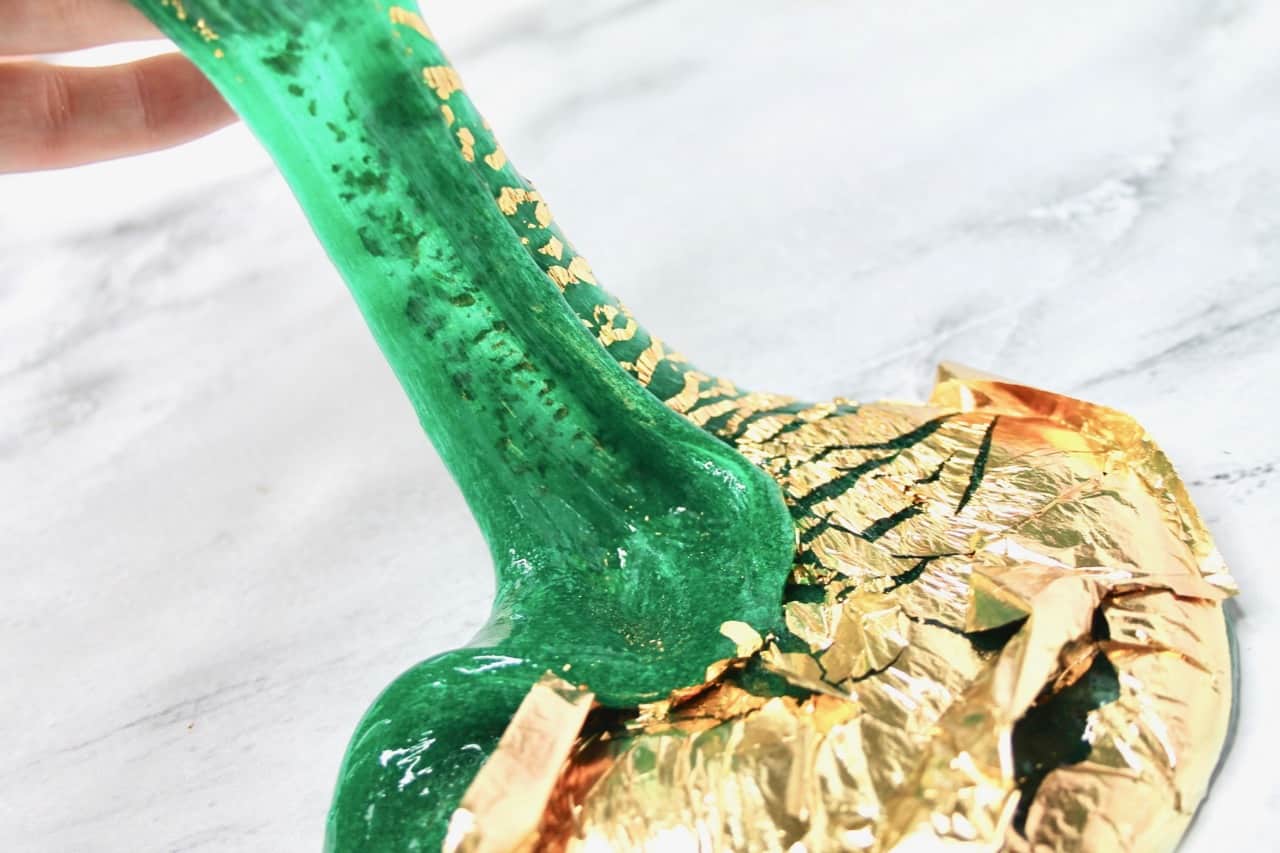 Mermaid Glittery Slime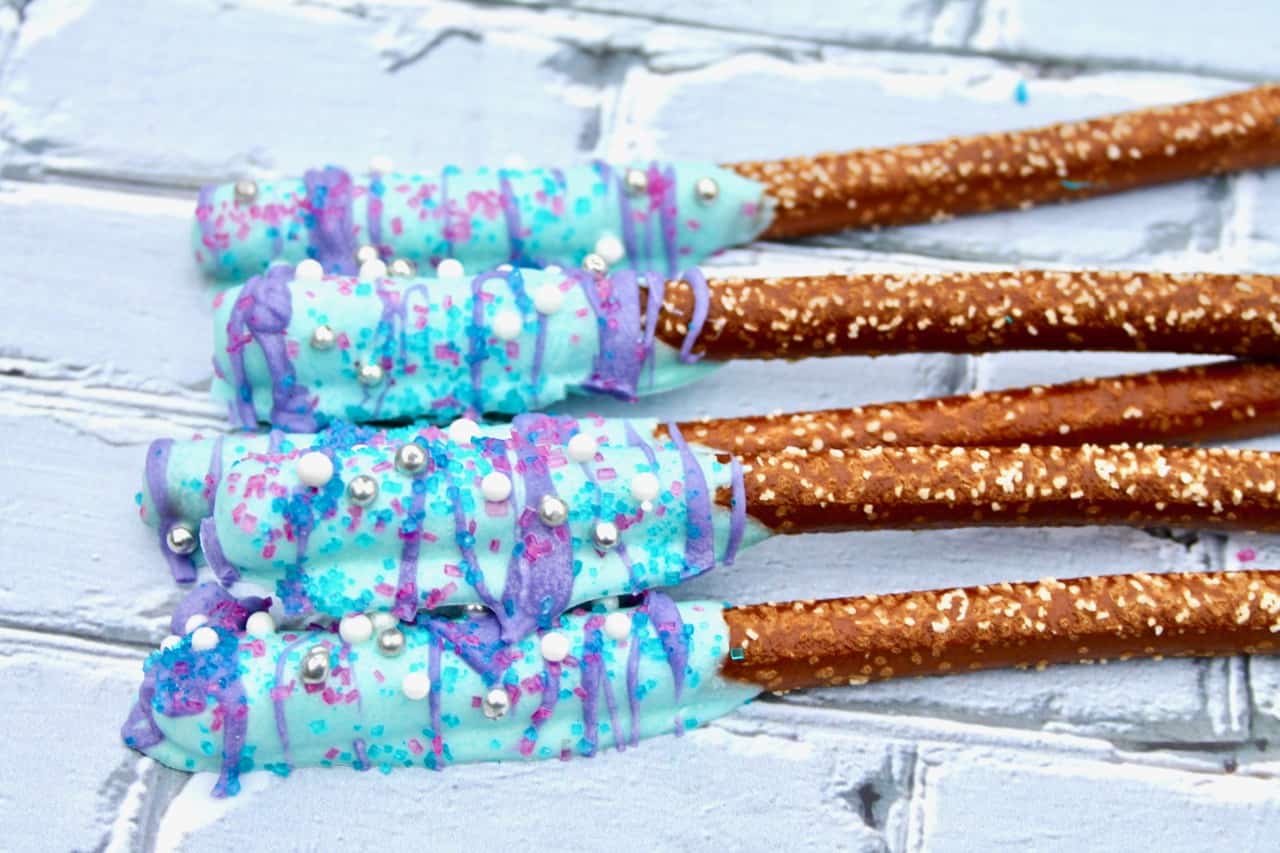 Sea Glass Jell-O Bars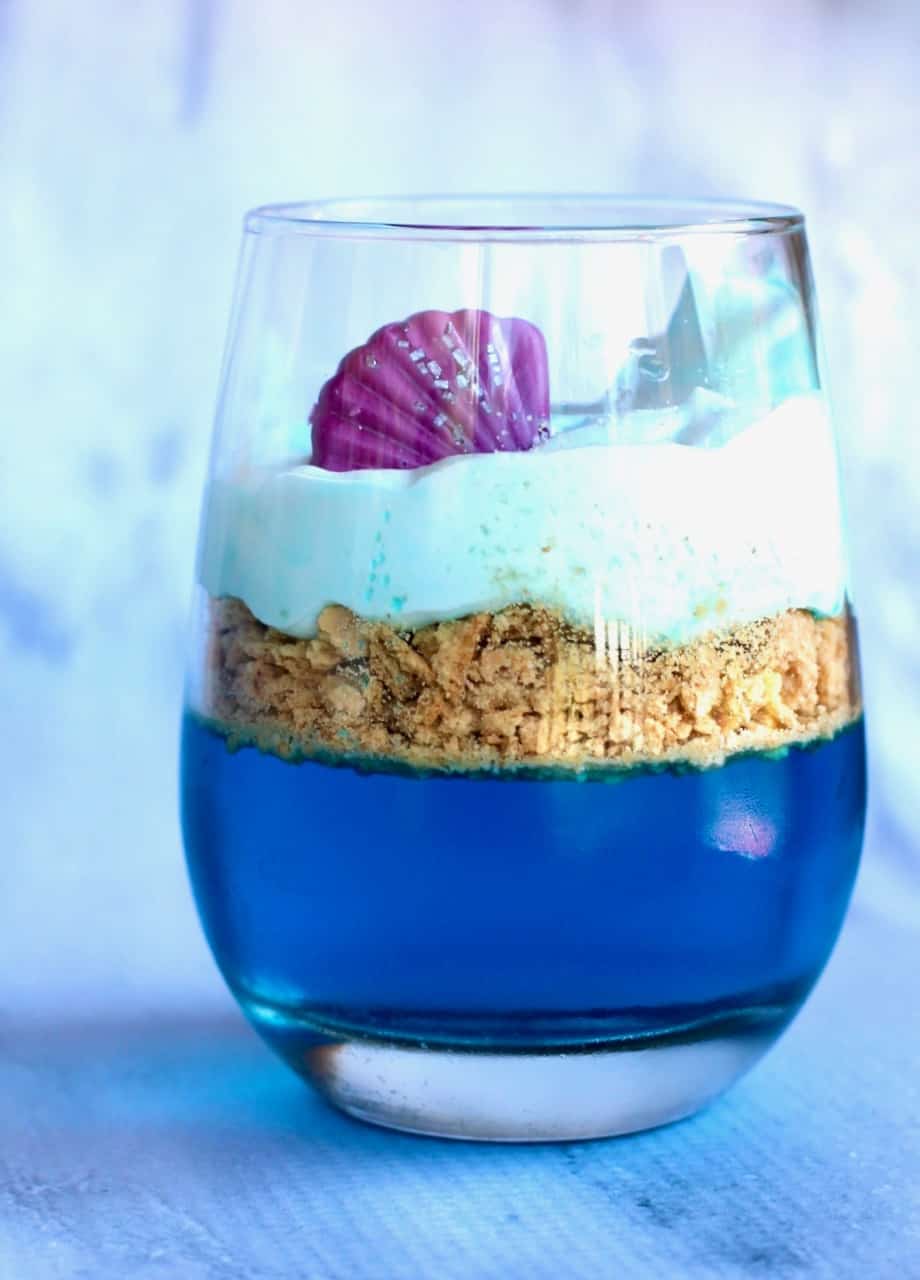 Beach Jell-O Layered Parfaits
Happy Baking!