Disclosure: This shop has been compensated by Collective Bias, Inc. and its advertiser. All opinions are mine alone. #GiveLifeMoreFlavor #CollectiveBias
We love to grill during the summer with easy to make recipes and good food. I feel like whenever we are grilling it's like a party! This past week we grilled up the easy shrimp and Eckrich Polska Kielbasa Skinless Rope Smoked Sausage, and it certainly was a party with a great tomato salad with tomatoes from the Farmers Market.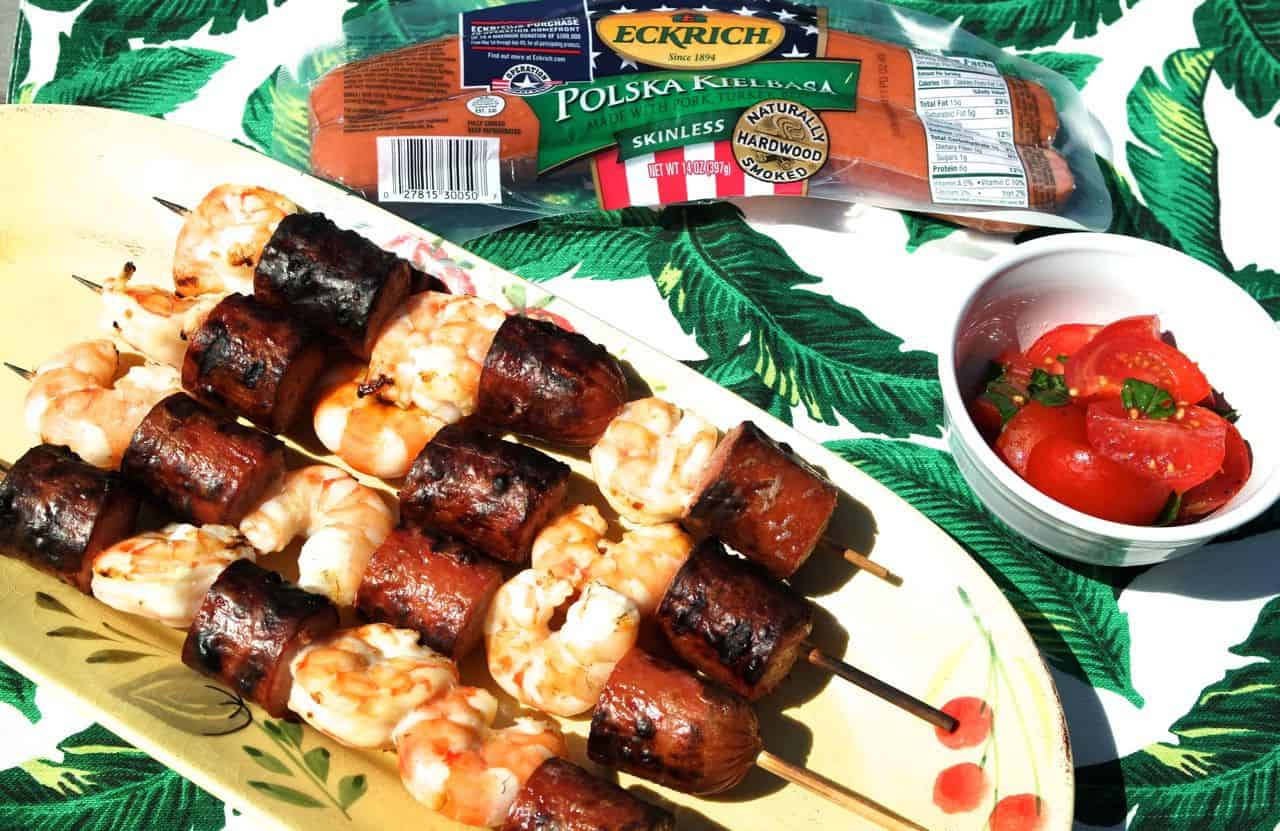 Summer time for us means that we are down by the pond with the kids and family and friends stop by. We love to hang out on floaties, fish and play in the sand. You never know who will show up so we always have a lot of food on hand to entertain.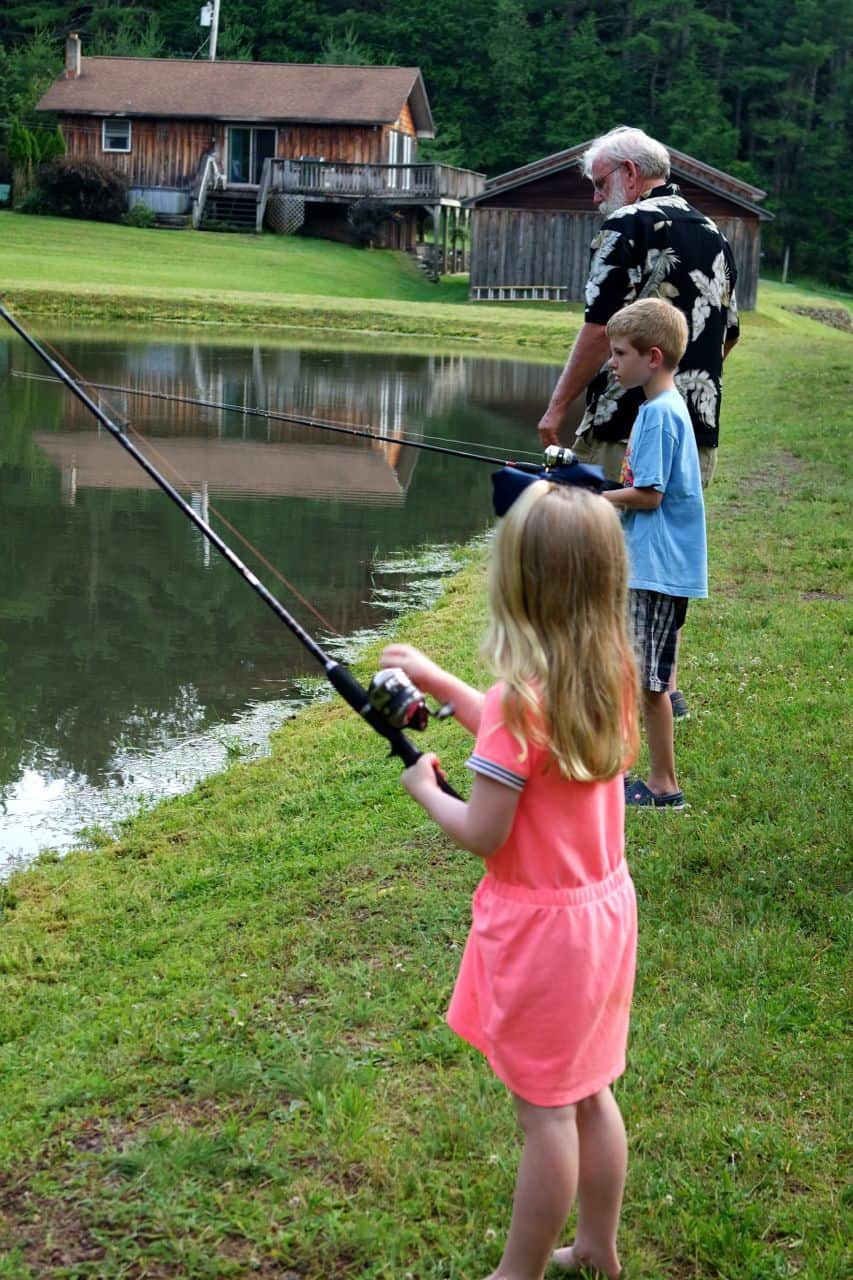 These Shrimp and Polska Kielbasa Smoked Sausage skewers are so easy and delicious. We like to use the Eckrich brand because it is full of flavor and affordable. We picked up our Smoked Sausage at Walmart, but it is available in most retailers nationwide. Eckrich offers a variety of product and flavors that we use all summer long.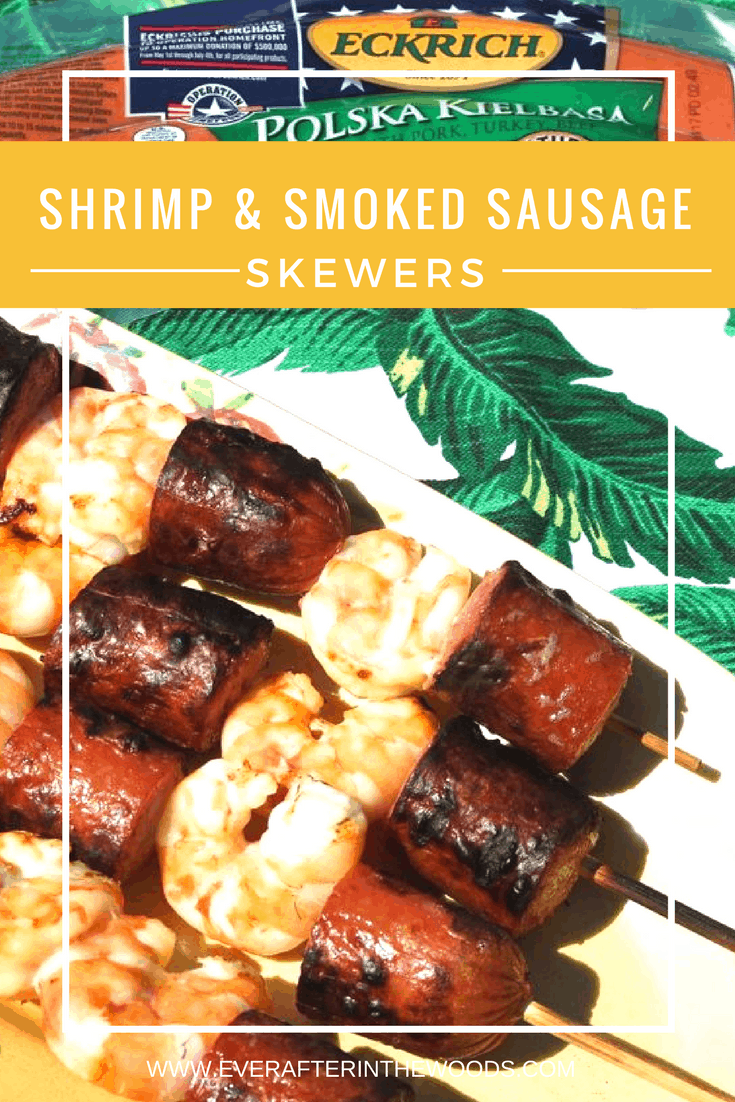 Shrimp and Eckrich Polska Kielbasa Smoked SausageSkewers with Tomato Salad
 
Ingredients
1 pound shrimp, deveined and peeled
Skewers
1 pkg Eckrich Polska Kielbasa Skinless Rope Smoked Sausage, cut into 1-1/2 pieces
2 pounds tomatoes, cut into bite size pieces
salt and pepper to taste
2 TBSP olive oil
Fresh basil, julienne cut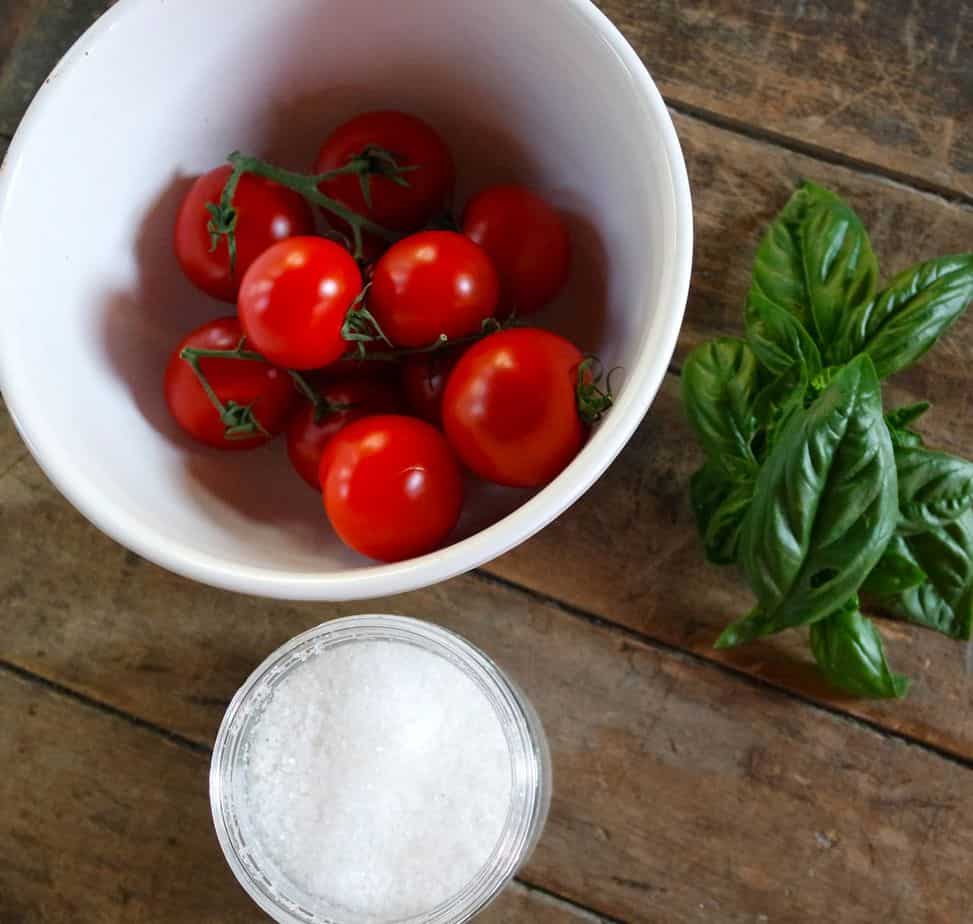 Directions
To make the skewers:
Alternate the Smoked Sausage and shrimp on the skewer.
Flavor with salt and pepper.
Grill for 5-8 minutes, flipping over halfway through.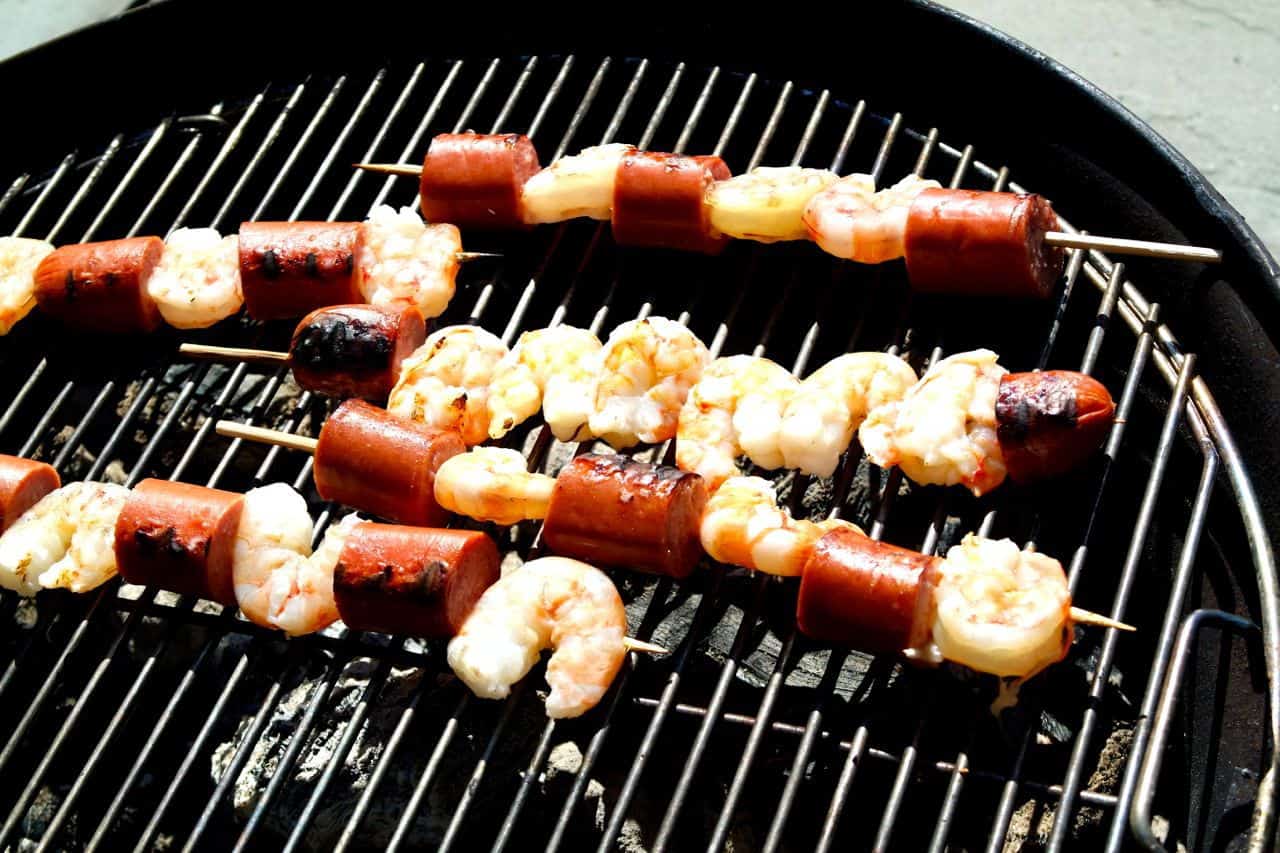 For the tomato salad-
Place the tomatoes and basil in a small bowl.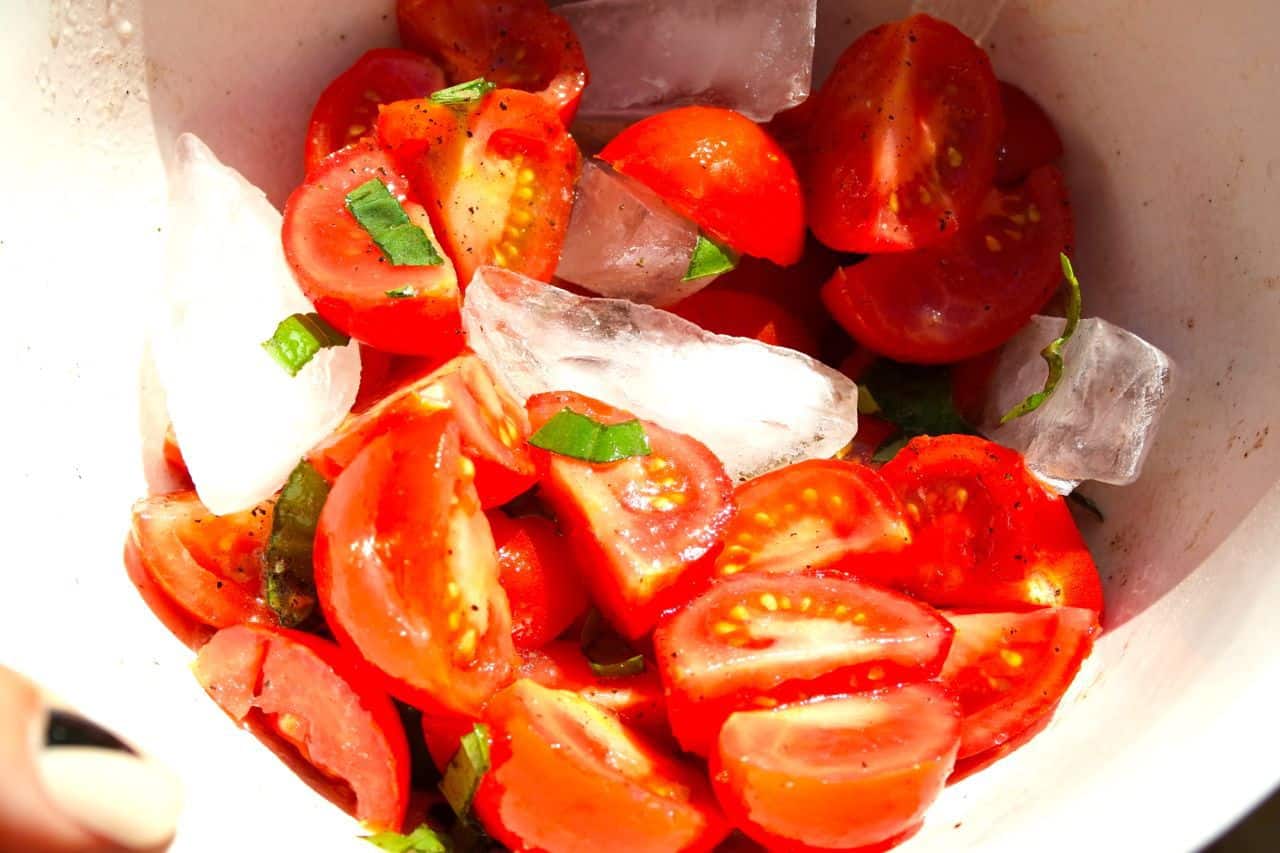 Salt and pepper to taste.
Add the olive oil and mix well.
Add in a few ice cubes and mix.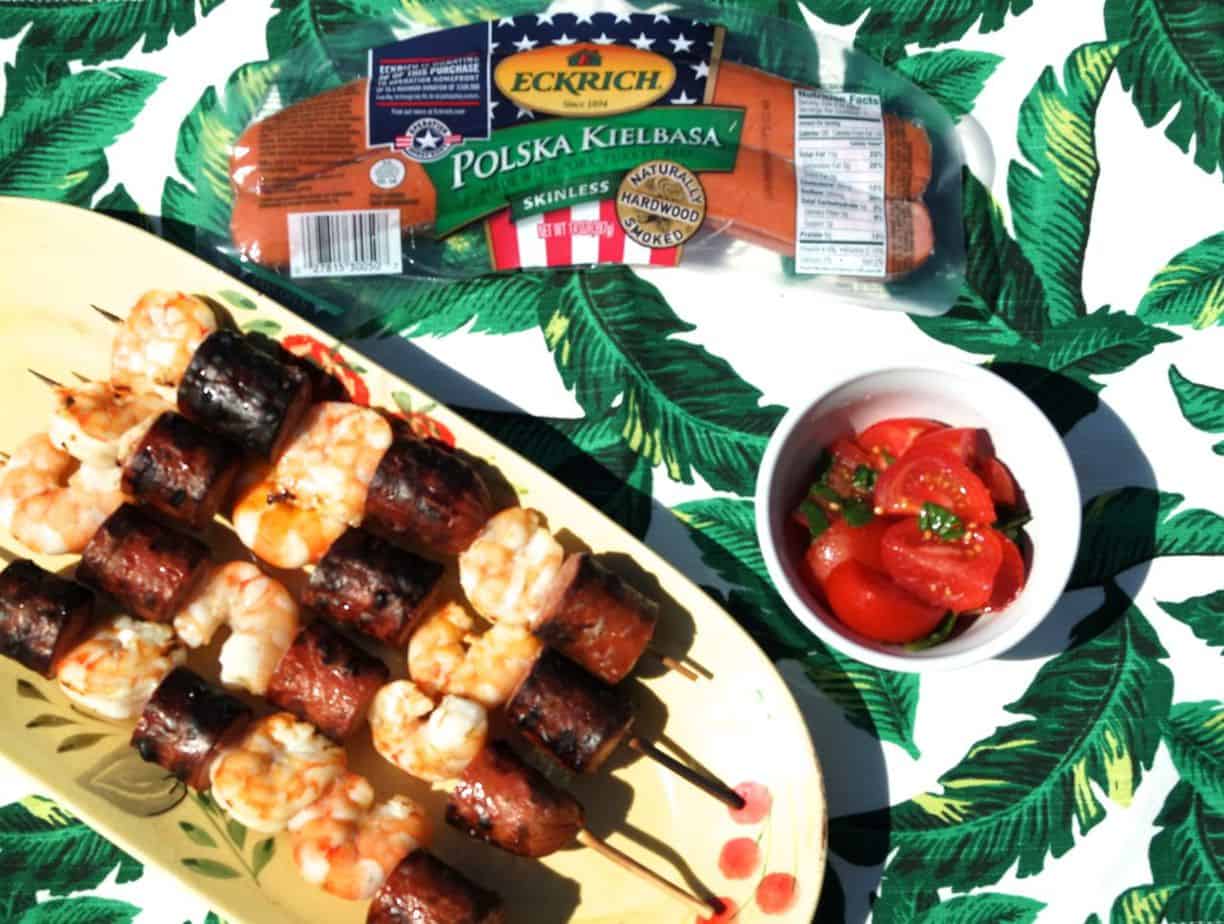 The ice cubes in the tomato salad help keep the tomatoes cold longer and when they melt it mixes with the oil for a delicious juice that you can pour onto your skewers or dip with a piece of bread.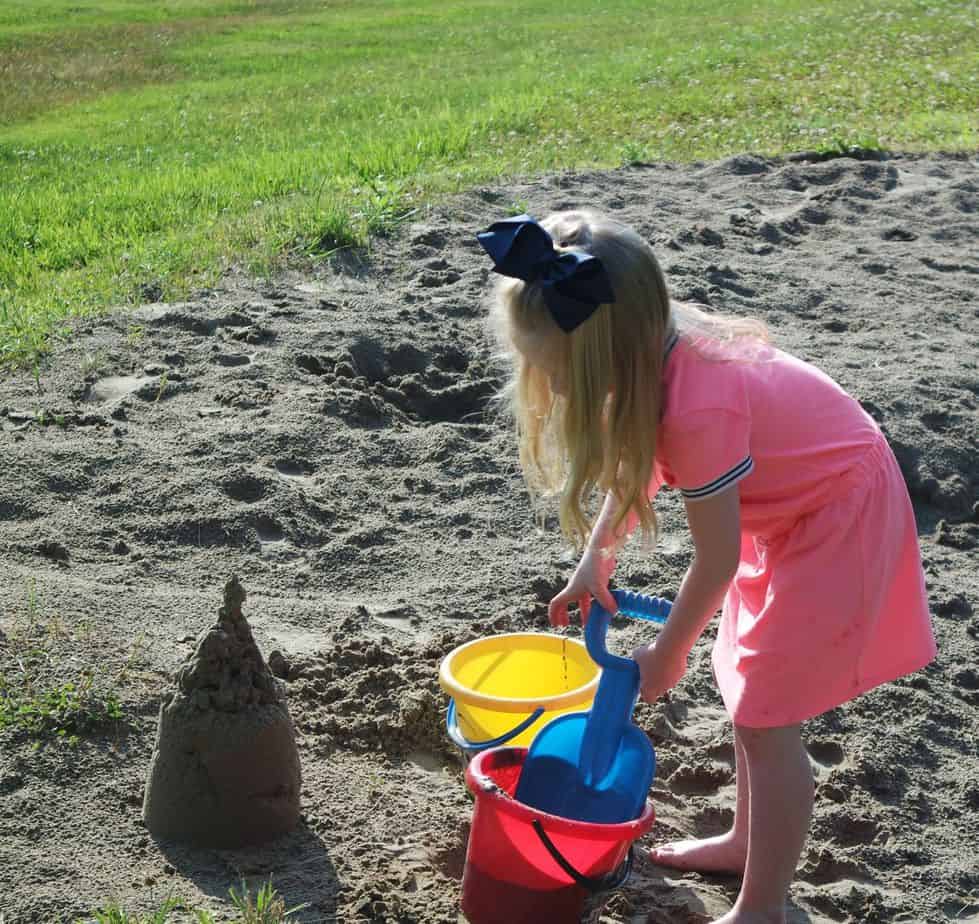 This recipe is so easy but it is perfect for any summer get together you might have. Even if you are just hanging out or building sandcastles. We picked up our tomatoes during our last visit to the Farmers Market but you can easily pick up the tomatoes where you shop for the Eckrich Polska Kielbasa Skinless Rope Smoked Sausage.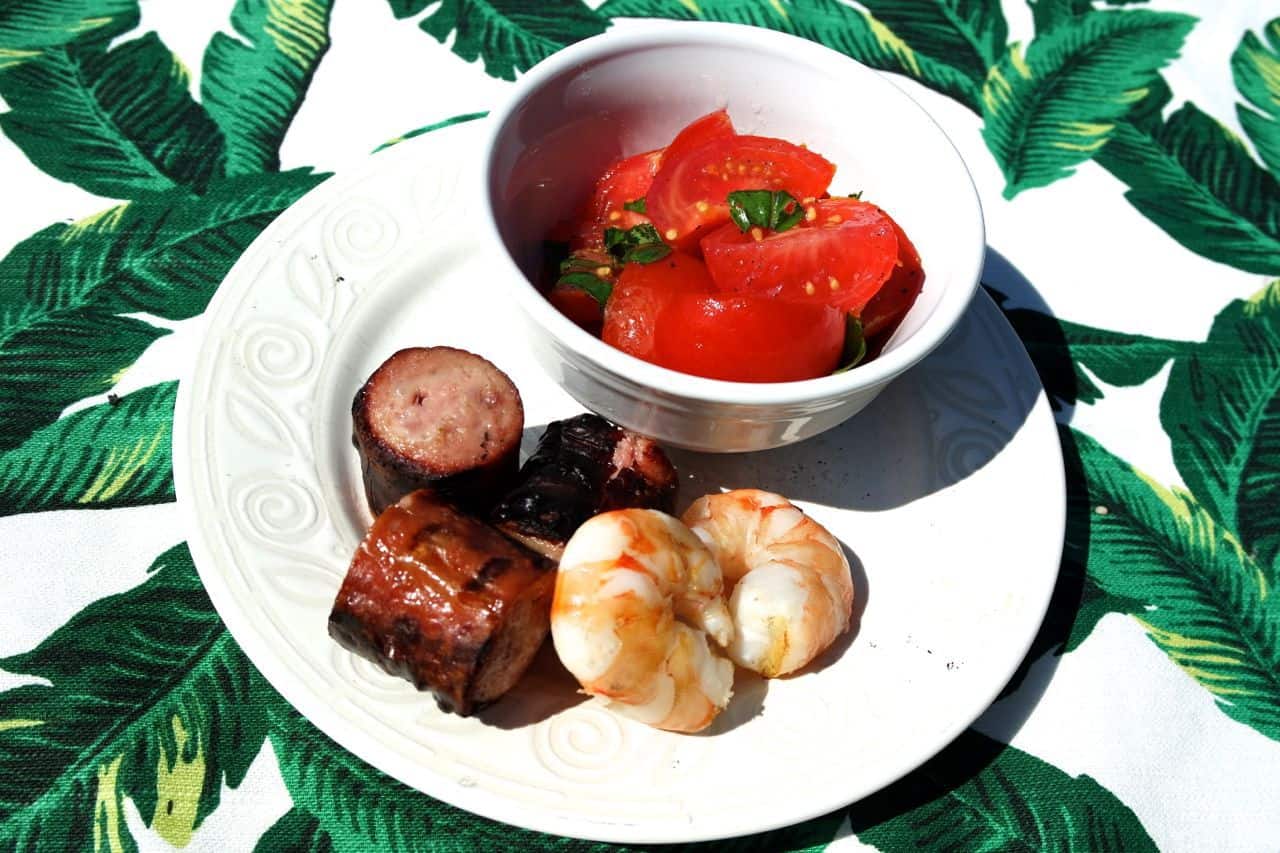 This mom loves using Eckrich Polska Kielbasa Skinless Rope Smoked Sausage because I know I can trust the Eckrich brand. It has been around for generations and it is a family favorite. The flavor of the Smoked Sausage is delicious with a blend of spices for a rich and savory taste. Pick yours up today and get grilling!