This is a sponsored post on behalf of Flyby Promotions. All opinions are my own and yours may vary.
Growing up, watching the Smurfs was how I spent most nearly every Saturday morning. I could not wait to see what those adorable blue characters would be up to and how they would get away from Gargamel. I love that my children can grow up with the same characters that I enjoyed as well.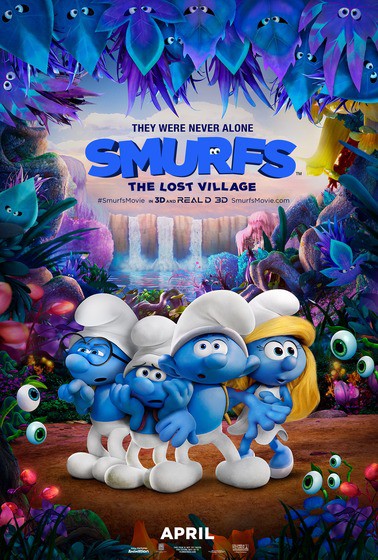 Smurfs The Lost Village will release nationwide on April 7 and we cannot wait to see it. I am looking forward to seeing Papa Smurf, Smurfette, Clumsy and Hefty plus the new addition of a few more ladies in The Lost Village. Smurflily, Smurfblossom, Smurfstorm, Smurfwillow and Smurfmelody are some of the new characters we will see in this new movie. I can not believe that there will be all of these new characters for us to enjoy!
Have a look at the newest trailer below.
Smurfs The Lost Village all starts when Clumsy finds a map and they set off on a fun and exciting adventure through the Forbidden Forest where they meet magical creatures and have new experiences which leads them to the biggest discovery in Smurf history.
I know that we will be looking forward to the funny jokes, songs and beautiful visuals that all of the Smurf movies have to offer.
On the smurfsmovie.com website they have so many fun things for you and your family to do and see. From activities to printable you can even meet the characters. I know that I cannot wait the Smurfberry Pie recipe.
Be sure to head out to see Smurfs The Lost Village opening nationwide on April 7, I know I will be there with my family. For more information about the movie , head over to the website now.