I received this product for free from Moms Meet (momsmeet.com) to use and post my honest opinions. Compensation for this post was provided and this page may contain affiliate links.
Spaghetti with Garlic and Extra Virgin Olive Oil | aglio e Olio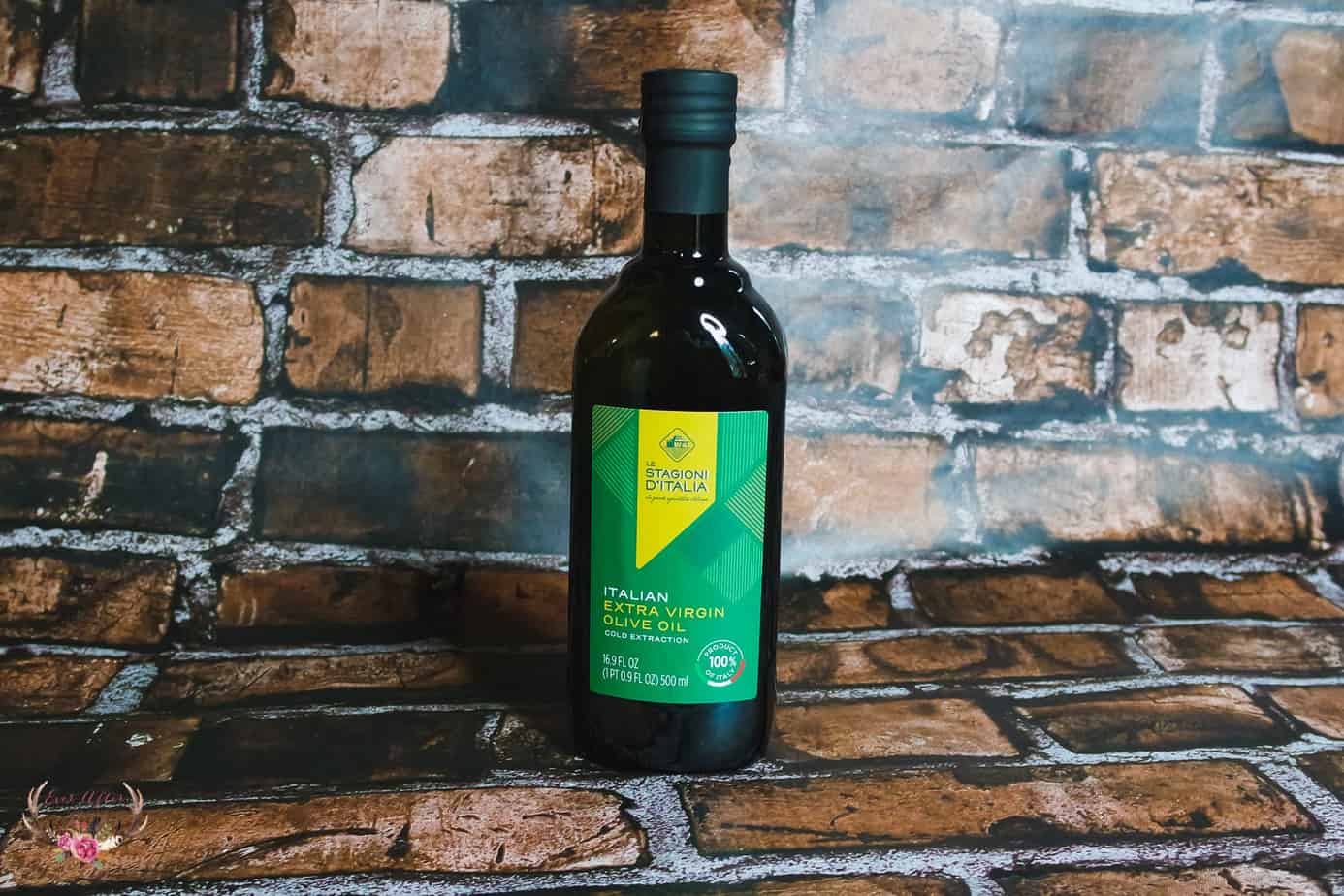 There is simply nothing better than a good bottle of Extra Virgin Olive Oil. Each olive oil has its own distinct character that is created because of the soil it's grown from, and the sun and rain that feeds it. My grandmother always had numerous bottles of Extra Virgin Olive Oil in the house because she liked to experiment with different oils for different occasions and different recipes.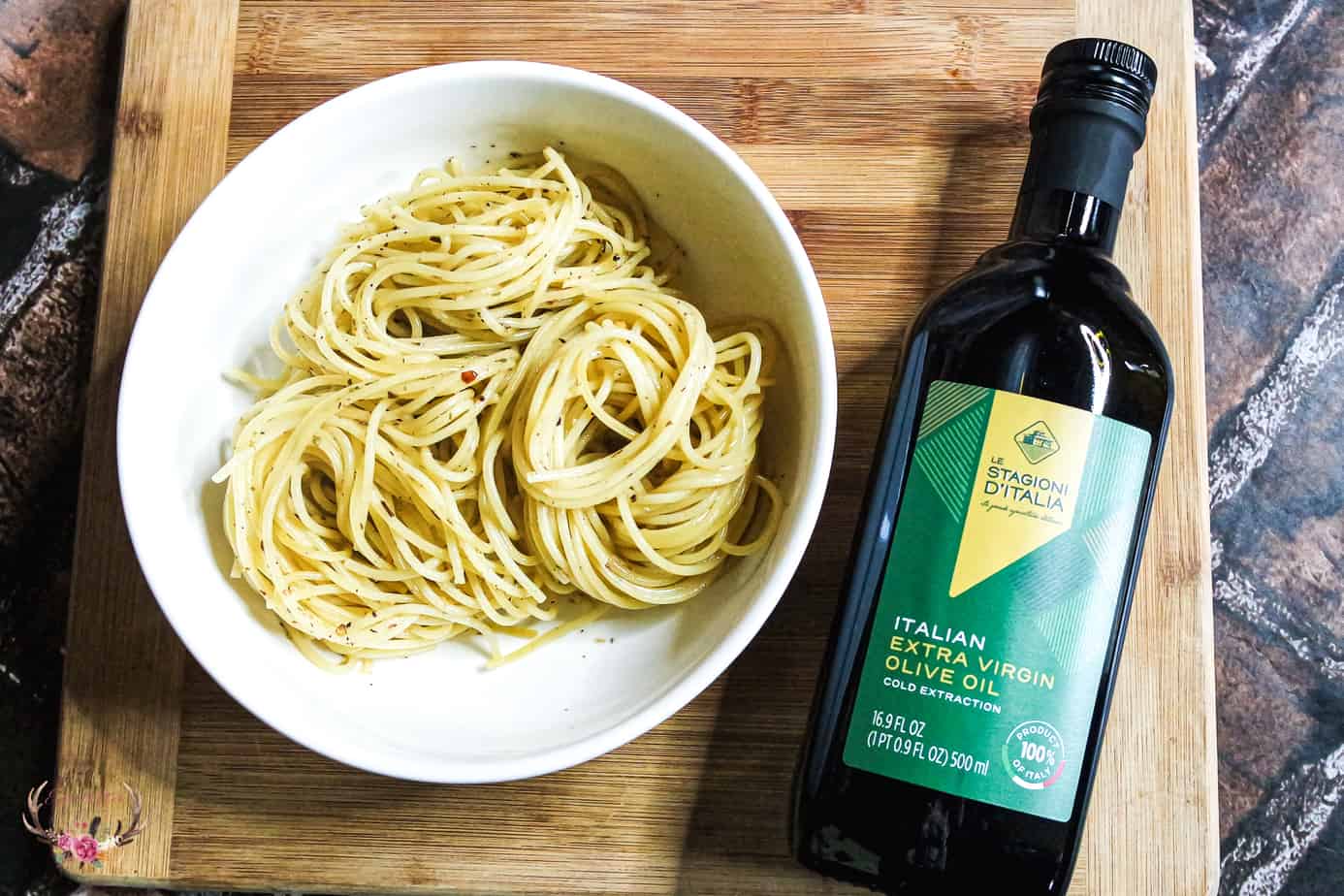 The Flavor Your Life campaign aims to educate North American consumers about the authentic extra virgin olive oil from Italy.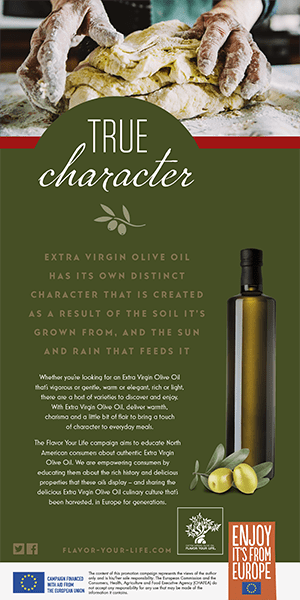 About Extra Virgin Olive Oil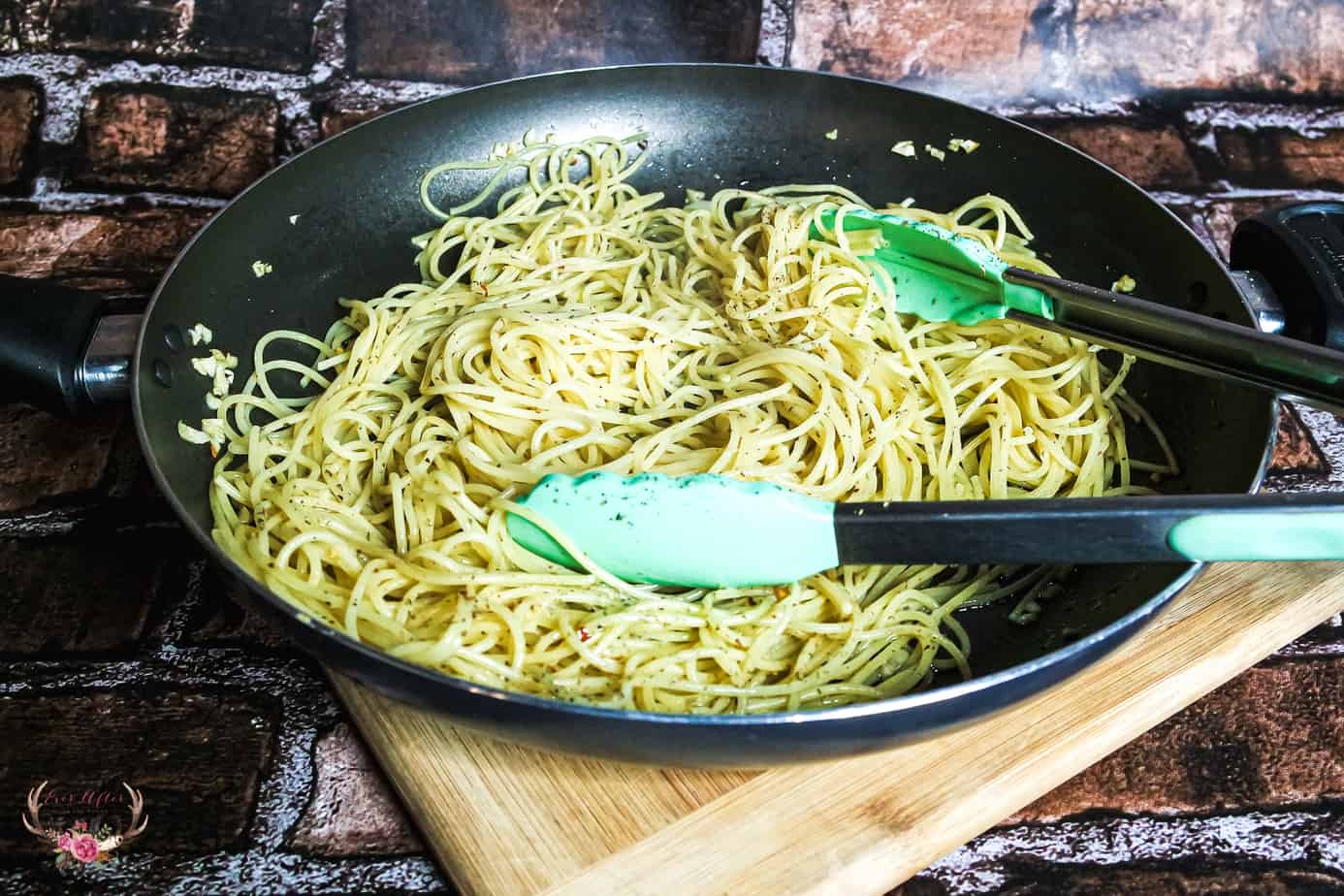 Extra virgin olive oil is made by pressing olive oil without heat or chemicals and is known as the first cold press olive oil. It is virtually free of acidity (below 0.8%) and has a high smoking point of 400 degrees Faranheit, which makes it suitable for cooking and baking. Store your extra virgin olive oil in a dark and cool place.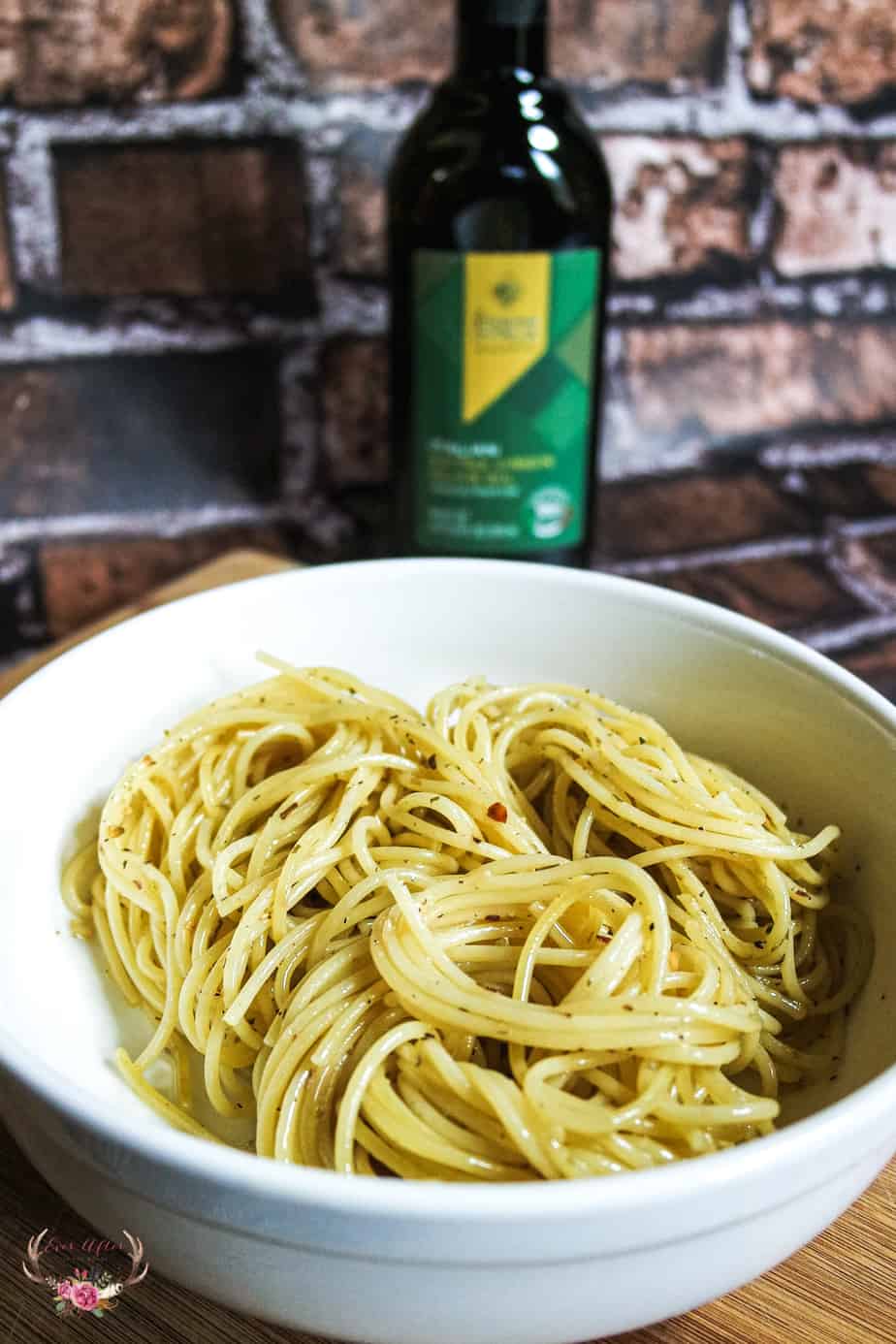 Spaghetti with Garlic and Extra Virgin Olive Oil or aglio e Olio is a standard pasta dish in many homes and this recipe provided by Flavor Your Life is sheer perfection in its ease.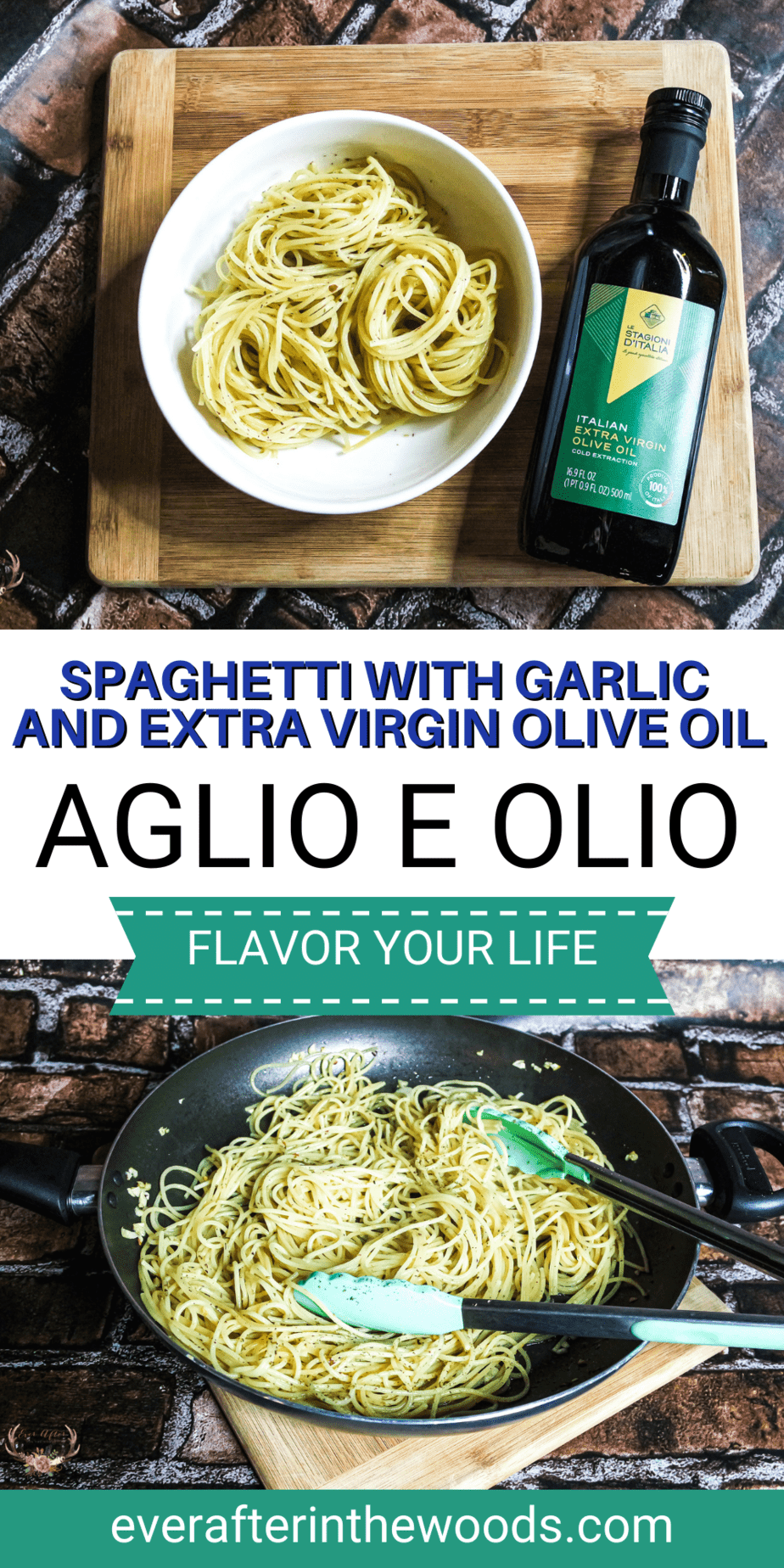 Spaghetti with Garlic and Extra Virgin Olive Oil | aglio e Olio
Recipe courtesy of Flavor Your Life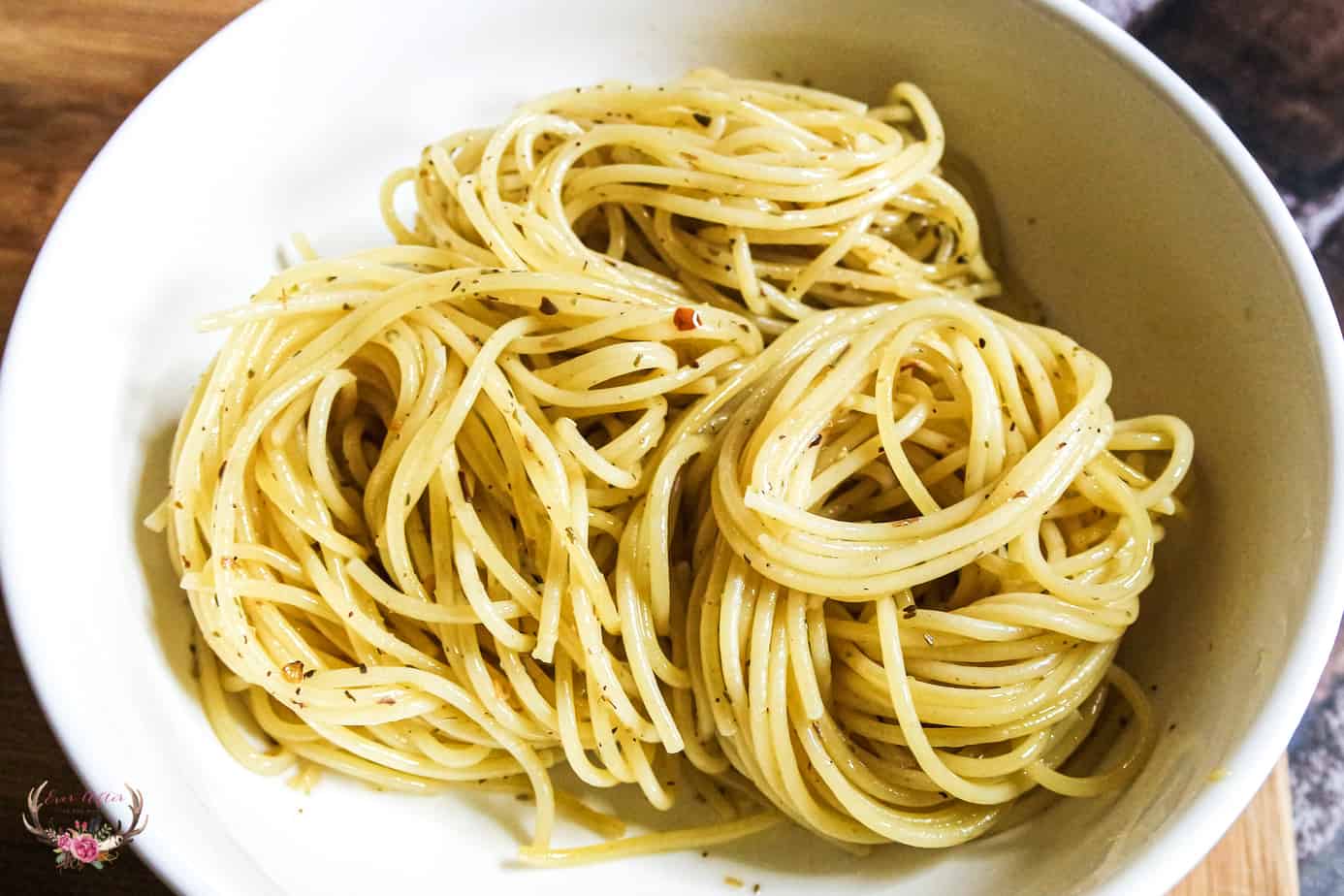 Ingredients
½ pound spaghetti
¼ cup Extra Virgin Olive Oil
2-3 cloves of garlic, thinly sliced
½ tsp dried chili flakes
Grated parmesan cheese
2 TBSP chopped parsley
Salt and pepper to taste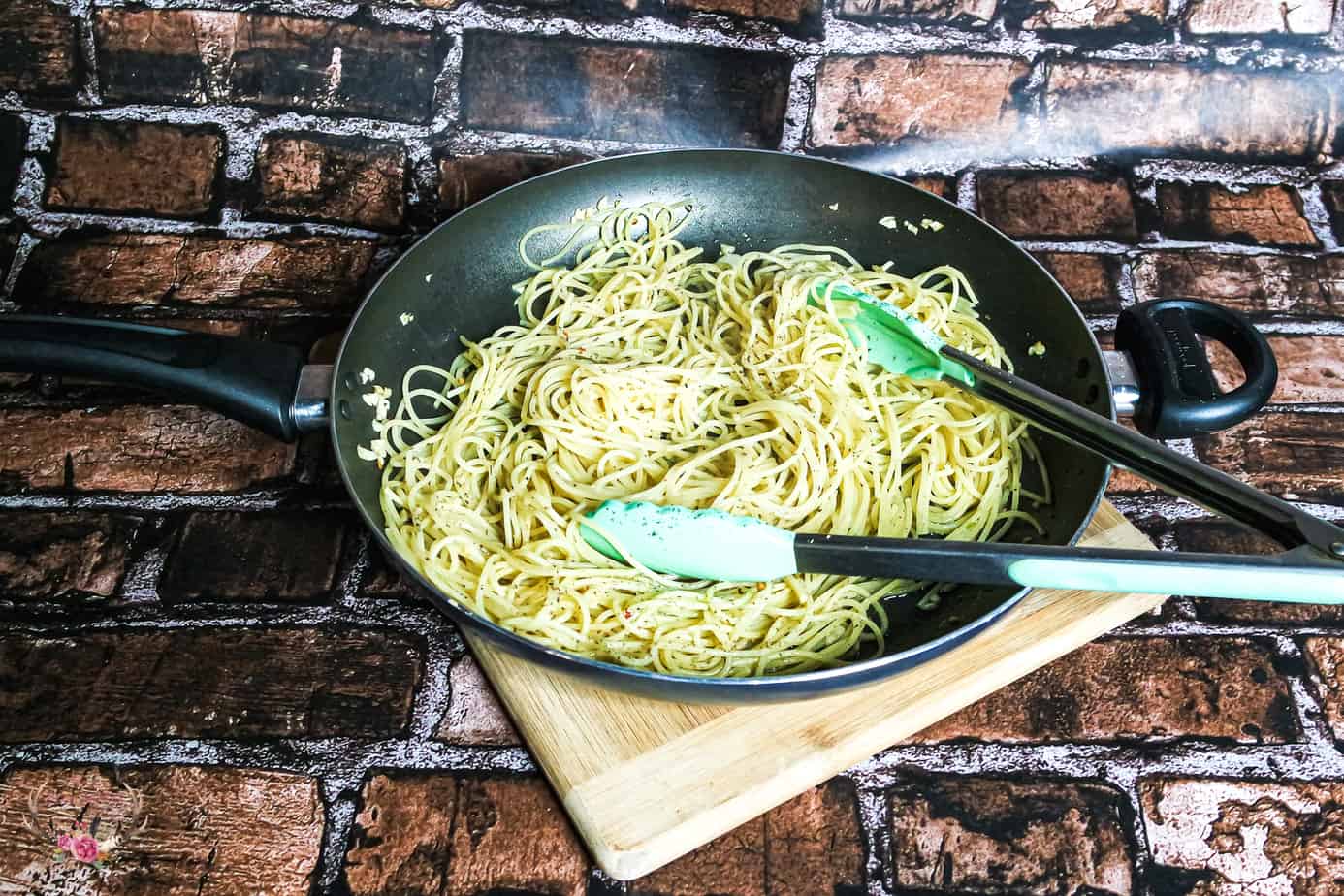 Directions
Cook pasta according to the package directions.
In a frying pan, heat the olive oil adding the garlic and chili flakes and cooking until the garlic turns golden. Be careful not to burn the garlic.
Add the chopped parsley and stir well.
Drain the pasta and add it to the frying pan. Add salt as needed and stir until everything is covered in oil.
Sprinkle with parmesan cheese before serving.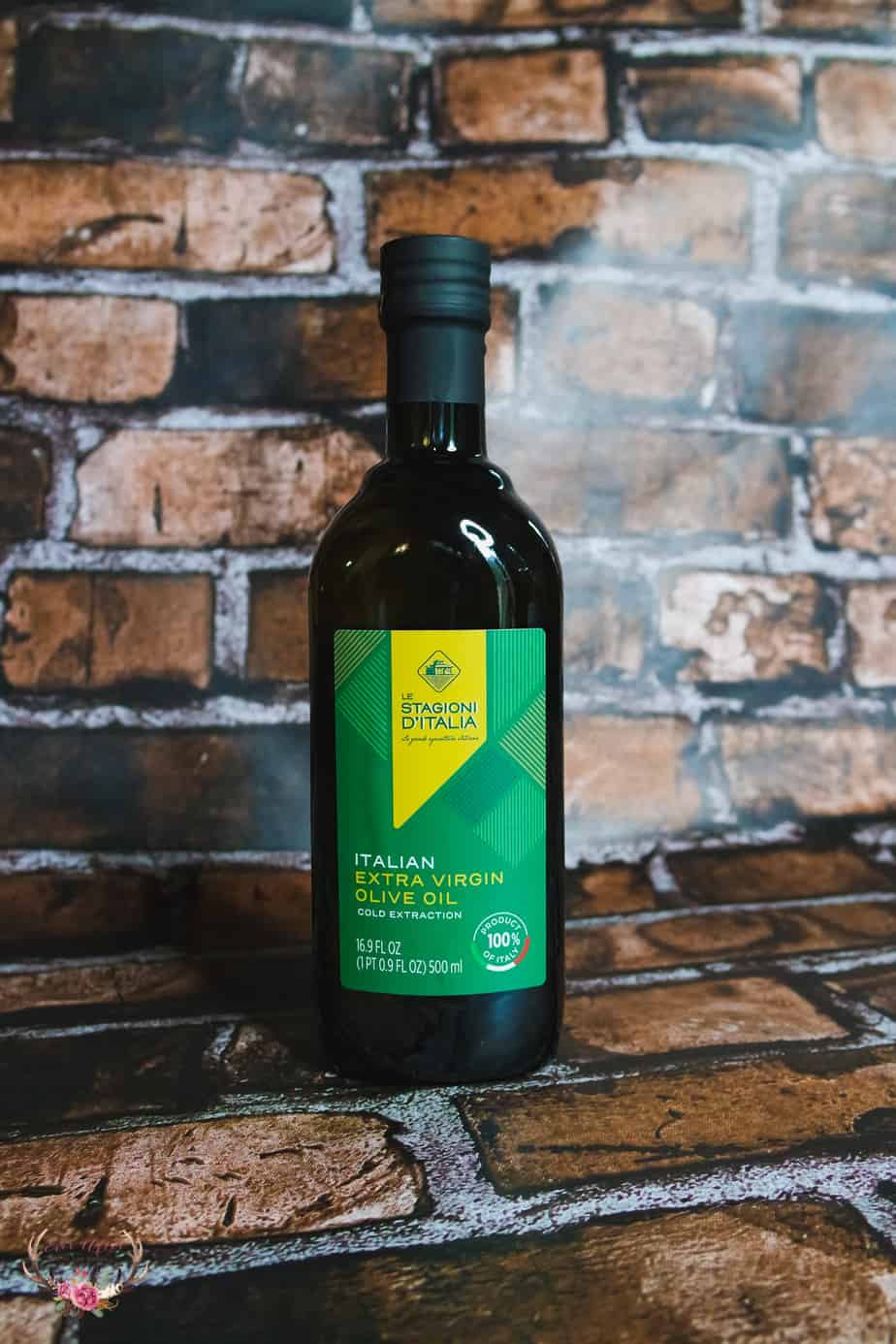 I love an easy to make dish, simply serve with a salad and a loaf of bread for a purely delicious meal. Have dinner on the table in less than 20 minutes and the family will be asking for more. Le Stagioni d' Italia Extra Virgin Olive Oil is coming soon to a retailer near you.