This is a sponsored post on behalf of Tropicana Essentials® Probiotics, all opinions are my own and yours may vary.
I want to start 2018 on the right track and for me that means starting my day off right with Tropicana Essentials® Probiotics, staying organized and healthy. I took the time to reflect on my life at the end of 2017 and I have decided to make a few changes for this New Year.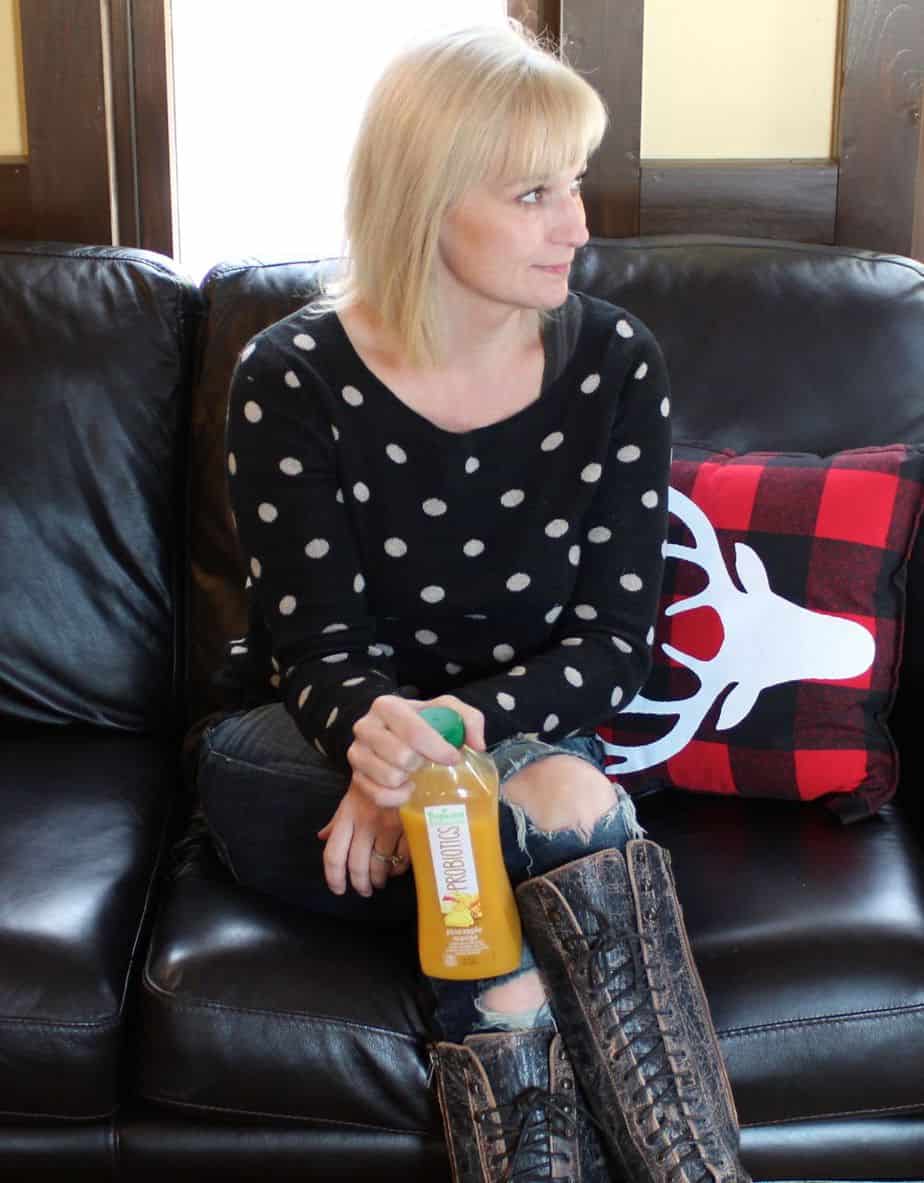 Self-care is number one on my list and by making a simple change to my morning routine I can do just that. I found Tropicana Essentials® Probiotics in the refrigerated section of Walmart on my last shopping trip and decided to give this juice a try. They are available in three varieties- Strawberry Banana, Pineapple Mango and Passion Fruit. Tropicana Essentials® Probiotics is made with 100% juice with probiotics and no added sugar or artificial flavors. The Pineapple Mango is my favorite; it tastes like you are on vacation on an island.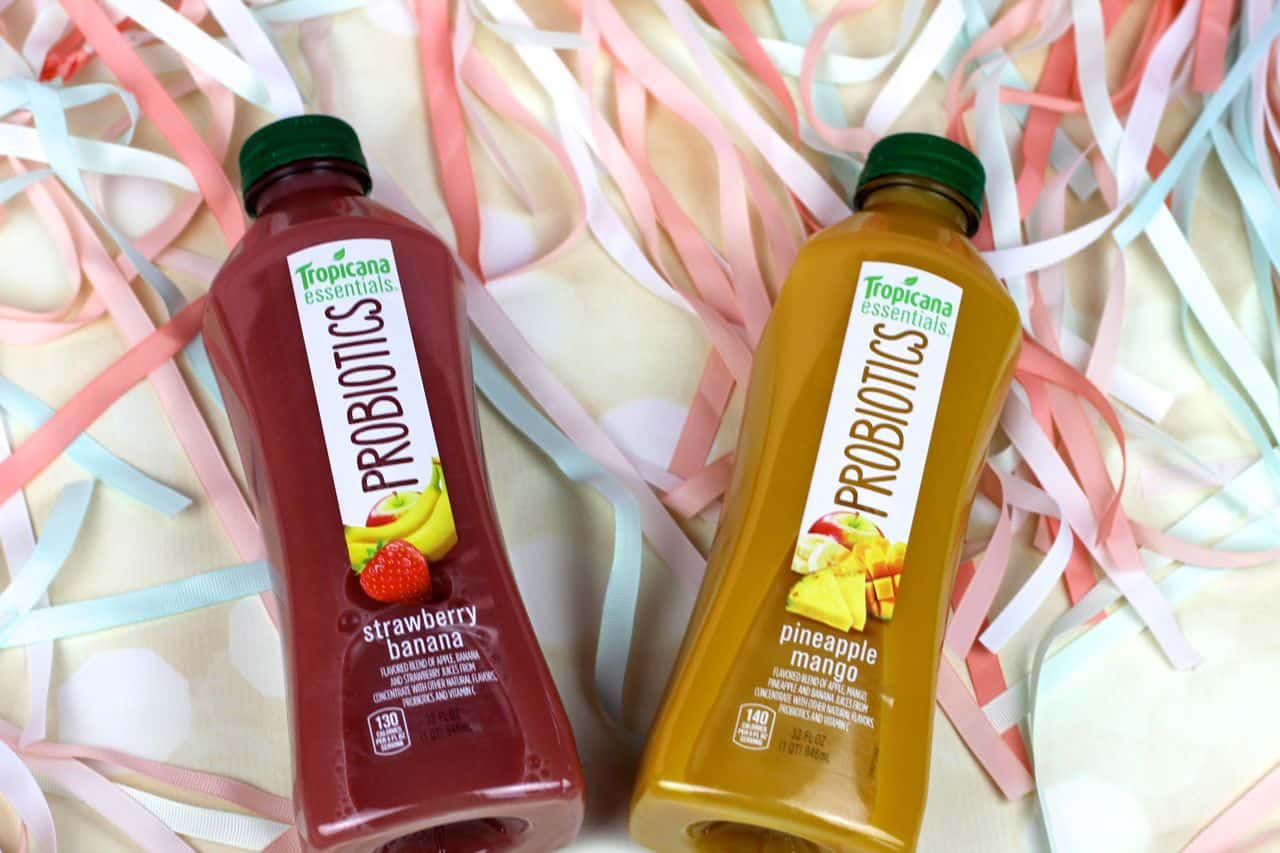 It is so important to take care of yourself, and yet it is one of the hardest things to do. Incorporating more fruits and vegetables in your diet is just one way to take better care of yourself each morning. Every 8 oz serving of Tropicana Essentials® Probiotics delivers one billion live and active cultures plus an entire day's worth of Vitamin C. Plus it tastes delicious.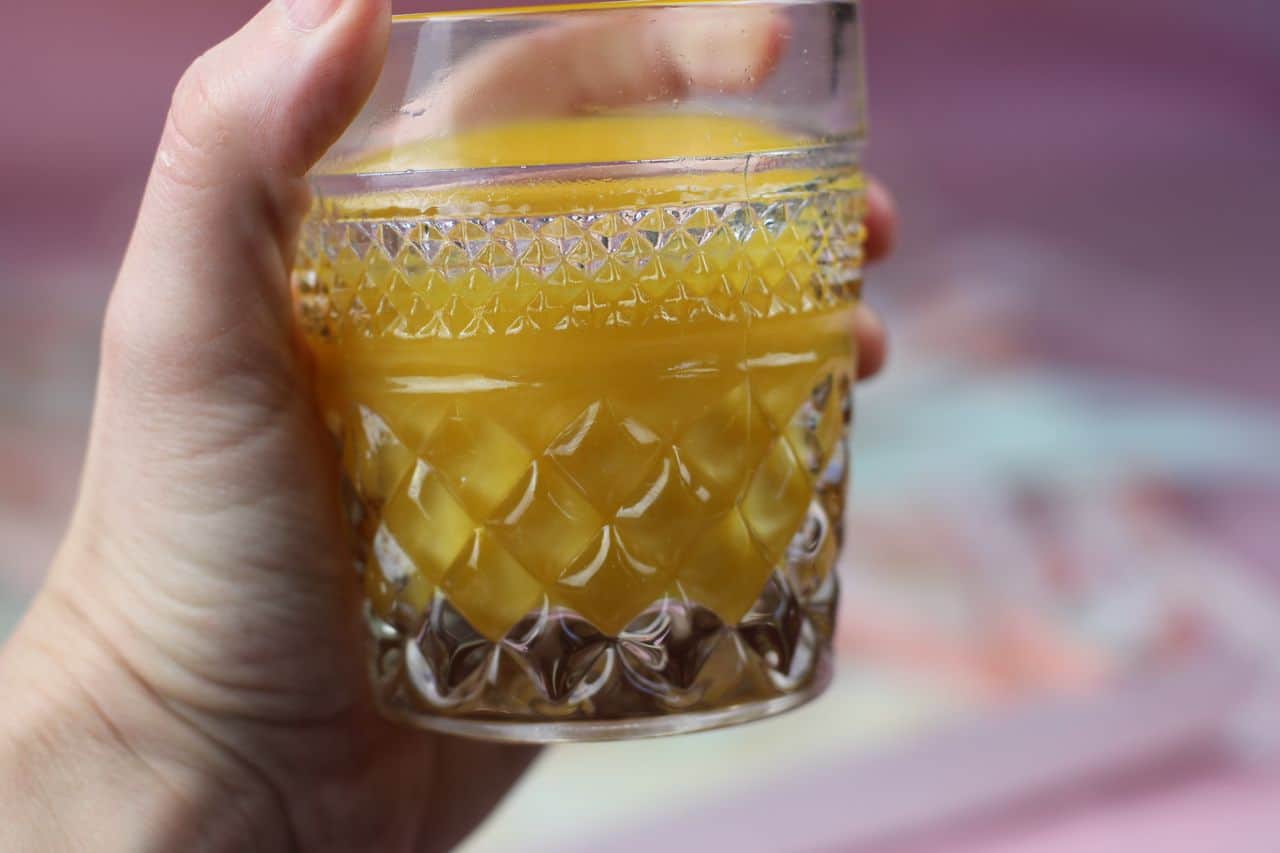 Taking a few minutes each day to sit, relax and unwind and reflect on the day is something else I would like to add to my routine for 2018. With three children, a full-time job, husband and house to take care of that is not always easy but necessary. Life can definitely get crazy, but we have the power to rejuvenate ourselves each day.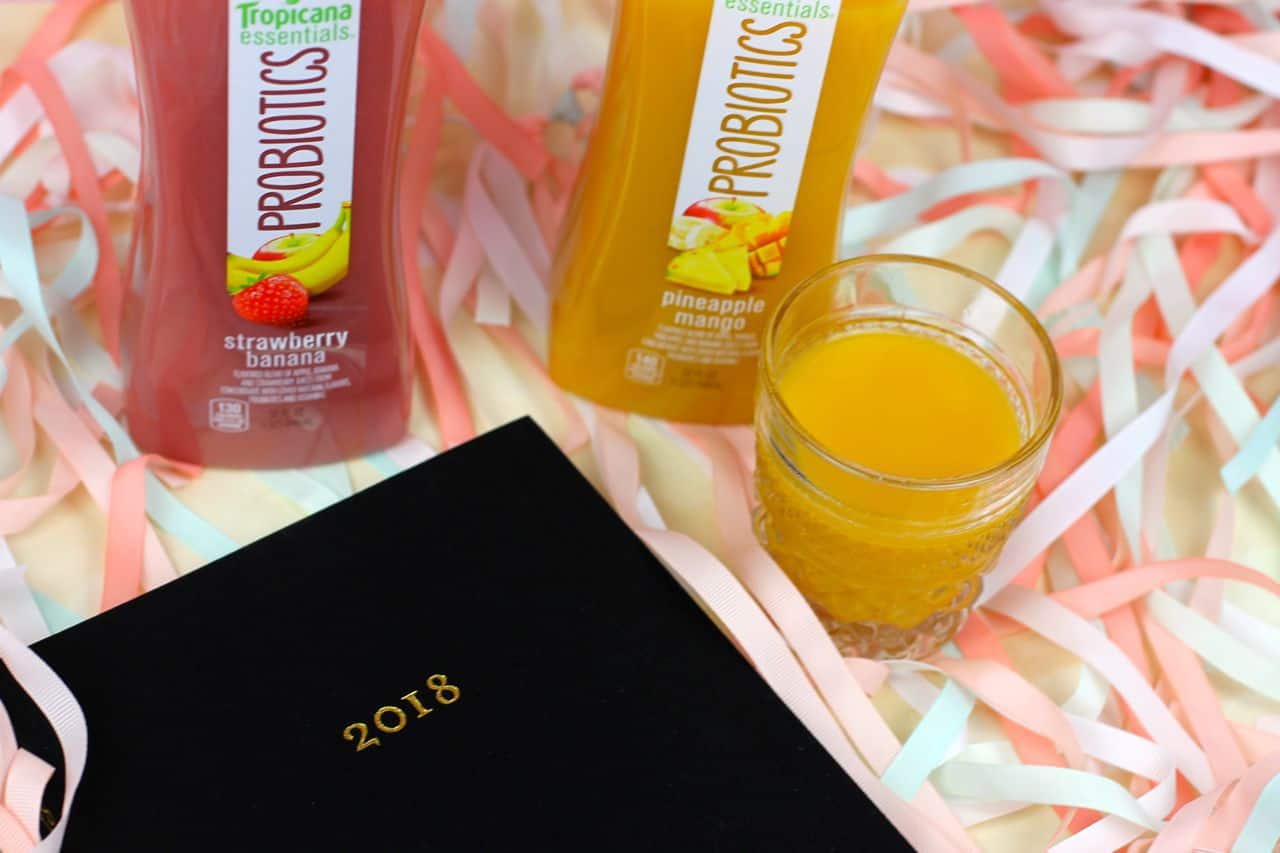 Organization is another item I am looking forward to continuing in 2018. Using a planner to write down everything will help me feel more control of my life. With so much going on and everyone running in different directions things can definitely seem overwhelming, so planning ahead is a must. I am also going to write down feelings and emotions each day to see how I can better myself this year.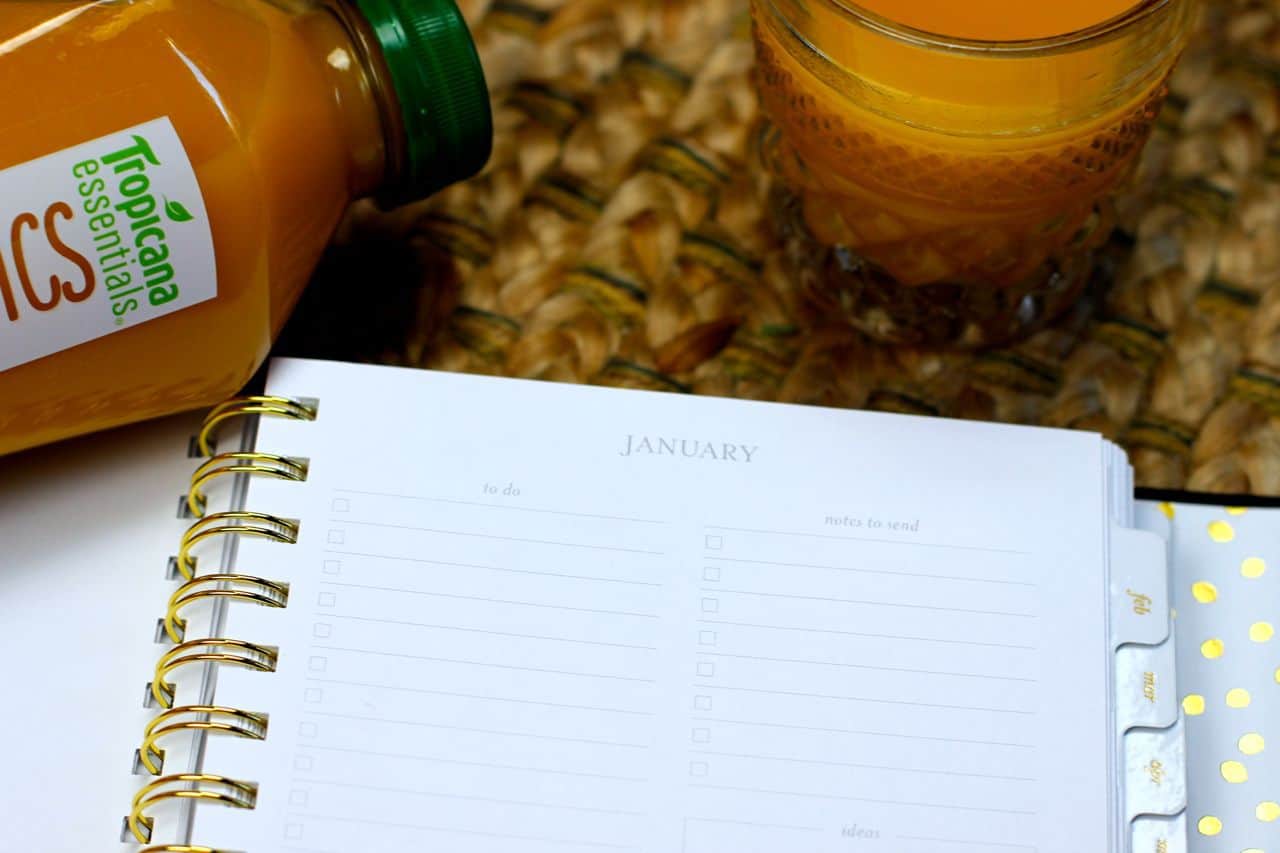 With the start of the New Year it is a fresh slate to start over. I will be incorporating Tropicana Essentials® Probiotics in my daily routine. They are available in 32 oz bottles at Walmart next to the other juices. I can't wait to see what 2018 has in store for me.
This is a sponsored post written by me on behalf of Tropicana Essentials® Probiotics.