This post is sponsored by BSM Media. All opinions are my own and yours may vary.
I am sure you have seen the word STEM popping up all over the news and the Internet but what does it mean and should you be interested in it. STEM learning is an extraordinary combination of Science, Technology, Engineering and Mathematics and there is also an option for STEAM learning which incorporates art as well.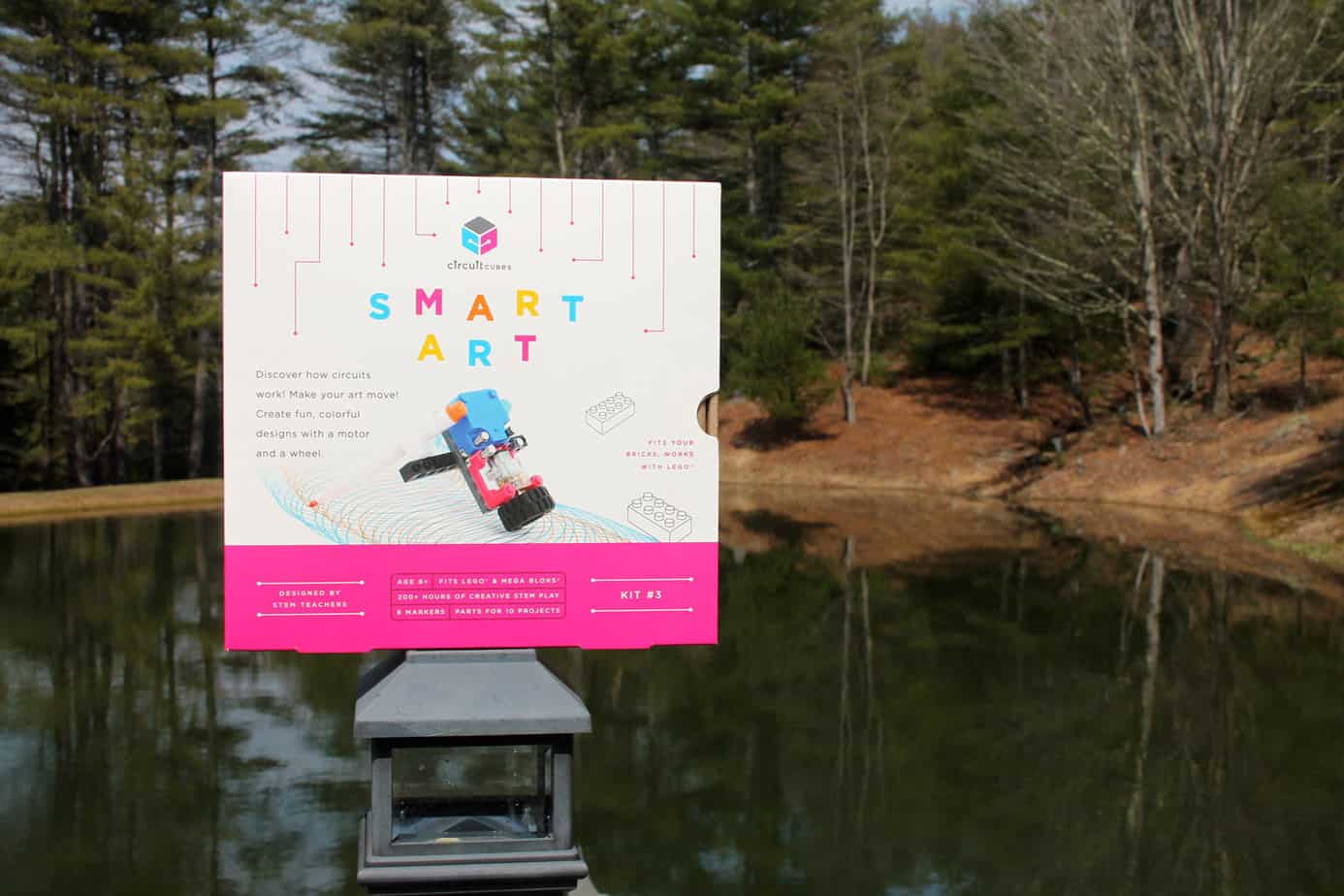 Circuit Cubes Smart Art Kit
I have been incorporating STEAM curriculum in my art classes with the help of a 3D printer but now you can bring these modules home to your own children with fun and innovative toys; Circuit Cubes from TENKA Labs. We were sent the Smart Art Kit to try and we had so much fun putting it together and watching it work while learning about Science, Technology, Engineering, Art and Mathematics.

How does Circuit Cubes work with STEM Learning?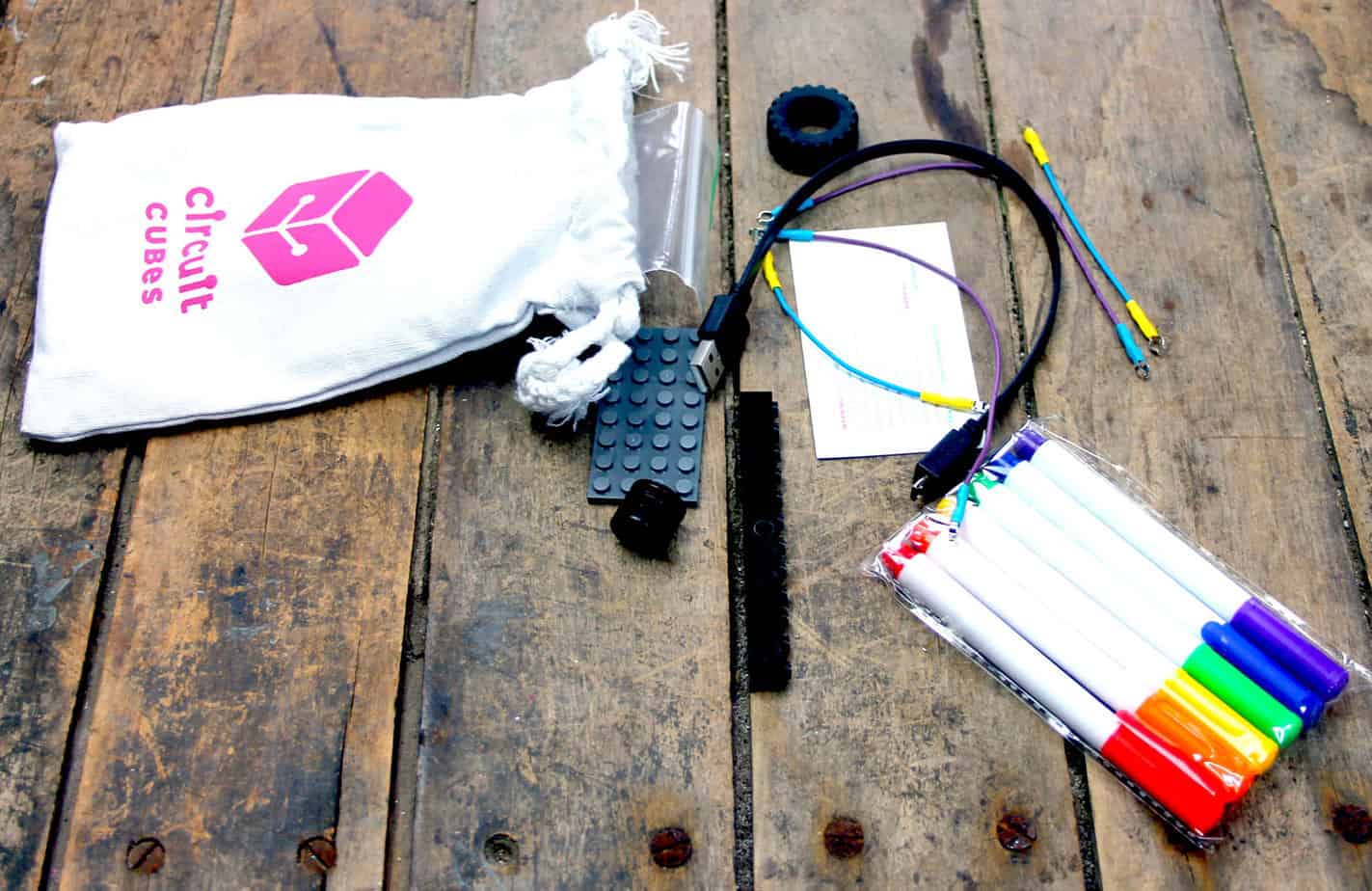 Inside the Smart Art Kit there is everything that you need to create five different patterns to make endless projects that show off your artistic side.  Use the instructions as a guide to help you model what your imagination created. Each kit comes with a motor, LED, and battery cube. The possibilities are endless. We had so much fun creating and watching our machines move that you would never know that we were learning too.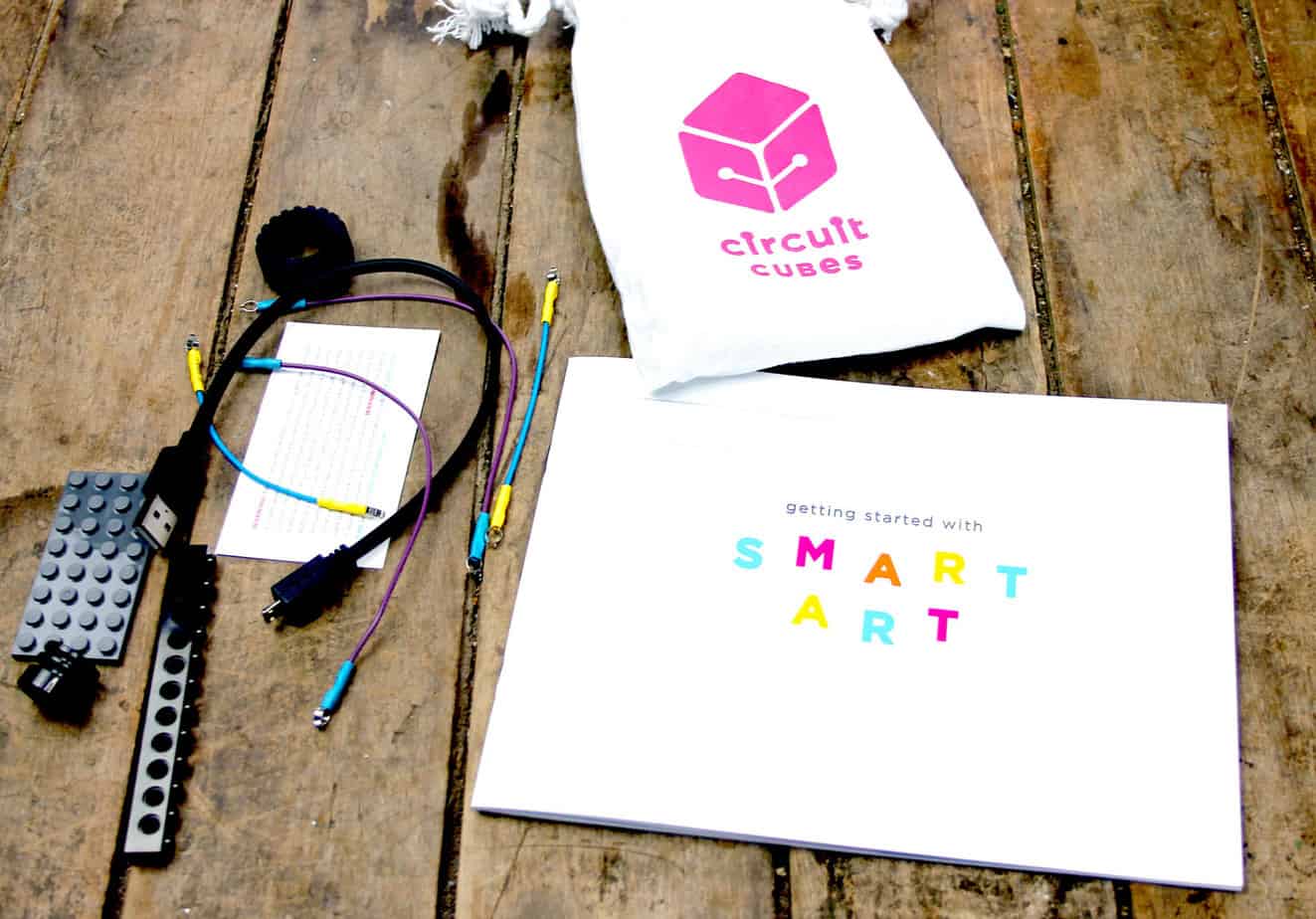 My daughter and I had so much fun creating these STEM toys that we were enthralled for hours. The best part is that you can make a wide variety of different types of STEM projects that move, light up and more. Really a great gift and toy to keep the children entertained. They won't even know that they are learning something too!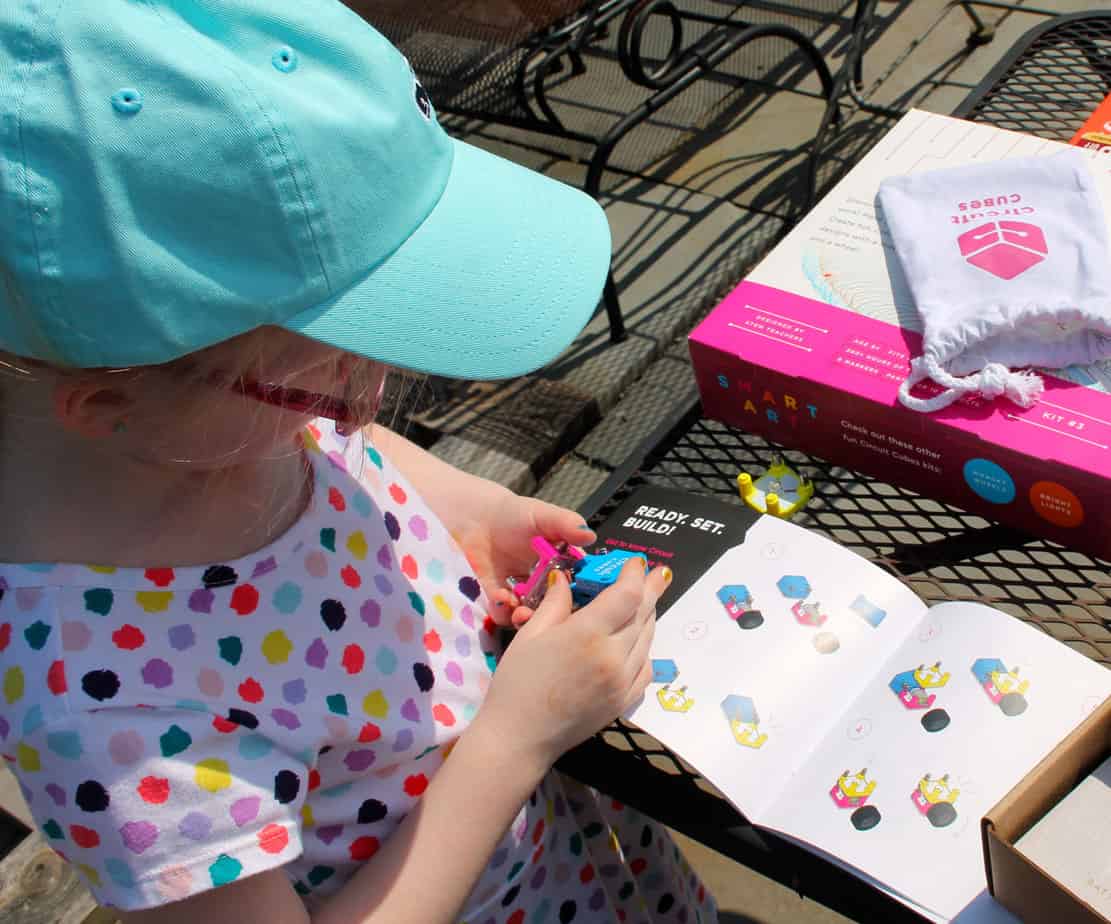 About the Company
Tenka Labs designs STEM toys for ages 8 and up with the help of STEM teachers. Circuit Cubes are electronic building blocks that are compatible with all major building block brands to bring your child's imagination to life. The Circuit Cubes are semi-transparent so you can see all the connections made. Circuit Cubes were designed by STEM educators and FIRST LEGO League coaches, Nate and John.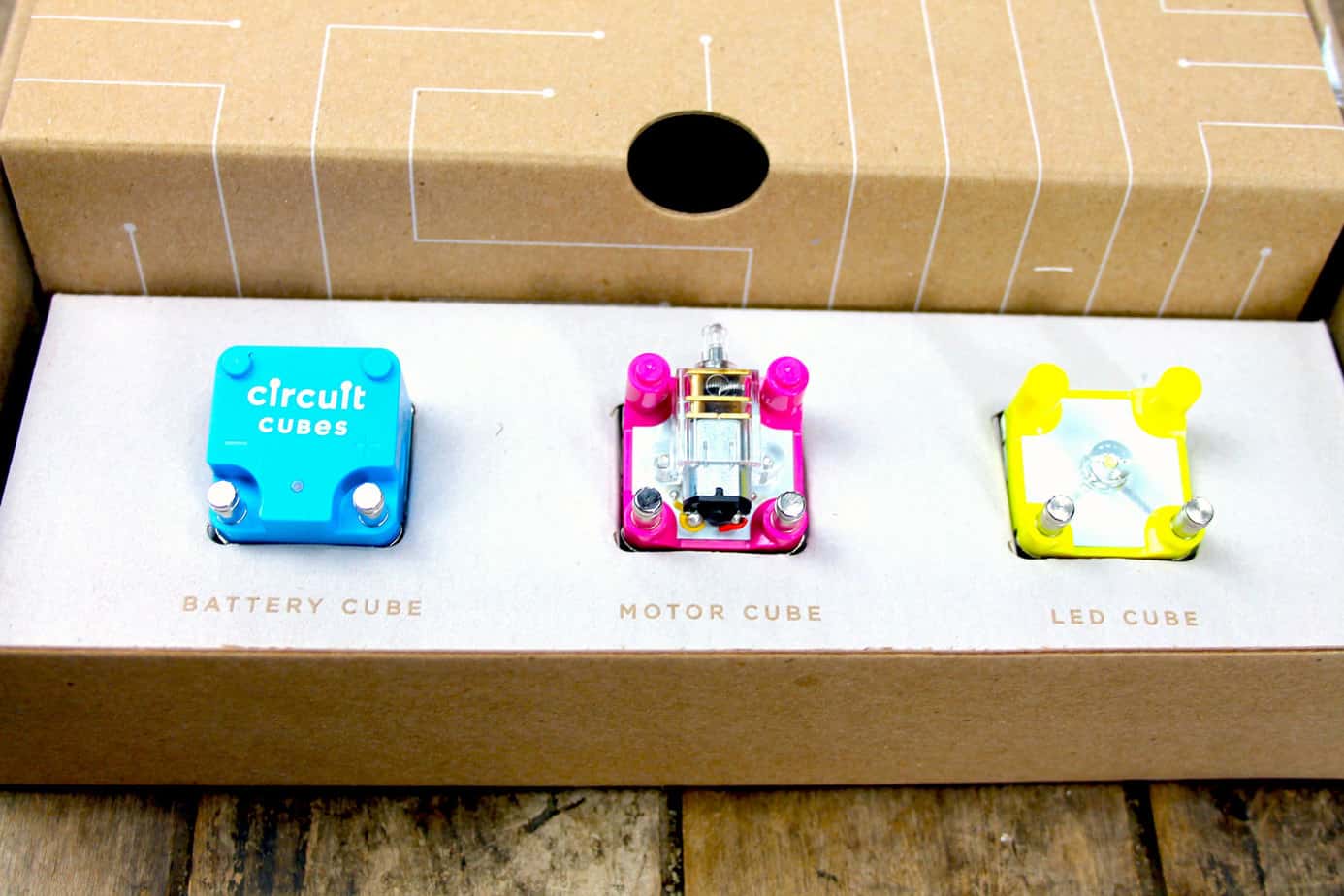 Circuit Cubes are available nationwide by most retailers in stores and online as well. Visit the company website for full product details and more information. Get creative!