How cute are these pretzel bugs? Perfect for your back to school lunch boxes. They are so easy to make and use two candy eyeballs, a chocolate medallion, 2 pretzels and a nose. So easy to make and they look adorable.
These pretzel bugs would also be perfect for a garden or a bug themed birthday party.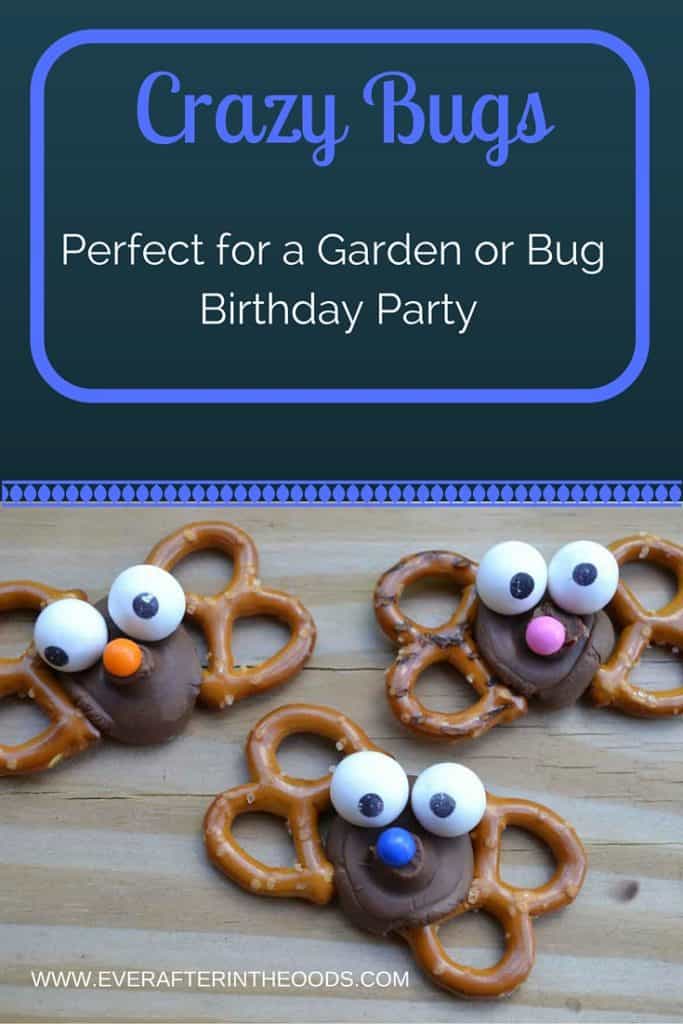 Simply place two pretzels on a microwave, put one kiss in the center and microwave for 20 seconds, place2 eyes into the chocolate. Add the nose as well. Cool in the refrigerator until chilled.