We are a participant in the Amazon Services LLC Associates Program, an affiliate advertising program designed to provide a means for us to earn fees by linking to Amazon.com and affiliated sites. All prices were accurate the day of posting. We are not responsible for differences in prices.
We received product to facilitate this list. All opinions are our own and yours may vary.
It is here! Our holiday gift guide for kids! Your one stop source for everything that your children, friends and family could possible want this 2019 holiday season.

The Ultimate Kids Gift List – 2019
As you are scrolling through our choices (which are in no particular order) you will notice that there is something for everyone!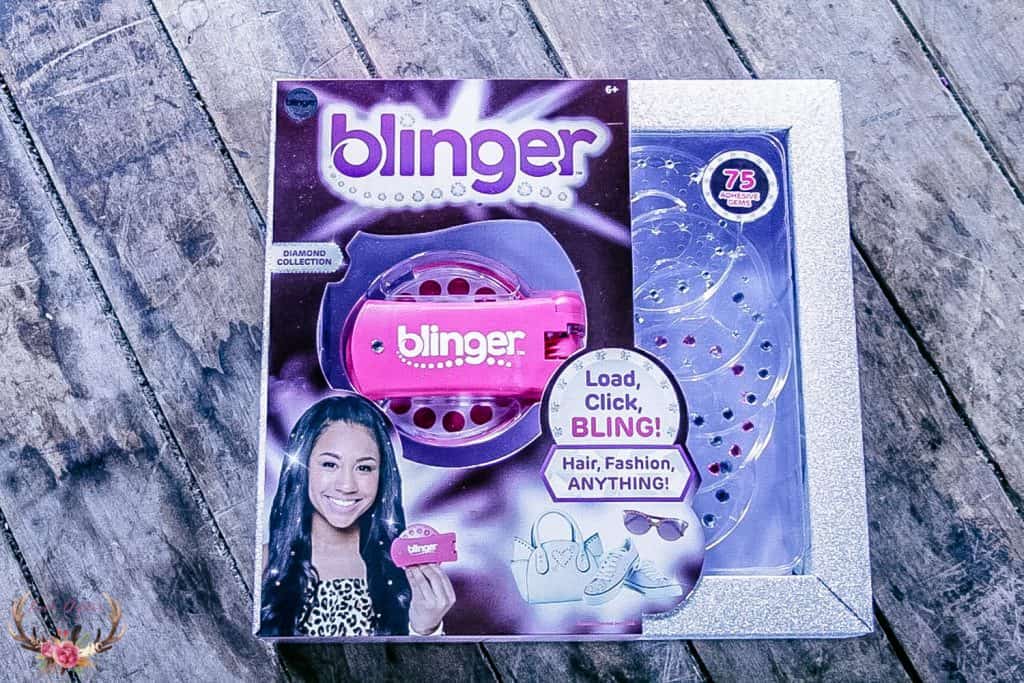 75 Gems Included!
Easy to use, stays on all day!
Multiple Colors to Choose from!
Load, Click, Bling! Hair, Fashion, Anything!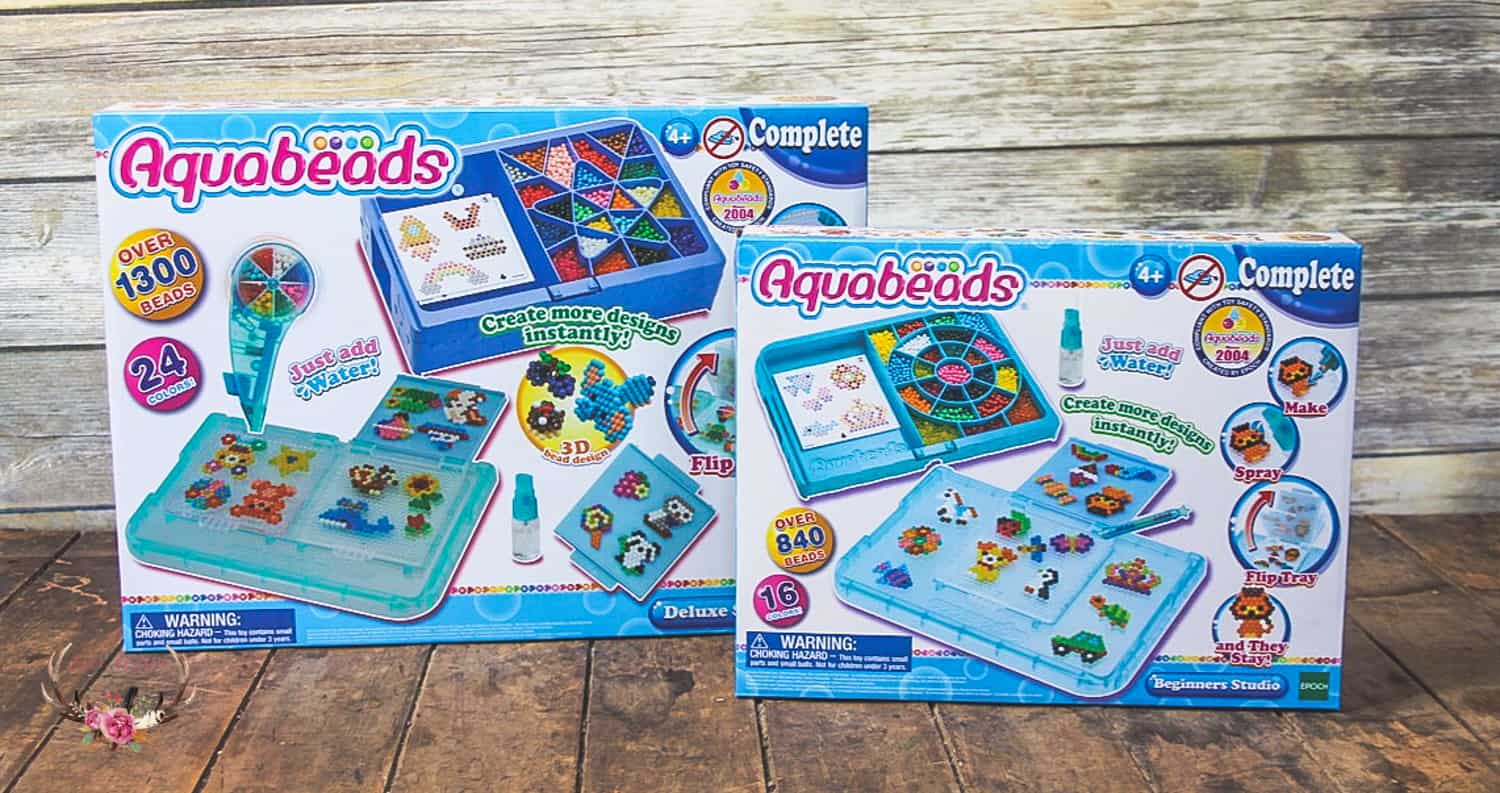 Aquabeads Beginners Studio –
Kids can get started with the Beginners Studio. They can create designs even faster than before using the flip tray to let one creation dry, as they work on another. With more than 840 shining jewels and solid beads in 16 colors, there are plenty of options for creative play. Beginners Studio includes the case, flip tray with bead receiver, sprayer, bead pen, template sheets and instructions to ensure kids have everything to get started. As kids collect studios for more fun, they can connect them for easy storage and travel!
Aquabeads Deluxe Studio–
Kids can double the fun with the Deluxe Studio as they can now create fun 3D designs with 2 flip trays This Deluxe set contains more than 1,300 jewel & solid beads in 24 colors, a container, and two flip trays and bead receivers, rainbow bead pen, easy trays, sprayer, template sheets & instructions. This set connects to the Beginners Studio or Glamorous Designer Set for even more fun!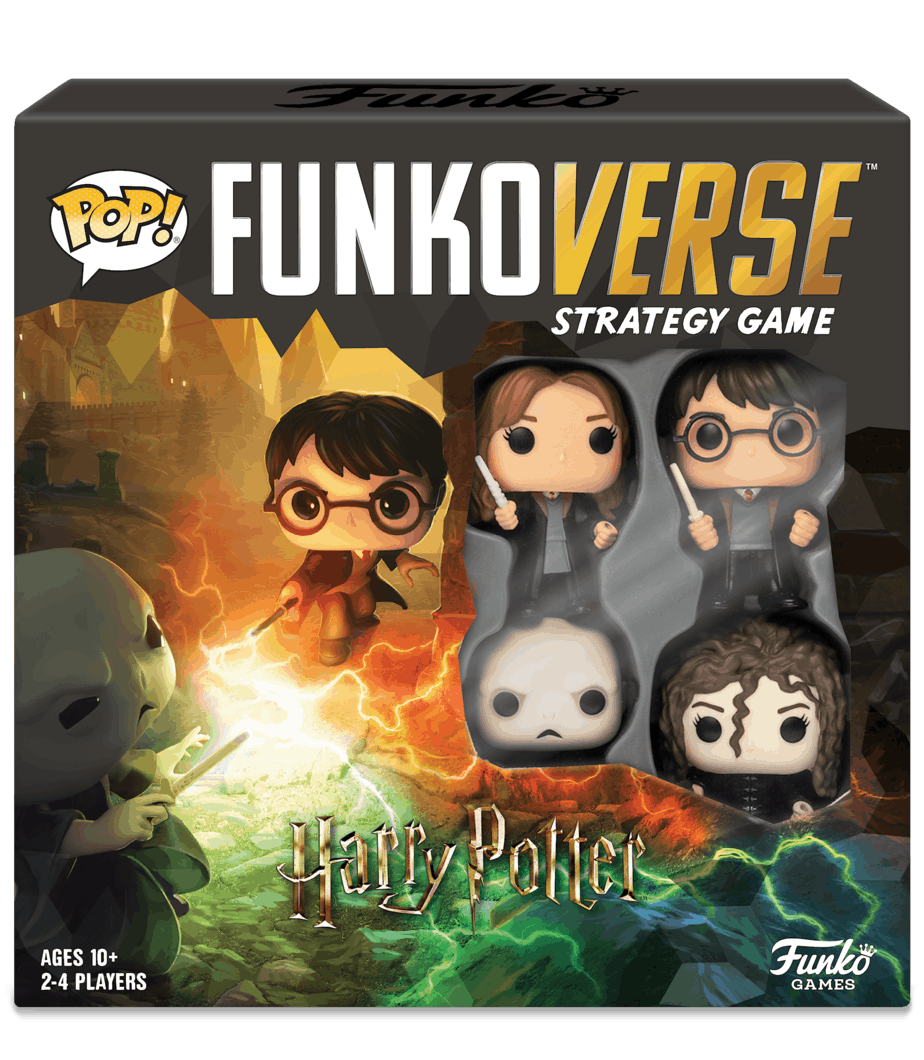 The Funkoverse Strategy Game: Harry Potter
Face off in the ultimate Pop! battle – Funkoverse Strategy Game: Harry Potter. Playing as Lord VoldemortTM, Bellatrix LestrangeTM, Hermione GrangerTM, or Harry PotterTM, combine your favorite Pop! characters and go head-to-head in four exciting board game scenarios. Move through memorable locations like Diagon Alley or The Room of Requirement and use your characters' unique abilities to capture points and achieve victory!
Published by Funko Games, this collectible strategy game is for 2-4 players, and can be a 20-minute quick play or up to 60 minutes for game night. For ages 10 and older.
20% Off Sitewide, Plus Free Shipping Over $50 (After Discount)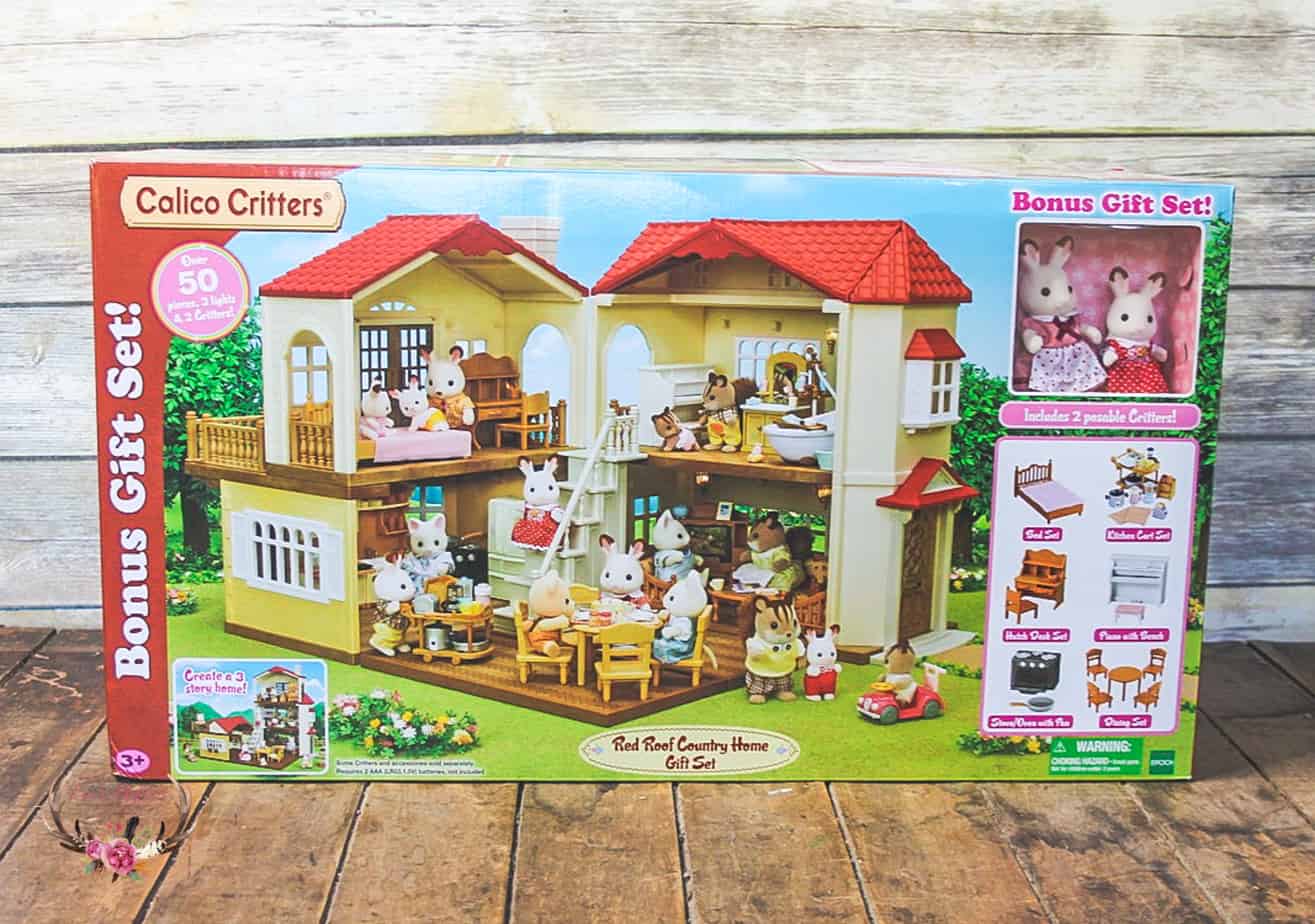 Calico Critters Red Roof Country Home – Gift Set
Nestled in the Village is the beautiful and spacious Red Roof Country Home.With four rooms, a terrace, staircase and lights, Critter families can enjoy the beauty of the village in the comfort of their home.Children can create various layouts in a 90˚angle, 180˚angle or closed setting.Connect the Country Home to the Sweet Raspberry Home and Cozy Cottage for an even grander household. The Red Roof Country Home Gift set includes detailed furniture, accessories and lights, as well as Heidi & Bell Hopscotch Rabbits.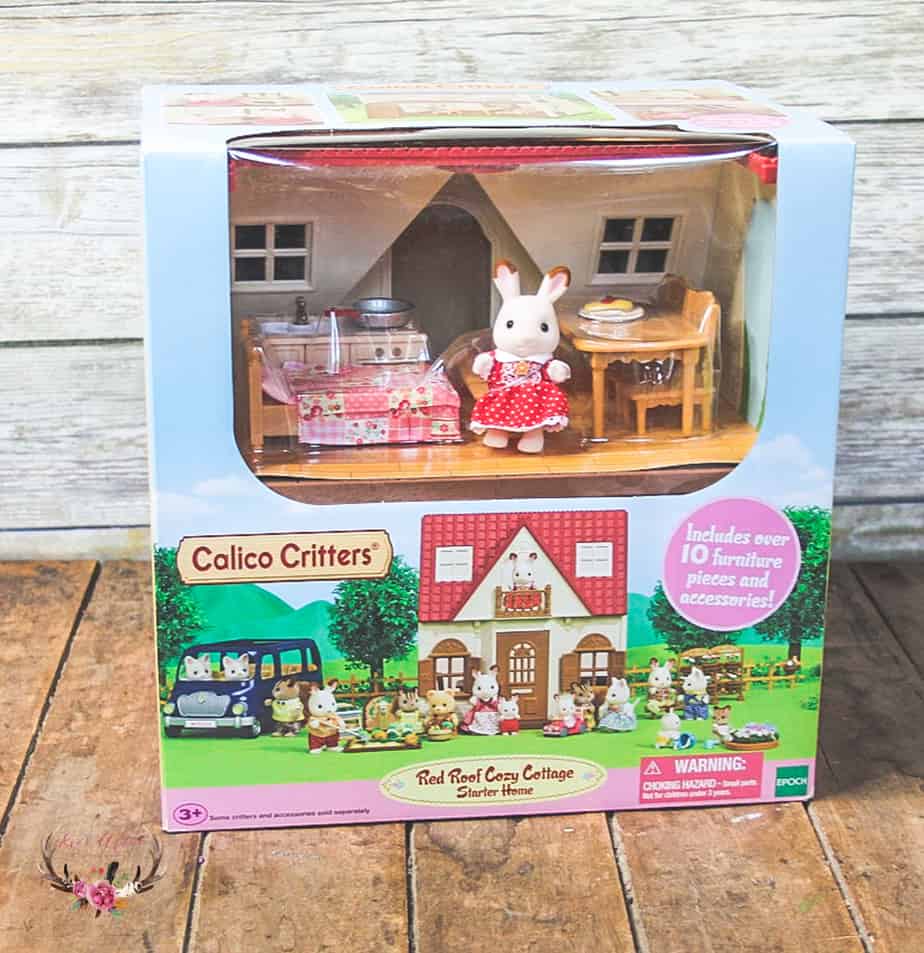 Red Roof Cozy Cottage –
Comfortable, cozy and close to the Village! The Red Roof Cozy Cottage is the perfect starter home for children to build their world of imagination. Bell Hopscotch is ready to play house in her quaint home, furnished with a bed, kitchen sink, stove/oven, food, tables, chairs and more! Kids can connect the Cozy Cottage to the Sweet Raspberry Home and Country Home for even more creativity and fun.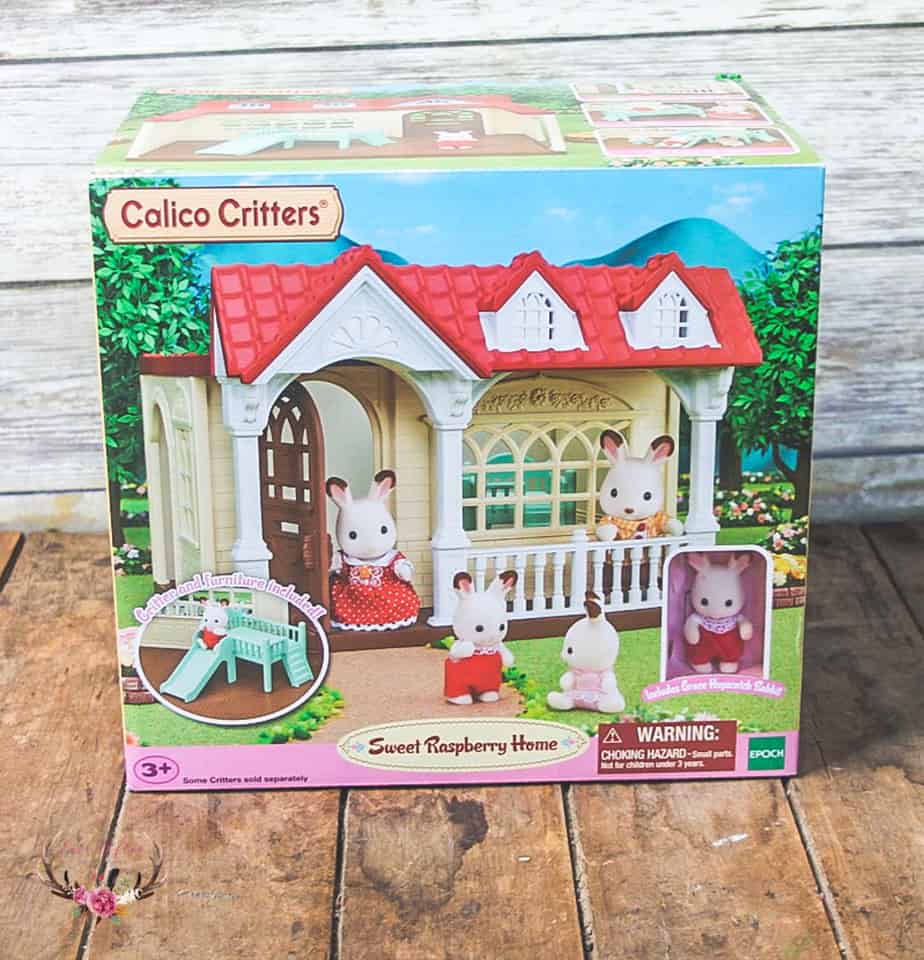 Calico Critters Sweet Raspberry Home –
The Sweet Raspberry Home is the newest addition to the Village, perfectly matching the detail and design of the Red Roof Cozy Cottage and Red Roof Country Home. Kids will enjoy the outdoors with the Hopscotch Rabbit family in the comfort of their home porch. The home comes furnished with baby furniture and Nursery Series Grace Hopscotch Rabbit who's ready to play. Children can also connect the Sweet Raspberry Home with the Red Roof Cozy Cottage and Country Home for more fun.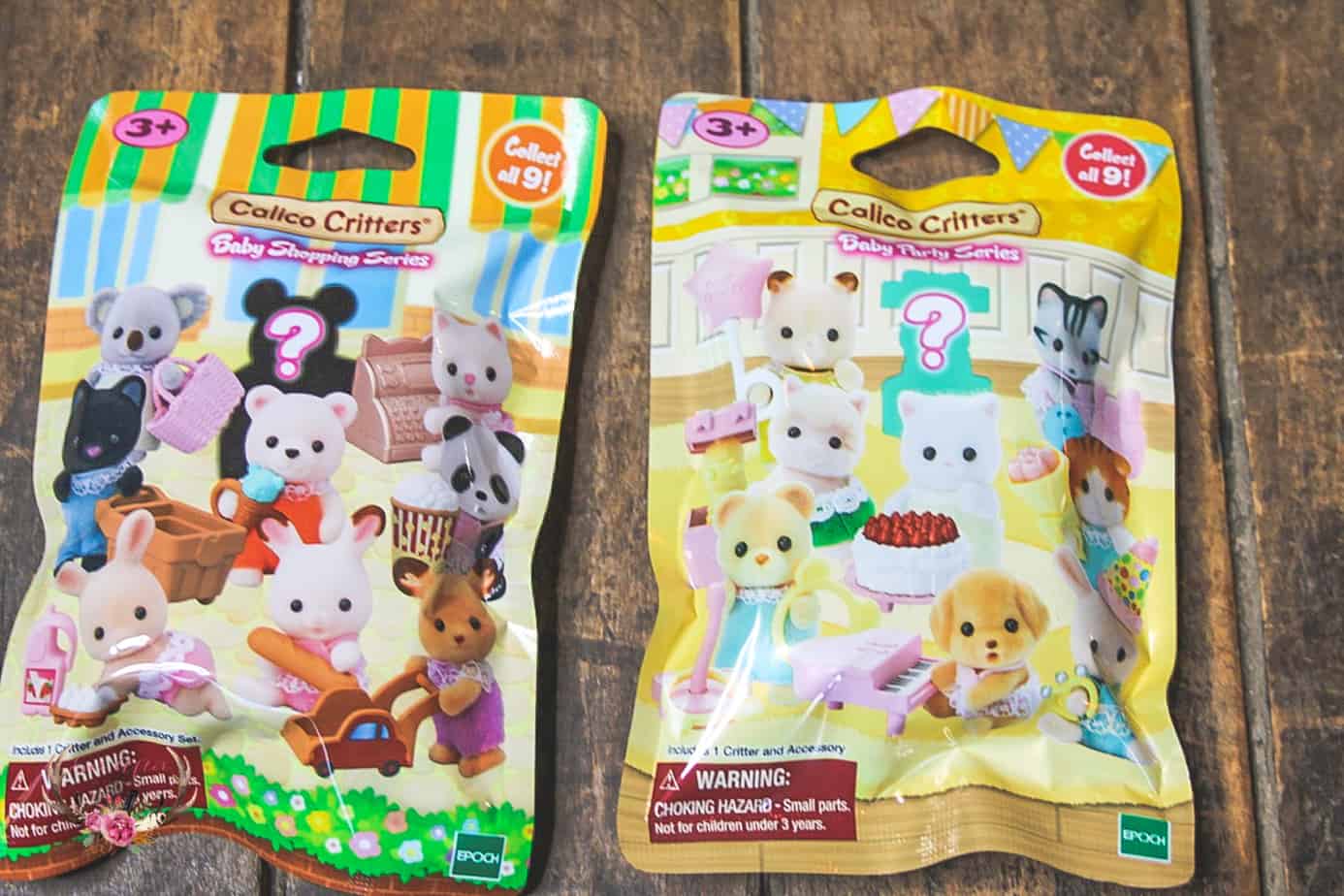 Calico Critters Blind Bags – $4.95 each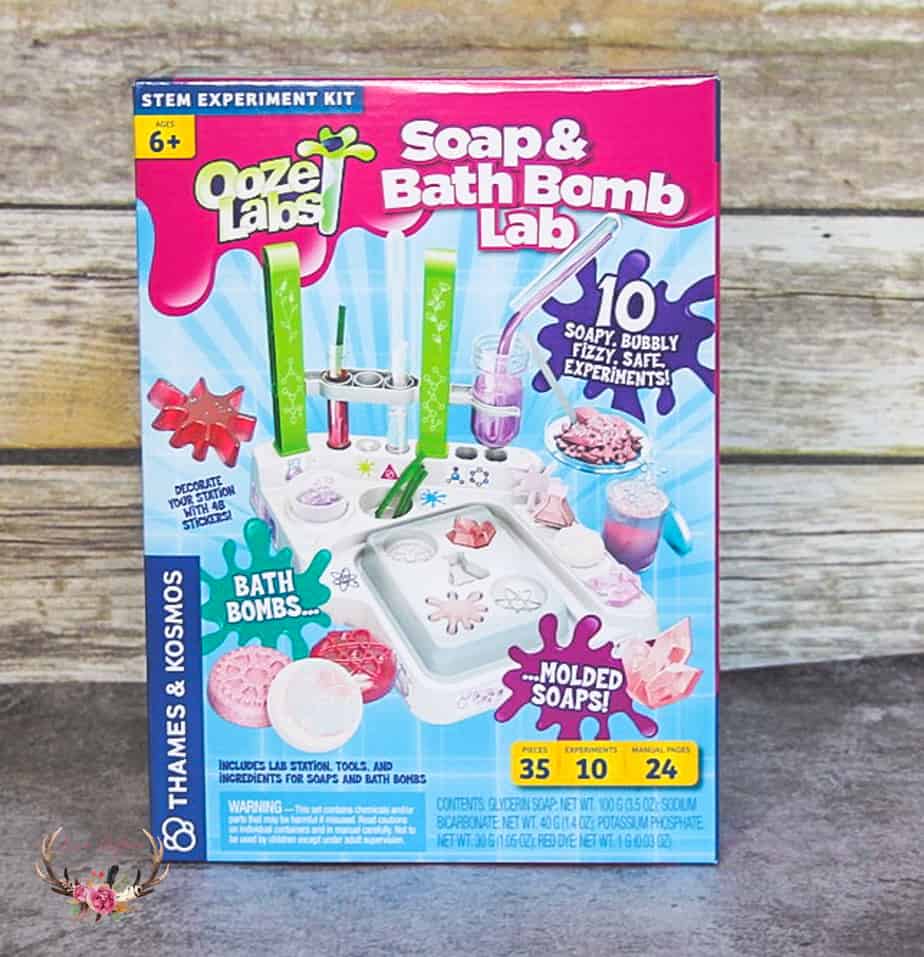 Ooze Labs: Soap & Bath Bomb Lab –
It's time to start mixing things up! In this pretend STEM scenario, you are a chemist for a bath and body products company and it's your job to make and test different cosmetic products. Use the tools in your laboratory to employ different scientific techniques and essential chemistry principles to make soaps and bath bombs. Try out different additives to affect the color, smell, and other qualities of the products you make. Real science and pretend play come together in this activity-filled kit that can be used alone or as an extension of the Ooze Labs Chemistry Station (a Parents' Choice Silver Honor winner!). As you mold different glycerin soap shapes, you learn about the chemical properties of soap that help it pick up and wash away dirt. While you're concocting bath bombs, you learn about how acids and bases combine to form fizzing reactions, and what a pH level is. Expand your cosmetics knowledge with an overview of the biology of skin care and other science related to soap and bath products. All materials and chemicals are non-toxic.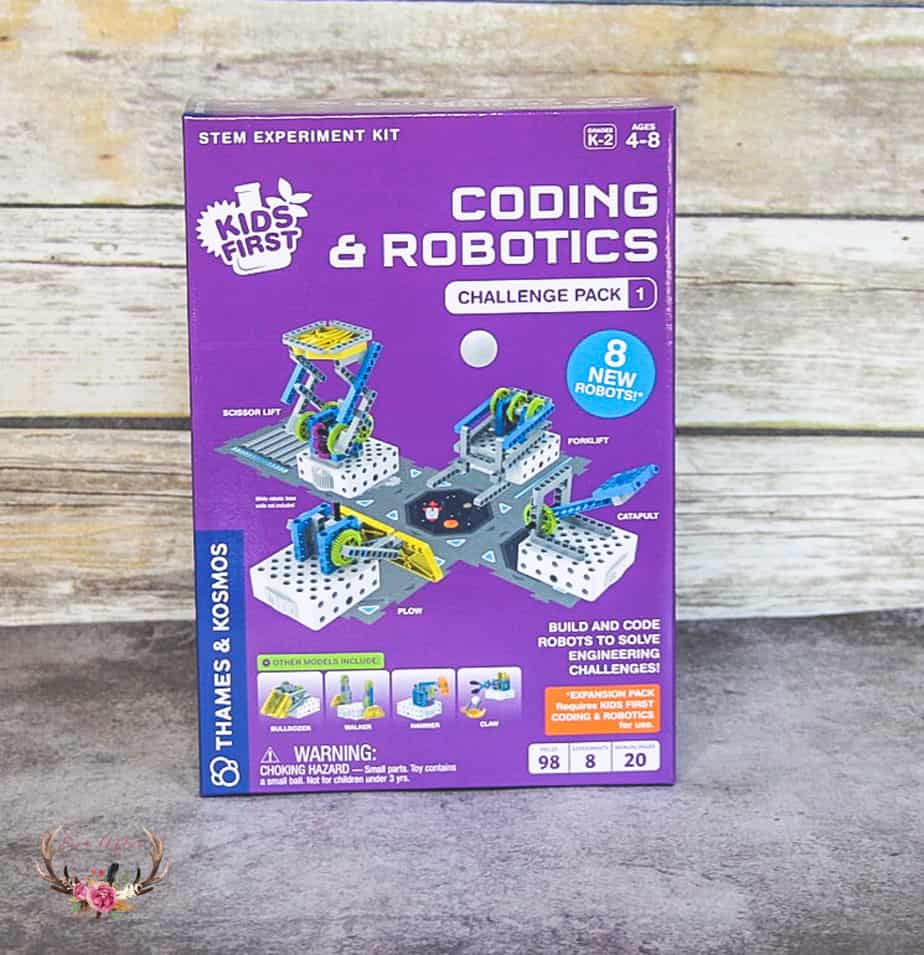 Simple Machines
$29.95
Jumpstart your study of mechanical physics by learning all about simple machines and how they're used to make complex tasks easier to do. The seesaw at the playground, the wheelbarrow in your backyard, the flagpole in front of your school — all of these are examples of simple machines in the real world! So start building, investigating, and experimenting to discover how physics is all around us. Through 26 model-building exercises, you'll investigate all six classic simple machines — wheels and axles, levers, pulleys, inclined planes, screws, and wedges — as well as gears. Start off with simple models to gain a firm understanding of the basic principles at play, and then move onto larger, more complex models to push the machines harder and see how they can work together. Also included is a specially designed spring scale so that you can measure how the machines change the direction and magnitude of forces, making work easier to do. AGES 8+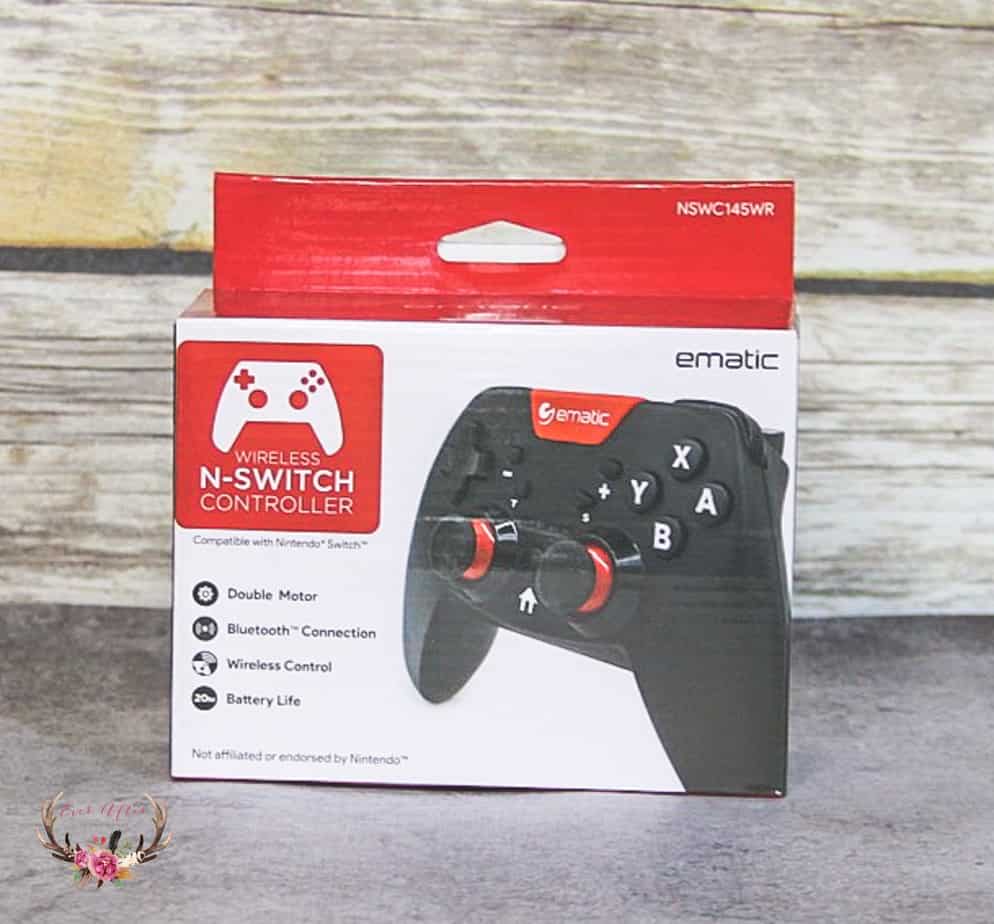 Ematic Wireless N-Switch Controller –
The black and red design lends a sporty feel, and the two vibrating rumble motors make for realistic and fun gameplay. The easy Bluetooth wireless connection takes seconds to enable, and you'll be ready to play for up to 20 hours. The 32-foot wireless range gives you the ultimate freedom and flexibility to game from just about anywhere in the room. Plus, with a charging time of approximately 2 hours, you'll experience limited interference and will be back in the game in no time. Responsive and secure buttons, joysticks and a directional pad allow you to have full control. And with innovative button functions like TURBO mode, as well as Screenshot abilities, your controller gives you unlimited options and variety. It's well designed and made, nice to fit in your hand, comfortable for long gameplay session, away from cramp.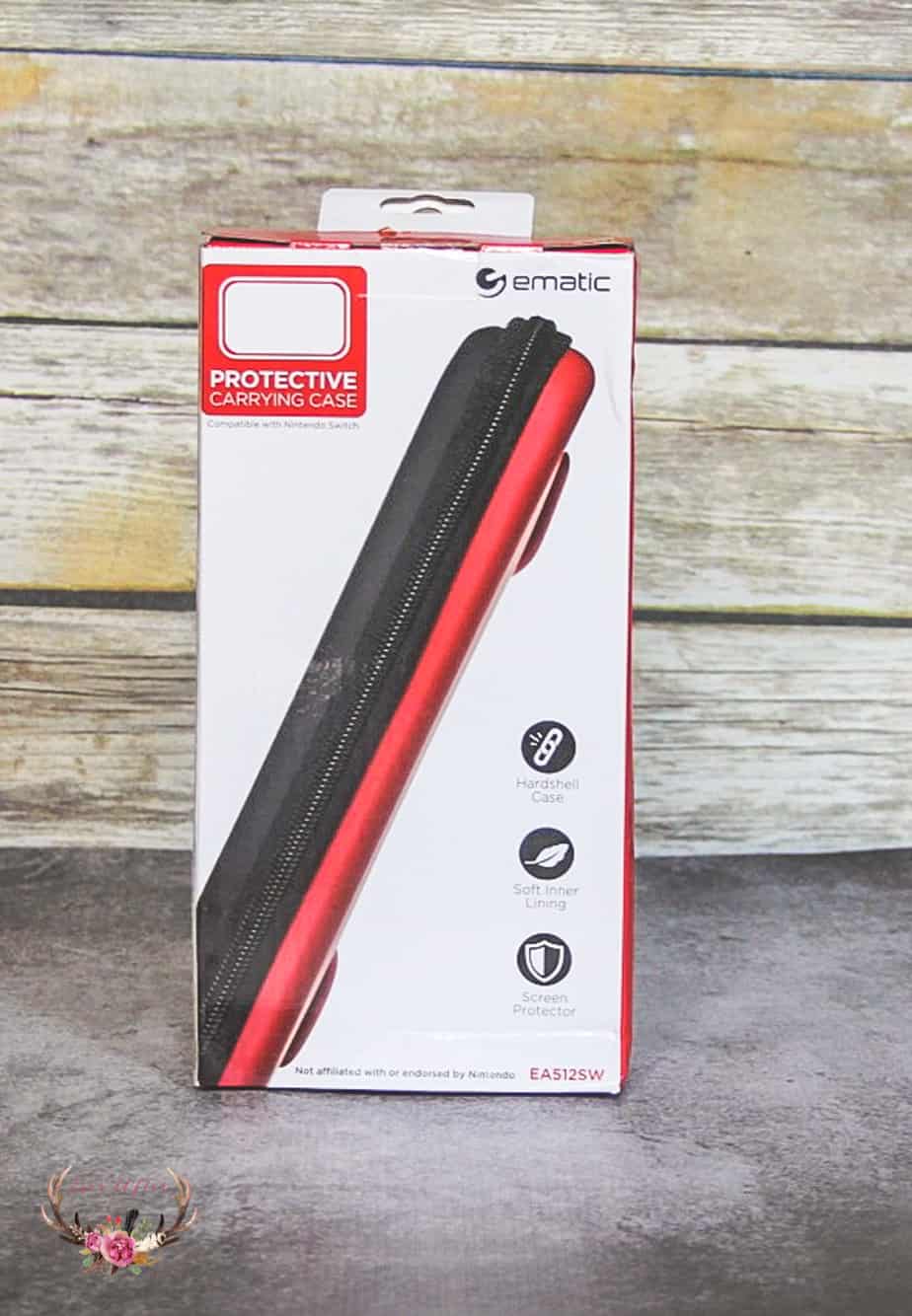 Ematic Nintendo Switch Travel Carrying Case – $12.99
This resilient case protects your Switch against most physical damage, allowing you to travel worry-free with your Switch in hand. The EVA foam casing protects the Nintendo Switch from rain, making it both durable and water resistant. A soft, velvet inner lining helps to protect your Nintendo Switch's screen from scratches caused by stray accessories falling on the screen. You can also use the included plastic screen protector to keep your Nintendo Switch's screen from getting scratched, both inside and outside of the case. Fit up to eight games or SD cards into the included slots, making it possible to take all of your favorite software around on the go. The accessory pocket is capable of holding a multitude of accessories, including a USB-C charger, SD Cards, additional Joy-Cons, Joy-Con Straps, and other small accessories that help enhance your Nintendo Switch gaming experience.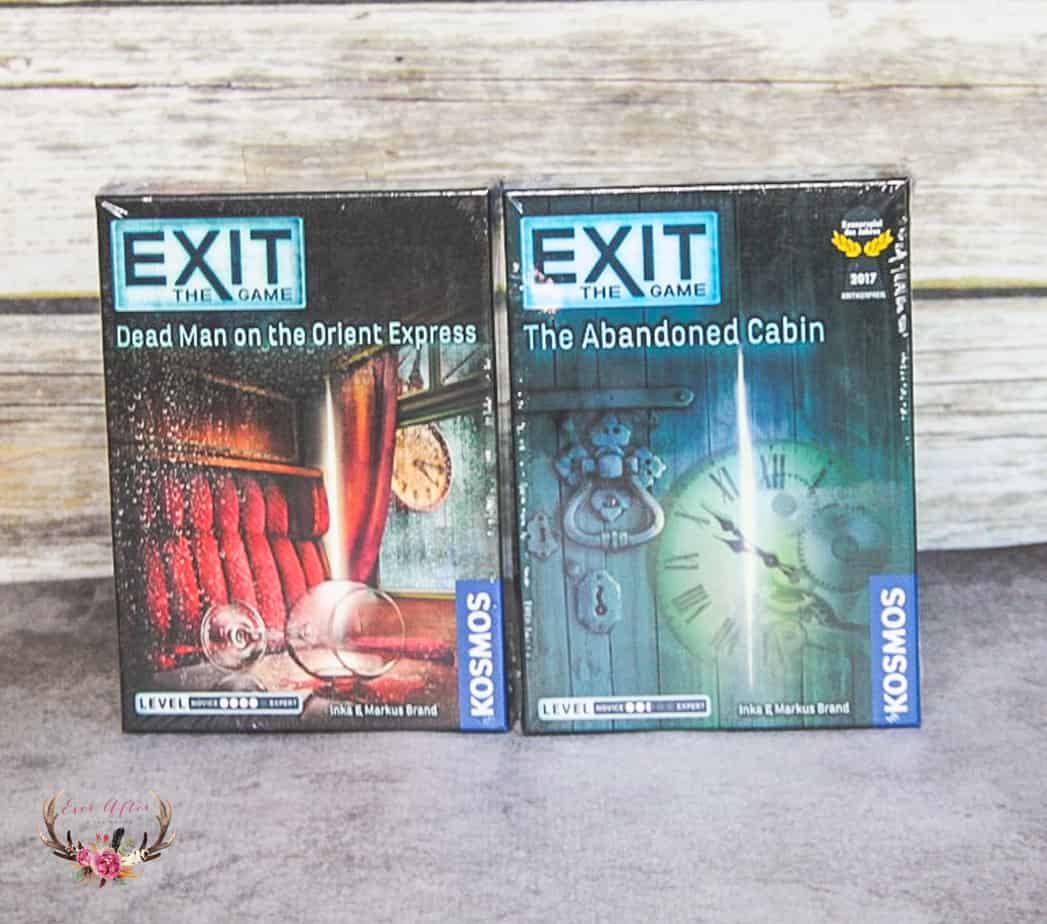 EXIT: The Game – $14.95
EXIT: The Game is a new series of party games for up to four players that offers a unique, unforgettable gaming experience. These games allow you to bring the excitement, intensity, and team spirit of an escape room to your living room. In each EXIT game, your team starts out locked in an imaginary room, or trapped somewhere. You must solve a series of riddles and puzzles in order to unlock doors and reveal new riddles. Each correct solution brings you to another riddle and eventually to freedom. The clock is ticking: You must solve all of the puzzles as fast as you can because the faster your team escapes the room and the fewer hints you use along the way, the more points you earn. Get ready to test your creative problem solving and logical thinking skills, because the rulebook in an EXIT game doesn't reveal all the rules like in other games. After the rulebook gets you started, it's up to your team to discover for itself how the rooms look, what the clues are, how to decipher them, and how to escape. Can you crack the codes and manage to escape the room? EXIT: The Game is constantly expanding with new stories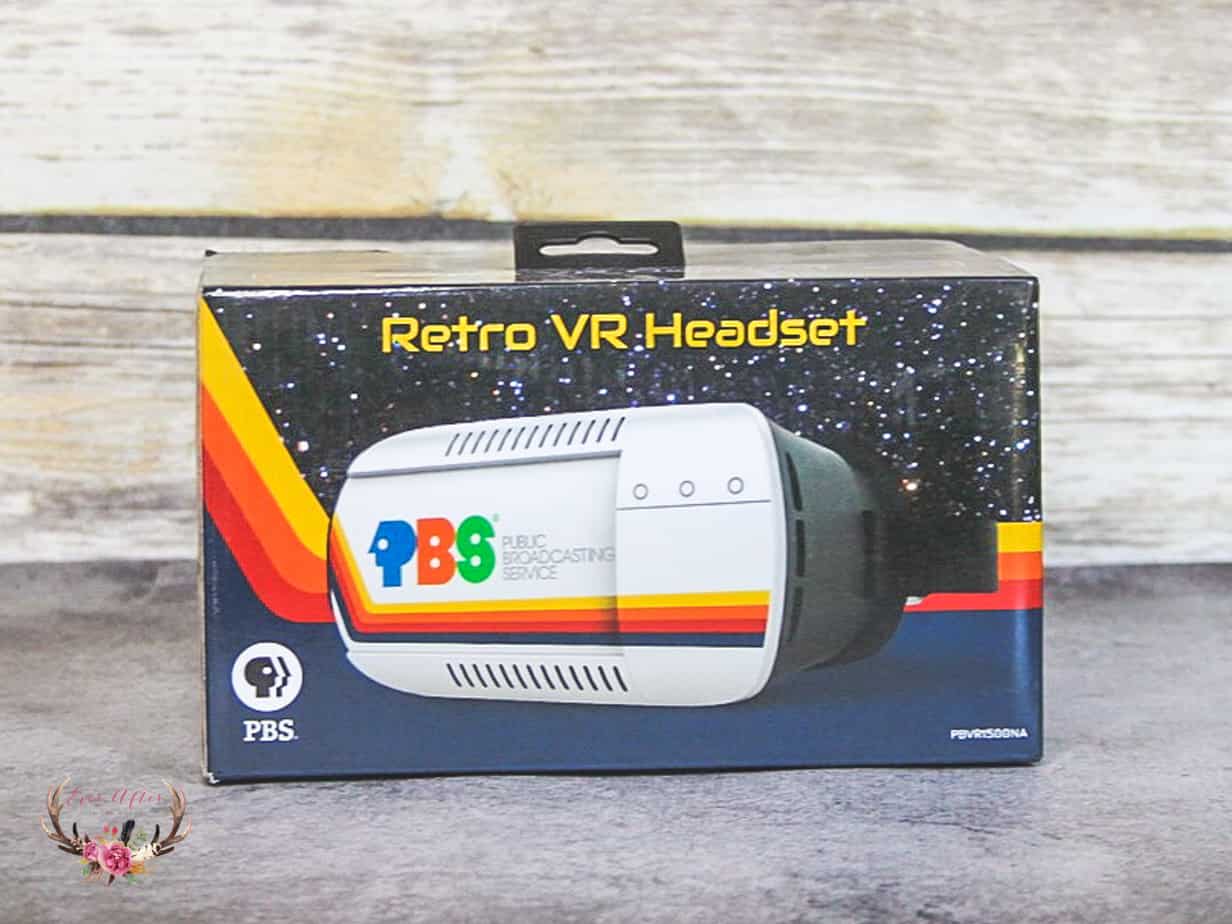 PBS Retro Space-Themed Mobile Virtual Reality Headset – MSRP- $24.99
This VR headset works with any 3.5 to 6 inch iPhone or Android smartphone and is the perfect way to experience the PBS Lunar Base VR app, available for free download on Google Play and the App Store. This mobile VR headset features retro styling you can customize with the included space-style stickers. The PBS Retro Space-Themed Mobile Virtual Reality Headset features head-space adjustment straps, lens adjustment sliders, and dual headphone slots for a fully adjustable fit. It is comfortable and fun to wear when exploring the last frontier!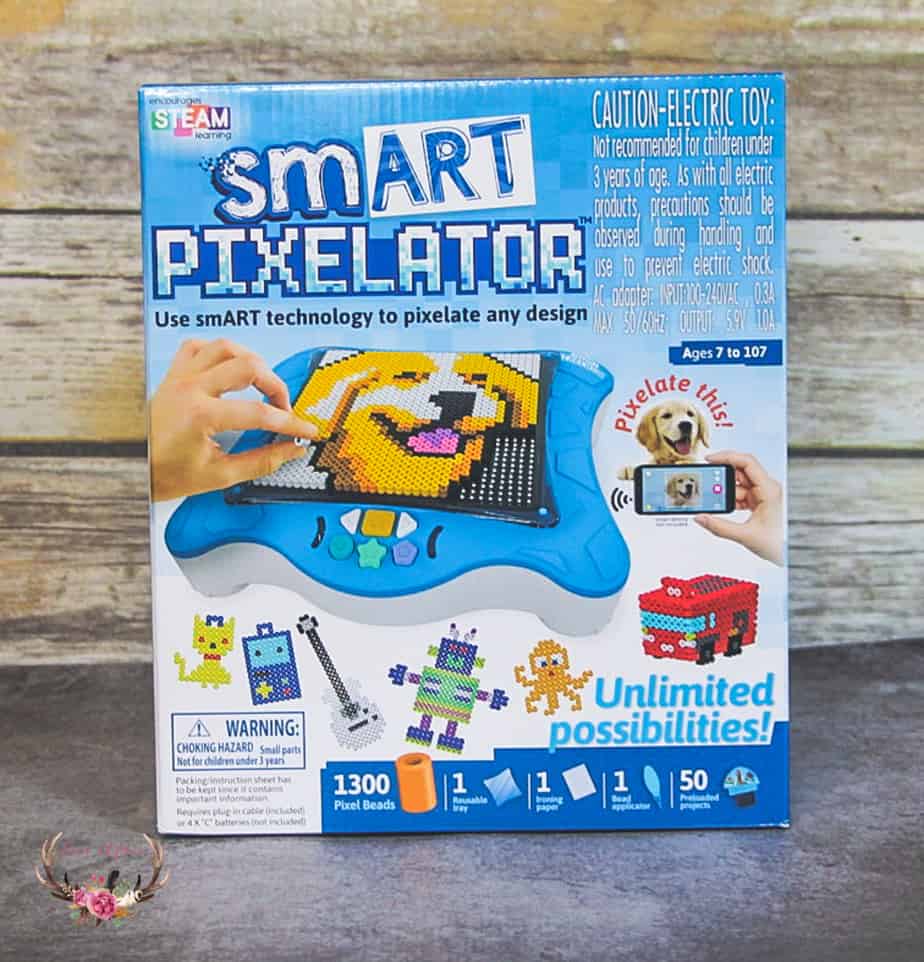 The smART Pixelator empowers kids to design and build 2D and 3D projects using Bluetooth connectivity, easy-to-follow lights, and smART Pixel Beads, Sequins or Pegs. Right out of the box, kids have a choice of creating 50 step-by-step designs using Pixel Beads. A smART Pixelator app and any mobile device also let them engineer their own projects, encouraging customization and experimentation. Additional beads, sequins, pegs, and projects are available to keep the fun flowing. Ideal for kids 7 to 107 years old.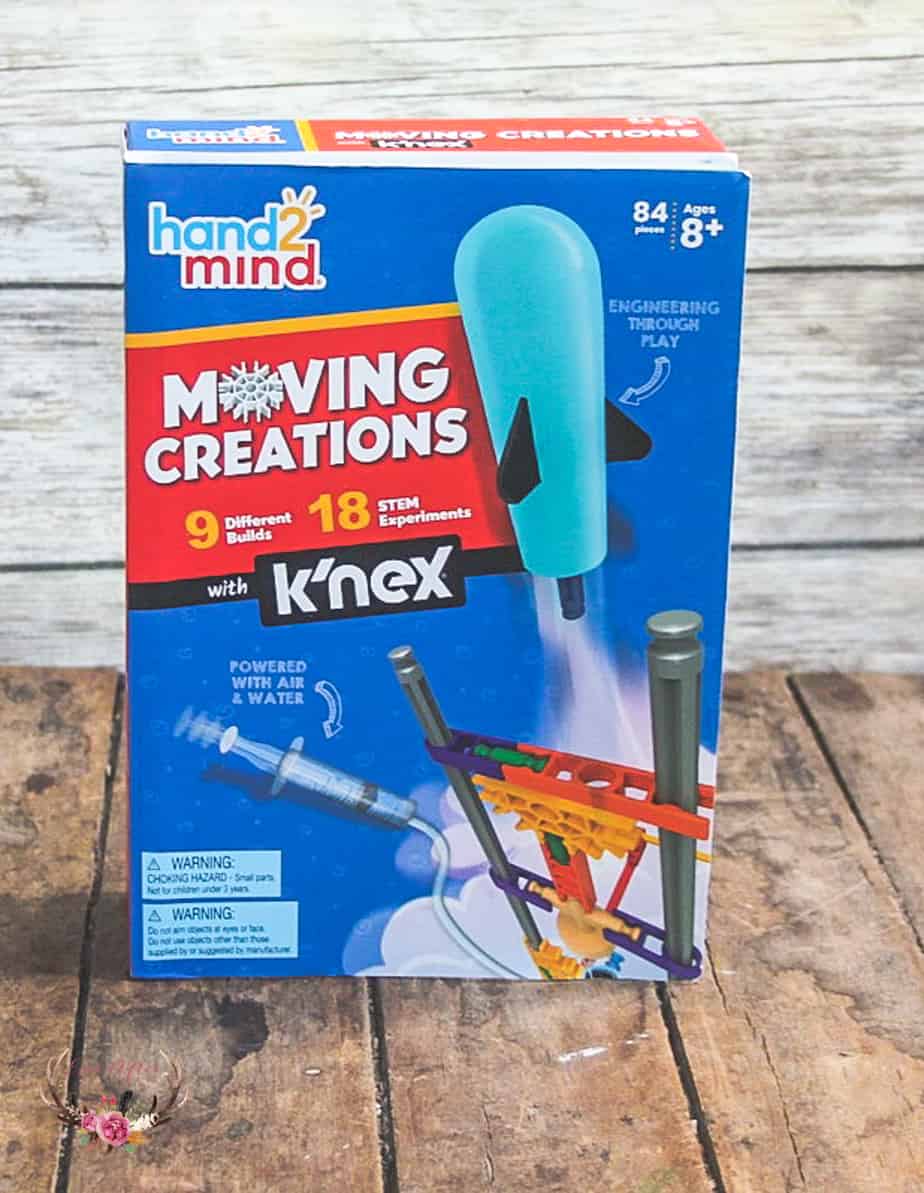 Moving Creations with k'nex® – $39.99
Moving Creations with k'nex® comes with nine builds that encourage kids to embrace their inner engineer and develop their STEM skills. As they play, they'll come across step-by-step instructions, fun facts, two "think bigger" challenges and 18 experiments for a total of 27 exciting activities.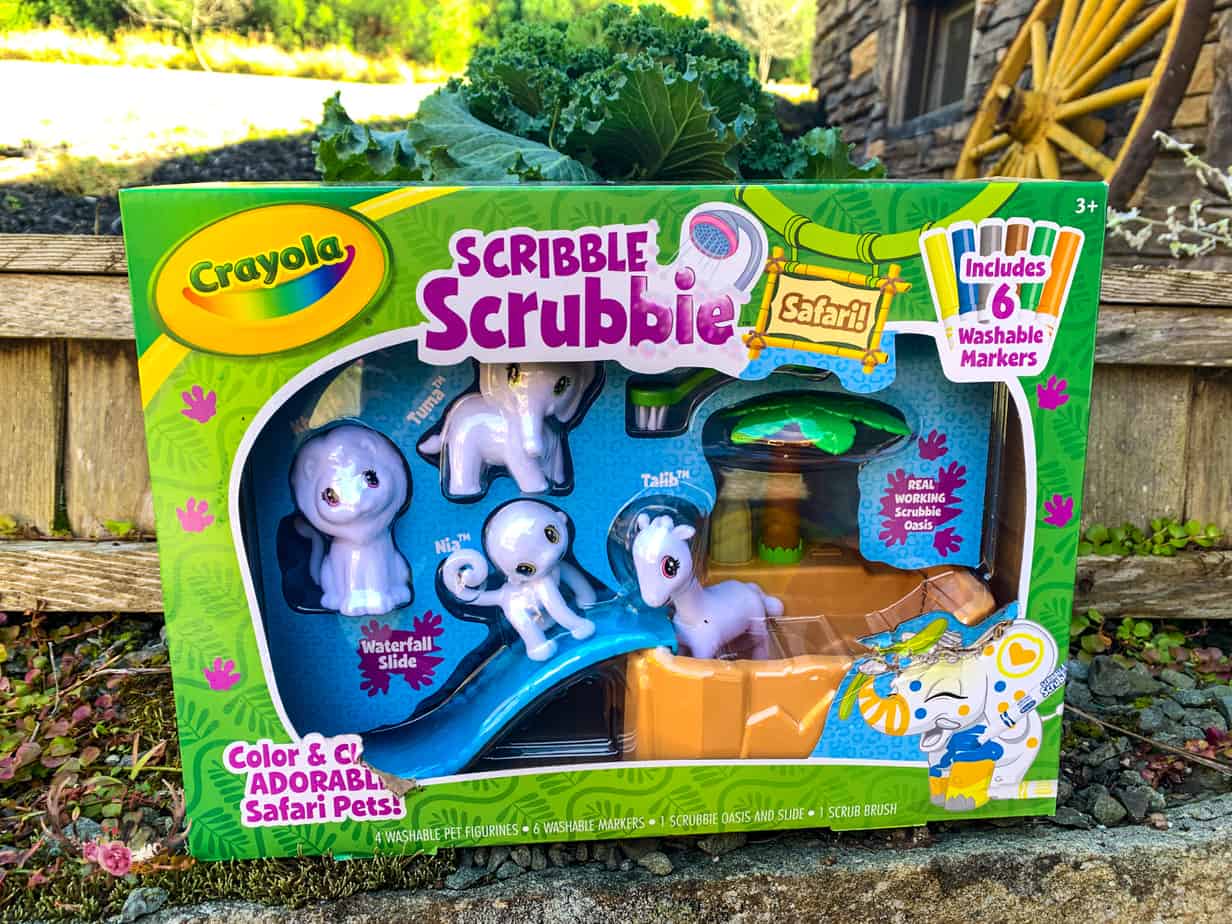 Crayola Scribble Scrubbie Safari – $19.99
Based on the success of Scribble Scrubbie Pets in 2018, this new safari themed kit features all new pets including a monkey, lion, elephant and giraffe.
Kids can customize with color, wash in the kid-powered oasis tub and repeat over and over again.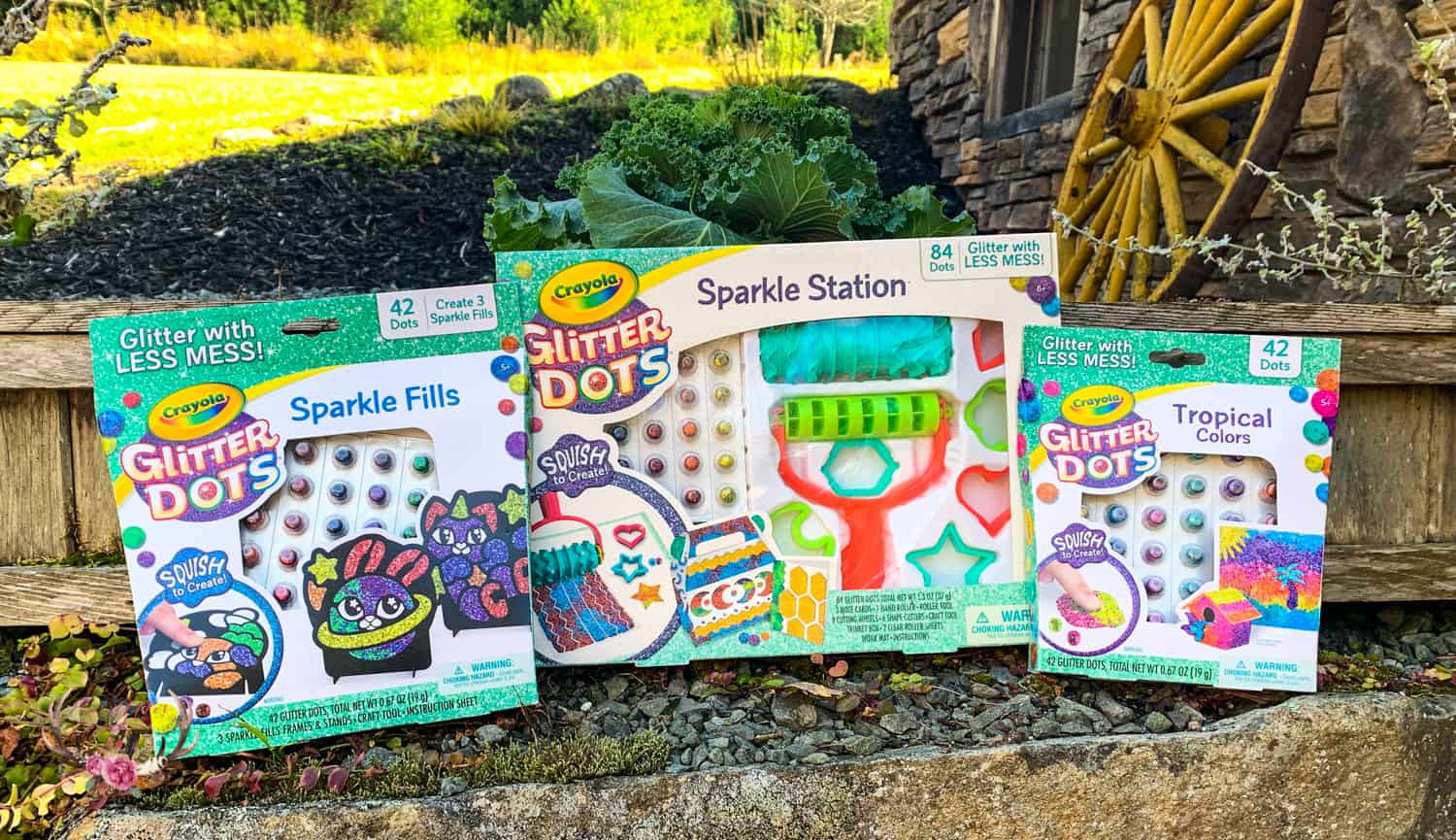 Crayola Glitter Dots – prices vary
With Crayola Glitter Dots, kids can create with glitter in a whole new way, without all the mess! Just squish each dot to create glitter-infused outputs. Each dot contains a special coating so the glitter stays in the dot and not on your hands! Glitter dots are easy to use and versatile for any type of craft or project – they can be used on a variety of surfaces including paper, wood, craft foam, felt and more.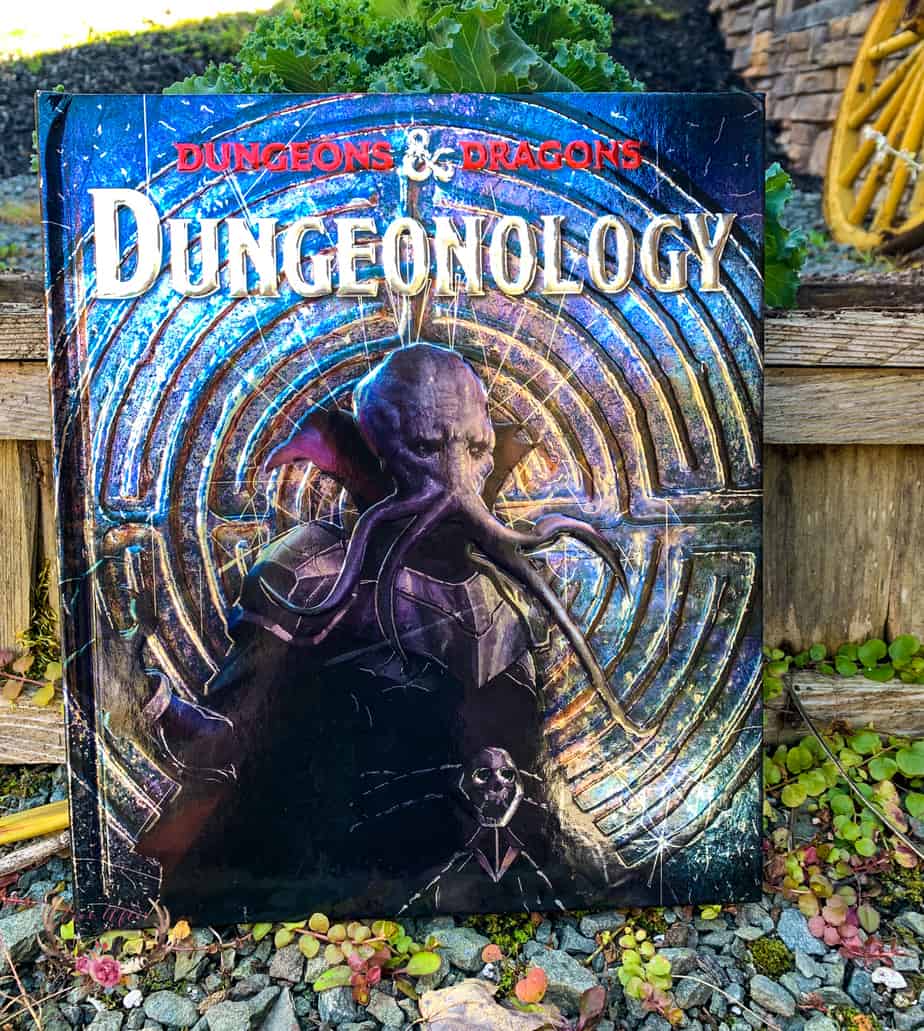 Dungeonology byMatt Forbeck
The world's most beloved roleplaying game, Dungeons & Dragons, joins the legendary 'Ology series as the renowned guide Volo Geddarm takes you on an unforgettable journey through the Forgotten Realms. From the dreaming spires of Waterdeep to the frozen majesty of Drizzt Do'Urden's Icewind Dale, and from the despicable Underdark to the mysterious Underchasm, you'll learn the history, secrets, and wonders of this incredible world.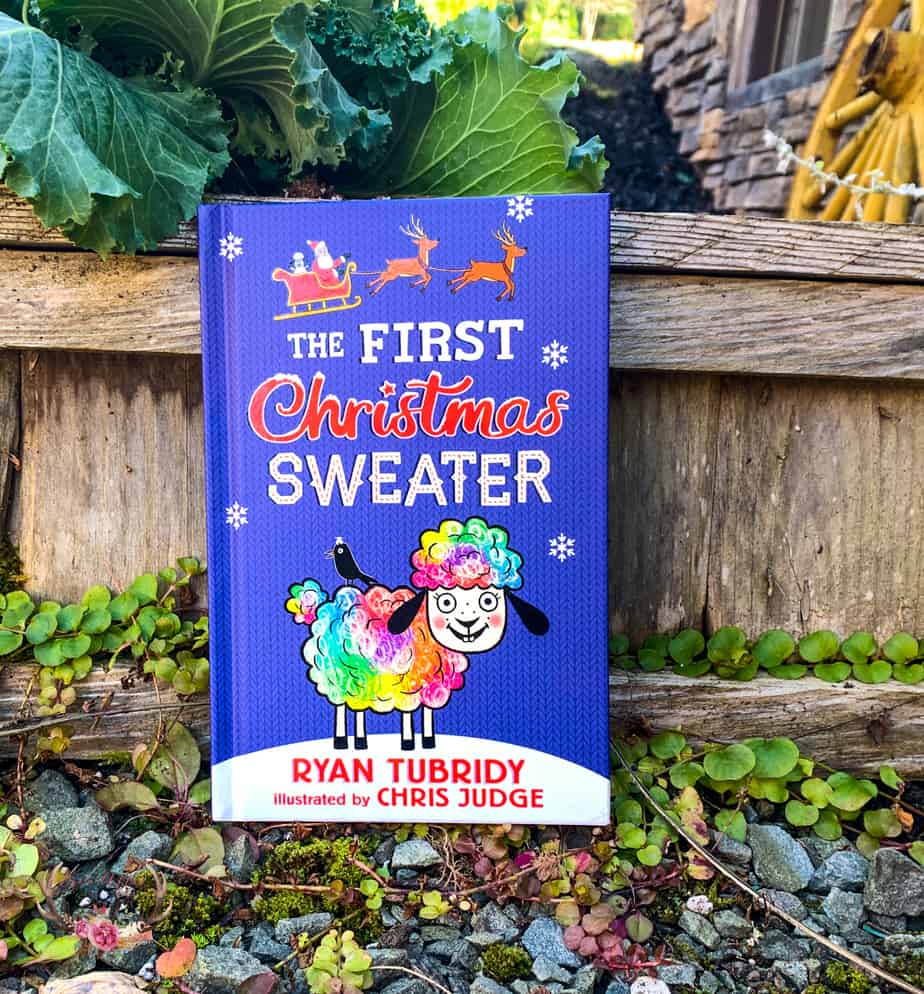 The First Christmas Sweater by Ryan Tubridy; illustrated by Chris Judge
There are two things everyone knows about Hillary the sheep. One is that, unlike her typically hued friends, Hillary's wool is all the colors of the rainbow. The other is that she adores everything about Christmas, especially Santa. So when word gets out that Mr. Claus is traveling across Ireland seeking the perfect sheep's wool for a sweater to keep his belly warm, Hillary's head begins to spin. Could her wool-dest dreams be about to come true? A buoyant story filled with ewe-morous puns and a strong female protagonist.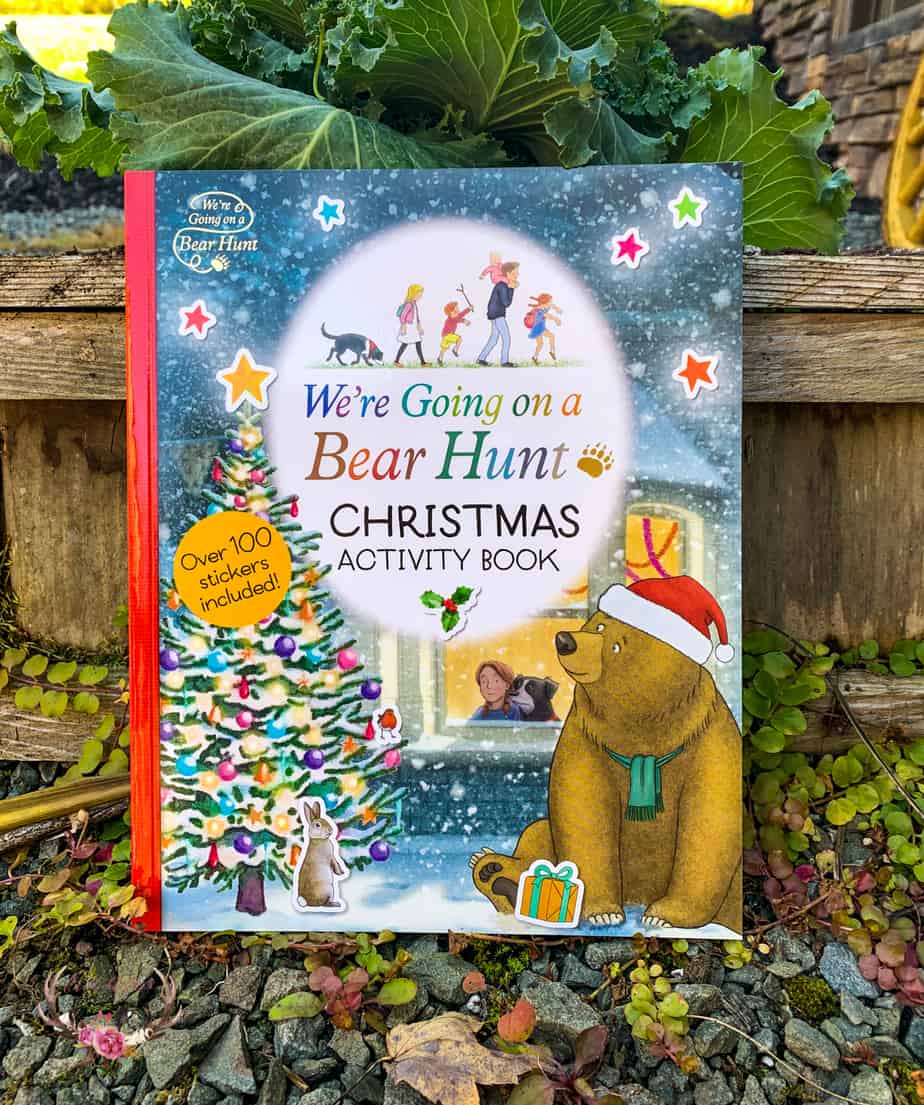 We're Going on a Bear Hunt: Christmas Activity Book
Inspired by the animated special based on a beloved classic, this treasure trove of activities, fun facts, and more than a hundred stickers is the perfect gift for a magical time of year. There's so much to make, do, and discover in the countdown to Christmas! Whether kids like staying indoors to make crafts or stepping outside to explore, they'll find plenty of ideas in this gem of a book.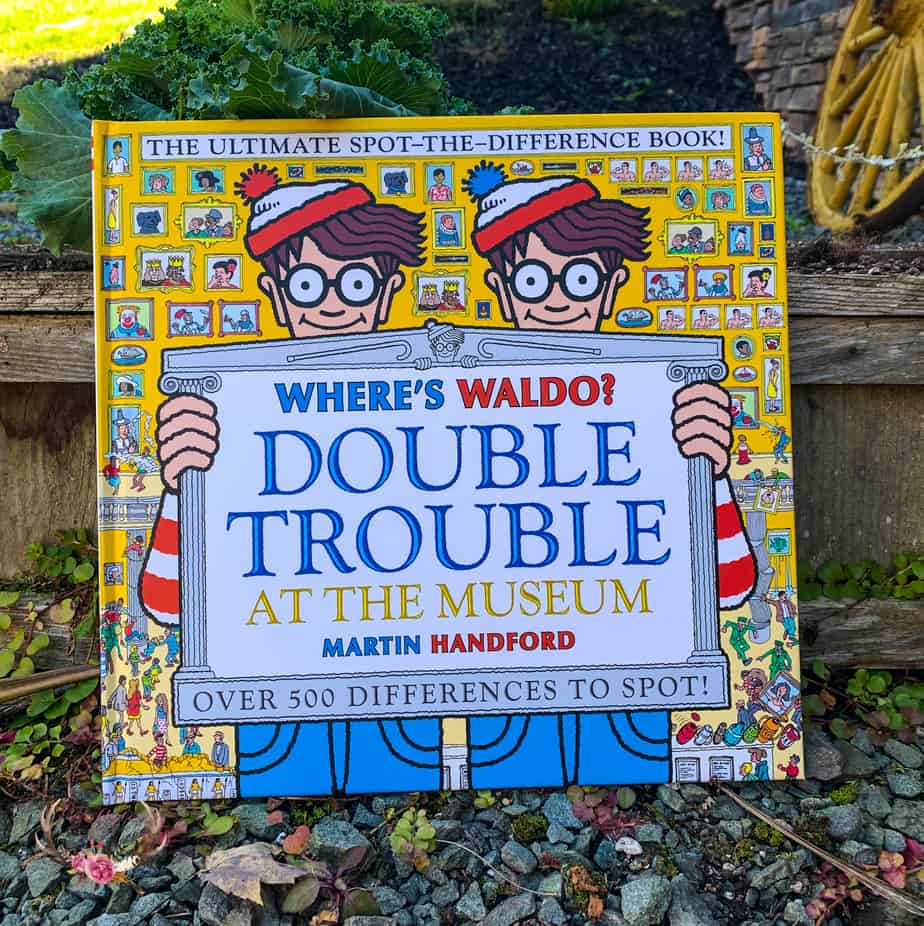 Where's Waldo? Double Trouble at the Museum
Maybe you're good at spotting Waldo. But can you spot the difference? Waldo is wandering through the museum, where there are some devilishly difficult differences to decipher. Finding Waldo and his buddies is hard enough, but who can spot the minutiae that separate one Egyptian tablet from another? Or the itty-bitty discrepancies between the vintage books and scrolls? A brand-new spin on the art of finding Waldo.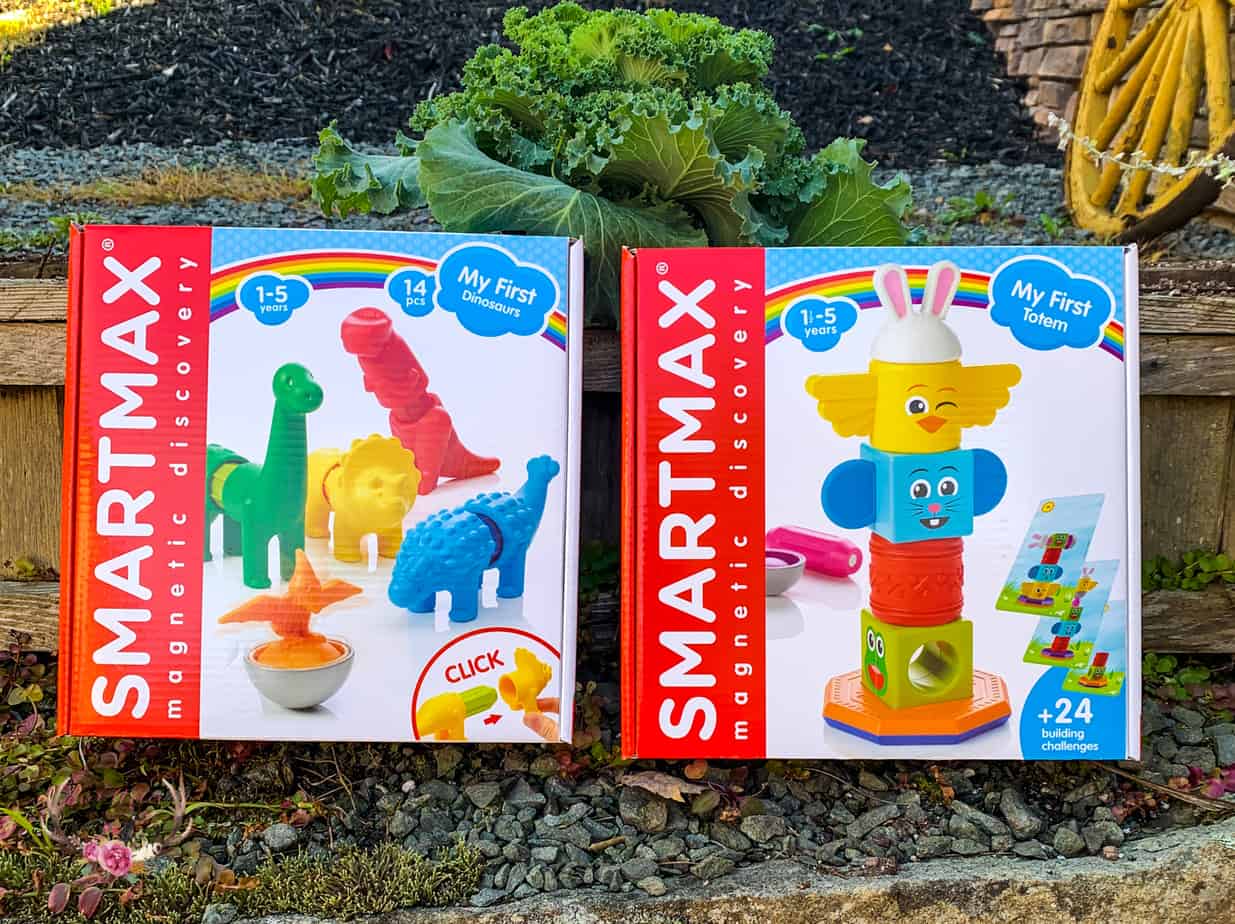 SmartMax My First Totem – $21.95
Trigger your child's creativity with SmartMax My First Totem. Build your own crazy totem, or complete one of the 24 challenges by making the funniest constructions.
SmartMax My First Dinosaurs – $21.95
Do you know all dinosaurs? Travel back in time to prehistory. Build and play with the dinosaurs, but watch out for the T. rex!
Discover SmartMax My First Dinosaurs and be ready for exciting adventures. Expand your SmartMax My First collection with these colorful dinosaurs.