This is a sponsored post on behalf of Momtrends. All opinions are my own and yours may vary.
The holidays are coming and that means making wish lists for gifts and toys for all the children are your list. This past week I was invited to the Momtrends Mom Night Out 3 party and was able to see first-hand the new VTech Toys available this holiday season.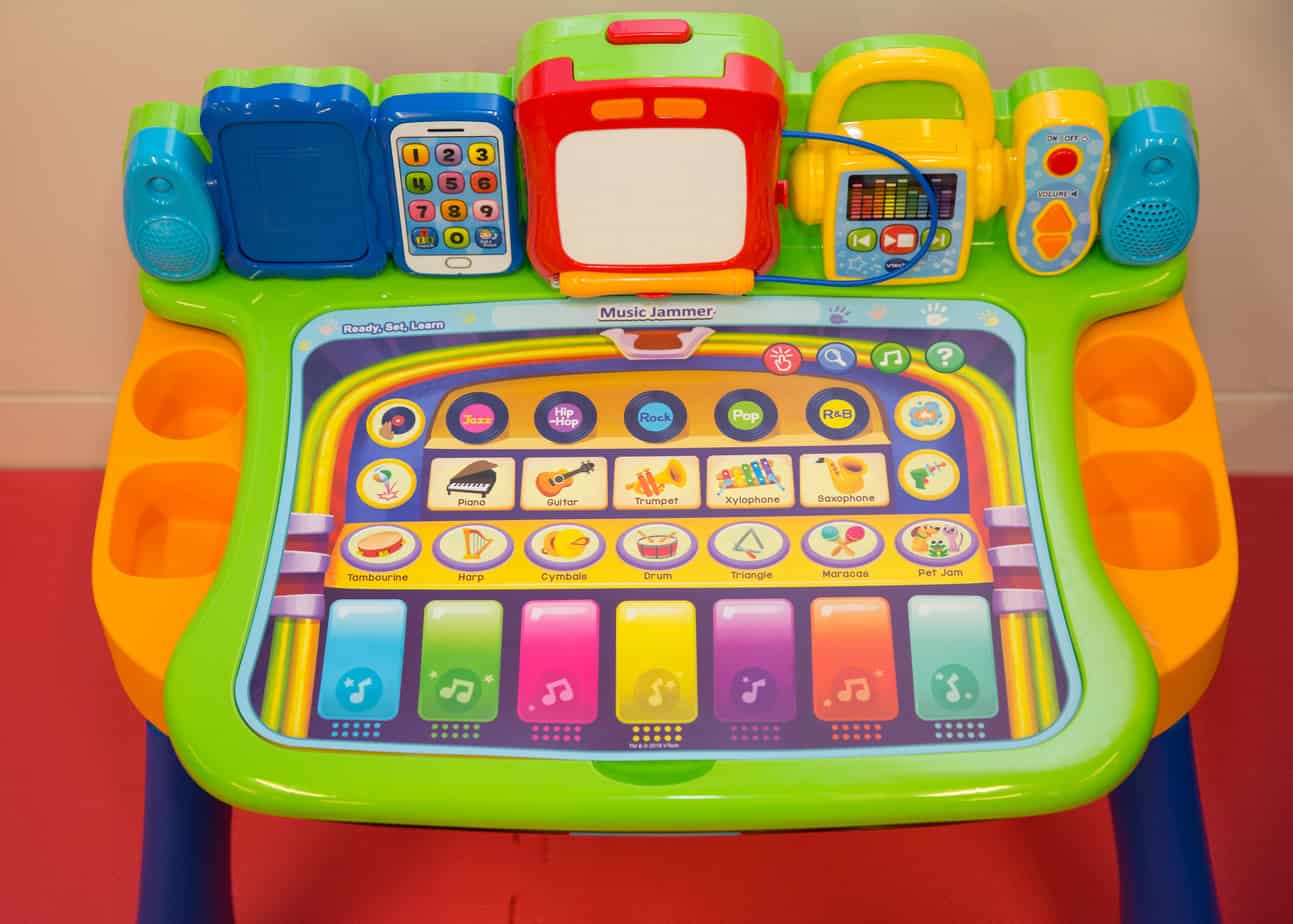 Top VTech Toys this Holiday Season
Our children are older, with my youngest at age 6. She has been asking and wanting a phone and all sorts of electronic devices. I was so happy to see that Vtech, the world leader in developing high-quality, innovative educational products that enrich children's development and make learning fun were available that satisfied my daughters wants with mom and dad's needs.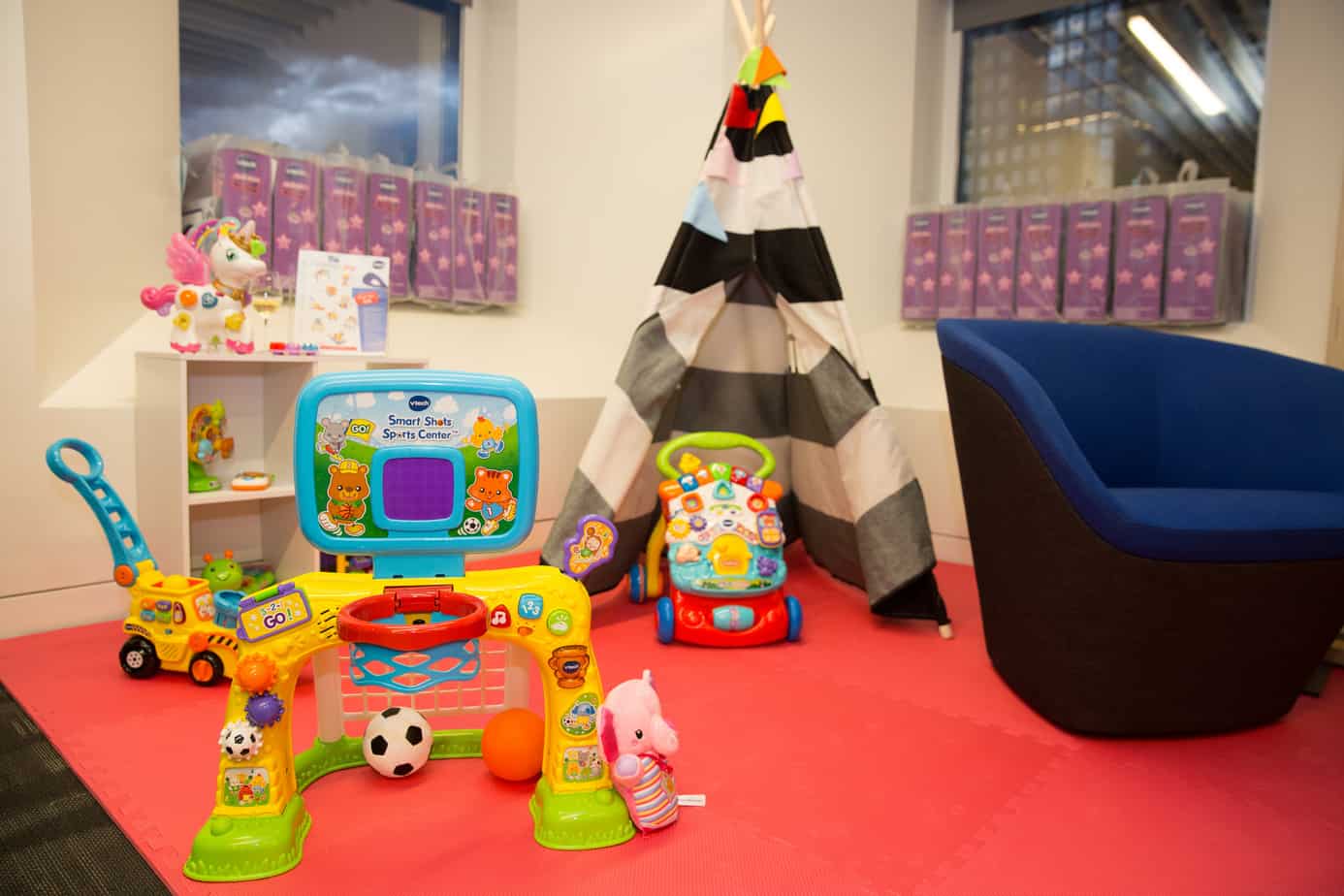 Kidizoom® Smartwatch
This sleek and stylish smartwatch is just what your toddler needs. There are filters for their photos, games and more! If you are always on the go this Smartwatch will keep your little one entertained for hours.
Featuring a new sleek and stylish design, this durable smartwatch includes 55 digital and analog customizable watch faces to help kids learn to tell time. This smartwatch features two cameras that allow your child to capture everything from action video to selfies that can be customized in the Silly Yourself app and made into new watch faces. Includes an assortment of new games including Monster Catcher, which uses the camera and augmented reality to help kids find and capture monsters in the real world. Kids can also use the watch's motion sensor for active play challenges or to track steps. Using the included Micro-USB cable, upload photos and videos as well as recharge the battery. The Kidizoom® Smartwatch DX2 is a great multifunction watch like Mom & Dad's, designed just for kids!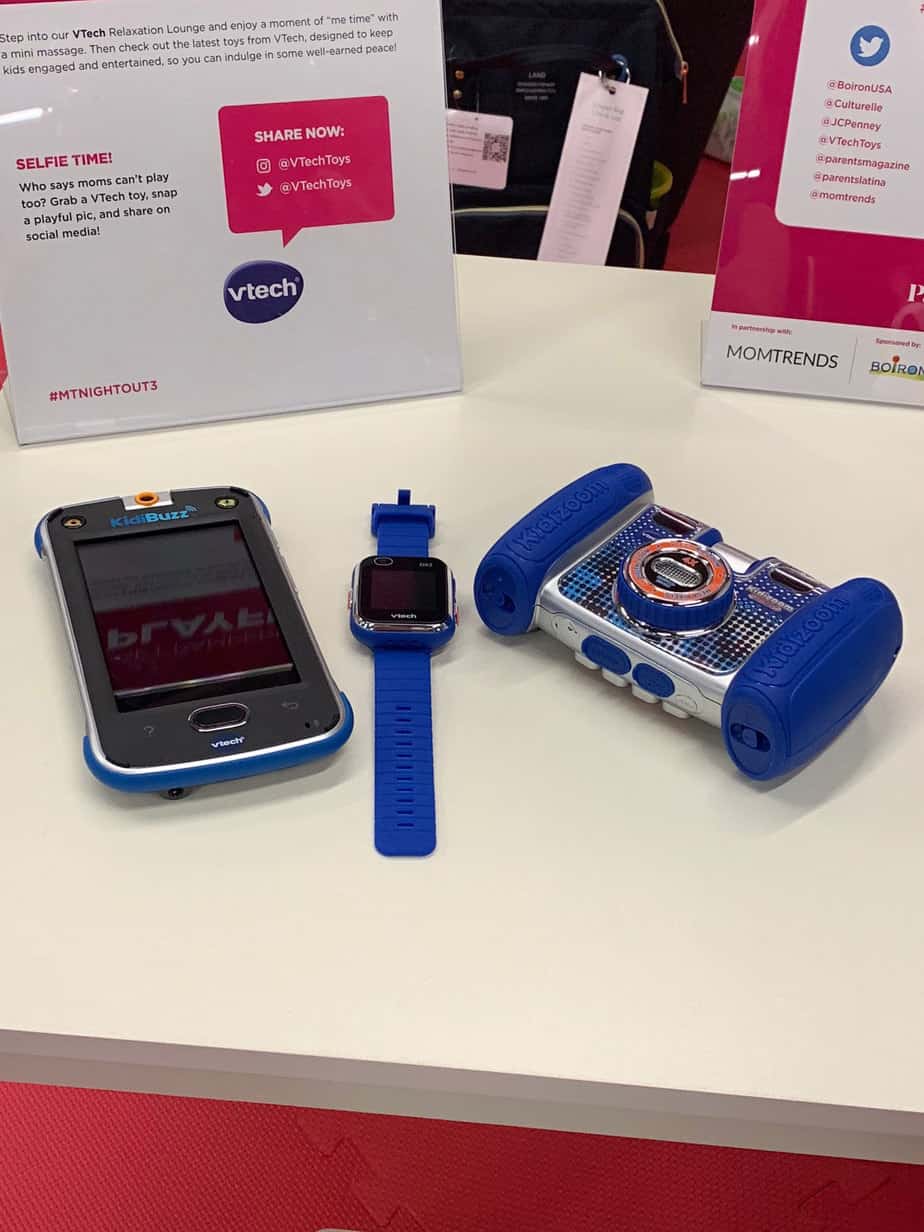 Kidi Star Karaoke Machine™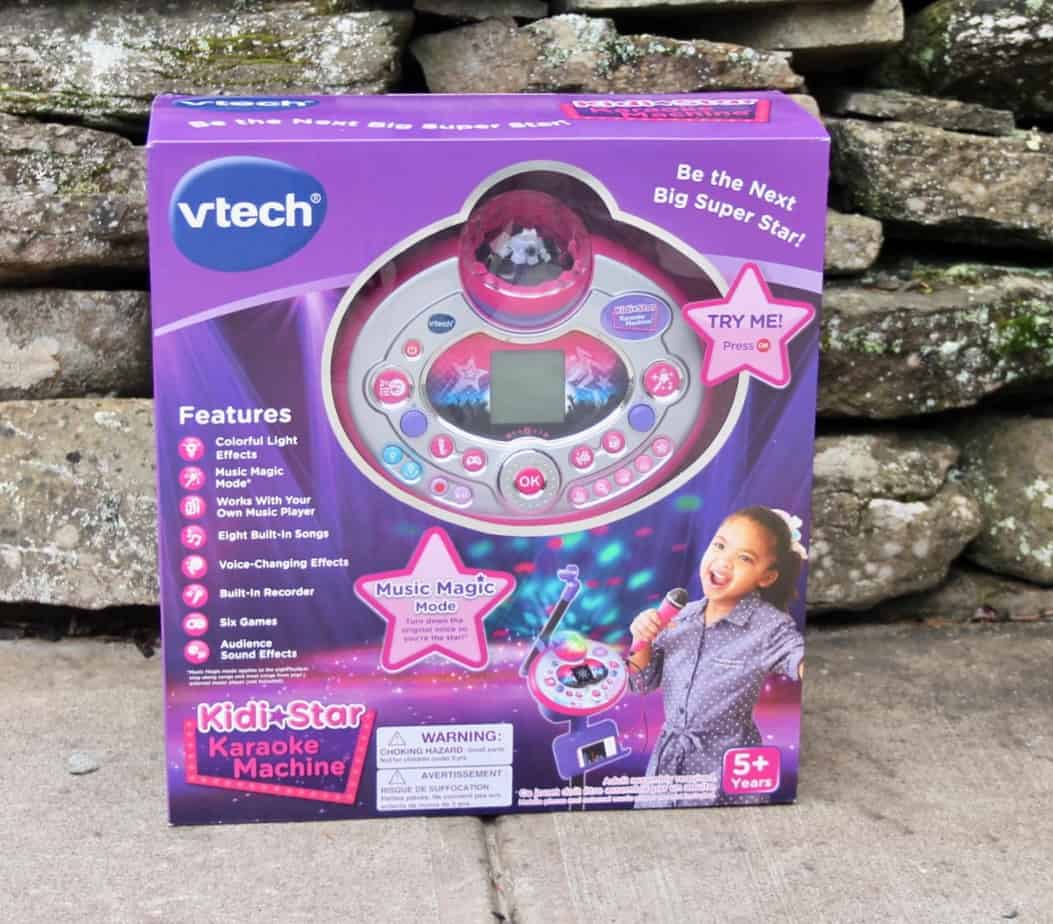 Have a rising star that loves to sing? This karaoke machine is just what you need! Sing along with your favorite tracks and tunes with the attached microphone for full star power.
Take center stage and sing like a star with the Kidi Star Karaoke Machine™. Grab the microphone and use Music Magic mode to turn down the main vocal track of your favorite songs so you can be the star!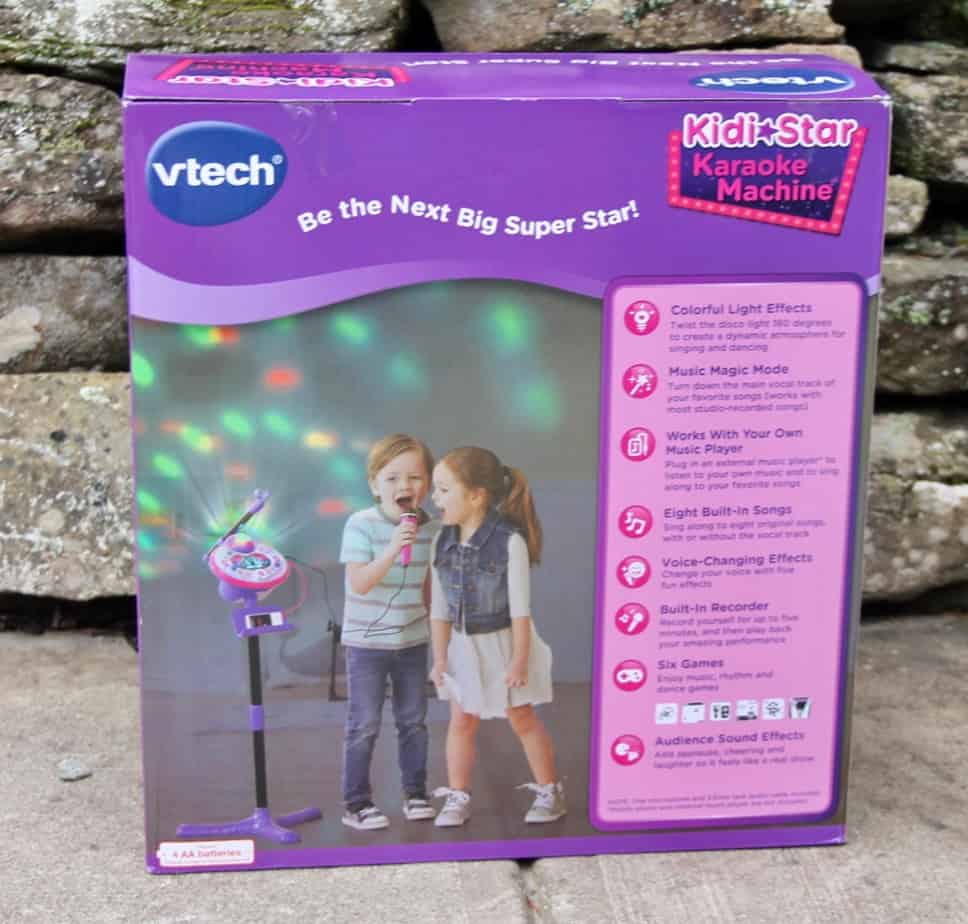 Easily connect your MP3 player or mobile devices with the included audio cable and play favorite tunes from your own collection or sing along to the eight original songs. Twist the disco light 180 degrees for colorful light effects that create a great atmosphere for singing and dancing.
KidiBuzz™
If your kids are asking for a phone but you don't think that is such a great idea that this KidBuzz smart device is just for you. This smart device has the ability to take photos, music, books, and web-safe browsing and messaging. There are controls for everything, so you do not have to worry.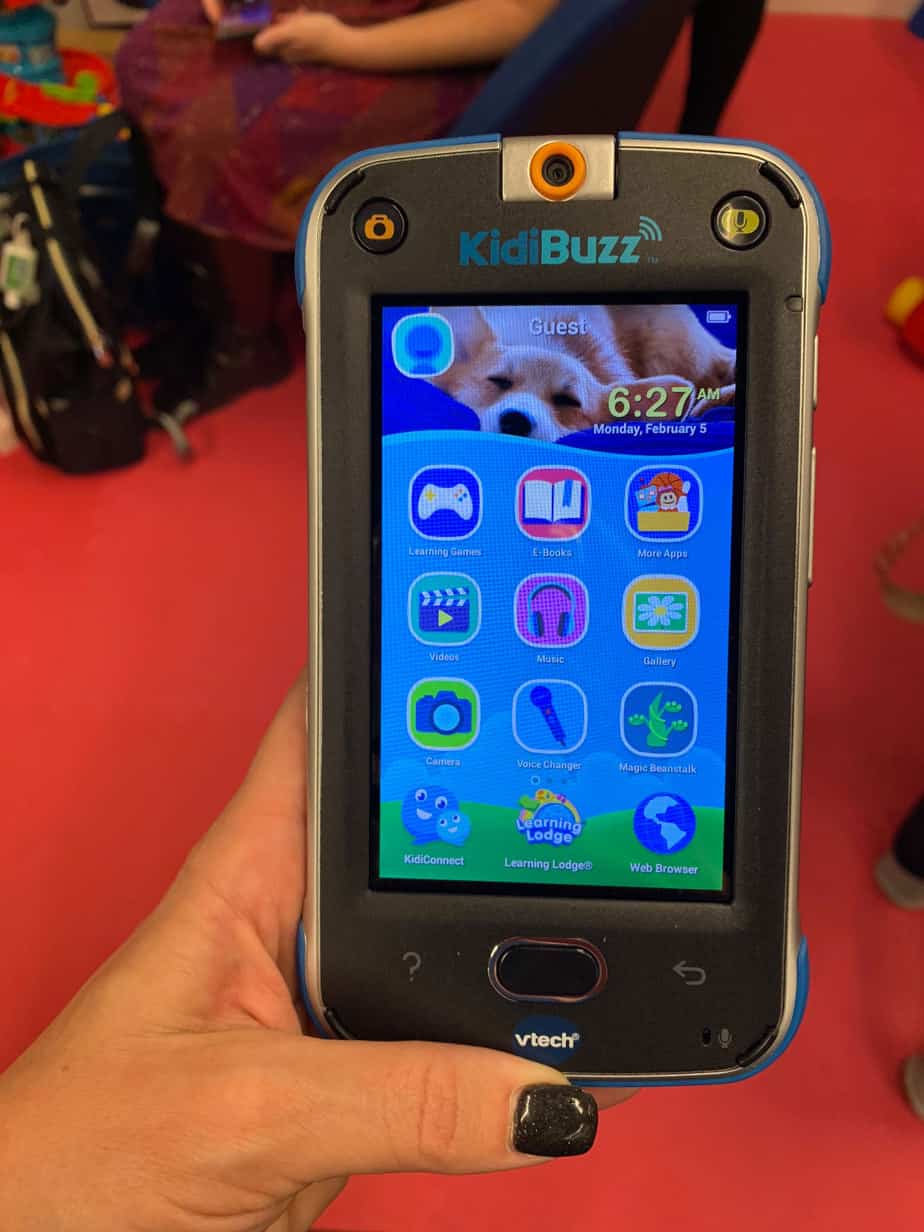 Check out popular websites through the kid-safe web browser or download popular Android™ apps. KidiBuzz™ is also preloaded with more than 40 exciting learning games and awesome apps. Perfect for kids on the go, its bumpers and shatter-safe screen let them take it anywhere.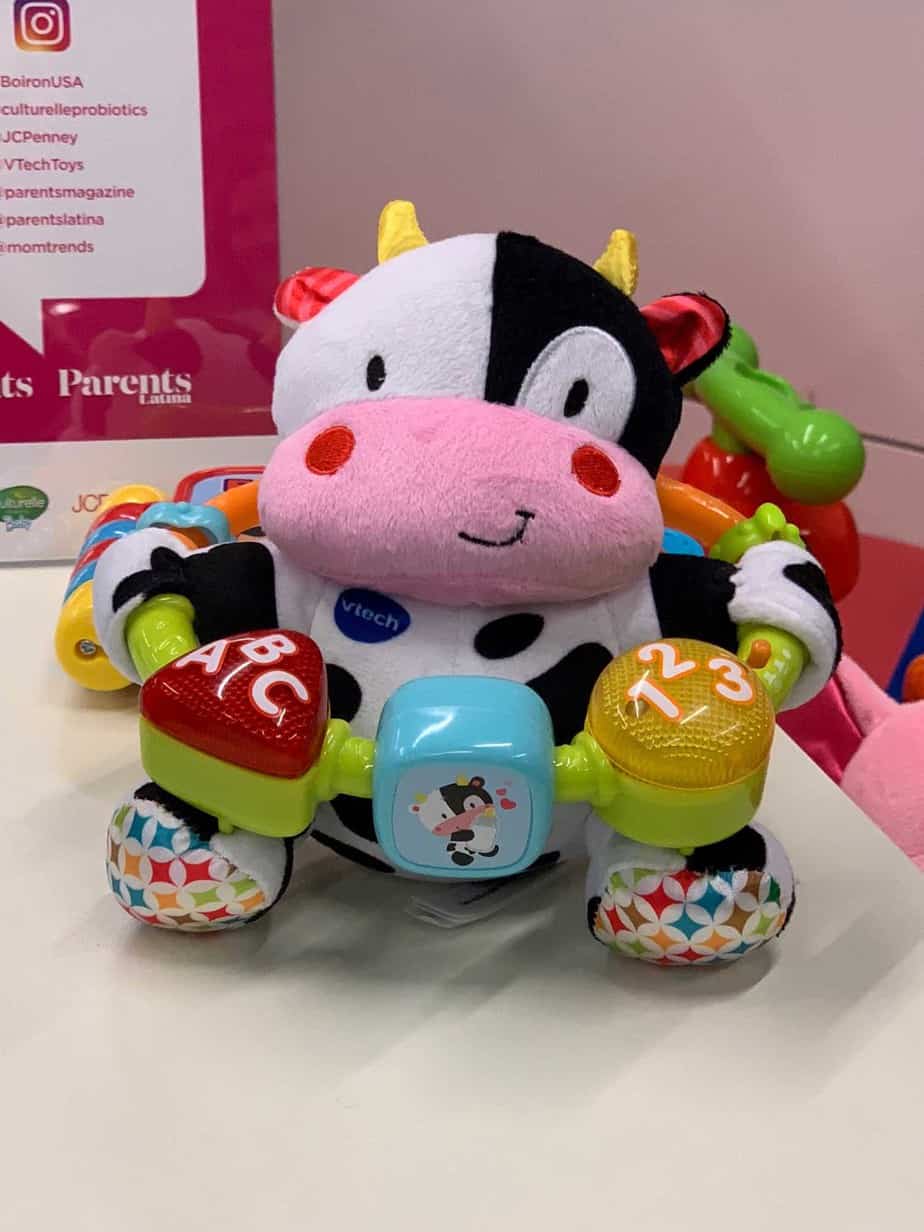 Vtech has so many choices of electronics for children of all ages this holiday season. We have loved Vtech for the past 17 years, since my oldest was born. The quality is amazing and they last forever! Be sure to look for all of the great Vtech toys for all of your gifting needs this holiday!