This is a sponsored post on behalf of Savings.com and their client. All thoughts and opinions are my own and yours may vary.
Suffering from chronic pain is not what you want for anyone in your family or friends. A full day with the kids can trigger my pain throughout the years. I suffer with chronic back pain and I had surgery a few years ago to try and solve my pain but unfortunately I am still suffering with it on a daily basis. I was recently sent LivRelief to help with my pain.
)Buy LivRelief now and receive $2 off your purchase when you use promo code ONU56TLN during checkout on Amazon.com. (expires 11/1/16 at 11:59PM PT
LivReliefTM products are the only ones that use Delivra TM, a patent-pending transdermal delivery system. This product is the first of its kind that offers pain relief through 5 different pathways. I love that it has no smell or peculiar odor and it does not feel greasy to the touch.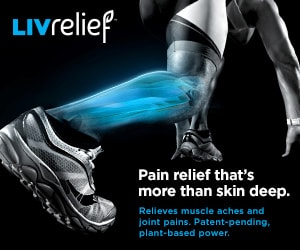 Dr. Joe Gabriele, the Canadian co-founder of LivRelief and Delivra, never intended to launch an international company that develops and manufactures pain relief creams but needed to help his wife who underwent surgery in her nasal cavity that went wrong. A nerve was severed and she was living in pain. Dr. Joe teamed up with a specialist to develop patent-pending Delivra, and LivRelief Ultra Strength Pain Relief Cream – a safe, easy, non-irritating answer to pain.
All of the ingredients in this topical cream are certified, sourced primarily from Nordic and European countries and are chosen for their quality and purity. Because LivRelief was created by a molecular pharmacologist, it has been backed by the medical community.
If you are suffering from chronic pain or muscle aches and discomfort try LivRelief today. It can be purchased on Amazon.