Have a little ballerina or dancer celebrating their birthday this year? Celebrate by making this simple TUTU Centerpiece for a girl's birthday party.
 
Easy Centerpiece for Ballet Themed Party
This centerpiece is so easy to make and all you need are a few items to make it for the birthday girl. Get the tulle in the color theme of your party to make everything visually in the same color palette. The Dum Dums lollipops are very easy to push into the Styrofoam ball and they look colorful and pretty.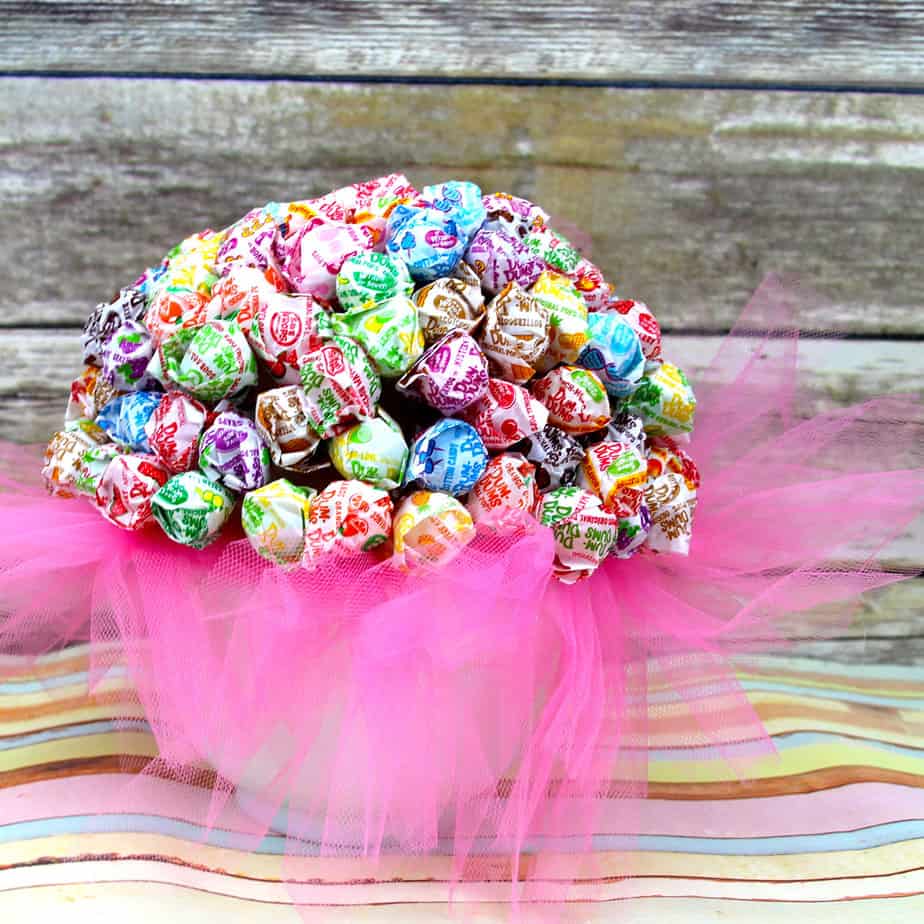 TUTU Centerpiece for Girls Birthday Party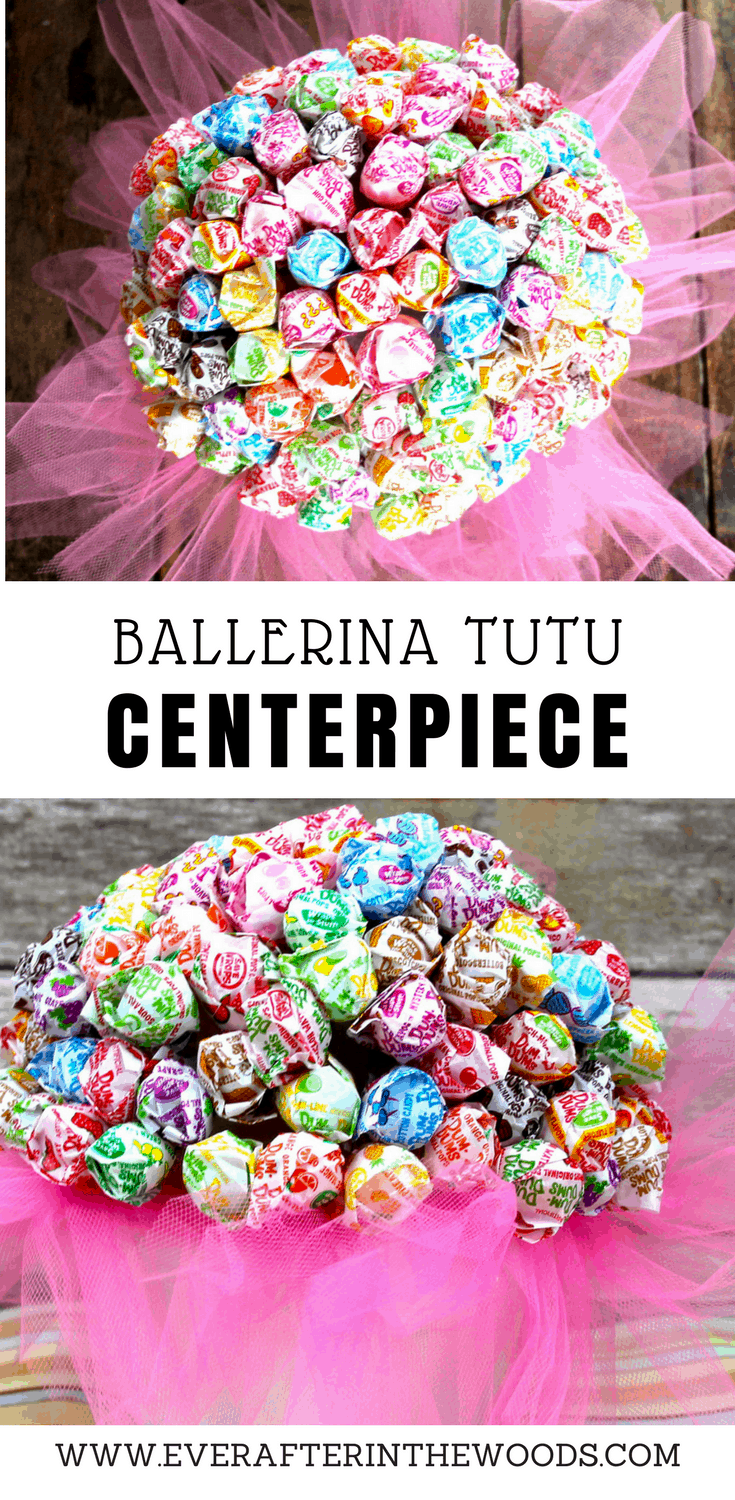 Materials
1 Large Styrofoam ball
1 bag Dum Dums lollipops
1 roll Tulle ribbon
Bowl to set the ball into.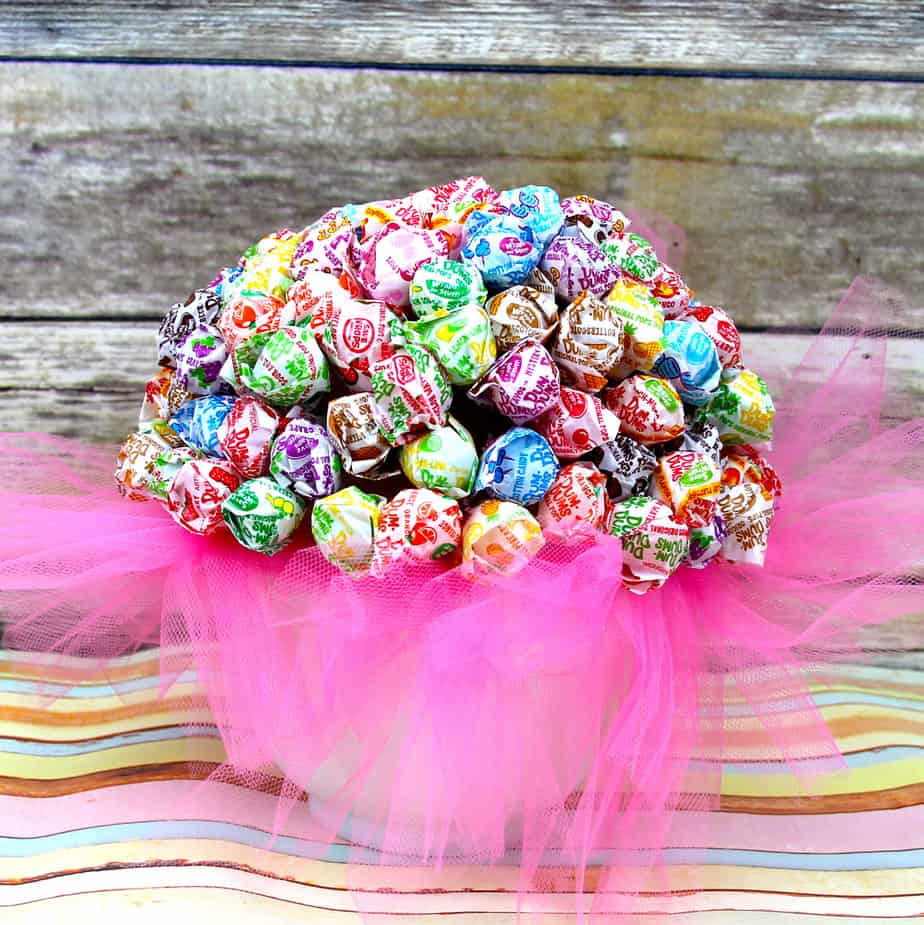 Directions
Set the ball into the bowl.
Cut a piece of tulle ribbon to go around the circumference of the ball and tie a knot.
Cut tulle into 8" pieces.
Tie each piece around the ribbon circumference.
Each piece will stick out like a tutu.
Continue all the way around the ball.
Add the lollipops into the Styrofoam so that it covers ½ of the ball.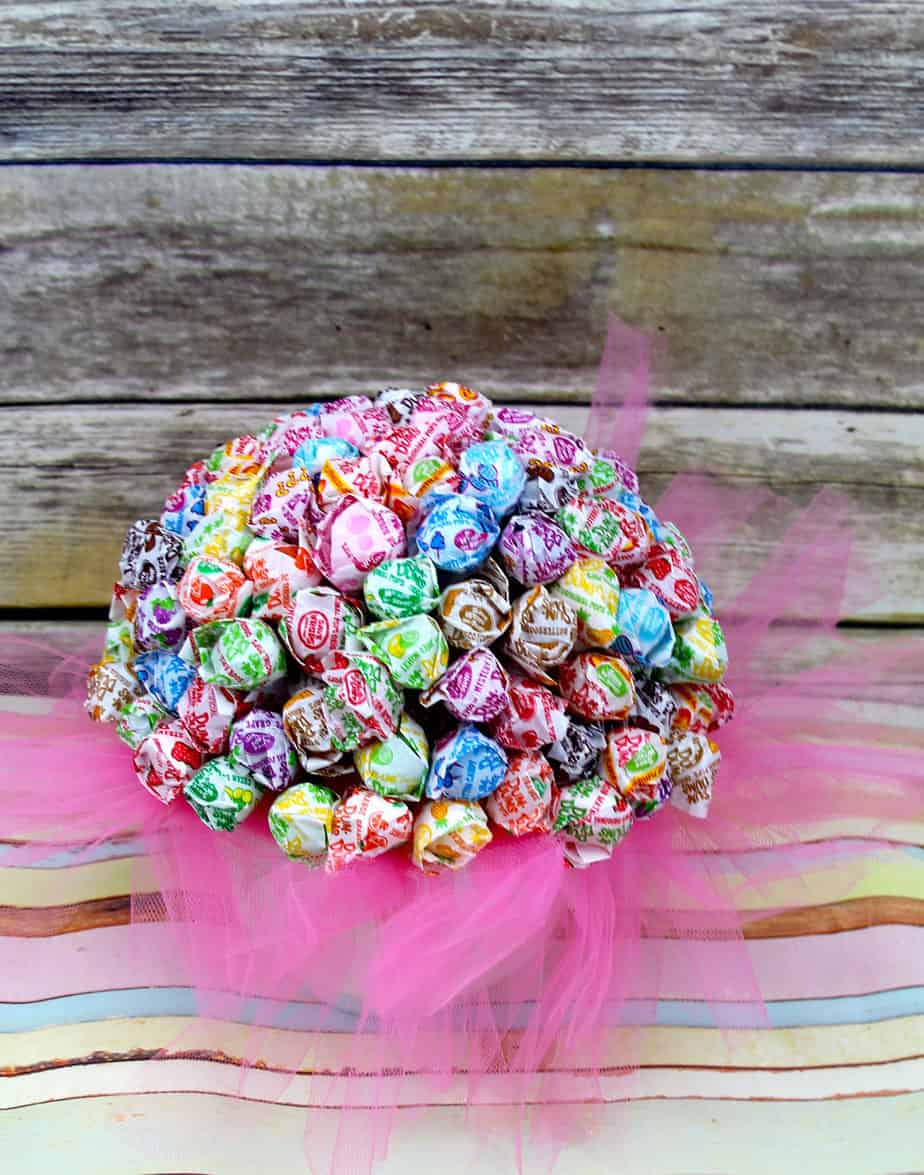 And there you have it, a tutu centerpiece for a ballet themed birthday party. Not only does this work as a centerpiece but also as a snack as well. You can easily use this same idea but in different colors for a baby shower or first birthday party.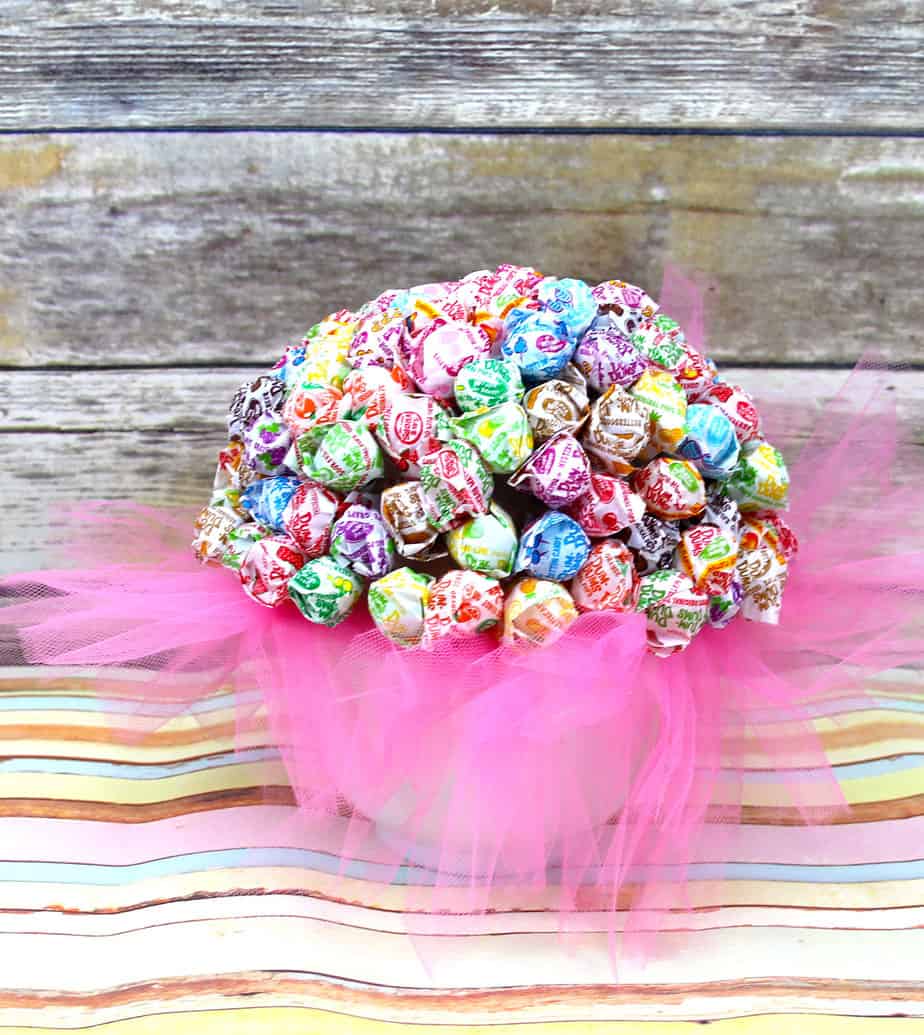 I love to use the DumDums lollipops because they are small enough that the kids don't waste the candy. More often than not they will finish a DumDums pop.
Have a look at a few other posts for different birthday ideas, like this Unicorn themed party, Owl theme party or Minnie Mouse party. I hope that these ideas give you the inspiration to make a few goodies at home for the birthdays that you are celebrating.