So my honey and I went on a little vacation this summer to Niagara Falls without the kids. (Thanks Rosie!) We stayed on the New York side at the Seneca Casino in a gorgeous corner room suite overlooking the falls that we got for a swinging deal. I will let you in our a few of our top sights and a few money saving ideas as well.

The view of the falls in gorgeous and it really is amazing to think that this is a naturally made phenomenon. I had never been before and it really is amazing. We happened to catch a rainbow in Niagara falls the day we went but it would have been astonishly beautiful regardless.
So here are a few tips and ideas when visiting Niagara Falls.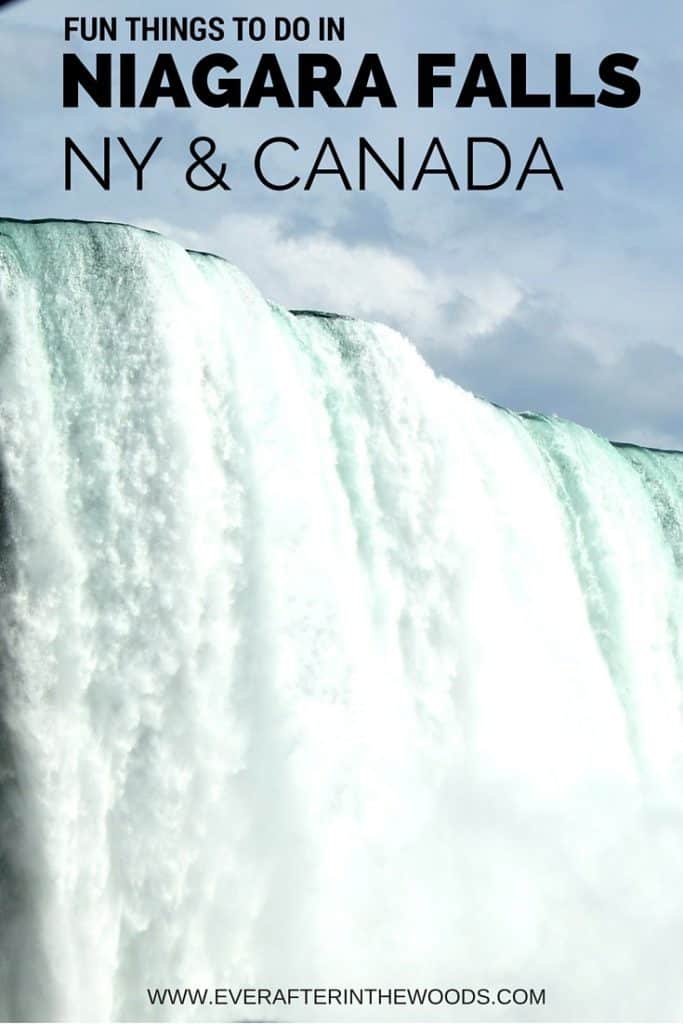 Where to stay: Seneca Casino in Niagara Falls, New York
So this place was beautiful. Our corner suite was located on the 17th floor of the hotel and was super clean with impeccable views, jacuzzi tub, large bathroom, sitting area and more. Our floor was a non-smoking floor so we got a bit of relief from the smokey casino. Not a fan of physical casinos in hotels? Casinor.com offers the best online casino deals.
TIP- Book your stay well in advance and pay in full online. We paid upfront for our stay and we probably saved close to 50% of the total cost of the room. We also stayed Monday- Thursday which were cheaper days as well but if your plans are flexible this is the way to go. The savings were well worth it.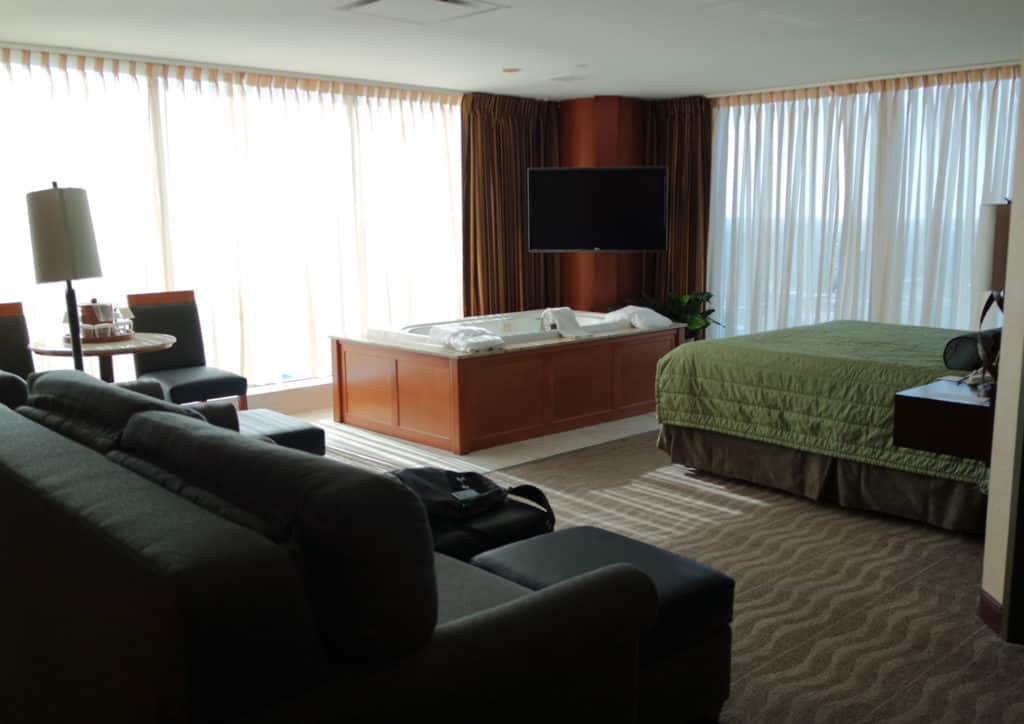 Where to eat: the restaurants in the Seneca Casino
I have to tell you that I probably had some of the best meals in a long while at the restaurants in the casino. They had many to choose from at Seneca Casino but the steakhouse was by far the best. Everything from the bread to the appetizers to the meal and service were impeccable. We had amazing stuffed clams, filet mignon with asparagus, crabmeat and bernaise sauce, jumbo crab legs, and so much more. Everything was to die for. HUGE fan!
What to do: Maid of the Mist
This is definitely a touristy must do. You board a ship that goes right past the waterfalls. They give you a poncho to shield some of the waterfall spray so definitely put one on our else you will get wet. The photos taken from this angle give you a true perspective of how grand the falls are. There is a Canadian boat tour as well.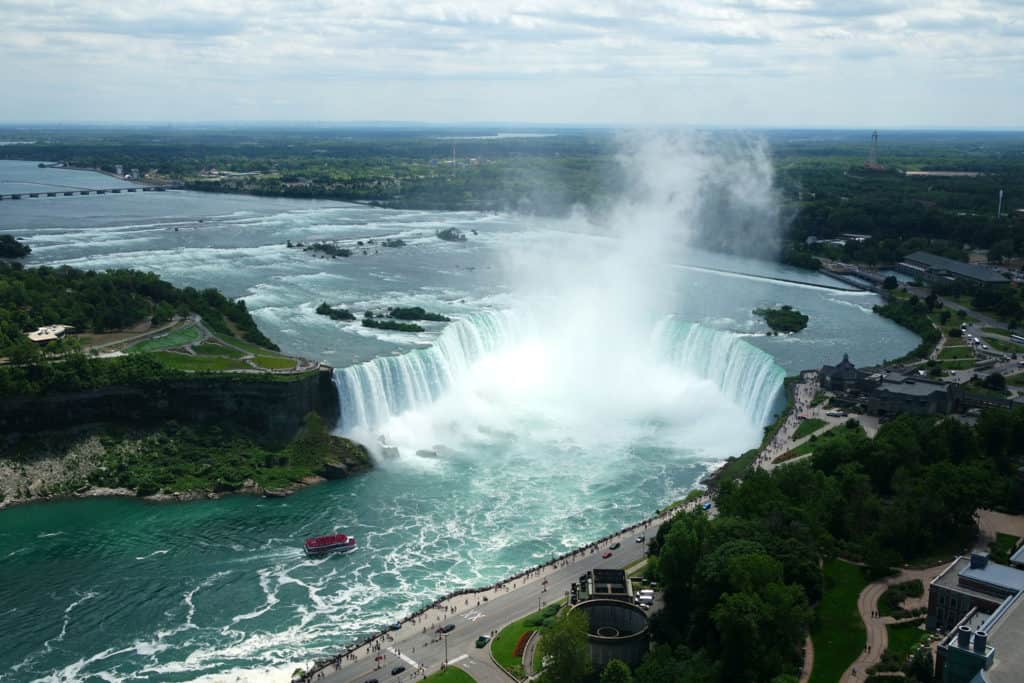 What to do: Walk into Canada
Be sure to bring your passport. We walked over the Rainbow Bridge into Canada. There was no lines or real wait to get into Canada unlike the car lines going into the country. We walked along the falls and the gardens in Canada were beautifully maintained and there was so much to see. Personally I think the views from the Canadian side were much better but I am sure that this is just a preference. We walked throughout he town and went up into the Sky Needle as well.
There were many restaurants, tourist souvenir shops, and many things to do with kids. We had a great time! Don't worry about converting money either, most places charge less if you are paying in US dollars.