This post is sponsored by BabbleBoxx.com on behalf of Mazola® Corn Oil
Wholesome Chicken & Green Bean Casserole with Mazola® Corn Oil
This year, my family has been trying to eat better. We have found that by making simple changes in favorite recipes like swapping other oils for Mazola® Corn Oil, you can eat in a better-for-you-way. A clinical study showed Mazola Corn Oil reduces cholesterol 2x more than extra virgin olive oil (to learn more about this claim, see MAZOLA.com). My husband has just started to watch his cholesterol now that he has gotten older and I want to do everything I can to ensure his overall well-being.
One of our favorite recipes is a creamy chicken & green bean casserole and with a few swaps in ingredients I can feel good in feeding my family this easy meal.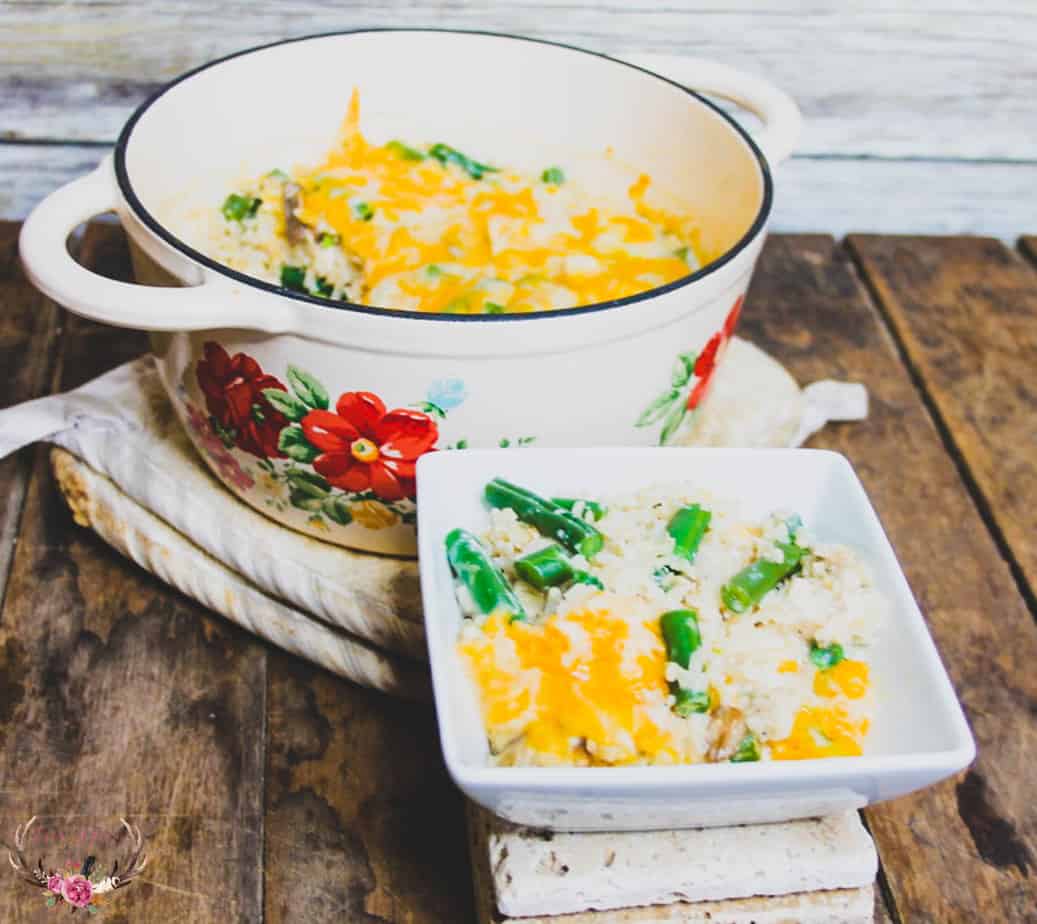 Wholesome Chicken & Green Bean Casserole with Mazola® Corn Oil
Ingredients
3 tablespoon Mazola Corn Oil
½ pound green beans – cooked and cut in bite size pieces
2 chicken breasts, cut into bite size pieces
1 cup mushrooms, sliced
1 tsp Italian seasoning
2 TBSP flour
1/3 cup chicken broth
1-1/2 low-fat milk
2 cups brown rice, cooked
1 cup shredded cheddar cheese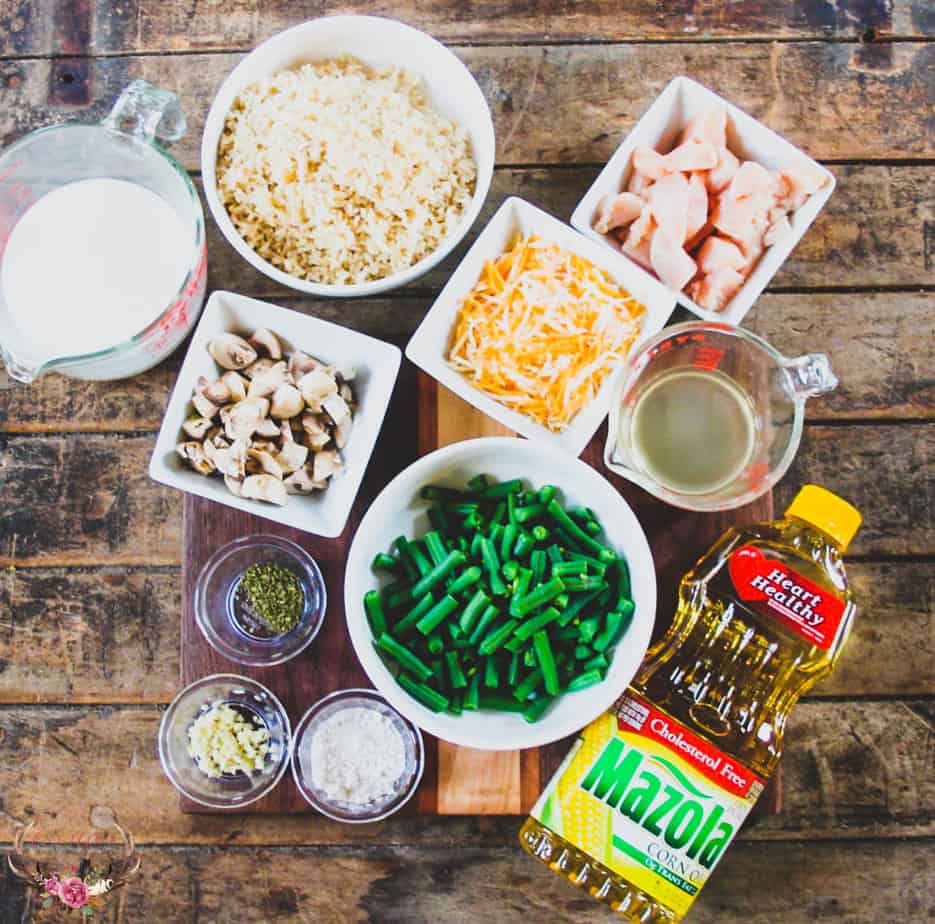 Directions
In a large skillet, add 1 TBSP Corn Oil and mushrooms, cook over medium-high heat for a few minutes. Add the chicken, garlic and herbs and stir until combined and cook for about 5 minutes. Add the broth and sprinkle with flour, stir to combine.
Add the milk and simmer until sauce thickens.
Preheat oven to 450.
In the skillet, add the chicken, green beans and rice and stir to combine.
Pour the mixture into a Dutch oven and top with cheese.
Bake for 10 minutes.
This recipe is easy to make and everyone loves it!
We love cooking with corn oil because it is an all-purpose cooking oil that is a smart heart-healthy choice. There are a variety of uses for corn oil that includes baking, grilling, sautéing and more. This is a favorite of mine to bake with as it has a neutral taste and it does not impact the taste of the ingredients as well.
Be sure to give this recipe a try and you can swap out the vegetables to what you have on hand. Broccoli and cauliflower would also be great in this recipe too. Be sure to make heart healthy swaps with Mazola Corn Oil today.